About my wedding photography
I've been a full-time professional wedding photographer for 20 years, photographing over 1,200 weddings.
I'm renowned for my professionalism and organisational skills on the day, colourful 'wow' factor images, crystal clear results, dramatically lit poses and my striking floodlit night-time images.
My friendly nature and easy-going manner combined with excellent coordination skills have earned me recommendations by many leading venues, some for over fifteen years.
It's a dream come true to see photos that I've created bringing tears and happiness to peoples faces, and at each and every wedding I give 100% to achieve the vibrant and striking results I'm known for.
I love what do with a passion – I hope that comes through as you look through my website galleries!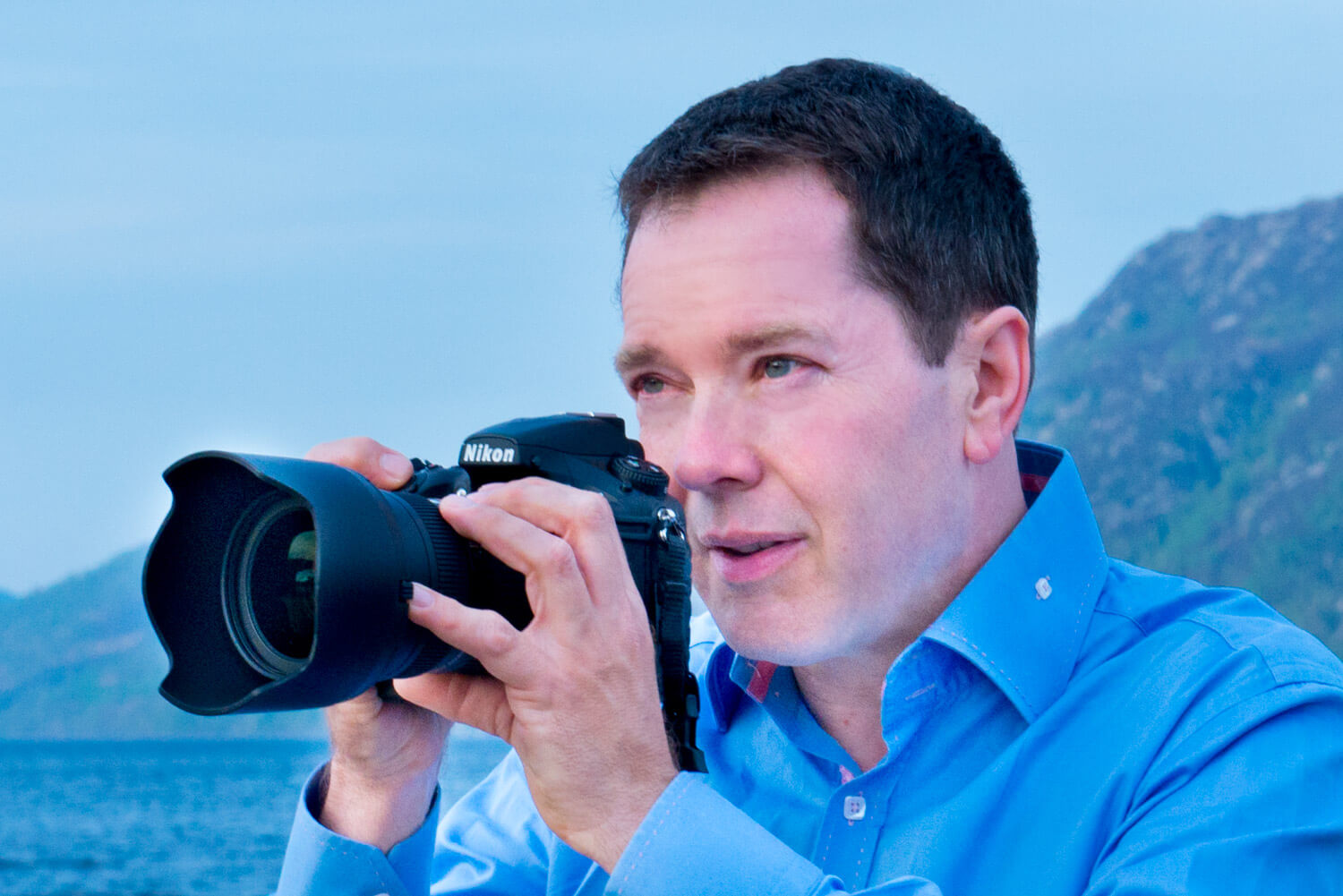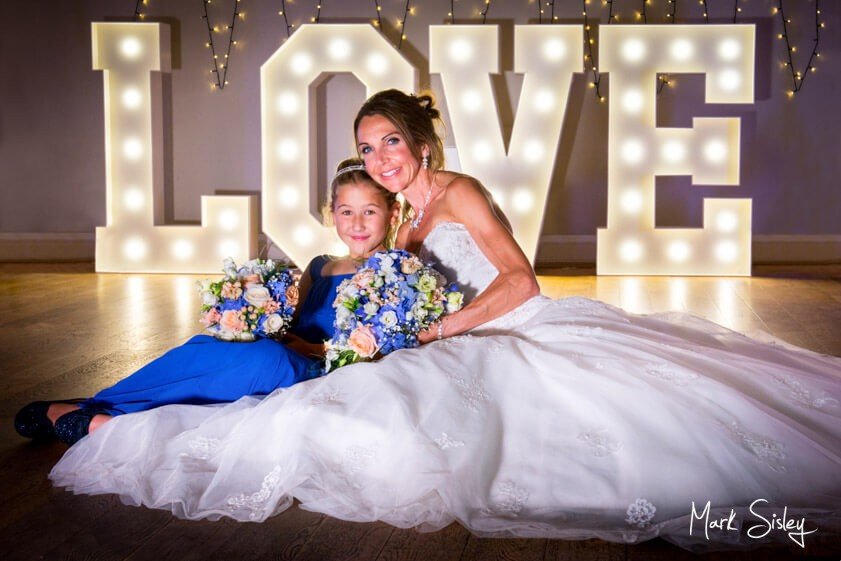 My aim
My objective is to capture forever your unique love story.  I get to know you and your personalities in our pre-wedding venue meeting, then on the day I document your beautiful wedding in a true storybook style, together with a few artistic classic poses and family group pictures.
I always look for the most flattering lighting for you, and the most spectacular angles to showcase your chosen wedding venue.
I love to create unique wedding imagery that jumps from the page, full of life and happiness and overflowing with wow factor cherished moments.  My artistic approach allows you to enjoy your day with minimal direction; once I've completed any group poses, I discreetly capture the raw emotions, energy and fun that happens naturally throughout the day at your wedding.
Ultimately, I wish to present you with a stunningly beautiful time capsule of photographs, so you can proudly relive the day thousands more times in the years ahead.
Dramatic lighting
I'm never afraid to push the limits of professional wedding photography; creative imagery has been my full time vocation for the past 20 years, so capturing magical, inventive and unique pictures is my goal on every assignment.
I can floodlight your venue at dusk to create the most stunning artistic images, which make a beautiful finale to your wedding album.
I believe I was the first UK wedding photographer to carry floodlighting on assignments, and after 20 years of capturing these dramatic shots there are still only a few other UK photographers that have attempted to replicate my signature pictures – they are very difficult to get right. You'll see these spectacular results throughout my portfolio. (READ MORE)
Should you wish to meet up I will show you before and after examples of how I manipulate and soften lighting conditions for the most dramatic effect.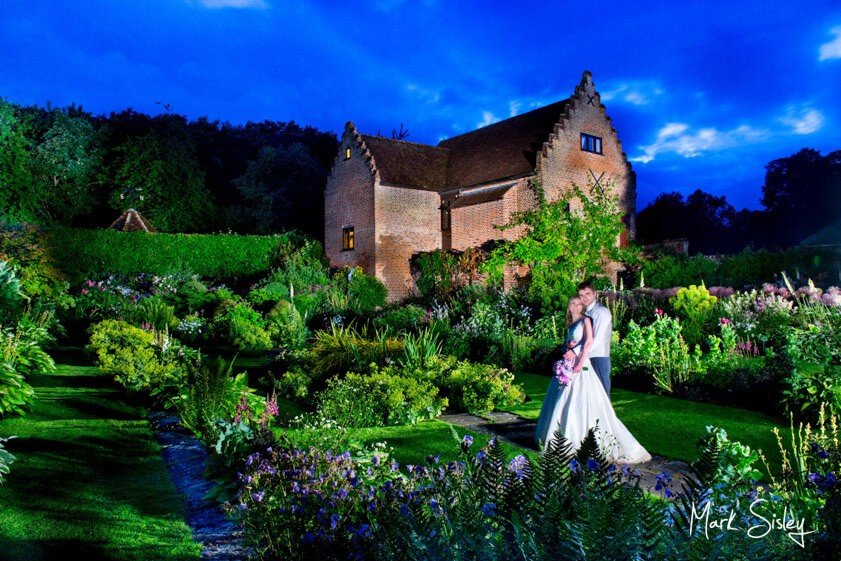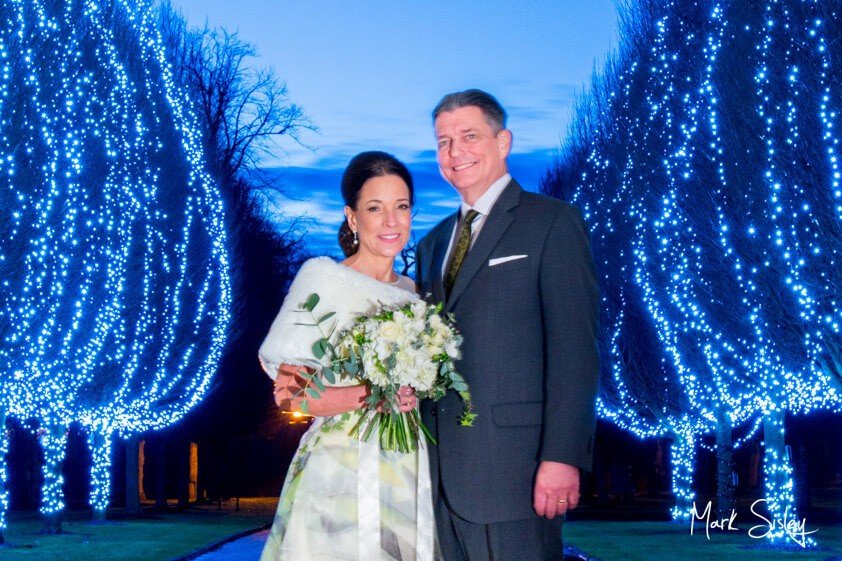 Winter weddings
Having a winter wedding opens up a whole new world of striking opportunities for your photographs. I love working with low light and relish the challenges it brings – with a little love and care the results can be truly spectacular.
Many winter wedding pictures I see are pretty uninspiring, taken with regular harsh flash on camera lighting, this results in shiny faces and dark backgrounds, and the winter ambience is lost.
I prefer to use a much softer flash lighting method which is kinder on the skin tones, and doesn't lose all the background detail or the cosy atmosphere and dramatic light of winter.
I also use my signature lighting methods both indoors and out for a series of wow shots during the day.
Winter is one of my busiest times of year for weddings, due to the popularity of my unique lighting techniques.
How it started for me
Borrowing my dad's retro 35mm SLR film camera as a 14yr old on a student exchange to Algeria was what really kick-started my passion.
I took many hundreds of candid pictures of the local tribespeople as we travelled through the mesmerising landscapes of this gorgeous North African country.
My exchange hosts must have thought I was mad capturing the locals going about their daily lives. I was there to polish up my French language skills; instead I came back with a burning passion for photographing people.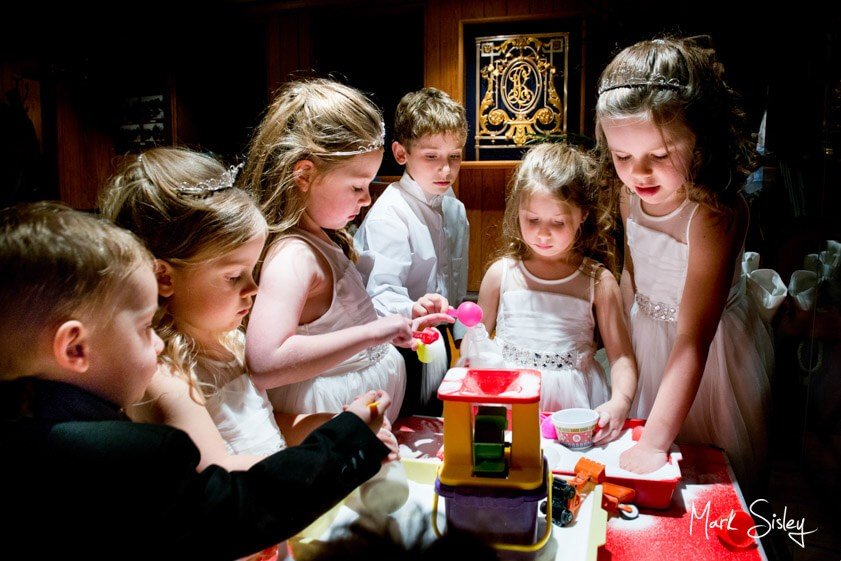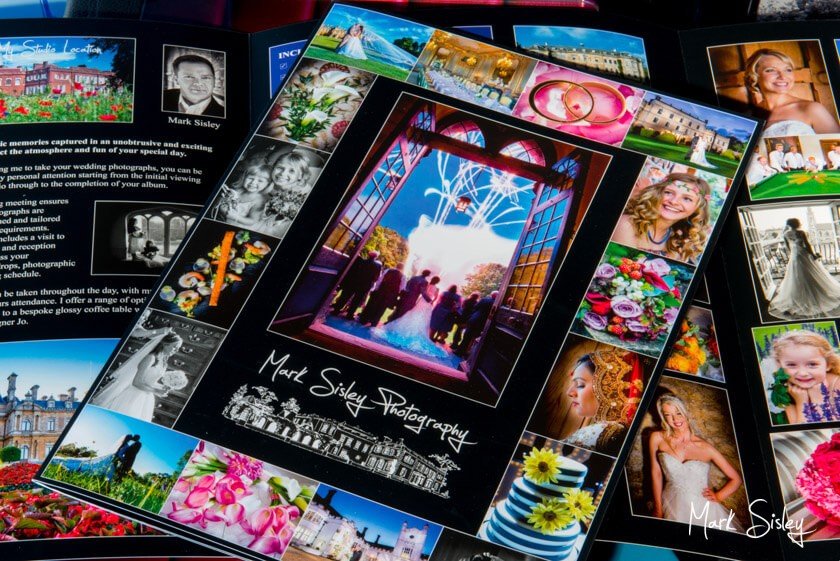 The story continues
This followed with me studying photography at both school and college, then I assisted some of the country's leading advertising, architecture, fashion and wedding photographers for four years.
It was my love of photographing people that lead me to pursue a career in wedding photography. I still adore taking candid people pictures as much now as that first time I ever held a camera to my eye when I was a 14yr old student.
My diary has been pretty much booked solid for twenty years doing something that I love with a passion.
My business location
I'm located in the picturesque village of Coleshill, near Amersham, Buckinghamshire.
Many of my meetings take place 5 miles away at the fabulous 12th Century Missenden Abbey, this historic property is located in the village of Great Missenden.
Both premises are just a short drive away from the M40, M25 and A41.
Amersham is the last stop on the Metropolitan tube line, if you are travelling by train. Great Missenden is serviced by Chiltern Trains on the same line from both London and Aylesbury.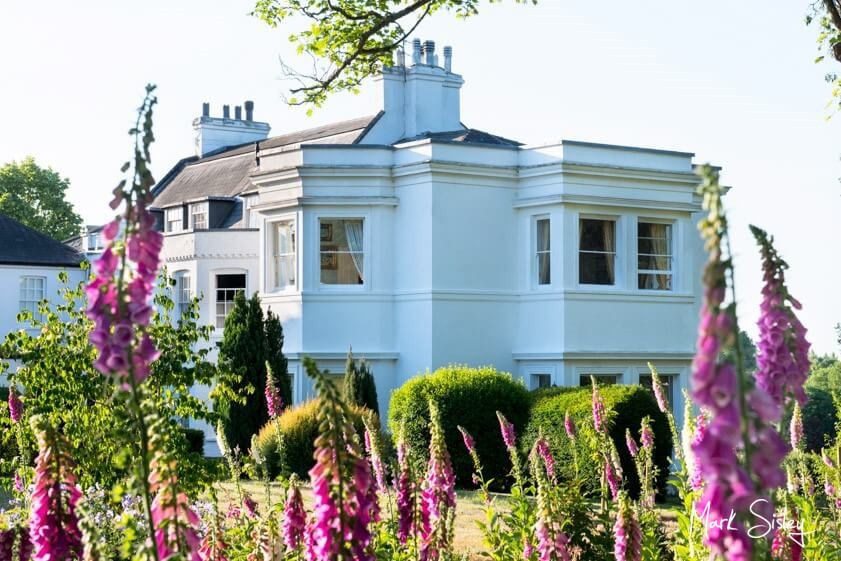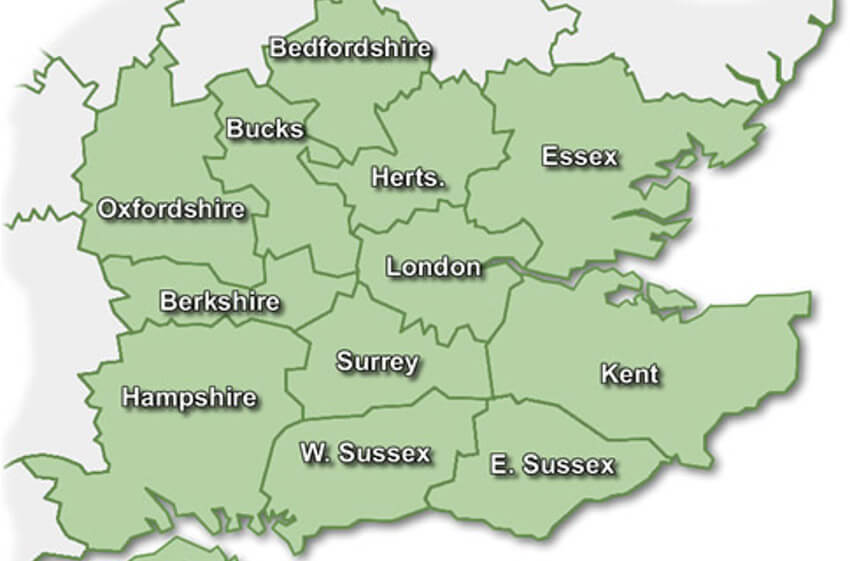 Coverage area
Most of my weddings are in the Buckinghamshire and Home Counties area, but several times a year I travel much further afield.
For weddings within a 75-mile radius of my Amersham premises, I don't charge any travel fees.
My regular coverage area includes all the counties you see on the above map.
I also own a holiday home on the shores of Loch Ness in the Scottish Highlands, so this is an area I regularly visit too. I would dearly love to capture a wedding in this stunningly beautiful region over the coming years!