How do we book a portrait sitting?
You can either email or ring me to arrange a suitable date, or use the Contact Us form.
How do I order prints, enlargements, canvas wraps or framed pictures?
After your session I will also supply details of the online pro lab I recommend, typically they charge 30p per 6″x 8″ or 50p per 8″x10″ or £1.50 per 12″x16″ print. Their website is easy to use, all orders are placed online with next day delivery for standard prints, canvas wraps and framed pictures take about one week.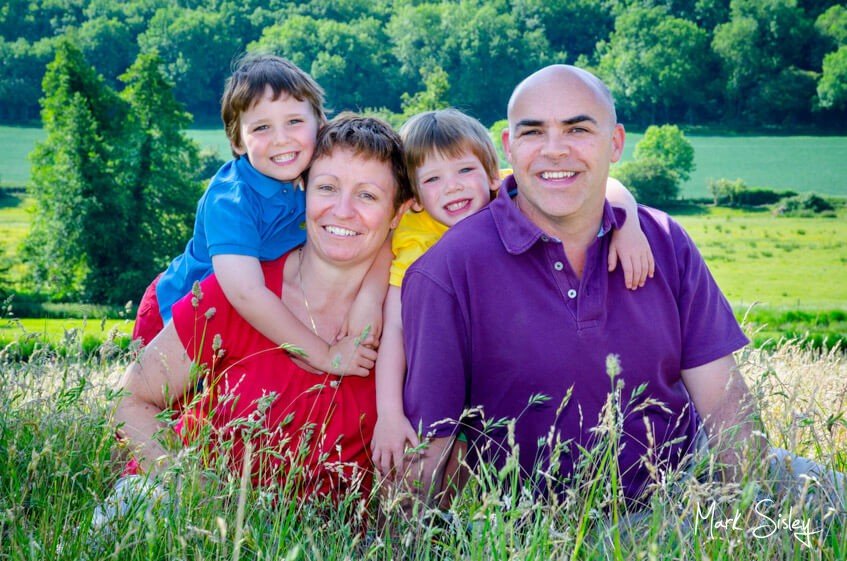 What should we wear for the portrait session?
I usually recommend you avoid heavily patterned or very dark clothing. Strong patterns clash with bright colourful backdrops and dark colours can make portraits look too flat.
When do you take your portraits?
Anytime that suits you! Most people prefer weekends, Sundays are always my most popular portrait days. (Saturdays are my busiest time due to wedding bookings).
What are the ideal conditions for your outdoor portraits?
Perfect conditions for my outdoor portraits would be blue skies or light/medium overcast; any other conditions I would offer to re-schedule.
What happens if the forecast is rain for the session?
As standard, we contact you the day before the session to either confirm or reschedule. If the forecast is not good, we'll offer you another date in our diary.
When is the best time of year to have our portraits taken by you?
I capture portraits all year round, though the most popular times are spring, summer and autumn for the stunning colours.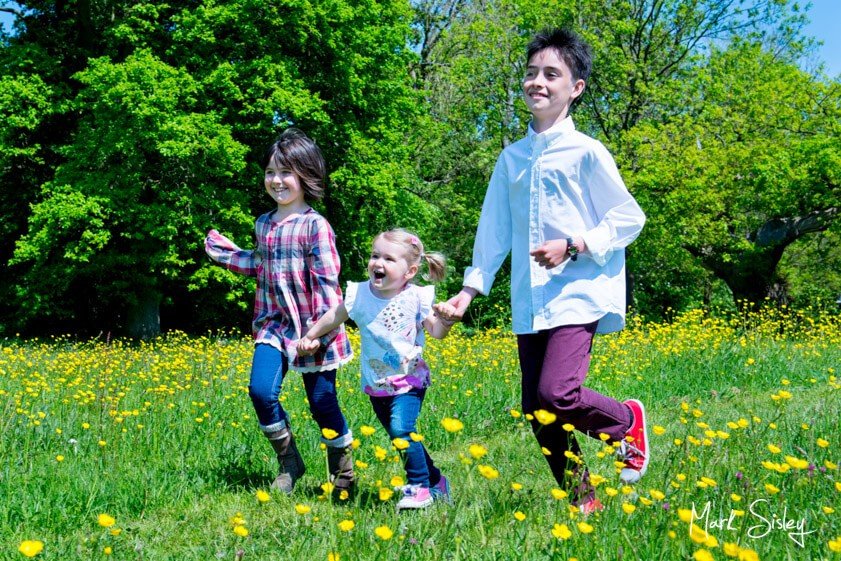 Can we bring our dog?
You are welcome to include your dog in the pictures. I can even take a few individual portraits of your pet.
What should we bring to the session?
Anything you think might work that's personal to you would be great; this could be anything as crazy as a motorbike, bicycles, your child's most loved toy, bubbles for the children or a favourite scarf or hat.  A change of outfit or alternative accessories are always an option too, and treats for your pets are often useful.
How long do you keep our photographs on file?
All portraits are kept on file for 2 years, though I ask all of my customers to back up their portrait images as soon as they receive them.