Why should we choose you to photograph our wedding?
I have photographed over 1,200 weddings, and have established myself as one of the UK's leading professionals.
I am recommended by many leading hotels, toastmasters and wedding coordinators.
My background in advertising, architectural and fashion photography has been the best possible grounding for my imaginative, colourful and dramatic style of wedding photography.
Equally important to me is to understand your requirements, whilst combining people skills and working quickly and unobtrusively.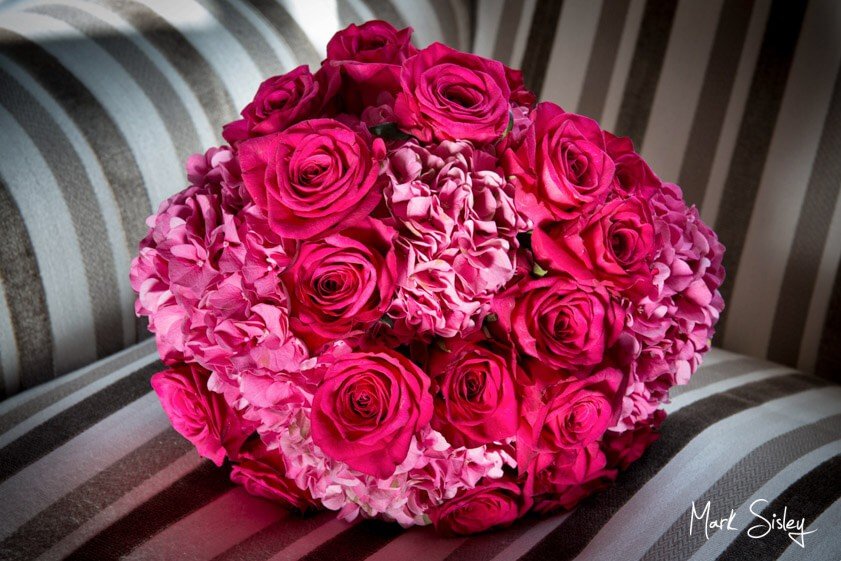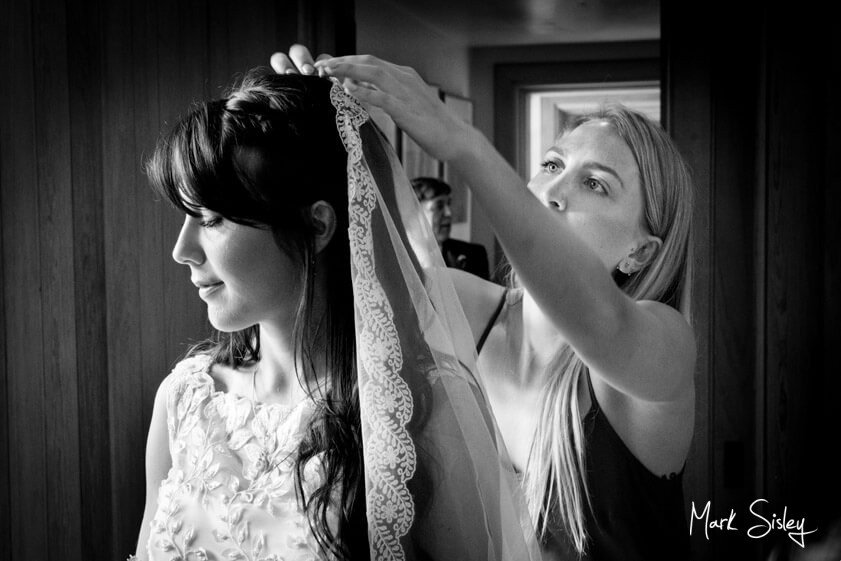 What is your style and approach?
My style tends to be a mix between classic poses and a more relaxed reportage storybook style.  I work discreetly; most couples say they barely see me most of the day, yet are thrilled to discover I've captured so many cherished moments from their wedding.
I also capture beautiful detail images of the dress, bouquet, table decorations, room layout and the cake etc.
I am always looking for dramatic and unusual angles for my photographs, whilst working in an organised, quick yet friendly manner.
I'm known for my unique night-time floodlit images. (READ MORE)
Are there any tips you'd suggest to us for a real 'WOW' factor in our photographs?
I would recommend to be brave in your choice of colour scheme!
You'll notice on my website some of the most dramatic pictures are those where the brides have chosen vibrant flowers or colourful bridesmaid outfits. Especially on a dull, overcast or winter's day, when many of your guests will possibly wear darker, more sombre outfits in true British tradition, it's even more important that your bridal party provides a splash of colour.
Other means of bringing in vivid colours are outfits chosen for the mothers of bride and groom, or waistcoats and cravats worn by the groom and ushers.
Can we view albums of complete weddings?
I advise every couple when choosing a photographer to ensure that you see complete albums of recent weddings, not just compilations of favourite pictures in order to give you a more accurate and consistent guide.
As standard, I will always show complete albums.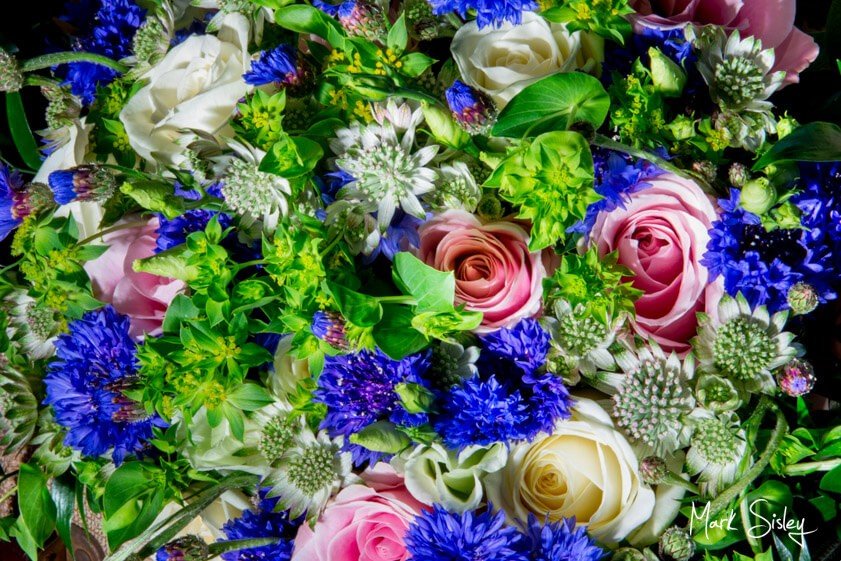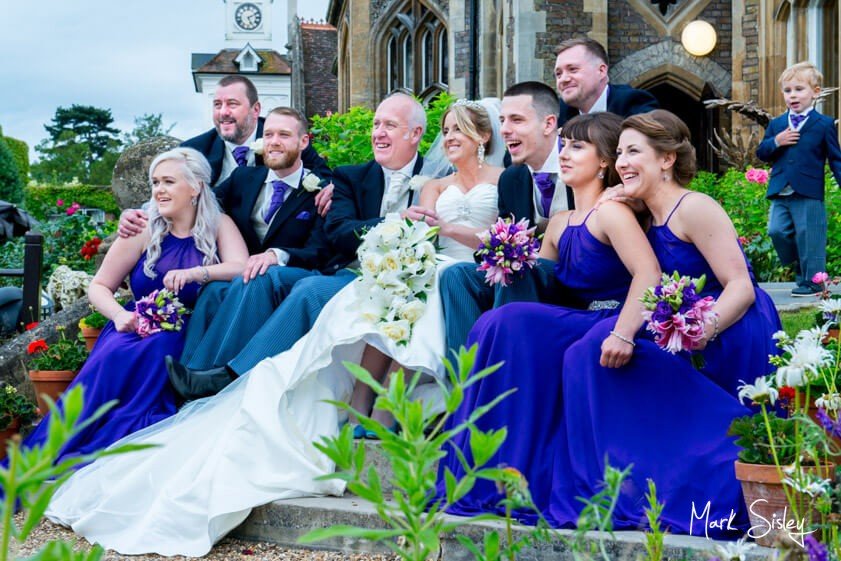 How do we book your services?
You'll need to complete a booking form and pay a securing deposit. Please contact me and I will email a copy of the booking form to you.  Once I've received the completed booking form and deposit, a confirmation letter will be sent to you by return of post.
What method of payment do you accept?
Cash, cheque, debit or credit cards, Paypal or BACS.
How can we guarantee the quality of your work?
Only the deposit is paid up front; the remainder is not payable until you approve the 50 picture mini gallery of photographs on return from honeymoon.  This is my guarantee to you of the quality of my work.
I have total confidence in my work, which is why I want you to approve your photographs before making your final balance payment.  Many photographers require full payment up front – before you've approved the images.
If you'd like to see the consistency of my work, I'll happily send you a link to a couple of entire recent weddings.
Do you offer a "Second shooter" option?
I prefer to work on my own at weddings when there's less than 80-100 guests, as it enables me to be as discreet as possible. A second photographer is really not necessary for most normal sized weddings.
However, if you'd like a second photographer for the day, there are two options available to you:
Professional Photographer – I can provide an experienced professional photographer at £150 per hour (min 6 hrs), including an extra 50 images per hour. The optimised high res images will be added to your USB. For each hour of photography, two hours worth of premium processing is included.
Junior/Trainee Photographer – Alternatively, I can bring along a junior/trainee photographer at £75 per hour (min 6 hrs), including an extra 50 images per hour. The high res images with basic colour corrections will be added to your USB.  For each hour of photography the basic processing is included.
I must stress the quality difference between these two options. I prefer to use an experienced professional as a second shooter, but I know that this is not always an option for couples working within a tight budget.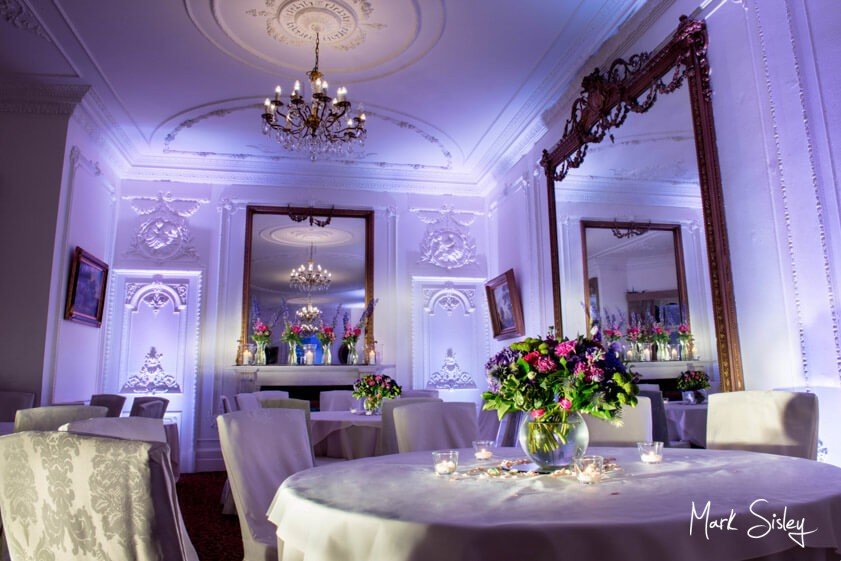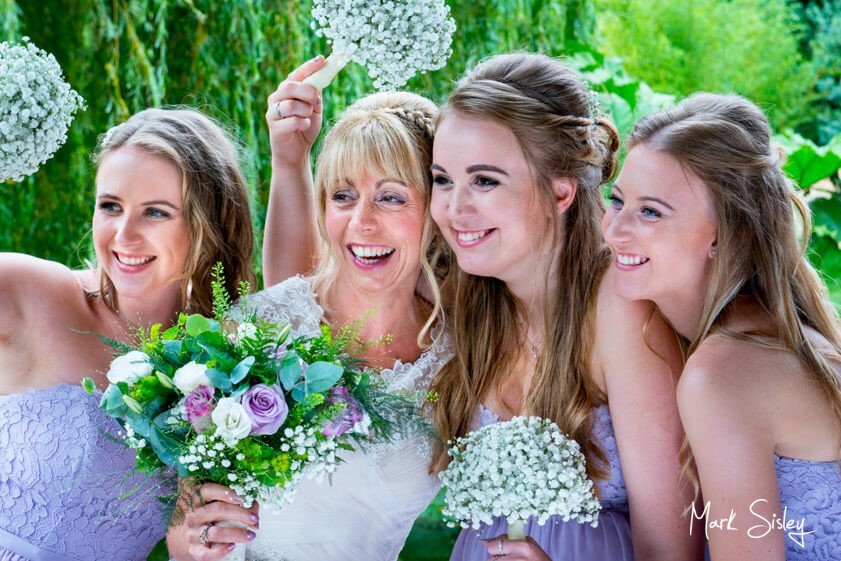 Do you have a pre-wedding meeting with us at the venue?
I like to meet you a few weeks before your wedding to have a run-through of timings, types of photographs, specific groups and your precise requirements. It also helps to walk around the various backdrops with you to discuss both your and my ideas.
This meeting is offered as standard if booking me for at least 6 hours attendance.
Can we decide the ratio of classic, posed and candid images?
Of course. Many of my customers ask for no posed or family group pictures on the day whatsoever, just hundreds of natural fun candid images.
If you'd like lots of group pictures in addition to the more informal shots, I work really fast, so again that's no problem, although I'll advise you against an excessive number if there's a danger of the day becoming a photo-shoot!
Are you insured?
Yes – I have full public liability and indemnity insurance.
Can we give you a list of 'shots' or send through a style selection of images we'd like?
A highly detailed list of photographs like 'picture of the bouquet', 'picture of the cake' is unnecessary, as these photos will taken as a matter of course. During our pre-wedding meeting we'll discuss your preferences, like 'lots of detail and candid pictures please' but overall, I would prefer not to work from a long list of specific images, as this will slow me down and mean I'm missing those magical moments whilst I'm ticking off the list.
However, during our pre-wedding meeting we will discuss any specific family groups to capture to ensure I don't forget anyone during a the day.
I don't like having my photograph taken. Any suggestions?
Many couples tell me they don't like having their photographs taken.
In these circumstances I recommend that the pictures are as relaxed as possible; even for group pictures I can have you all looking away from the camera in a much more informal manner.
With this approach, the feedback I get from camera-shy couples is that the experience was much less painful than they'd anticipated, and that they're delighted with the results.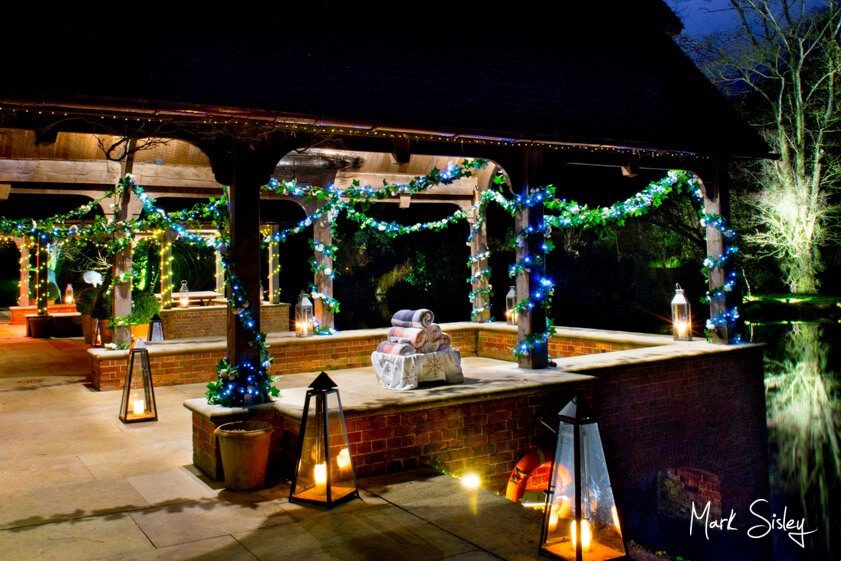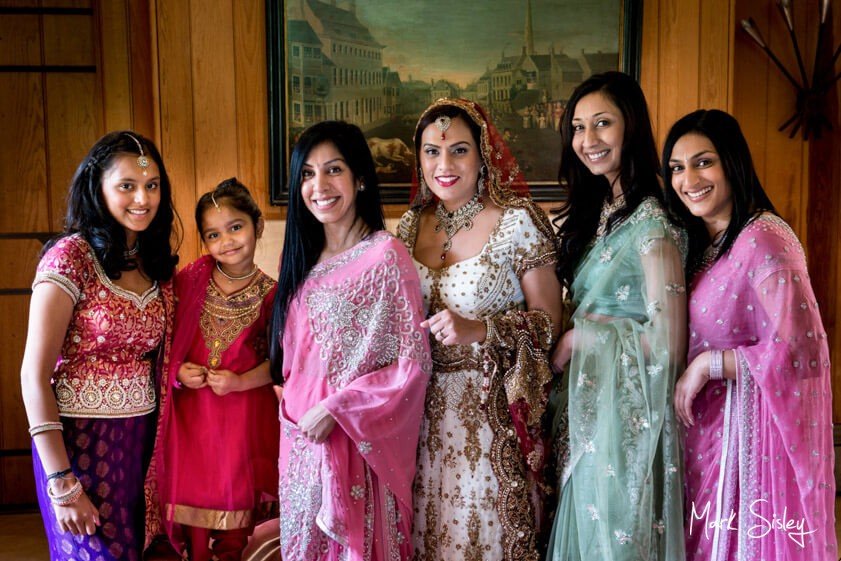 How long will the photographs take?
I work very quickly in conjunction with your ushers.  Allow typically 10 – 15 minutes at the church, and 25 – 30 minutes at the reception for artistic poses of the couple and group photographs.
I usually photograph a minimal number of group pictures at the church. I encourage the larger photographs to be taken at the reception with the biggest groups first; this allows the majority of your guests to relax while we complete the photographs.
How many photographs do you take?
This is dependent on the number of hours attendance you choose. My style is more about quality rather than quantity – every picture is carefully composed and lit to the highest standards.
When it comes to wedding photography, I believe less is more – neither you nor your guests will want to trawl through a gallery of thousands of very similar images after the day.  I always way over-shoot on the day so that during the editing process I can remove all those with blinks etc.
I would rather you had 200 to 600 beautifully composed and lit photographs than 1500 images that are rushed, i.e. backs of heads on bad reportage shots or messy composition.
Do you mind wedding guests taking photos at the same time as you?
I have no problem with your guests taking photos — I know how important it is for them to capture their own memories.  However, really trigger happy wedding guests can have a negative impact, especially when I'm trying to work fast to keep to your timing schedule.  Taking shots over my shoulder can cause confusion with your guests looking in different directions.
It's worth mentioning to your keen amateur photographer friends that you'll be receiving all of the high resolution images that I take, and that they are welcome to have copies of their favourites from the day.
The way I prefer to work is to give your guests an opportunity for their cameras with several family poses just before I start the official pictures, then I politely request that no further guests pictures are taken from behind me whilst I repeat the same images for you.
This approach goes down really well at the weddings I attend, and I hear lots of feedback that the guests are really appreciative of the picture opportunities that I set up for them during the day.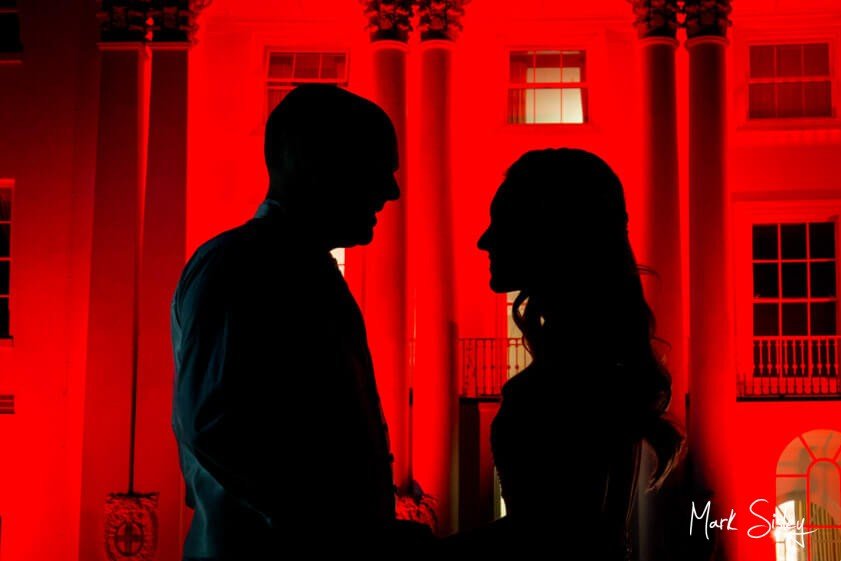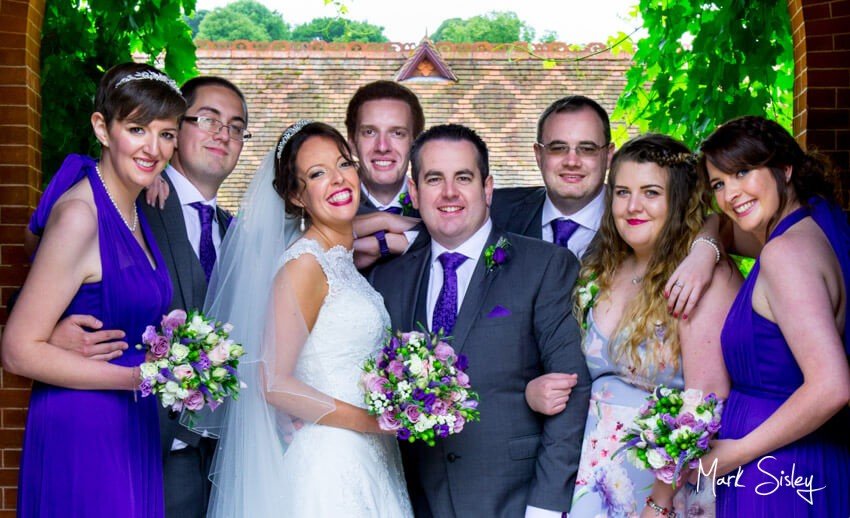 What happens if it rains?
I am accustomed to working in the most difficult lighting conditions!
The above picture was taken on a rainy day, with the bridal party warm and dry in the archway – I've manipulated the light so it looks like a beautiful day!
The churches provide a fantastic backdrop inside for group pictures, as do many of the reception interiors. Often older buildings appear quite dark; inside I use a method of lighting that enables me to keep both foreground and background crystal clear.
On rainy days I use the architectural features of the building as the principal backdrop. Even in the simplest of venues, stunning window light portraits can be achieved with dramatic effects.
At my premises I keep several display albums from weddings captured on rainy days.  Most couples viewing these albums don't believe me when I tell them how awful the conditions were!  So no matter what the weather is doing outside, you'll still receive beautifully bright colourful images.
How do you cope in harsh sunny conditions?
You'll notice that all of my pictures are crystal clear without unflattering shadows.
Many photographers will struggle in these difficult conditions; I use a combination of softening the harsh sunlight with the help of diffusion screens and precision fill-in lighting to remove shadows.
If you look closely at my work, you'll notice there are no deep shadows under hats or across faces, even in the sunniest of conditions. The picture below is taken on a harsh sunny day, yet the lighting is flattering without the harsh shadows you'd expect.
Before and after examples can be seen at my premises.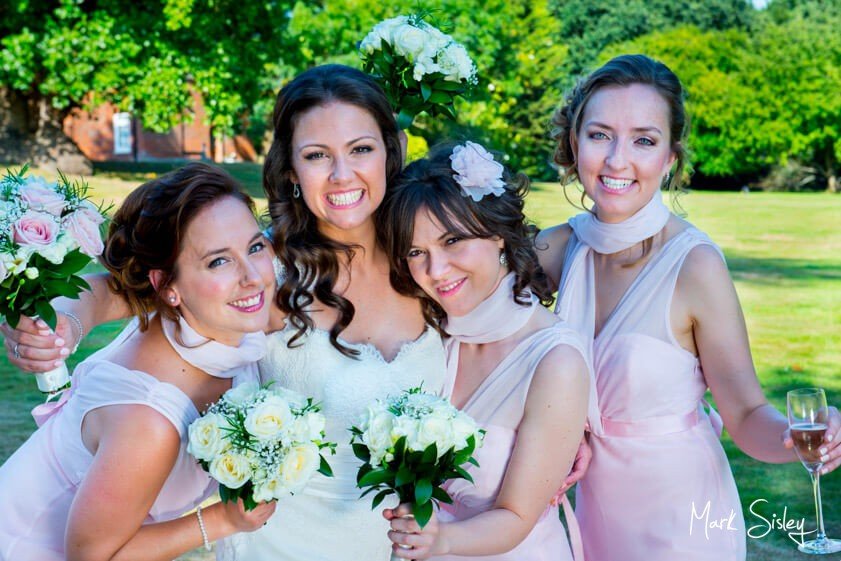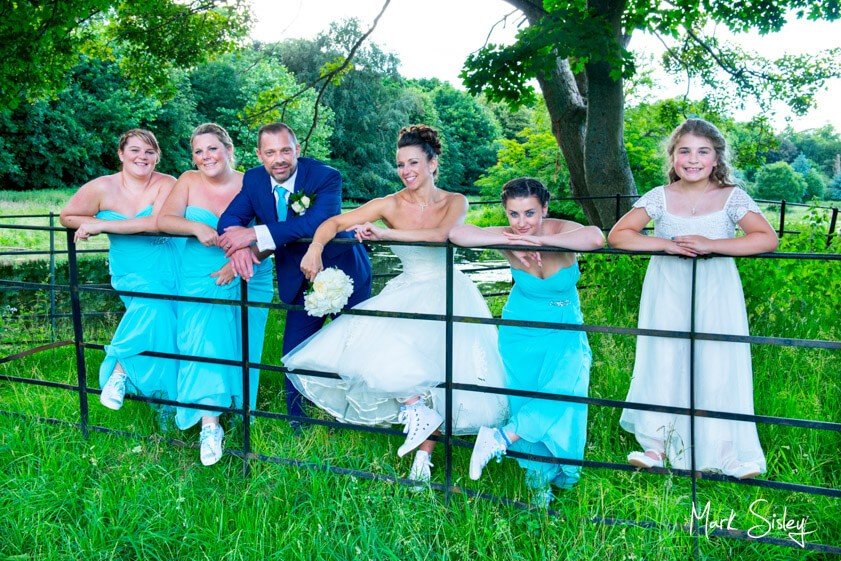 How do you dress on the wedding day?
I like to blend in on the day, and look as smart as the rest of your guests, either in a waistcoat and tie or a dark suit. If your wedding dress code is black tie, I too will wear a dinner jacket.
When are the photographs ready to view?
Please allow two to three weeks after your wedding for me to prepare your online gallery. During quieter periods the turnaround time will be quicker.
I will email you the moment the gallery is ready to view, then please contact me to arrange activation.
Can we share our photos on social media and with family and friends?
No problem! You can use your wedding day images as you please. This means you are free to print, produce albums, email & share your photographs with friends & family. Images copied from my galleries have my discreet watermarked signature in the bottom right corner.
Typically, the only restriction is commercial use, so if you're looking to publish them in Hello magazine, please do drop me an email first!
After your big day, your various wedding suppliers may ask to use some of my pictures for publicity purposes. Providing they always credit my work, and display my discreet signature or link at all times there will be no charge. If they wish to use my work in their brochure or similar without a credit a fee would be payable, so please ask them to contact me.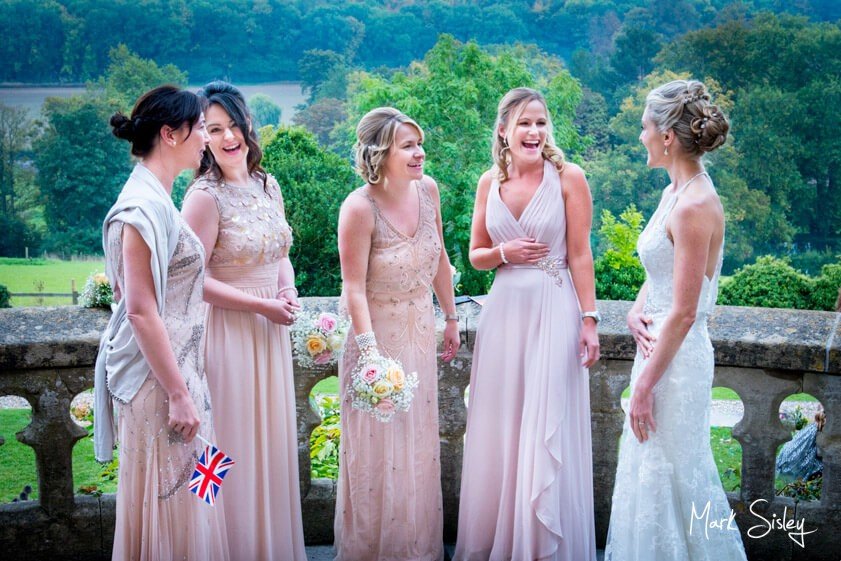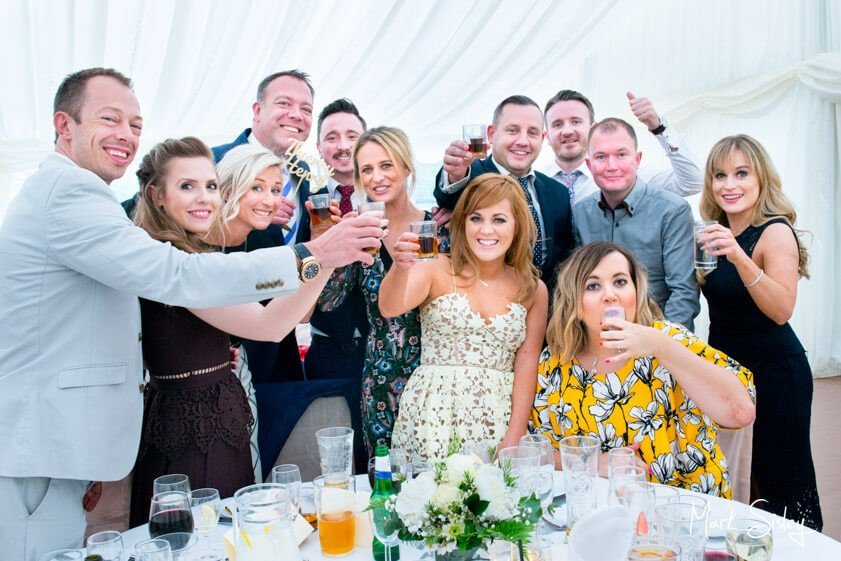 Can our family and friends buy images?
All of the wedding images can be viewed on my password protected site.
After your wedding I'll email the online invite to you for forwarding to your family and friends.  If they're patient, it's worth mentioning to them that in due course you'll be receiving all of the high resolution images from your wedding, and you can supply the images to them from that.
Alternatively, they can then purchase their favourite images via my website at £5 each.  Images are sent via CD, We Transfer or Dropbox.  At this stage I also supply the details of the online printing lab that I recommend.
USBs can also be purchased for £50 each.
Our package includes an online viewing gallery. How long do we have to make our selection for our album?
Your images will be available to view online for a period of six months. When you are ready to place your album order, please contact us.
How long will our finished album take to prepare?
Please allow 6 – 8 weeks for me to produce your finished album.
This time is necessary for me to complete the design process, and to achieve the exacting standard for which I am renowned.
Many of your images for the album will be colour, contrast and crop adjusted etc before I am satisfied with the final quality.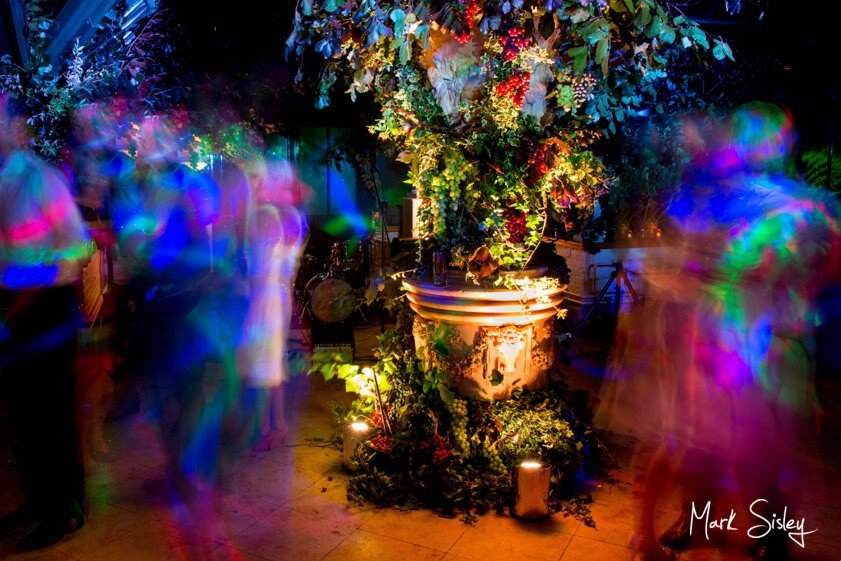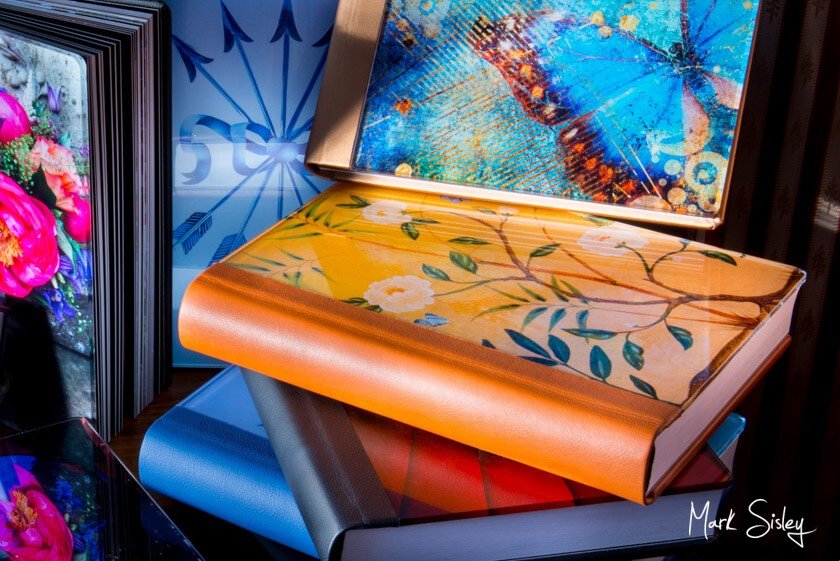 Do you offer many different styles of albums?
There are so many choices of albums, from the more traditional to the very contemporary glossy coffee table book styles. I offer all of these different styles of albums to suit your requirements. Many examples of the albums offered can be viewed at my premises.
How much say do we have in the design of our wedding album? 
I'll email my design spec to you once you decide on the type of album you'd like, then we request your feedback before my designer starts the artworks.
Once the first draft is ready, you'll have a chance to review the artwork; there is no additional charge for any reasonable number of change requests.
What happens if you're ill or unable to attend?
In over 20 years of wedding photography I have never missed a wedding! I do not do any dangerous sports i.e. skiing, rugby, paragliding etc! I'm also one of those lucky people who doesn't pick up coughs, colds or flu.
However, in case of something more sinister, I have the back-up of my former business partner. He now specialises in commercial photography, but we trained together and worked together closely on weddings for many years. He is a superb wedding photographer; as my reputation is on the line, it is not in my interest to let anyone down. I have never needed to call on his services.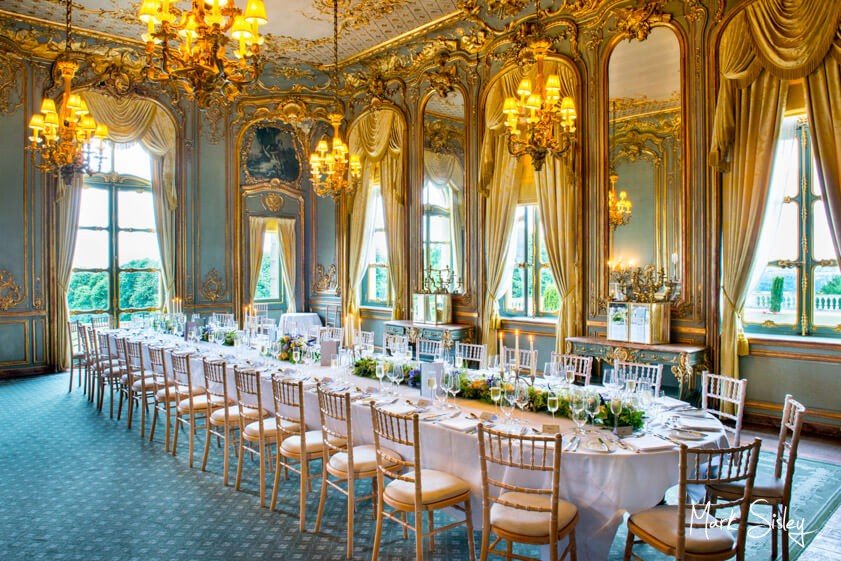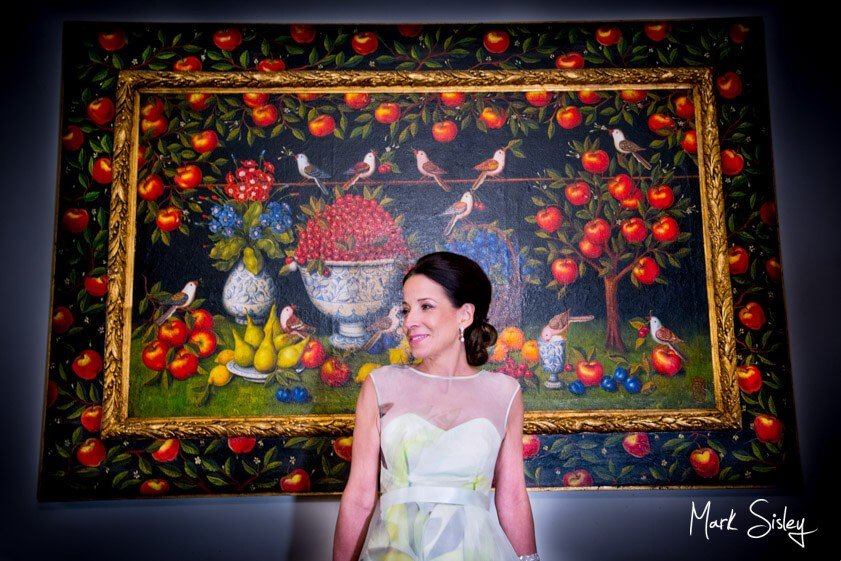 What happens if you have equipment failure?
I carry at least two back-ups for every piece of equipment I use.
That means that if any part of the camera develops a fault, I can immediately switch to the back-up piece of equipment. I use them rarely, but they are always there just in case!
All of my backup cameras are identical to the professional kit you'll see me using on the day.  At all times it's fully serviced and ready to use.
Who owns the copyright?
The copyright always belongs to your photographer, but I include the high-resolution images as standard. This enables you to print unlimited photographs and enlargements.
The photographs are for your personal use; if they are to be published commercially then my permission would be required.
I also provide you with details of my professional laboratory, which enables you to deal directly with them to achieve optimal printing results at trade prices.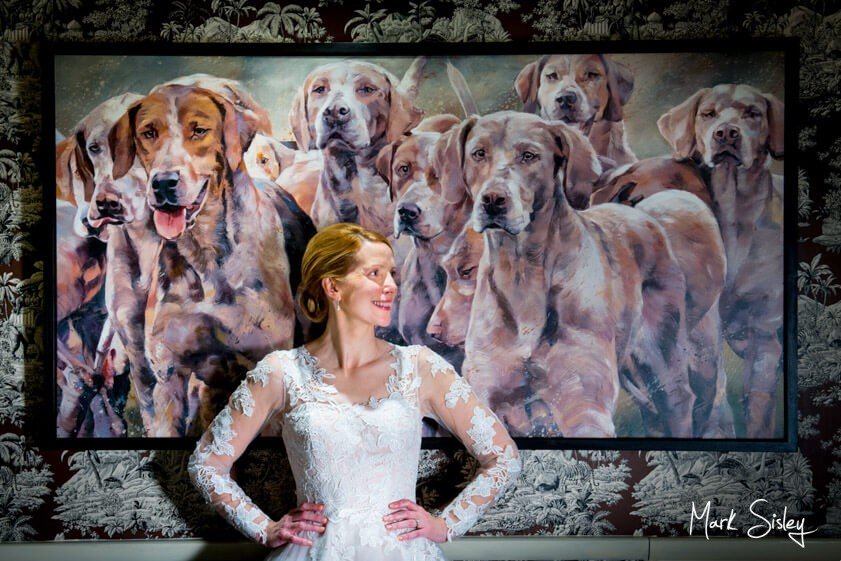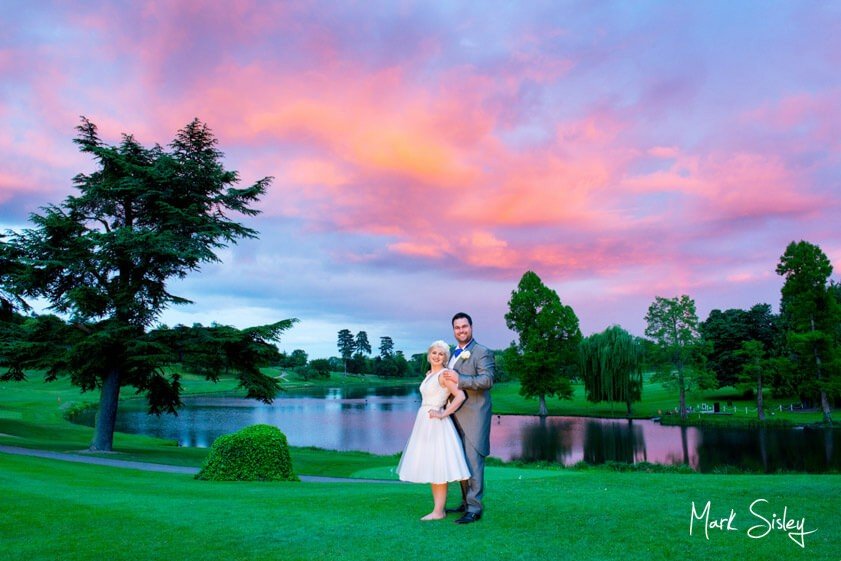 Are you a member of any photographic trade associations?
No, I choose not to be a member of any of these associations, as I believe their qualification requirements are far too relaxed. Ultimately, a photographer's membership does not guarantee quality.
I believe you can be the best judge of craftsmanship by meeting various photographers and viewing their portfolios. I prefer to display beautiful pictures on my studio walls rather than certificates.
Are you an "Award Winning Photographer"?
No, there are several thousand "awards" made each year in the UK, many prizes are given out when there has been less than a handful of entrants.
Amazingly at any given time there are dozens of UK photographers claiming to be the 'Wedding Photographer of the Year'!
There are so many organisations handing out a multitude national and local awards to anyone and everyone, so like most professional photographers I decide to have nothing to do with any of these competitions – my diary is busy and that's what's most important to me.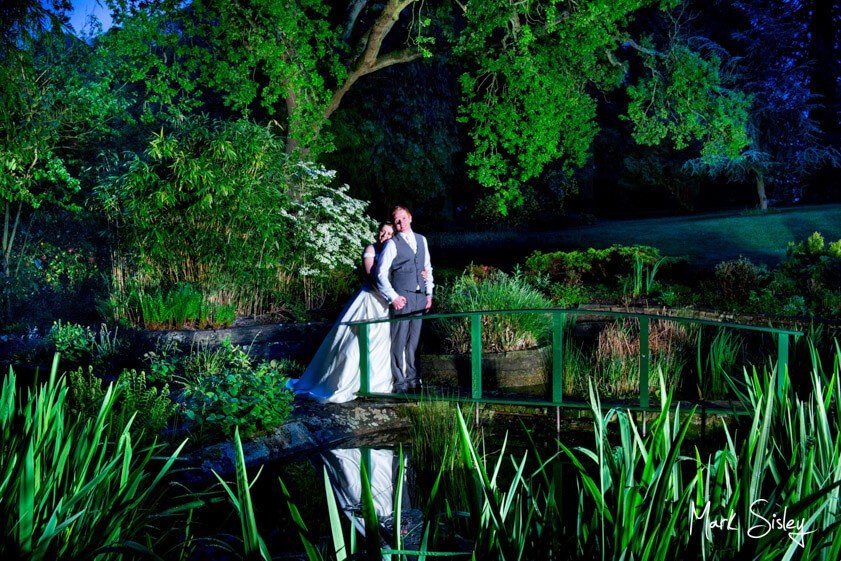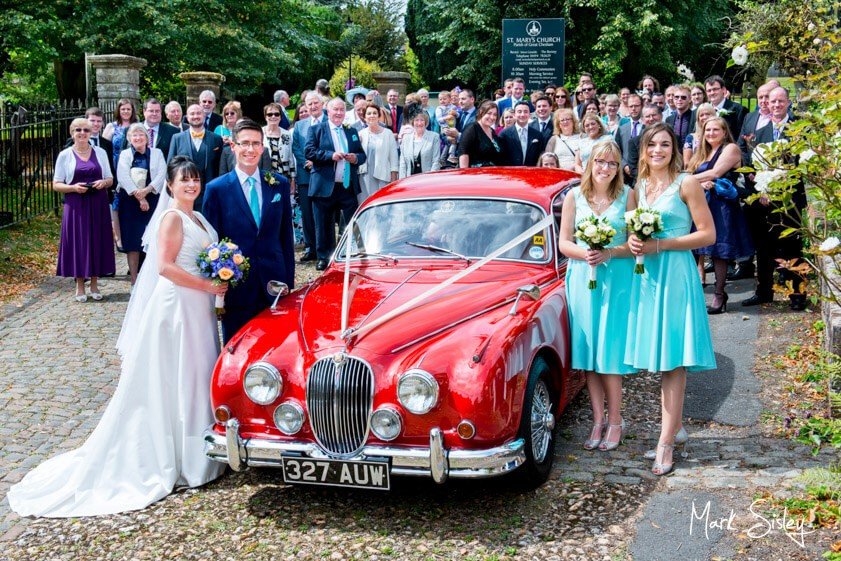 How long do your store our wedding images?
All of the digital images I now shoot are backed up and stored in two separate locations in case of fire/flood/theft etc, as well as backed up online. I still ask all of my customers to back up my wedding images as soon as they receive them, and I can only guarantee to store your images for a maximum of five years.
Replacement USBs can be supplied at £50 each.
Do we need to feed you?
If you are booking me on six hours attendance or above, I would really appreciate refreshments on the day. I would not have time to eat the full cooked meal, but I would be delighted with sandwiches and soft drinks whilst you're having your wedding breakfast.
If booking me for the entire day, additional sandwiches or a selection from your evening buffet would be welcome.
Is it possible to book the attendance only package for now, then add on an album at a later stage?
Many couples take this approach, and yes you're welcome to do this. There is no difference in cost if you order your album two weeks or two years after your wedding.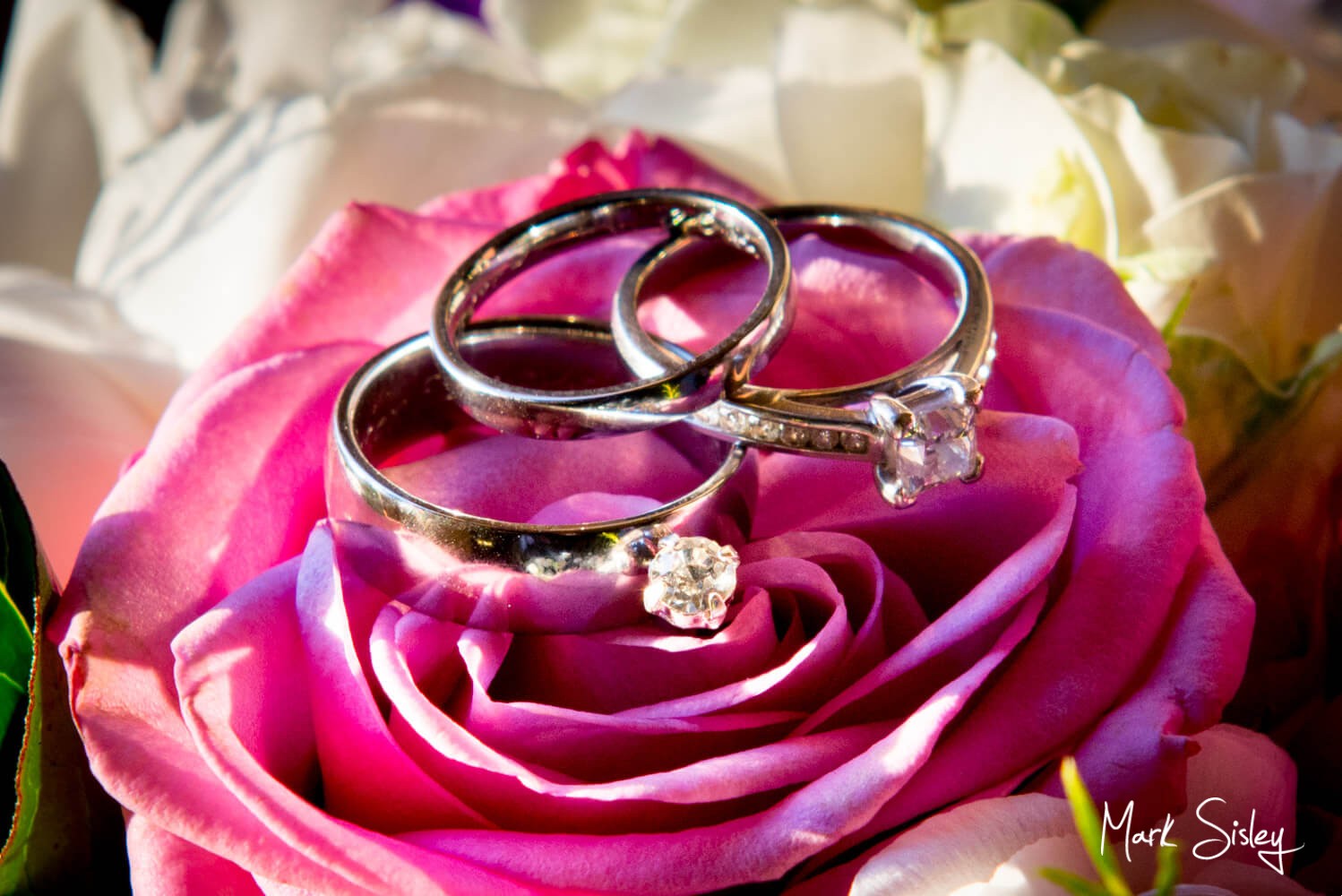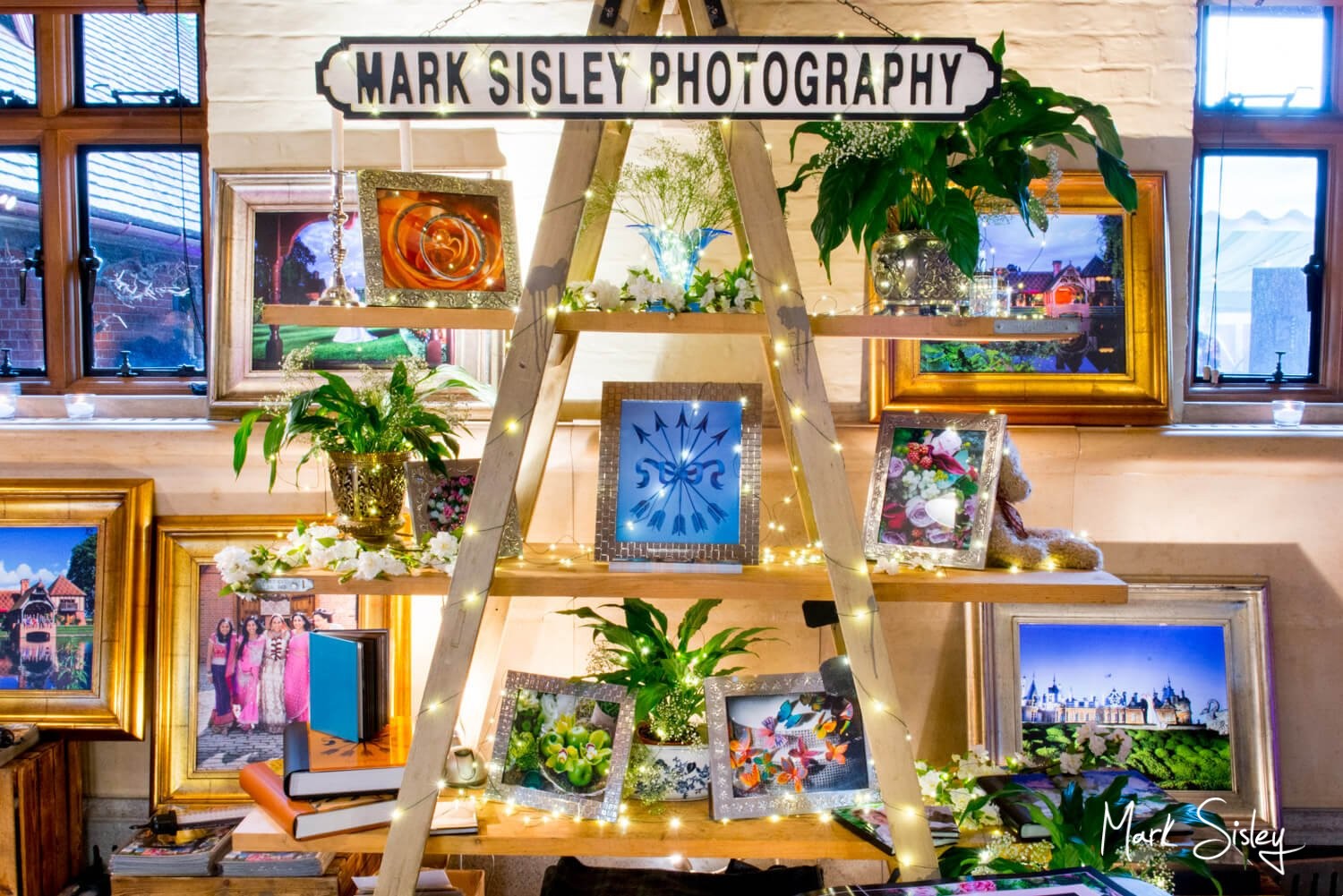 Do you attend any wedding fairs? 
Each year I attend a handful of the best wedding fairs in the Buckinghamshire area, and you can find details about these on my latest blog postings. I always attend in person, and bring along lots of display albums for you to peruse.
Primarily these shows are organised to promote the wedding venue that's holding the event, so it's an ideal chance for you to experience the interiors and exteriors all set up for a wedding day and to meet their wedding team. Also in attendance is usually between 30-50 local wedding suppliers, including everything from cake makers, to florists, to vintage car companies.
The best wedding fairs can get very busy, so it's worth considering pre registering, and maybe arriving early too. You can expect a goody bag, canapés, a glass or two of fizz, and lots of ideas to go home with too!