Hi Mark,
We don't know quite where to begin with you!!!  We are absolutely BLOWN AWAY.  You are one fabulous photographer and we are sooooo glad we had you for our wedding, we just love your photographs.  Both Pete and I thoroughly enjoyed having you as our wedding photographer.
From the very beginning you were our preferred choice having looked through thousands of photographs on your galleries and all the info, we found your website and costings to be completely transparent – what you see is what you get! …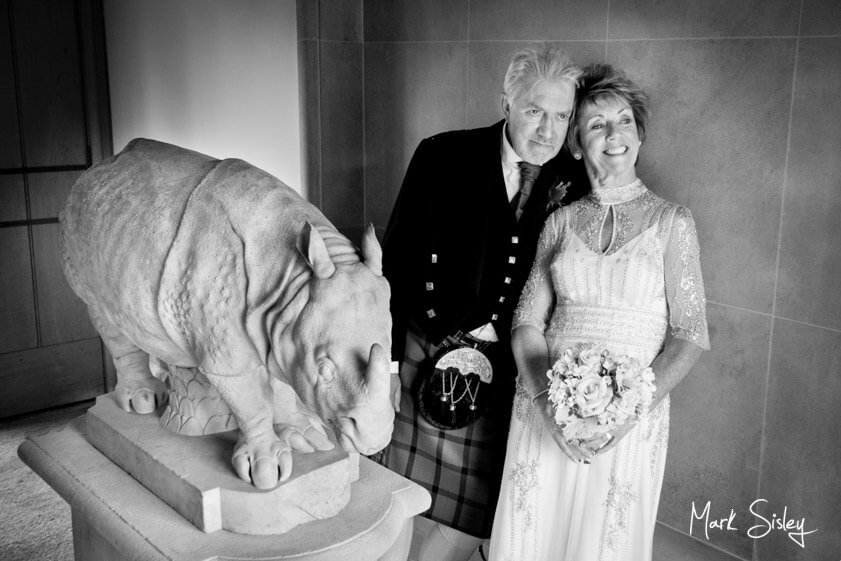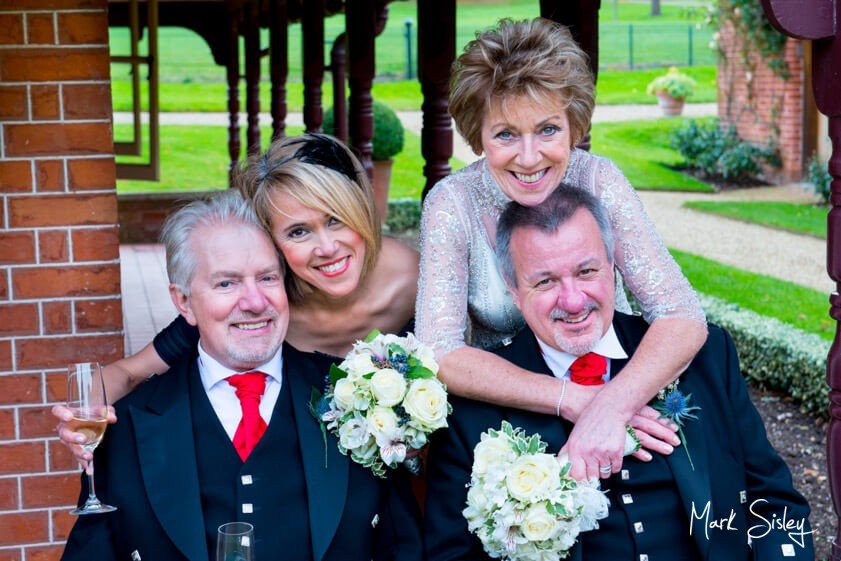 … On our special day we found you to be great fun, putting us at our ease, totally professional, enthusiastic and completely unobtrusive, and now looking at our beautiful photographs we have the proof of what a star you were!
You were a great talking point among our guests, completely professional and unobtrusive – they just loved you!  We had a superb day, and everything went like clockwork (even the weather held, how lucky was that?)
Thank you so much for sharing and capturing what was truly a magical day in a fabulous setting.
… Sheila & Pete, The Dairy, Waddesdon
Dear Mark,
The words thank you just don't seem to be enough!  After a long time researching photographers for our wedding it was clear that you were leagues above the others.  From the moment we chose you we knew we didn't have to worry about anything!  From the planning meeting to the wedding day itself your energy in making everything run smoothly and capturing the perfect photos was outstanding.
And when I say perfect I mean perfect – every shot you made sure symmetry light and backdrops were perfect.  Also on a personal level you made everyone laugh and everyone felt you were a real big part of our day.  You didn't stop from morning until night and you worked so hard.  The results are outstanding!
You have provided us with the most amazing memories – the colours of the photos and the crystal clear images are impeccable!  You took photos that were unique and exceptional….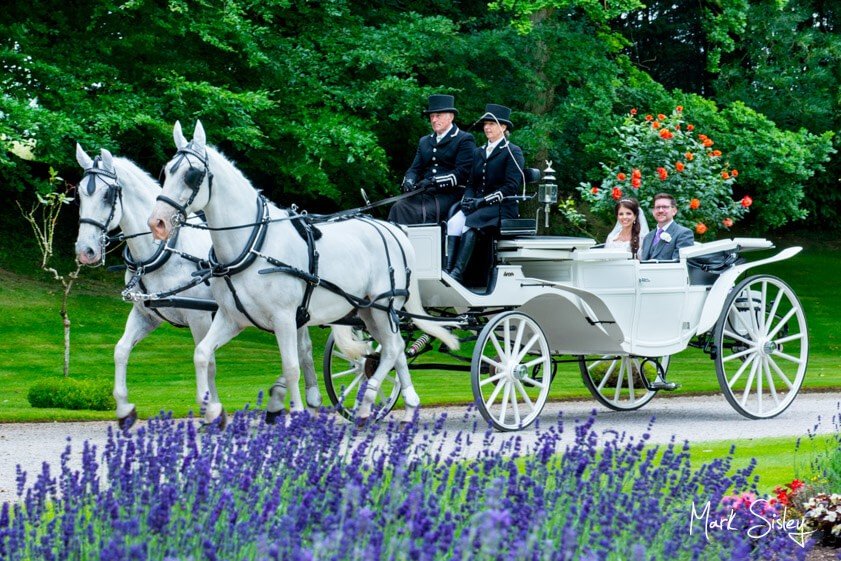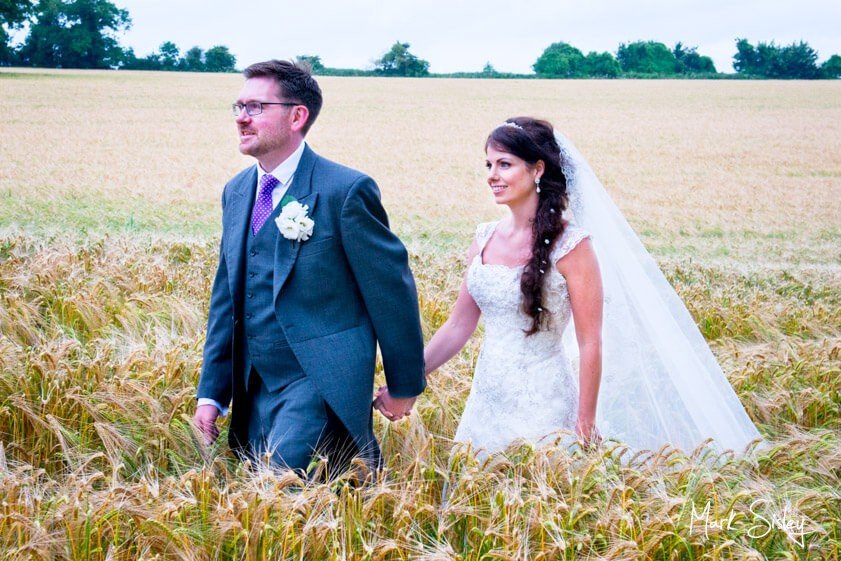 … We cannot thank you enough, your enthusiasm was noticed by so many people and you really made our day one we will never forget.
Everyone keeps asking us how we found you as you were just brilliant.  Your attention to detail and your perfectionism truly shows and for us was invaluable.
The pictures are absolutely fantastic, we have looked over a million times at them!
We just wanted to say how amazed we are with the album – we were totally speechless when we opened it and saw the front, and then when we opened the cover we were just beyond words, which is not like us!
We will be recommending you to everyone!
… Marie & Simon, Clearwell Castle
Dear Mark,
Firstly let me thank you for agreeing to photograph our wedding at The Dairy. We cannot believe just how beautiful the pictures are.
Our unconventional order of things on the day did not phase you one bit and having seen the superb low-light photos please be assured we will be recommending you to everyone we know who is planning their big day!
You always appeared to be in the right place at the right time and Dyffyd and I were completely at ease with you…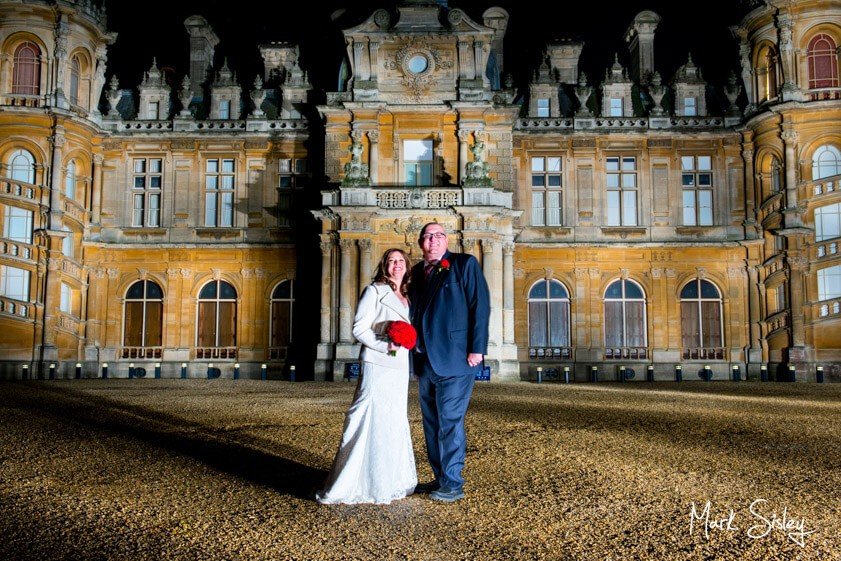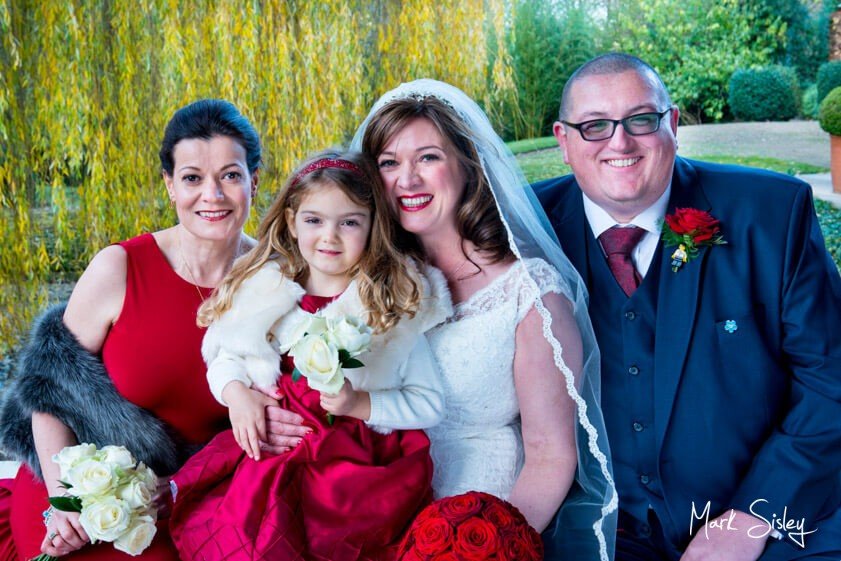 … Your knowledge of the venue has given us some amazing photos and we would never have managed to convey to anyone else the sort of photos we wanted. You instinctively knew exactly where to take the shots and despite our visit in the pitch black to the manor your technique has produced the most amazing images that we will treasure forever.
You will always be known as our ninja photographer and the day would not have been the same without your presence.
… Jacqui & Dyffyd, The Dairy, Waddesdon
Dear Mark,
We just want to say a massive thank you for being our photographer on our wedding day!
The way in which you captured our special day was truly amazing.  You have given us so many wedding memories that we can cherish forever.  The pictures are absolutely beautiful, and the night time shots are truly breathtaking.  Our guests were so impressed with your professionalism and attention to detail, ensuring you got the perfect photos of us and our guests.  Everyone who has seen our pictures has said how stunning they are!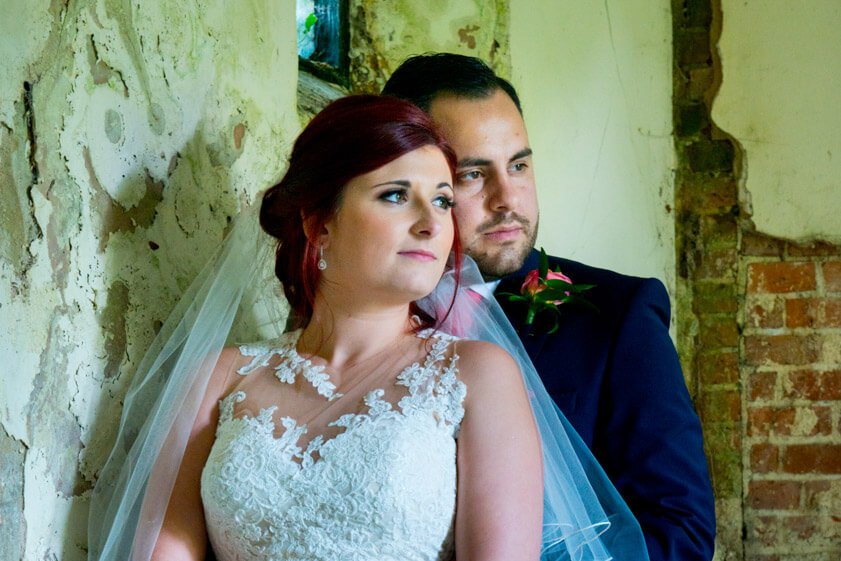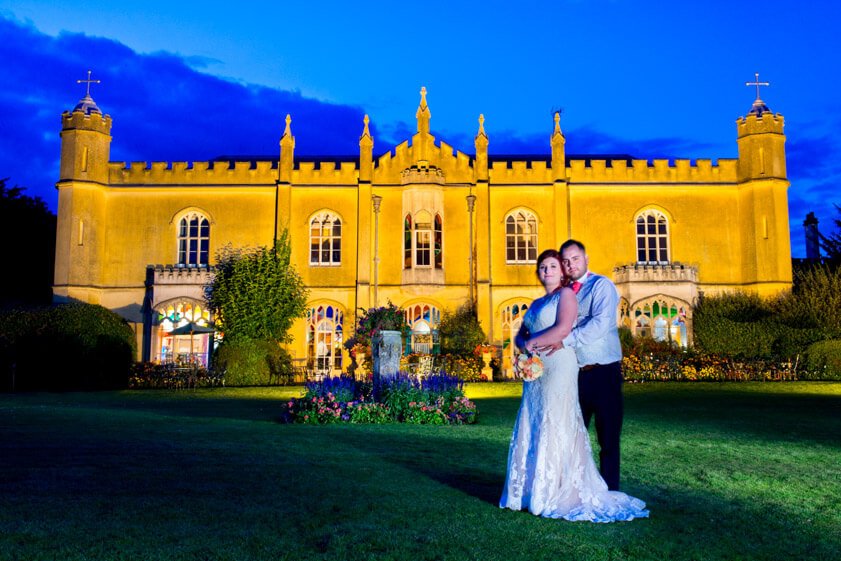 … We will look at these pictures in years to come and be reminded of an amazing day full of laughter, happiness and tears (happy ones of course!), memories that we will treasure forever.  You have left us with the difficult job of choosing the favourites for our wedding album, as they are all of outstanding quality.
We seriously cannot thank you enough Mark, and will be highly recommending you to everyone.
… Rhiannon & Scott, Missenden Abbey
Dear Mark,
Thank you so much for photographing our wedding, we are absolutely thrilled with the results!
Such a beautiful, varied collection of posed and natural shots that really capture the intimate, relaxed feel of our wedding as well as some very emotional moments.
Having planned our entire wedding in a month due to my father-in-law's health, we had imagined we would have to cut corners to fit various suppliers.
However, you made sure to fit in the time to include thorough preparatory discussions and to ensure that we were happy, despite it being the busiest time of year for you and very short notice.
All our guests have commented on how incredibly hard you worked throughout the day.  Your professionalism shone in the smaller details – from the way you tactfully navigated our complex family tree down to how you managed to so quickly round up various groups for photos and kept our timings on track in a way that wasn't at all imposing on the day….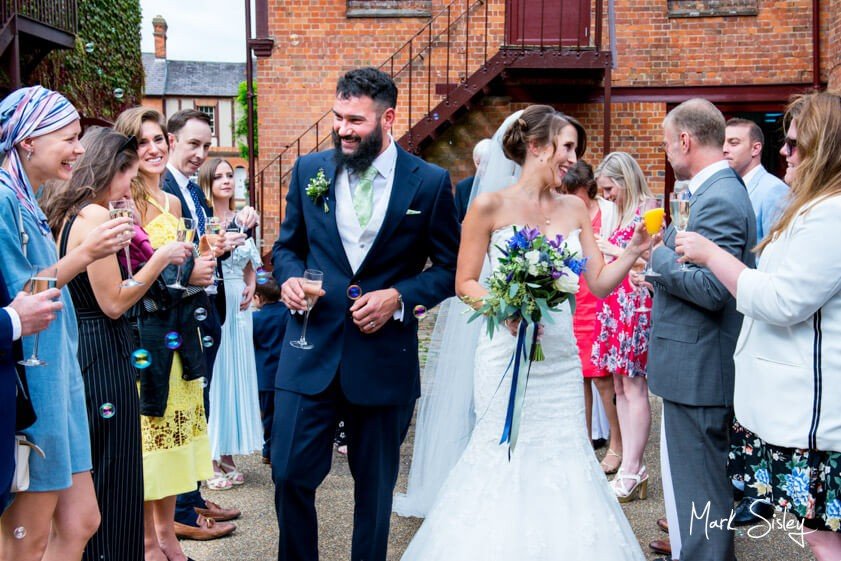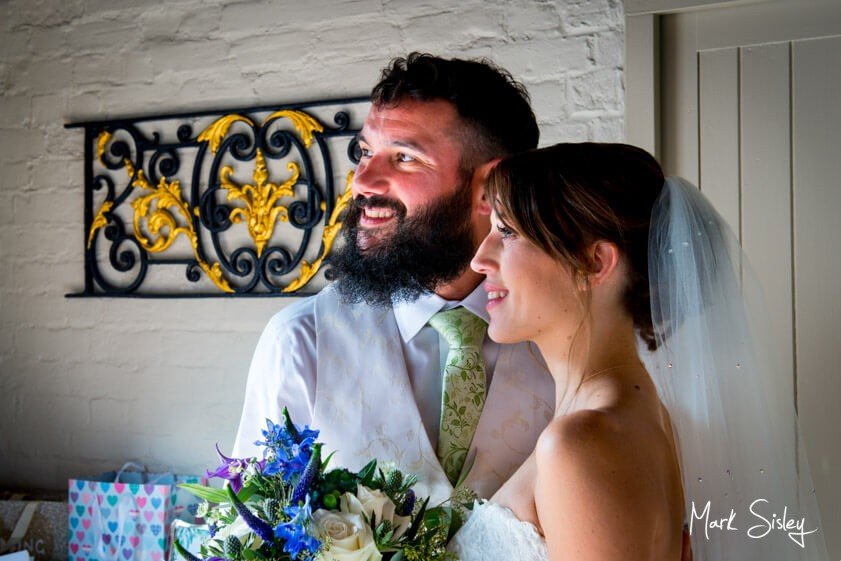 … We were also very impressed by the efforts you went to in order to capture special memories of our less than cooperative young children!  we cannot commend your brilliant skill, adaptability and quick thinking highly enough.  You were our 4-year-old's favourite part of the entire wedding – as he has continued to tell us ever since, putting a bag over your head and playing peek-a-boo seemed to really work for Jacob!
Finally, we were so touched by the efforts you went to in order to accommodate my new husband's extremely ill father.  You managed to capture all the images we had hoped for whilst ensuring photography could be fitted around his best times and needs.  We cannot thank you enough for the further efforts you went to in order to produce images for us by the following morning, ensuring my father-in-law would be able to see the photos in time.  It meant the world to us to have him there and thanks to your patience and skill we have those precious memories truly eternalised.
It was an absolute joy to have you there as part of our day; you went above and beyond anything we could have hoped for and we cannot recommend you highly enough.
… Izzi & Ricky, The Five Arrows, Waddesdon
Wow! Mark! Thank you SO much – for all the wonderful images you have sent us, taken on our wedding day at Cliveden. You have photographed everyone and everything (including our two dogs) so beautifully and in such a complete moment to moment way that the whole event is perfectly captured for us, from beginning to end.
You have such a great manner that although we had not met before we all instantly felt totally relaxed.  You managed to be completely unobtrusive taking casual photos but then were instantly very organised and efficient when arranging the wedding guests for the more formal groupings.
It was fantastic for us that you know the setting at Cliveden so well, as you chose perfect backdrops for the photographs.  We are particularly delighted that you took Philip and me with our three grown up children and two dogs for a walk in the grounds after the ceremony – your resulting images are really priceless…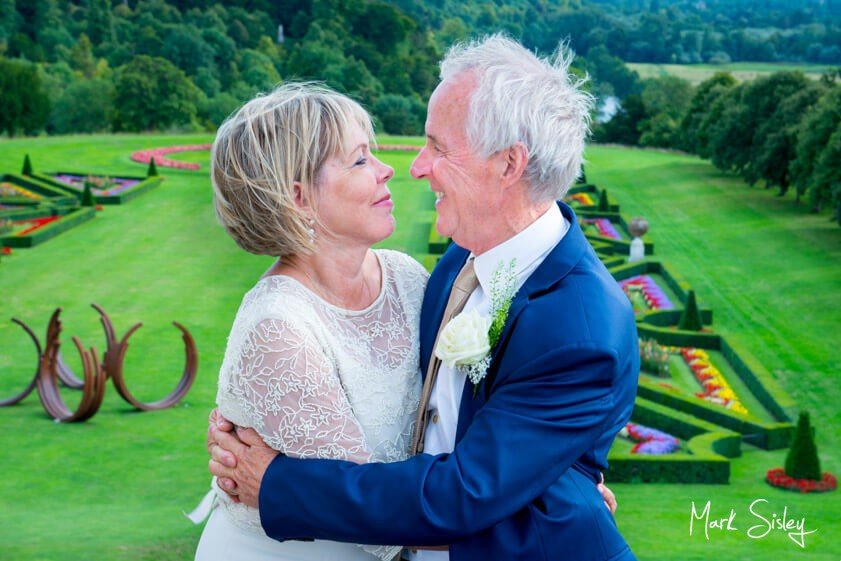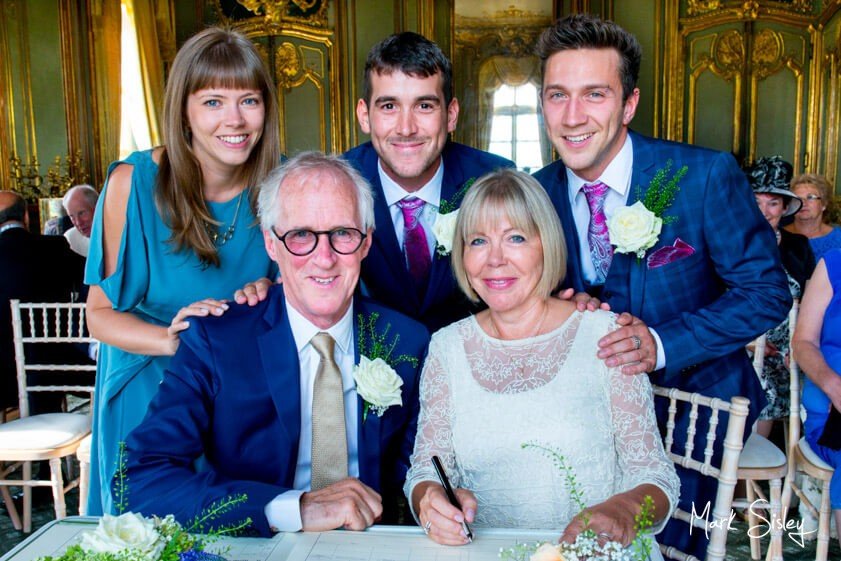 … I have never thought of myself as being in the least photogenic and consequently often feel somewhat self-conscious when being photographed but I was so comfortable with you behind the camera that family and friends have commented on how incredibly photogenic I am – now that really is a first!
The same people also commented on the day how fantastic they thought you were and they hadn't even seen the results at that juncture!
We cannot thank you enough for your wonderful photographs, they really are a treasure!
We will be writing to Cliveden's wedding coordinator Lydia who recommended you, to let her know what a fantastic job you have done!
... Lorri & Philip, Cliveden House
Dear Mark,
Thank you so much for photographing our wedding at St Mary's Church and then the reception at The Dairy afterwards.  The sharp focus and vivid colouring in your images captured our day perfectly and will be a lasting momento of a wonderful occasion.
We were impressed by your professionalism and obvious enthusiasm for the job and this was complemented perfectly by your experience in wedding photography and your knowledge of both our venues.  For a large proportion of the day we were not particularly aware of your presence and you managed to capture some beautifully natural shots of us and our guests…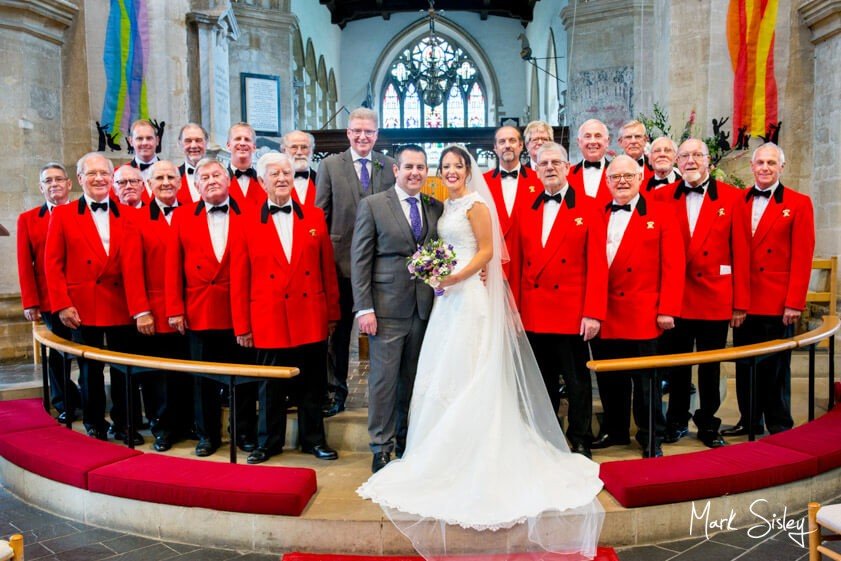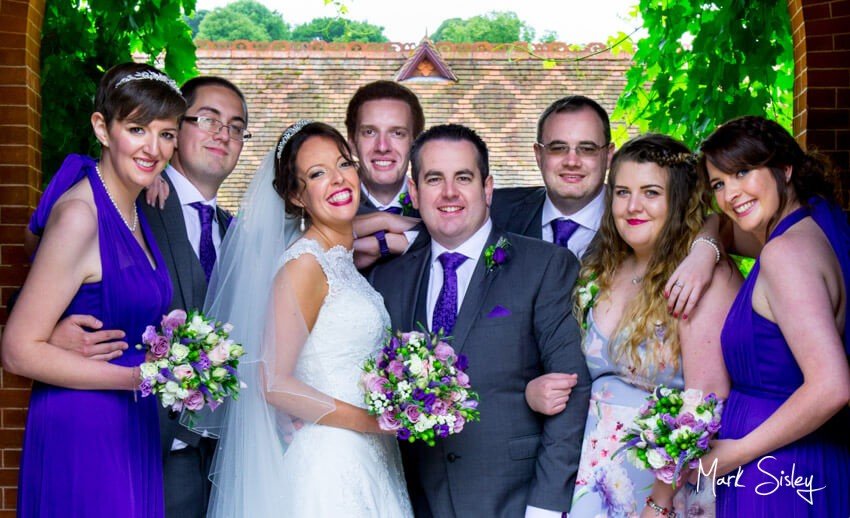 …  For the formal shots, you were well organised and efficient and it was obvious that you knew how to achieve the effect we were looking for.
Mark and I have just finished looking through all the photos and they are truly fantastic.  It was quite emotional reliving the day and all of our memories whilst doing so – they are such a brilliant and accurate reminder.
We are so pleased that we asked you to be our photographer and we would not hesitate in recommending you to our friends and family.
… Mark & Beth, The Dairy, Waddesdon
Dear Mark,
Thank you very much for the fabulous photographs; they are well beyond our expectations.
You have captured the whole day just perfectly from the ceremony entrance, through the reception on the terrace with those wonderful views, to the wedding breakfast back in the beautiful French dining room.
The quality of the photos are amazing – both the beautiful photographs in all those stunning settings around Cliveden and the natural poses taken of us and all the wedding guests as the day progressed. It is amazing how the whole day is brought back to life just by looking through the collection…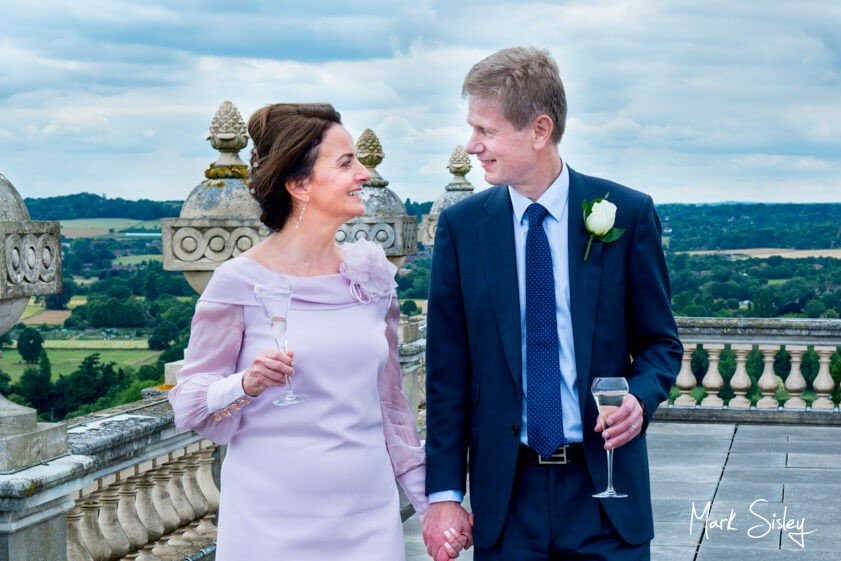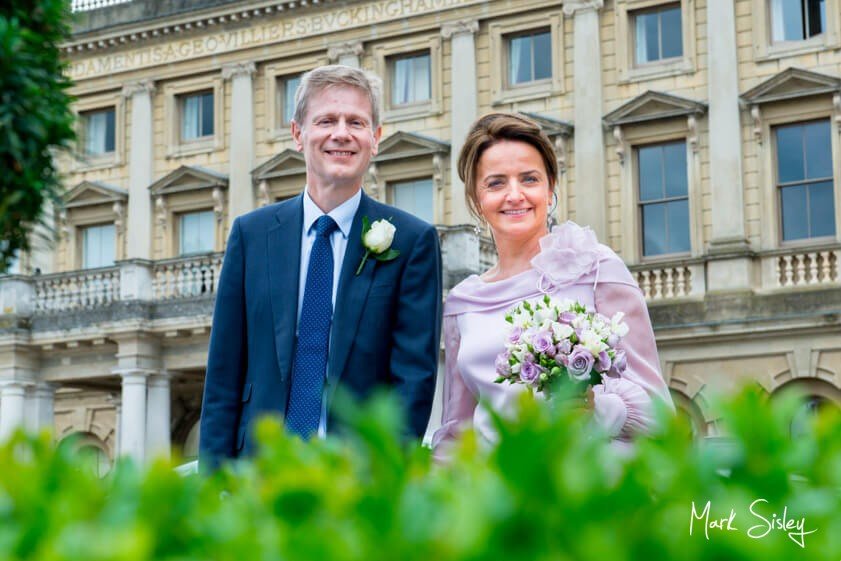 … We both really appreciated your easy style which just made everything so relaxed, whether it be the formal poses or spontaneous moments.
In fact we can honestly say we are amazed at the whole collection, considering we hardly noticed many of them being taken!
So thank you once again for everything – we feel privileged to have photographs of such quality.
… Kevin & Jacquie, Cliveden House
Dear Mark,
Wow, incredible, truly blown away.
What a day.  We still have not come down from cloud nine having had the most wonderful day of our lives. We both want to thank you for everything you did to make that happen and seal our memories forever using your incredible talents.
Truly you went above and beyond the call of duty and many friends, family and loved ones have commented on how fabulous and professional you were. And what you have produced, capturing all those moments… thank you and much much more Mark.  Viewing our pictures had us in tears of joy and happiness and we can't stop looking over them.  There are going to be some tough decisions to make in the shortlisting…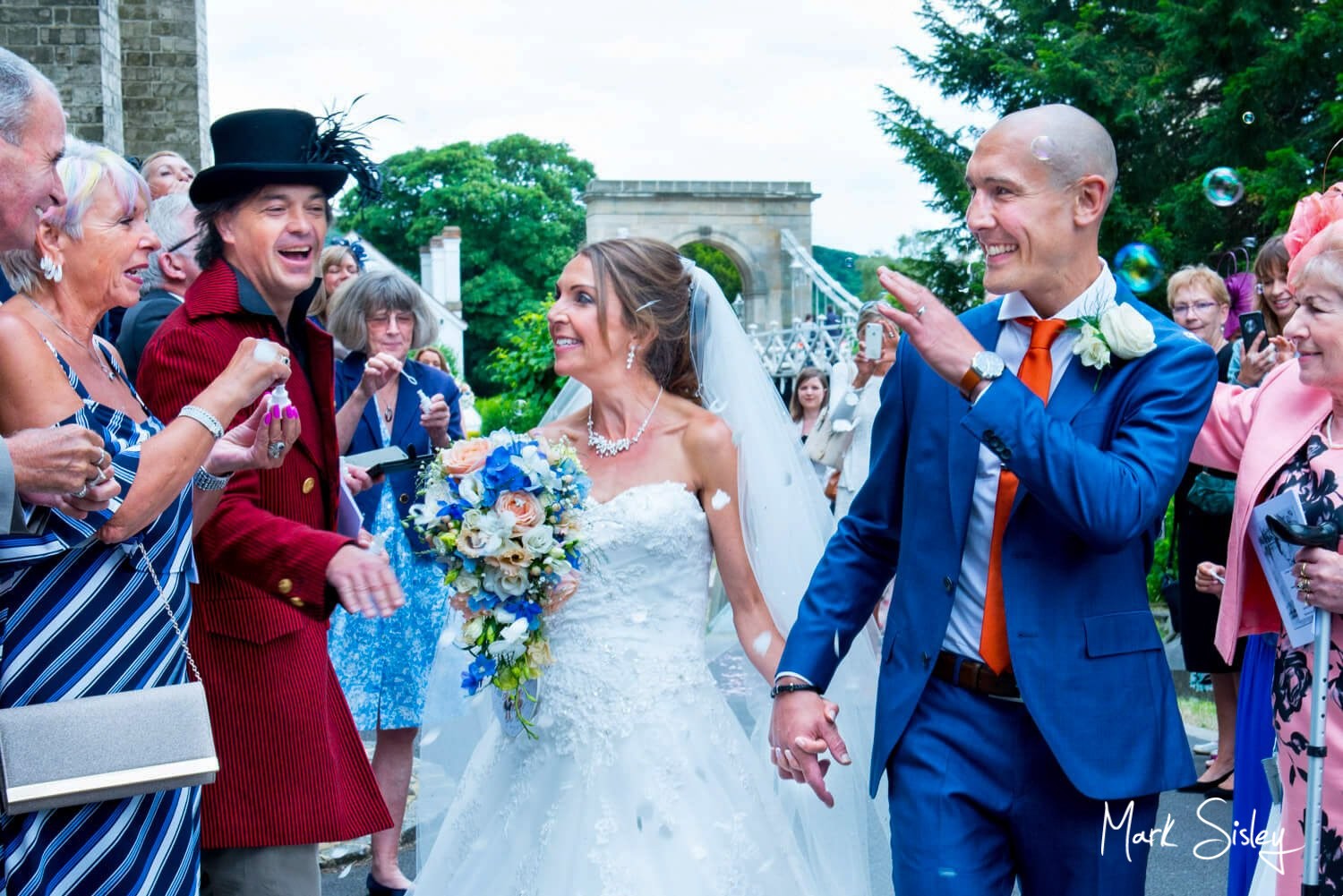 … It has been a privilege, honour and dream to have such a remarkable man and professional capture the most incredible day of our lives.  The way you communicated with our loved ones and your tireless zeal in capturing the most spell-binding shots of our day was striking.
What is really special Mark is that you not only care about the big things, but you care deeply about the little details too!
We are awestruck by what you have produced and eternally grateful for the memories you have brought into pictorial reality.
… Justin & Melissa, Monkton Barn
Dear Mark,
Thank you so much for photographing our wedding. Our guests were all so impressed with your professionalism and attention to detail, ensuring you got the perfect photos for us.
We can't thank you enough for meeting us at the venue ahead of the big day to go through the best locations, choices of group shots and any particular preferences we would have liked.  Your thoroughness throughout the process makes you a true professional.  It shows us that you care about our photos as much as we do which made us feel in very safe hands! …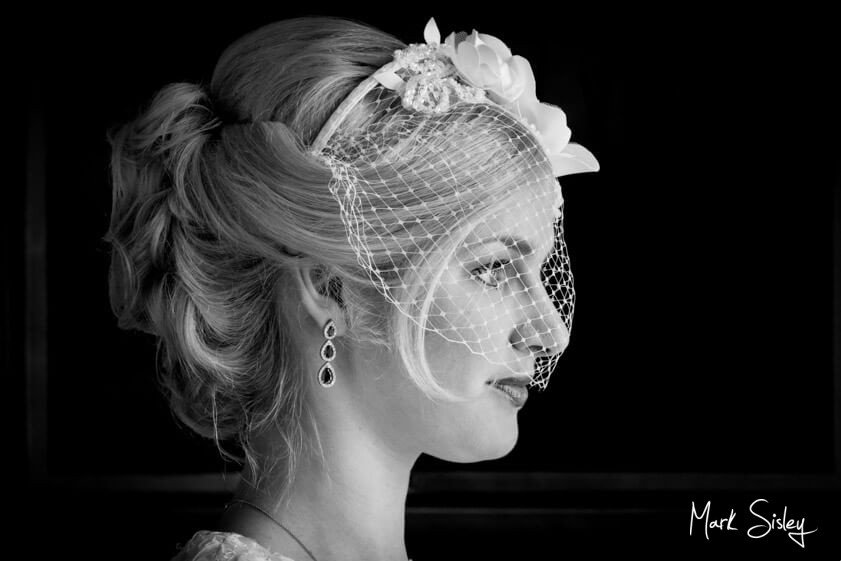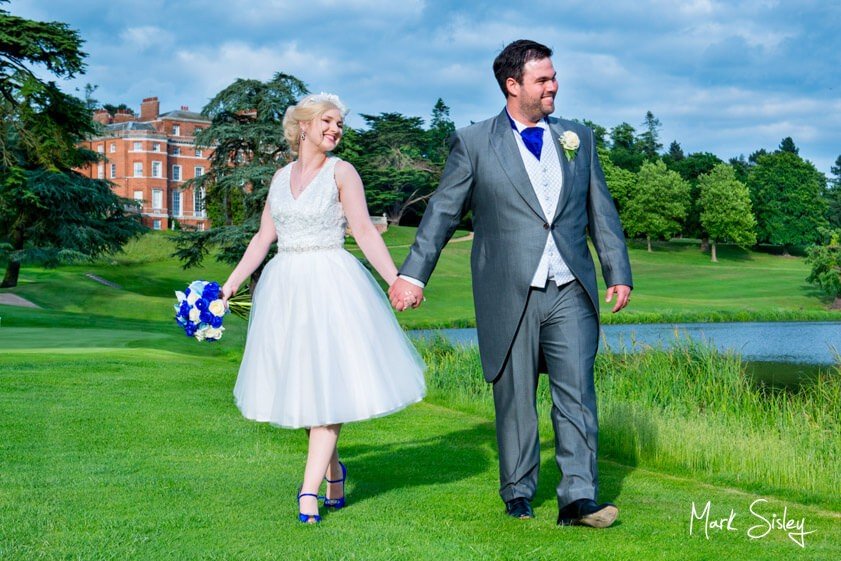 … The photos are exactly as we discussed and we couldn't be happier with the results.  The thing that we love the most about your photos is that you captured such wonderful candid shots; these beautiful images really capture the spirit and atmosphere of the day, especially the ones on the dance floor!
You were able to capture those special moments in time with magical facial expressions that other photographers hadn't shown us in their portfolios, and in taking these pictures you have given us memories that we will cherish forever.
… Chris & Lucie, Brocket Hall
Dear Mark,
I think it's safe to say that prior to our wedding we really didn't appreciate how much a photographer can make or break the day.
Without a doubt your incredible efforts on our wedding day mean that if we were ever advising someone getting married on what to spend their money on, a great photographer would be top of the list, and if it were in this area we would immediately suggest you.
It is so much more than just taking photos; you actively got involved in ensuring the guests were in the right place, often organising the wedding party and providing your own expertise and experience, even down to putting the mens' buttonholes on (thank you so much for your help with that!) …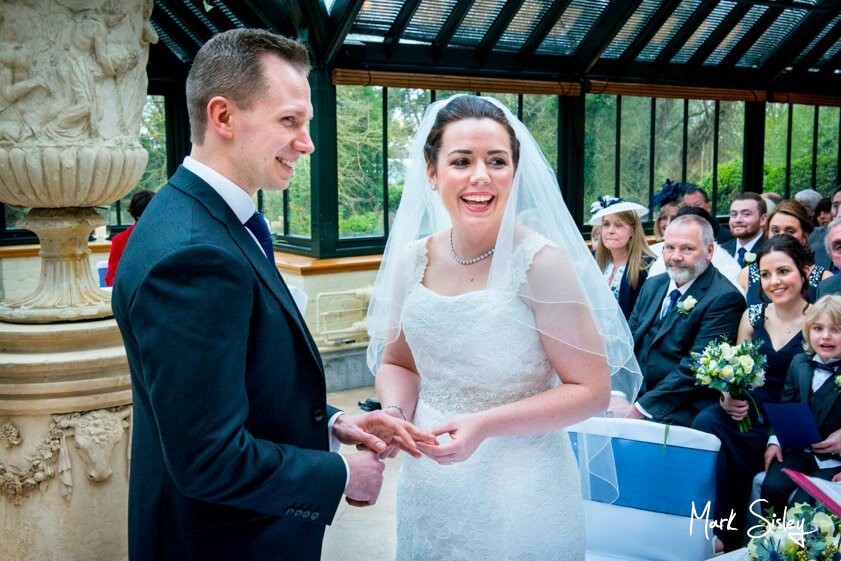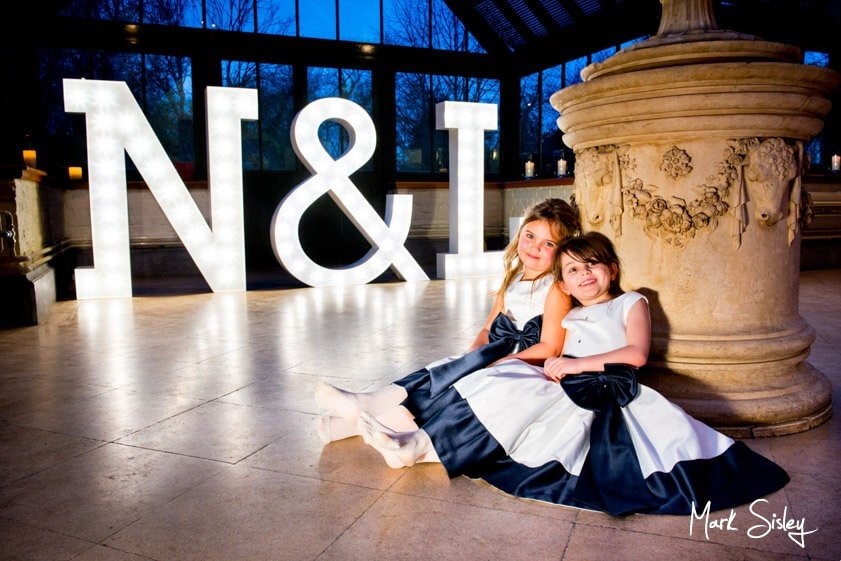 … We do not have the easiest of families to work with so thank you for dealing so calmly with the extended family dynamics and on-the-fly changes to the planned photos. With ever-changing weather and new photo requests on the day we can't quite believe how you were able to so easily come up with new photo concepts and adaptations so that not only did we not get wet at all while you were getting soaked, but everyone was able to get the photos they wanted from the day!  You showed far more patience than we did!
We remarked to Hollie, the wedding coordinator, that we have no idea where you get your constant energy from! The fact that you were shooting for the entire 8 hours is evident from the amazing range of photos you provided covering the whole time you were there. We are so pleased with the results with some real surprise shots where you were able to work with the kids without our supervision.
… Nick & Lisa, The Dairy, Waddesdon
Dear Mark,
Thank you so much for the fantastic pictures. we were very excited to sit down yesterday and revisit our special day, and can honestly say we were blown away with the detail that you captured.
From the first time we met you at the Dairy's Inspiration Day, we were impressed by your passion and enthusiasm, plus the great images obtained with your unique use of light.
After having the planning meeting with you in your studio several weeks before our special day, we were left without a doubt that you knew and understood the venue inside out – so much so that whilst indicating several of your previous images that we particularly liked, we felt comfortable enough to leave a lot of the settings to your choice on the day, based on your experience…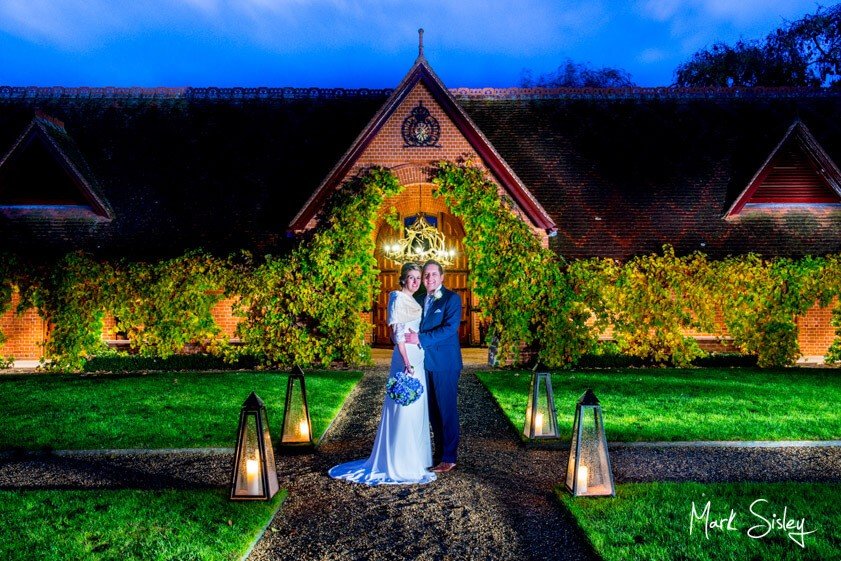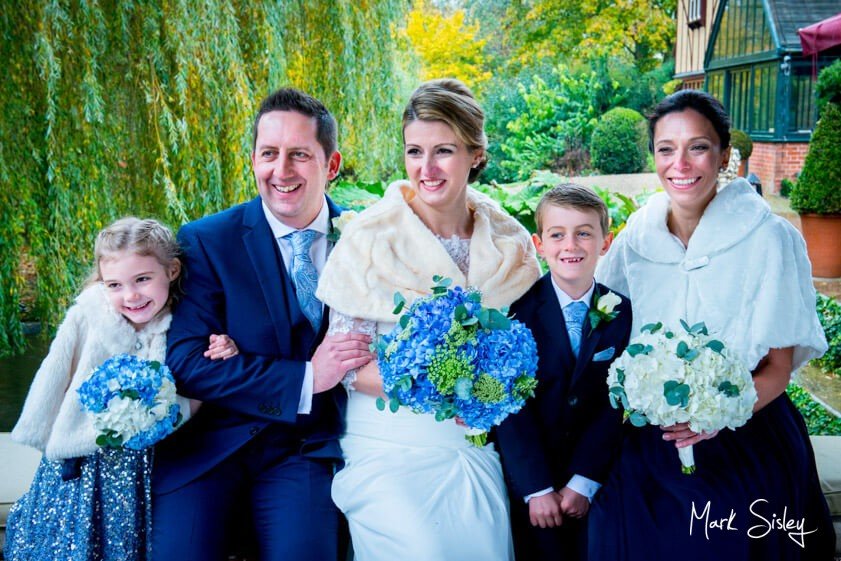 … Whilst November is obviously not the height of summer, you led us and adapted the arrangements throughout the day around the four seasons of weather that seemed to develop!
We had every faith in your ability as you guided us through the pre-thought-out backup options as the heavens opened, and we were impressed with your flexibility as you took advantage of breaks in the weather whenever possible for the beautiful autumn water shots.
Our only dilemma now is choosing which pictures to use to remember our magical day!
… Emma & Chris, The Dairy, Waddesdon
Dear Mark,
After 17 years and 2 children, my husband and I finally married on 9th September at St James Church, Fulmer and Cliveden House. The entire day was magical, something reflected in the wonderful photographs you took for us.
When I first saw your brochure and later on in speaking with you and going through your portfolio, I could see the passion you have for your work.  My husband and I have been overwhelmed by the beauty of the photographs, and both our guests and those friends who were unable to join us on our special day have had nothing but compliments for them…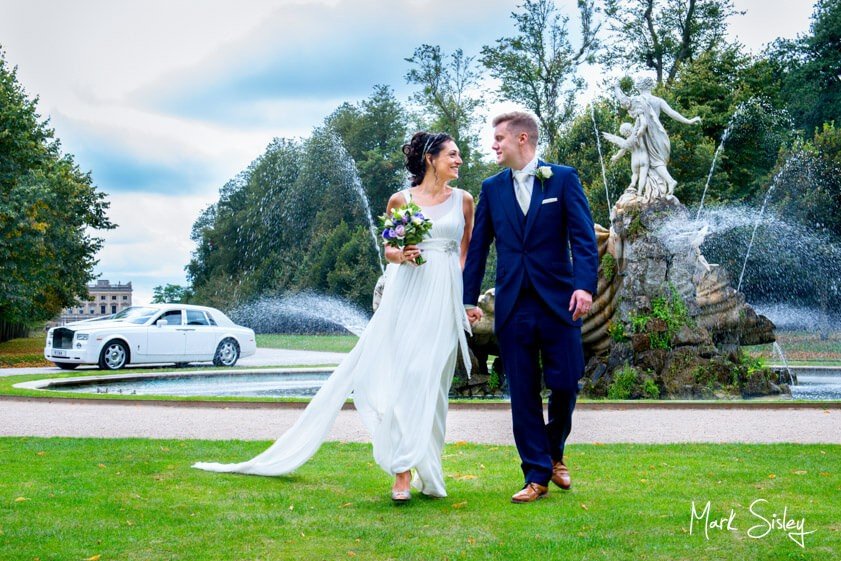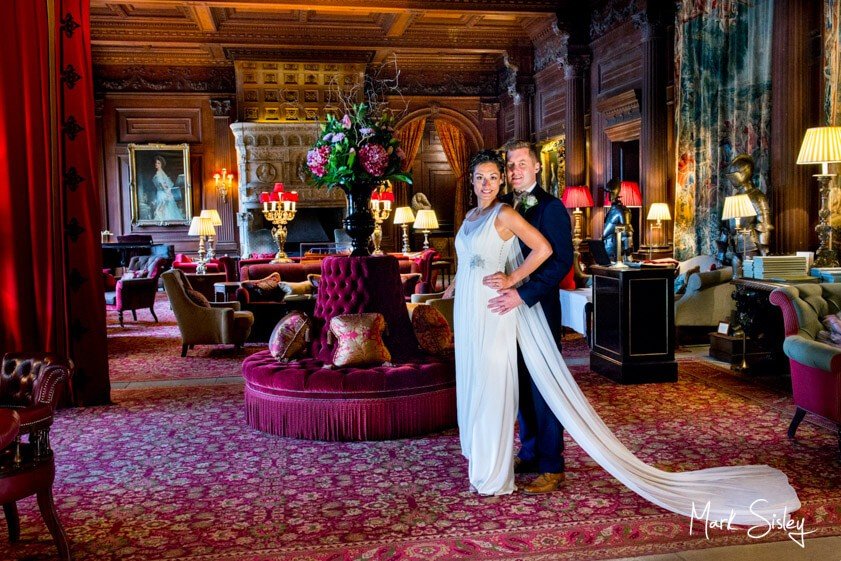 … Your attention to detail and the variety of backdrops the images include show the beautiful surrounds of our venues in all their splendour and have allowed our wedding party and us to relive our amazing day.
Thank you so much for lending us your talents; your professionalism and patience made the whole process so easy and in fact a real pleasure.  The final photographs are all that my husband and I hoped for and more. I only wish we could do it all again!
I would have absolutely no hesitation in recommending you to anyone looking for exceptional photography.
… Victoria & Stephen, Cliveden House
Dear Mark,
We cannot thank you enough for the beautiful way you captured our wedding.
From the moment we first saw your pictures we knew you were the only man for the job, and the trip to your studio confirmed that immediately.
Your experience, advice and exceptional eye for detail truly captured every aspect of our wonderful wedding day and has resulted in pictures so perfect that we are struggling to choose the best ones as we simply want them all! …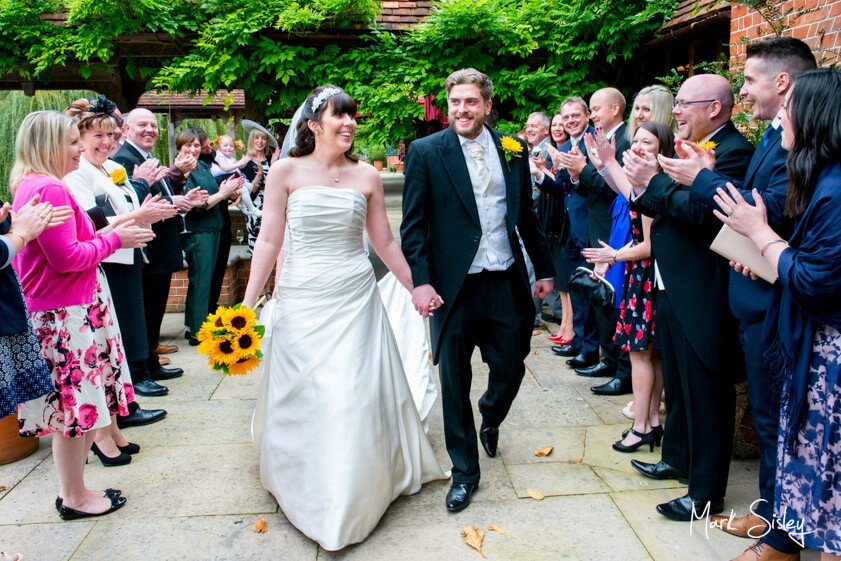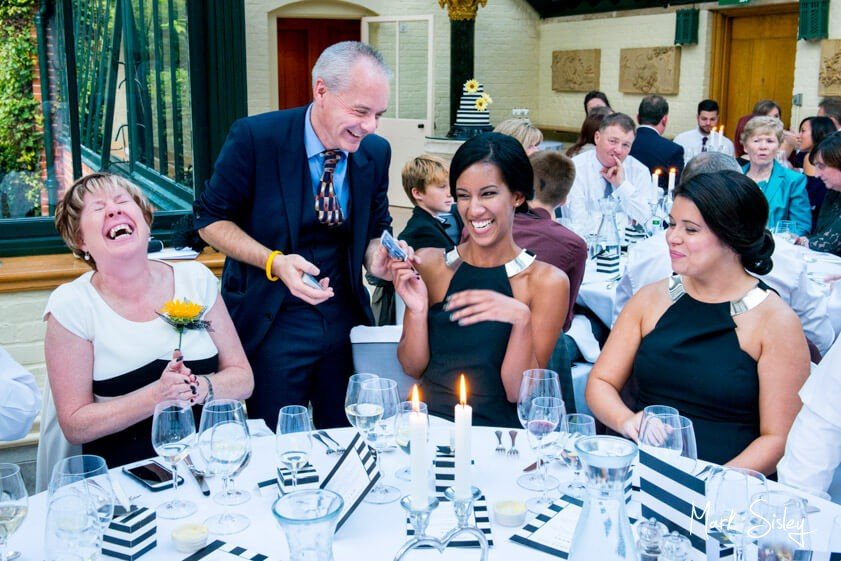 … From start to finish you made us feel relaxed and captured some beautiful parts of the day even when we had no idea you were there taking pictures.
All of our guests commented on how great you were and how much pride you clearly take in your work, and that is reflected beautifully by the impressive backdrops and lighting perfection that shine through in our pictures. We cannot recommend you enough and we just wish we could do it all over again.
... Gemma & Greg, The Dairy, Waddesdon
Dear Mark,
We initially met you through one of your clients who was representing you at the Waddesdon Wedding Fair.
Rather than risking a hard sell from the various photographers at the show, we looked through the plethora of sample albums on show, and your photography really spoke for itself. As soon as we saw the quality of your photos, we knew we wanted to work with you for our wedding.
One of the best decisions we made.
During our pre-wedding meeting, you made us feel so comfortable and at ease.  You took the time to listen to our concerns and make notes for the day…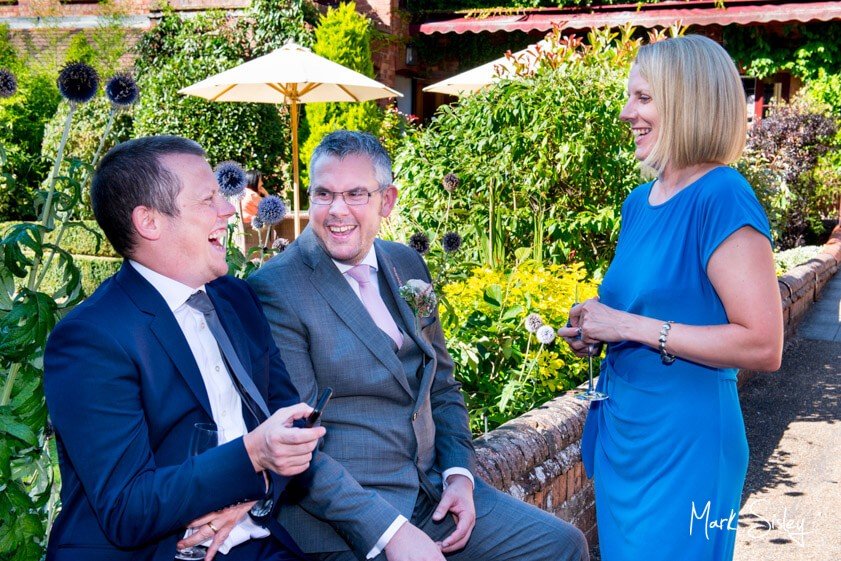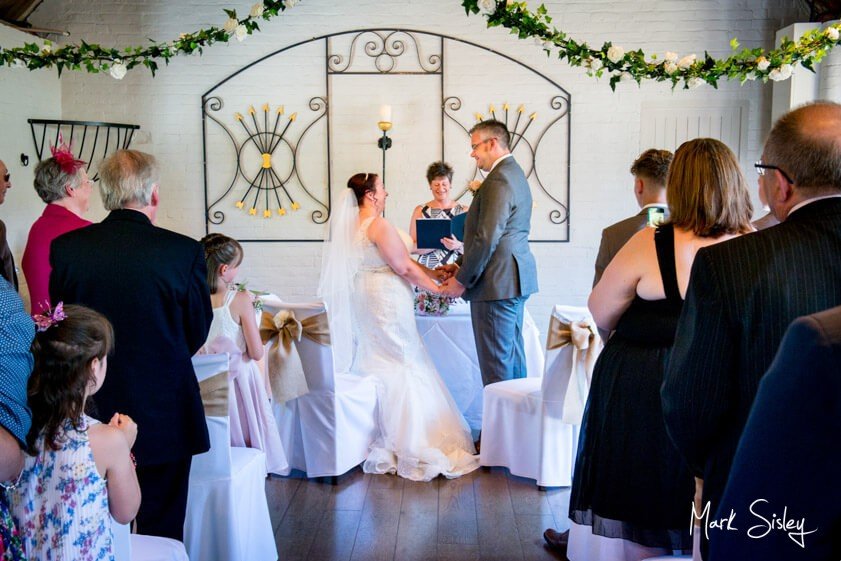 …  On the day itself you were a source of calm and advice about setting up the shots for other people to take, then focusing on us afterward.  We felt this approach allowed our guests to get great shots in line with our own.
You have managed to beautifully capture the fun and emotion of the day, including some moments we wouldn't have noticed or remembered otherwise. You only get one chance at capturing your wedding day, and we would thoroughly recommend you to other couples.
As we look through our photos, we are reminded what a special day it truly was, expertly captured.  For that we are forever grateful.
... Gina & John, The Five Arrows
Dear Mark,
I could not have chosen better!
The venue was booked, wedding dress sorted and now the other bits. I asked Georgie what I could do and she said we need a photographer.
I was impressed with the way you presented yourself, I found you through Google. I did not know at the time how much of an impact this decision could have, the importance of capturing the perfect day professionally was distorted by the thought that I needed to find someone who could take some pictures.
Thankfully I chose the best, but I could be laying low now if my initial instincts had been misguided rather than basking in the glory. To be honest I feel a bit smug that I found you and the resulting 'perfect memories'…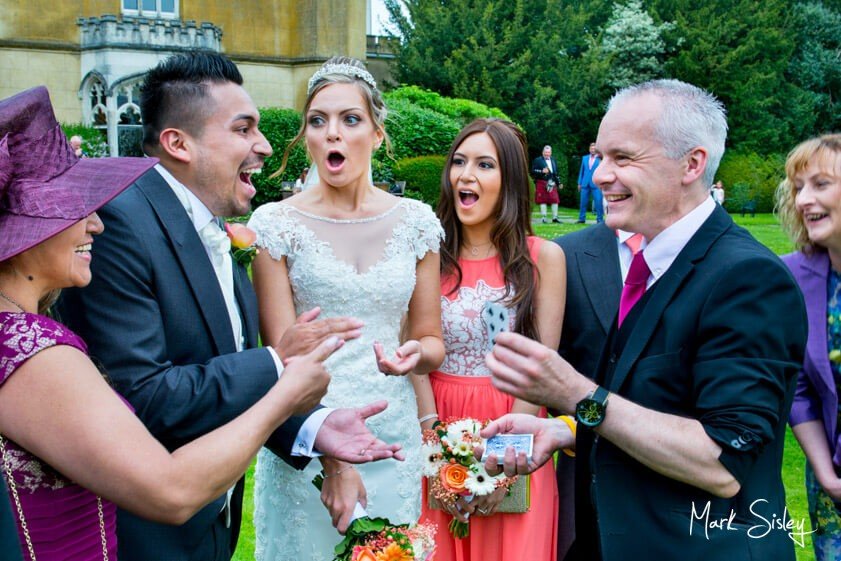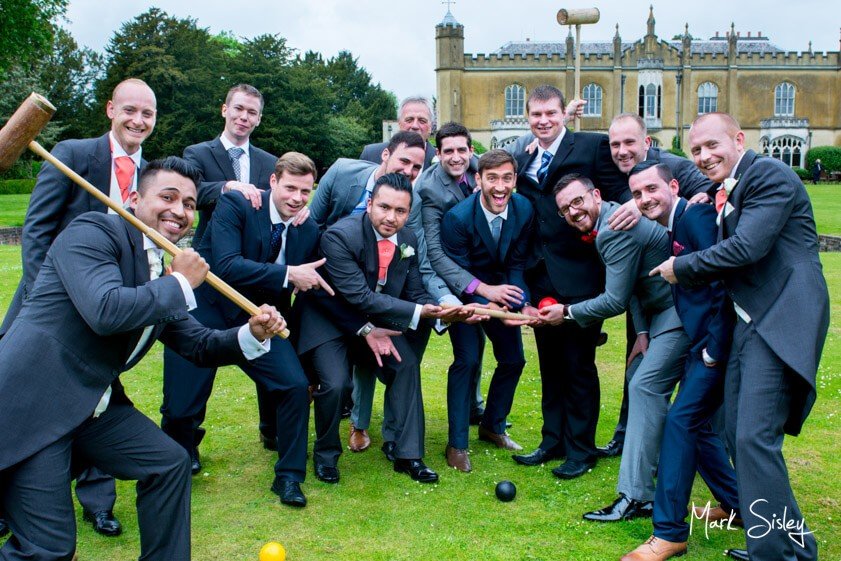 …Couples should not think twice about whether to commission you to capture any special occasion, you are up there with the top value decisions that I have made in my life.
The pride I had walking Georgie down the aisle to meet Ricardo is a once in a lifetime privilege and having a friendly yet totally professional person in charge of capturing the moment was very special.
I would highly recommend you to anyone considering who to trust in making this 'bigger than you think' decision having experienced your results.
Thank you so much for making the perfect day last with a lifetime of wonderful reminders.
… Shaun, father of the bride, Missenden Abbey