Holiday Home & Hotel Interiors Photography In Sunny France
Not long ago I received a commission to take commercial photographs, they were for marketing purposes at one of the most stunning places I've ever worked. The location was Chateau Brametourte in the Tarn, south-west France. Historical buildings are a passion for me, so to get this commission was absolute heaven! My usual jobs includes photographing lots of office and shop interiors, and this was a welcome change of scenery. Most of my holiday homes photography is in the UK, so this was quite the adventure.
It always amazes me how fast we can travel to far away places, Europe really is so close by for all of us in the UK! After an early morning flight, a lovely brunch on the sun drenched terrace was on the cards before the photo-shoot. Three hours later, the shoot was complete, and we had about 40-50 stunning images in the bag!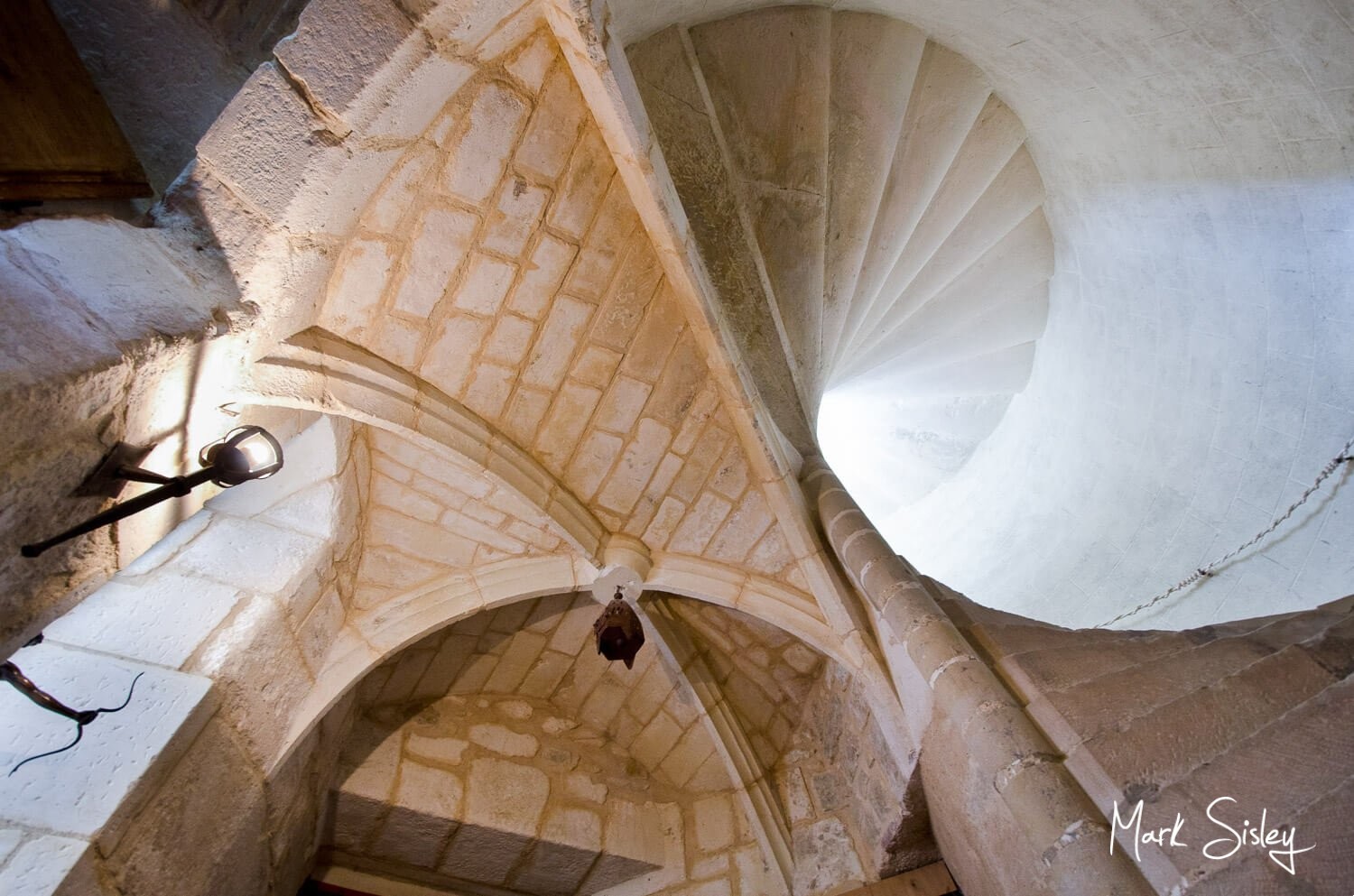 Chateau Brametourte Interiors – Holiday Homes Photography By UK Based Photographer
The chateau has high ceilings, turrets, towers, stone spiral staircases, arrow-slit windows, gothic arches, escape tunnels and of course a resident ghost!
The pictures were to be used for their marketing purposes, my job was easy compared to how many hours were spent restoring this majestic building.
Having renovated several very old houses in England over the years, though nothing on this scale. It was so fascinating to work in such a stunningly restored chateau. The views from its lofty hilltop position were out of this world, a real treat for the eyes! And no doubt a return visit is on the cards as a fully paid up guest to visit this lovely bed and breakfast chateau.
Left frozen in time following the 16th century religious wars, it has been sensitively restored. They used traditional and sustainable methods, the exceptional workmanship is truly superb. Each room is furnished with elegant antiques and luxurious fabrics. The fine silks, satins and tapestries have been used throughout the property. Encompassing the chateau is 25 hectares of private woods, gardens and meadows. The medieval hilltop village of Lautrec is just 5 minutes away.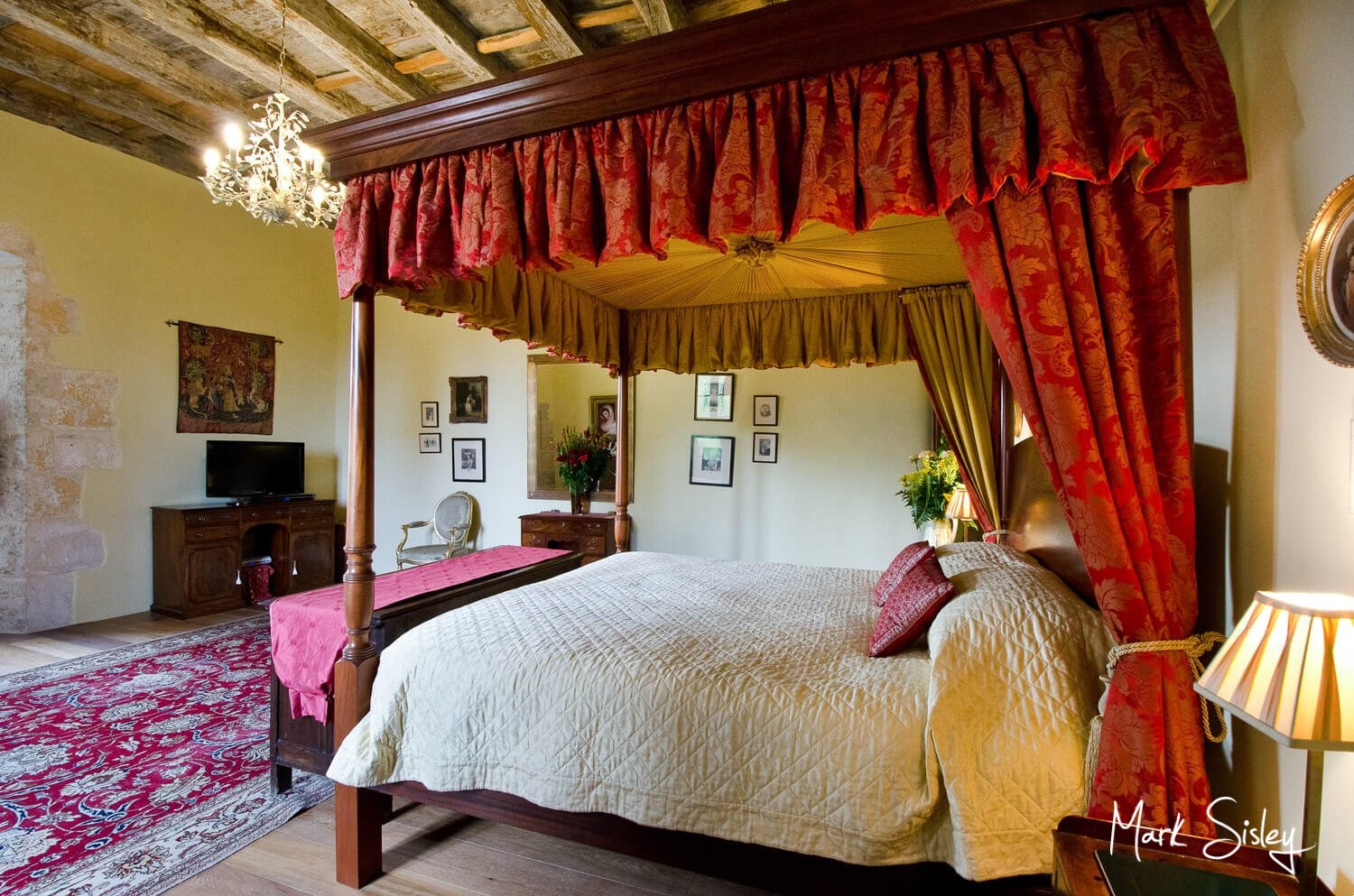 Brief History Of The Chateau
The 11th century chateau, medieval home of the Viscounts of Lautrec, has a bloody history stretching back 900 years. This 'batiment' was developed over five centuries until it became a fortified castle. It was completed with grand gothic and renaissance fireplaces, and a central cobbled courtyard with gothic arches and four look-out towers.
The fort was surrounded by a deep dry moat and underneath, its substantial cellars contained food and wine storage areas. The dungeons as well as an entrance to an underground escape tunnel  are still evident, they come out in a neighbouring chateau in the next valley. Thus, during the turbulent medieval centuries, the occupants of Château Brametourte were able to defend themselves within the walls for many months. They were confident of their survival, the secret escape route was always there if required. Such a strong hold was vital during the turbulent medieval ages of Cathar martyrdom. Land seizures by Knights of the Templar and feudal battles between local war lords.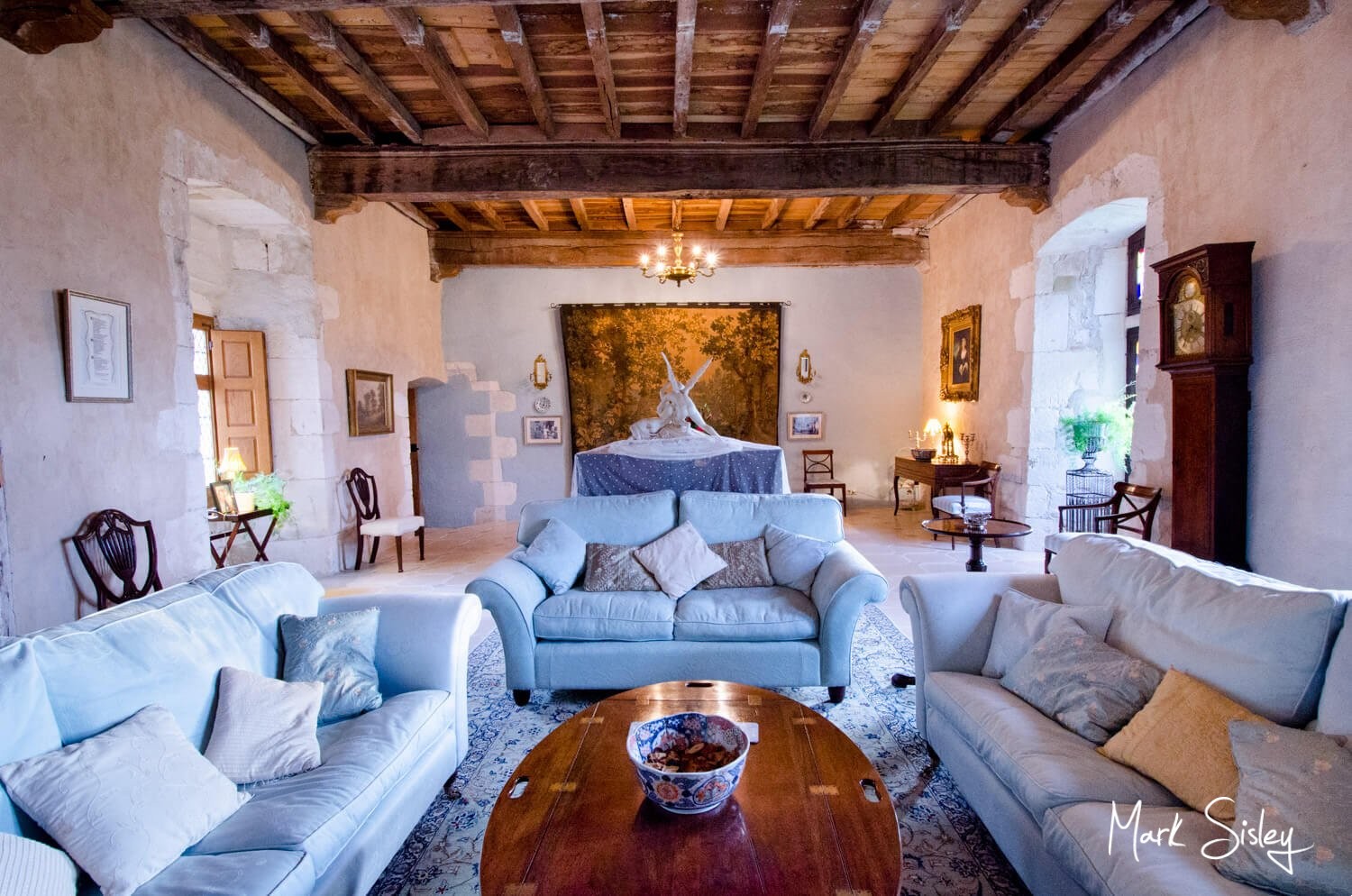 The Chateau Today
The castle enjoys a much more peaceful existence these days. Alison and Paul, the English owners, now host wedding receptions and offer truly luxurious bed and breakfast accommodation. For lovers of olde world charm, great hospitality, and fabulous scenery, this could be for you. This magical chateau is also a perfect option for your wedding day or a romantic weekend away!
Do search on Channel Four or Youtube for Chateau Brametourte. You'll see that the chateau was recently featured on Dick and Angel's 'Escape To The Chateau'  TV series.
Should you be looking for some professional photographs of your French or UK holiday homes, do drop me message.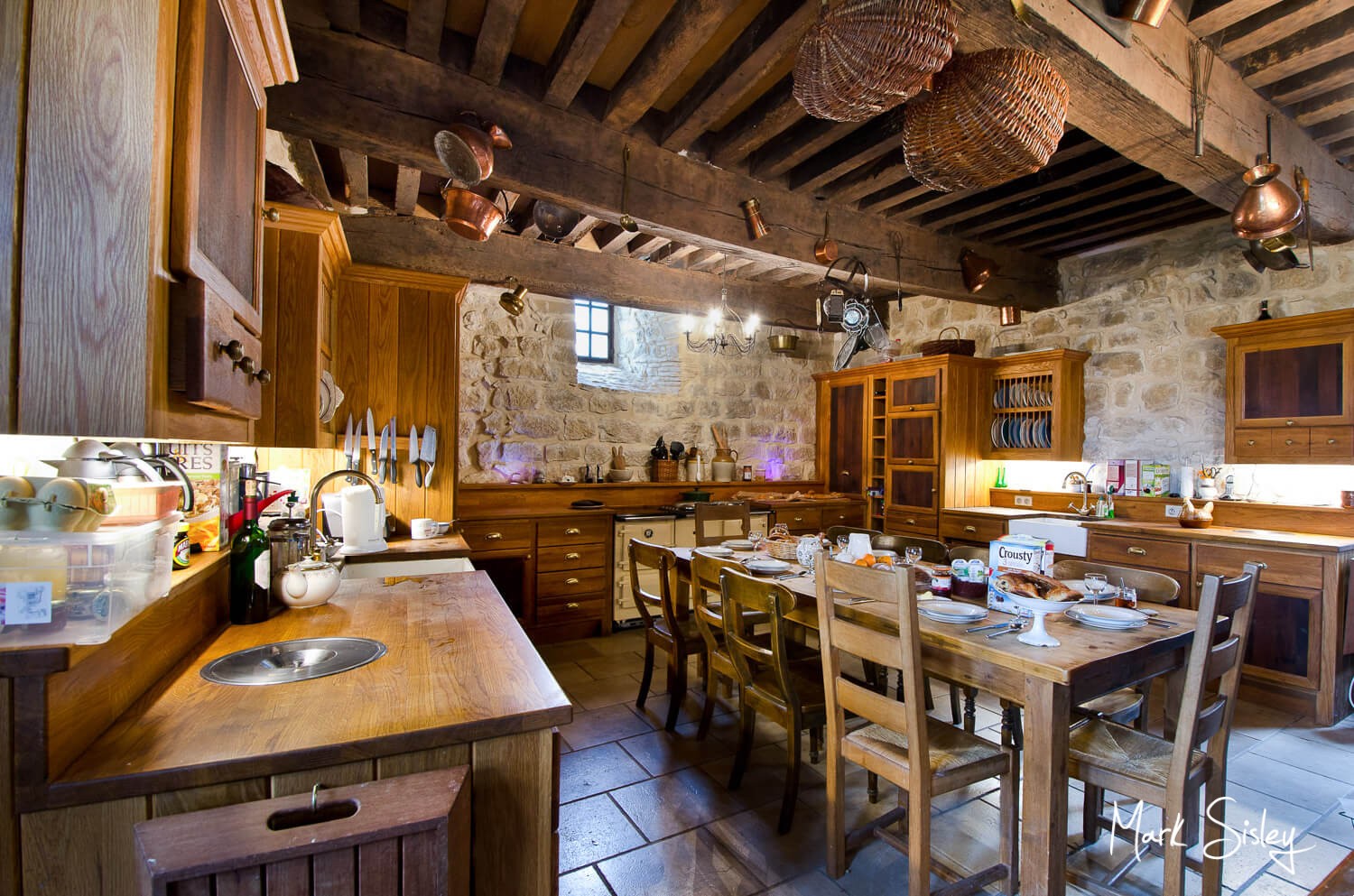 Kind Words
Dear Mark,
Well the photographs are awe inspiring – you really are a terrific artist!  Trying to figure out how to take a picture effectively has been our challenge, but you just knew where to put the flowers and chairs to make the perfect composition.  And we love the close ups too – like Canova's statue of Cupid and Psyche – the photographs enhance the piece of art massively! 
Your camera can also get so much more in, and whatever you're doing with the colours and crispness is phenomenal.  We particularly love the one looking down the staircase showing colours of blue, grey, pink and yellow that you could never normally see with the eye. When we can we want to do a painting of that photo!
You also did an amazing job of on this blog – a much better historical overview than we wrote. So you have the abilities of a journalist too!  We have put the blog on Facebook, and lots have people have already shared it, so its going viral! 
We have already had a wedding request for next year, it's from an English couple so maybe we can get you over again to do a wedding. That would be so brilliant.
Many thanks for these masterpieces and hope to see you again soon.
Alison & Paul