Researching Photographers Is The Key To Success
Selecting a photographer for your wedding day is not as straight forward as you may think. In this revealing article I'll try my best to unravel the truth behind all the many misleading glitzy photography websites you'll find online. The reality is a world away from what most couples expect when they are researching potential wedding photographers. 
Photography is so unlike the work of all of your other wedding suppliers.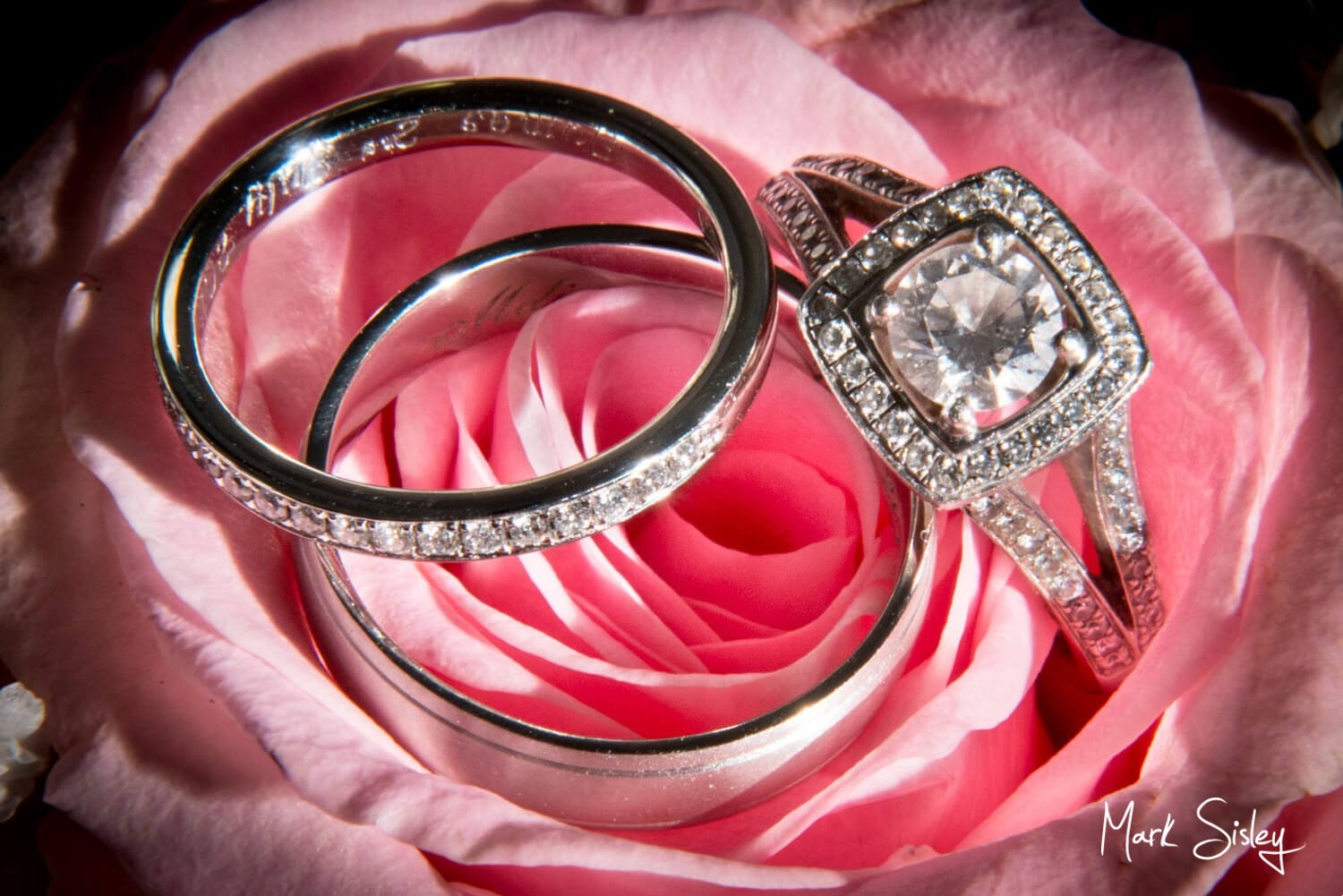 The Harsh Truth About Wedding Photographers
Your pictures aren't something you can hear, smell, touch, taste or even see until after the day. You can't really be certain of what you're likely to get until the day itself and afterwards when you see your pictures.
Careful research of photographers' skills, artistic approach and personality are vitally important. You need to have complete faith and trust in the photographer. You'll be seeing a lot of them on your special day, and they'll be responsible for creating the images that will keep your memories alive for the rest of your lives.

My Industry Is Totally Unregulated
It is estimated that about 75% of the wedding photographers marketing their services in the UK are actually weekend amateur hobbyists.
My industry is totally unregulated. Many couples never think about the consequences of unknowingly commissioning someone to photograph their wedding who might not actually be qualified or insured. Most assume that the photographers they find online or have met at wedding shows are experienced professionals.
This is sadly not the case; to become a wedding photographer, there are no exams to pass, no need to spend years training, they can work from home, and there's no need to give up their full time job to commit to photography.  Once you have a half decent camera, a computer, an off the shelf website or Instagram page, and a mobile phone to get started, you're ready to open for business. It is one of the few businesses where the startup costs can be as low as a few hundred pounds, but when it's done properly the investment can run into tens of thousands of pounds. Yet professionally trained photographers are advertising side by side with the amateurs online and at wedding fairs, yet with a hugely differing service & results!

 Professional Trade Association Membership & Multi Award Winning Images
Ideally all photographers would only be allowed to operate if they meet a certain minimum standard, but this is not the case. We do have professional trade associations, but they are all self governed with very relaxed governance. The standards of the trade association members vary dramatically, and both part-timers and professionals can become members. The qualification entry levels are very relaxed, and ultimately none of the associations can guarantee the quality of their members. So membership, or qualifications from one of our trade associations is not the most accurate measure of a photographer's ability.
Every other UK amateur & professional claims to be a multi award winning photographer, with thousands of awards given out across the UK every year from so many companies in the industry. In fact, at any one time there are about 50 photographers claiming to be the UK wedding photographer of the year! These awards should really be taken with a pinch of salt – the sheer number of awards given out has become a little farcical of late. 
Confused – I Thought So! 
In recent times there has been an increased demand for second shooters at weddings. It's very rare for photographers to pay the going rate for an experienced professional second shooter, instead most photographers are using their partner, wife, friend or teenage son as their second shooter.
This is giving the impression that a second shooter will only set you back another £100-£200 or so. I've rarely seen decent results from these second shooters,  so it's unlikely that you're signing up for a bargain, this approach is seen as bad practice and damaging to the industry.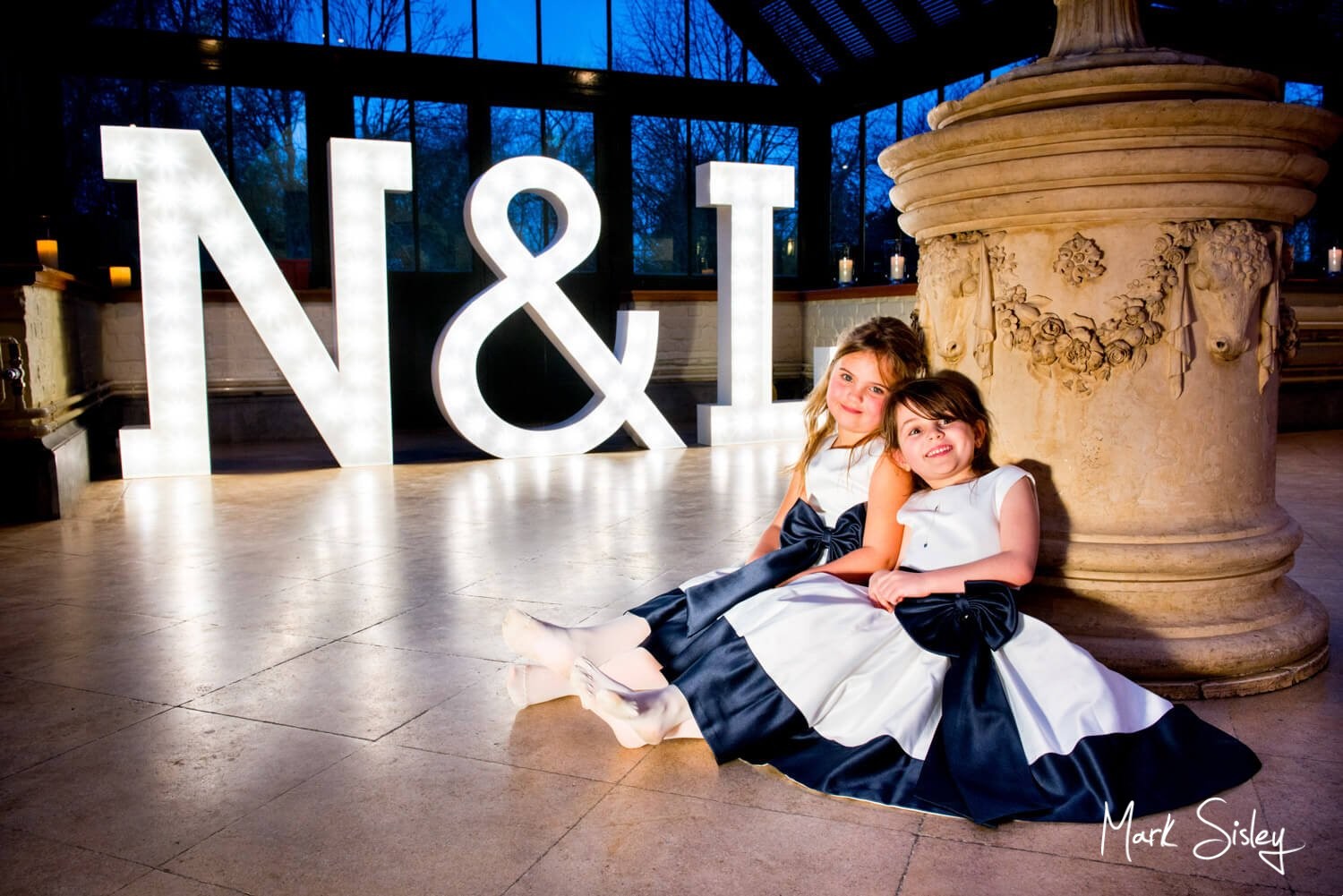 Why Are There So Many Wedding Photographers
A dramatic increase in the number of part-time amateur photographers has happened since the advent of digital cameras.   You could argue that the wedding photography industry has of late become 'Uber-fied', where cost is everything – but at what price! 
Like never before, instant view digital cameras allow inexperienced photographers the comfort of hitting the delete button until they're left with some reasonable images. The problem is that a wedding day doesn't work like that; there will be so many unrepeatable moments, and once a shot is missed, it's gone forever! 
For sure, owning a digital camera makes photography so much easier, but it doesn't turn you into a talented wedding photographer overnight – it only makes you the owner of a decent camera.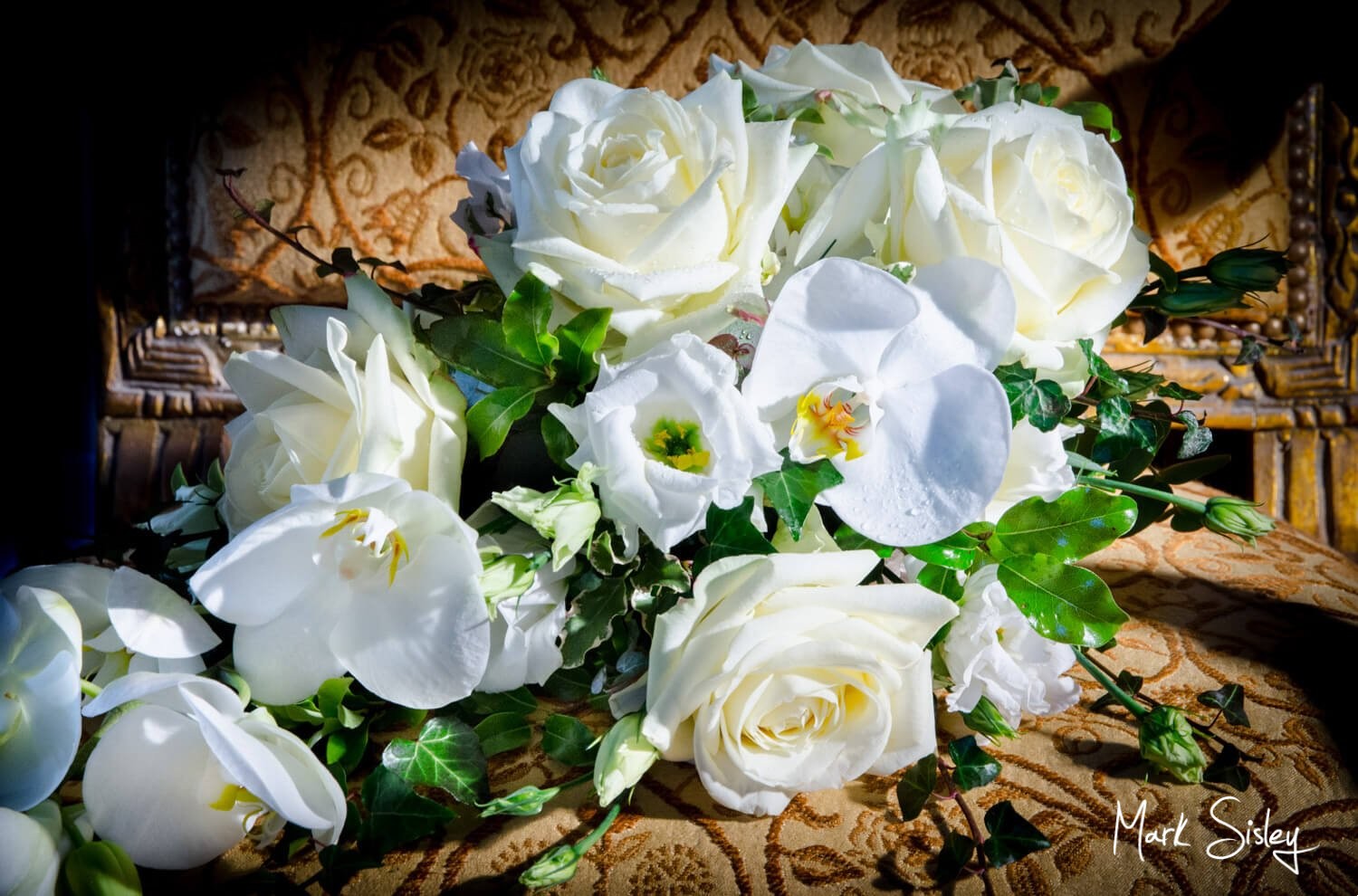 Professional Training
Professional training – both theoretical and practical – is without doubt the most critical progression time for most aspiring photographers, this could be in the form of several years of full time study, an apprenticeship or working as an assistant in the industry. And even with this extensive training, many never manage to full fulfil their dream of becoming a professional photographer. From my college days, out of 45 students, only three of us are actually full time photographers now.
To make it in this industry it's really tough, hence the reason why most of the photographers you're likely to meet are actually weekend hobbyists attending the occasional weddings whilst holding down a full time job elsewhere. Few of them will have done any training, or maybe at best they've attended a weekend course, or joined the local camera club.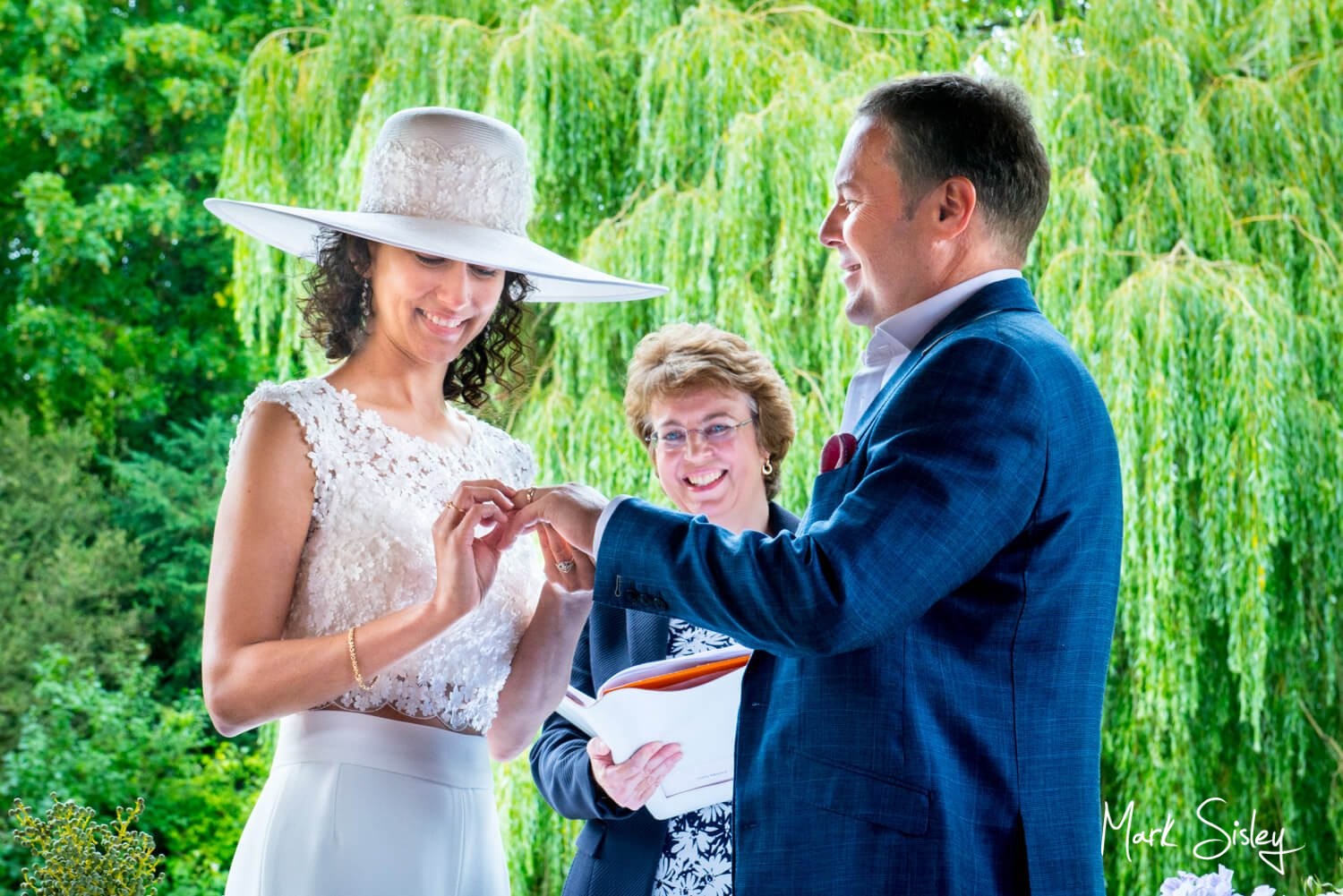 Can The Hobbyists Match The Professionals For Quality 
A hobbyist may tell you they can do everything the professionals do for a fraction of the price – if only this was the case! Sadly, too many hobbyist photographers either believe or are convinced by their family and friends that they should use their talents to earn money from their photography. Whatever happened to professional training!
I'm hoping this blog posting will point you in the right direction to select the most suitable photographer for you. Ultimately you can be the best judge of a photographers ability with a little know how.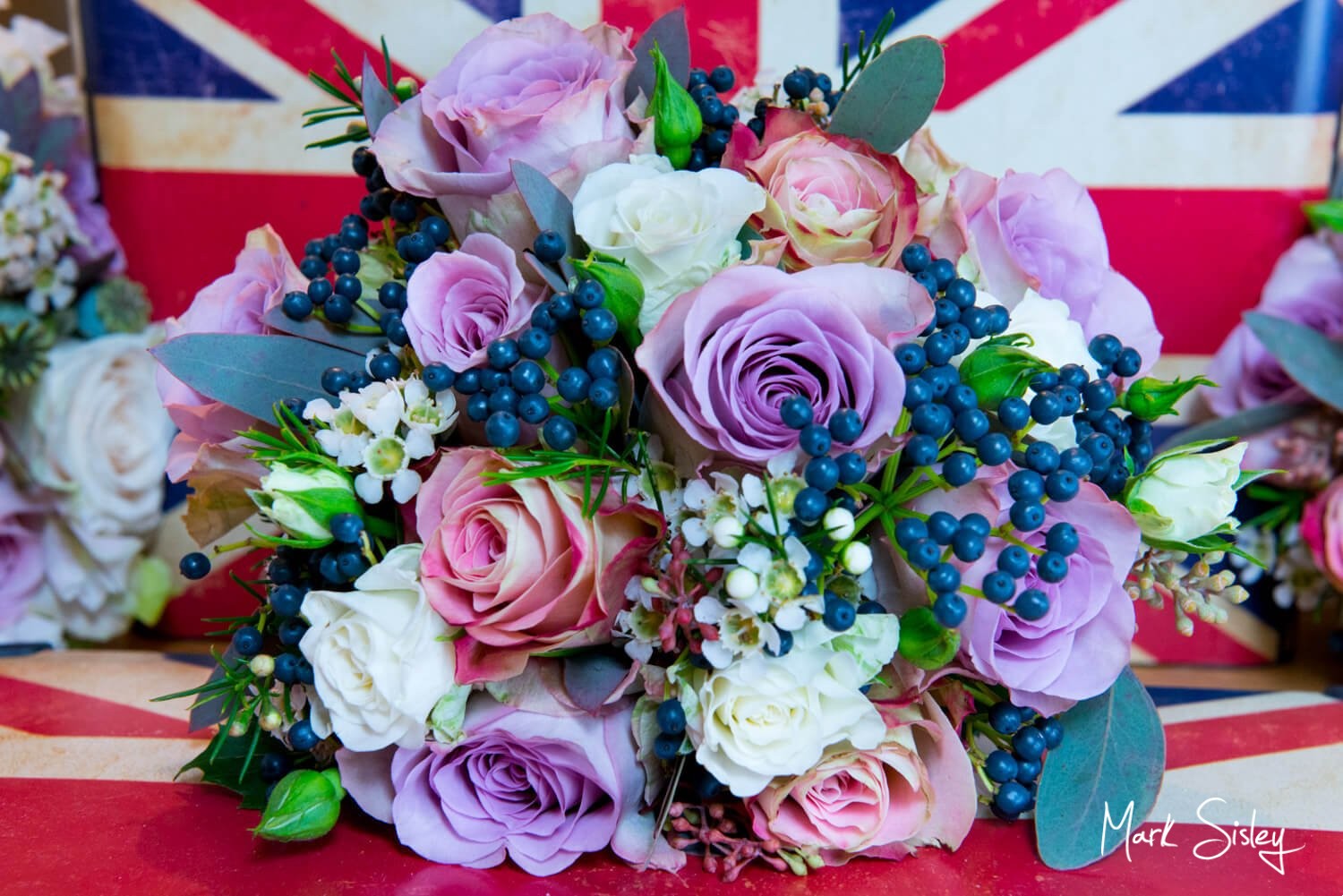 So Where Do We Start?
In the UK there are about 220,000 weddings per year, yet there are an estimated 50,000 wedding photographers marketing their services. Like most established professional photographers, I attend about 40-55 weddings per year. These statistics clearly demonstrate that there are a lot of photographers who are doing very few weddings.
With the vast numbers of weekend hobbyist photographers and student graduates advertising their services, it makes it more difficult than ever to know if you're booking a professional photographer. Every year so many new photographers websites appear on Google searches in the Chilterns area, and most of these will vanish within a year or two. So when you see a whole day 8 hour package rate of £200-£800, you're almost certainly looking at the work of a hobbyist or student graduate. Their packages are usually offered at near to or below cost price to part finance their hobby or to build their portfolio. You might strike gold with this approach; I've seen some fabulous pictures from the weekend shooters, and inevitably there are some rising stars amongst this group too, but taking a chance like this for your one-off special day can be a bit like throwing dice and hoping all the sixes come up on each throw!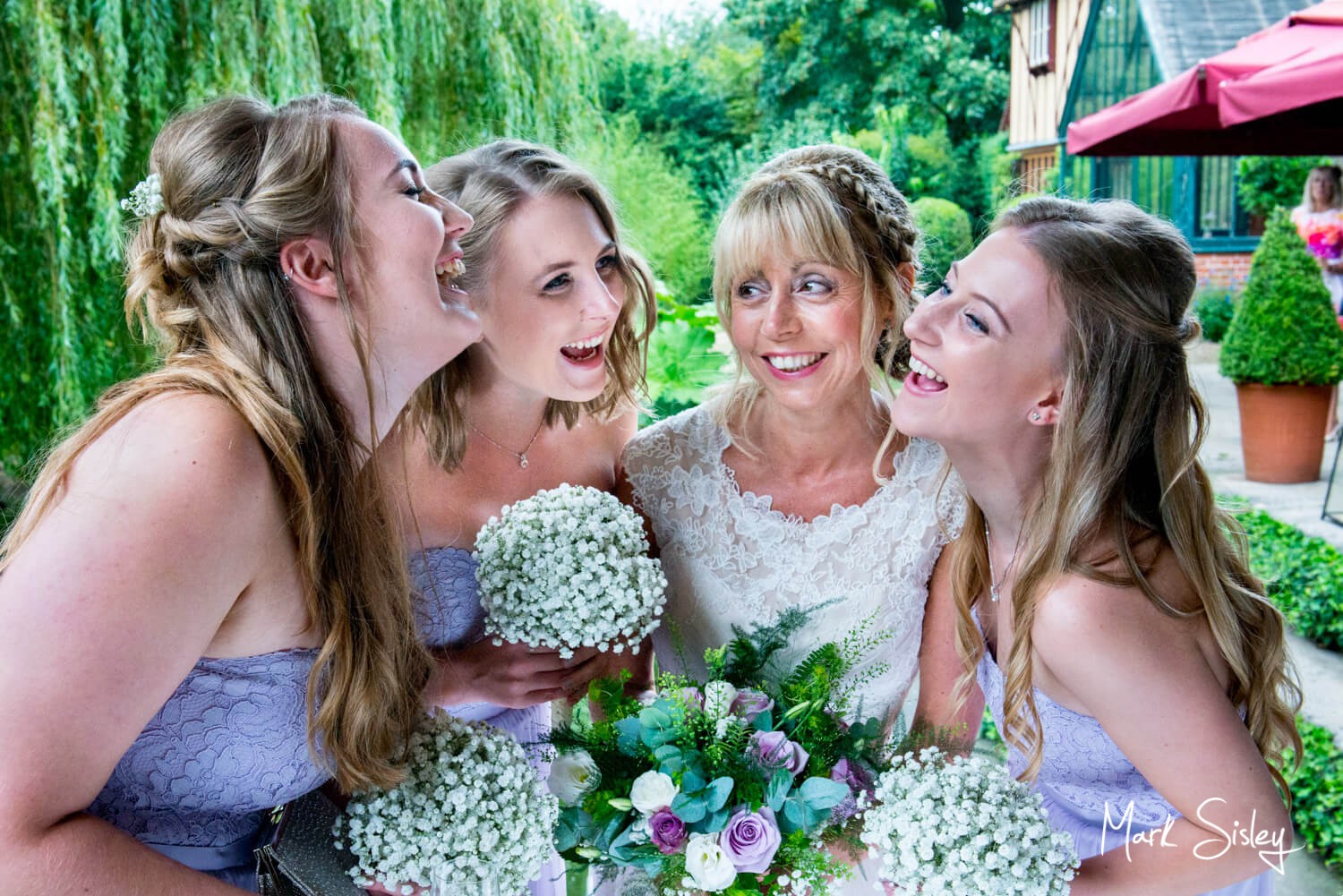 How Much Does Wedding Photography Cost?
According to a 2018 survey of 340 professional wedding photographers by UK wedding site YourPerfectWeddingPhotographer, the average all day rate for a professional photographer is £1,560.
Then there's all the aspiring photographers offering crazily low prices, right through to celebrity photographers charging eye-watering amounts of money!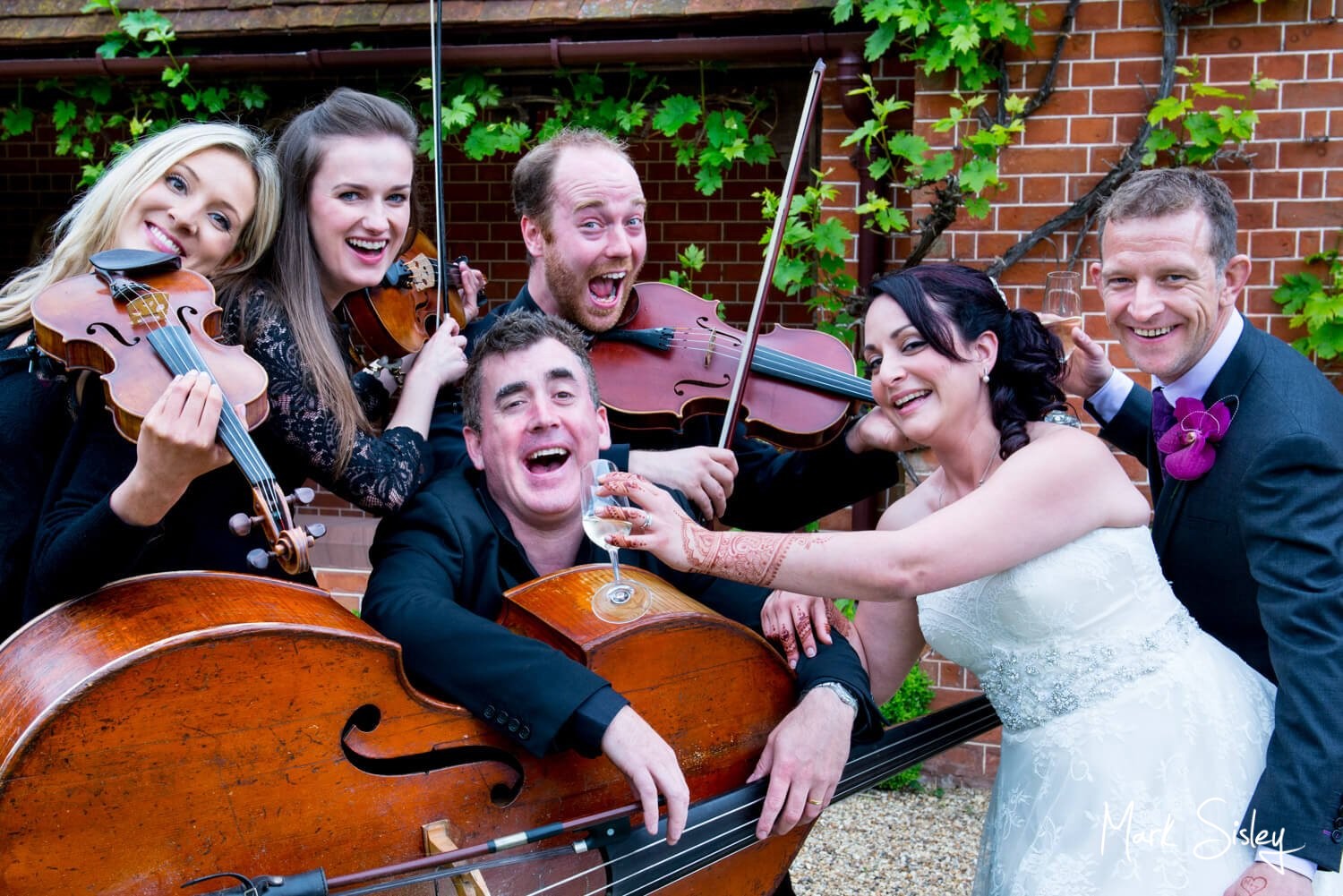 The Risk Of A Budget Photography Option
At many weddings I attend I hear comments from recently married couples who are upset with the quality of their wedding pictures, the process and the experience. Many hadn't realised that the photographer they'd booked was not a professional until it was too late.
The most confusing aspect was that they'd seen great pictures on their chosen photographer's professionally styled website. These off the shelf websites can look very convincing, especially once they've been populated with a small selection of lovely images! Capturing a few good images of your wedding shouldn't be a problem for anyone with a camera, the real test is whether can they do it consistently throughout the day no matter what the weather throws at them, week after week! 
I meet quite a few of these weekend enthusiasts. When I enquire as to their experience, it often consists of a two day training course, and sometimes they've covered a couple of family weddings. At least with a student graduate you've got more chance of getting someone who's more knowledgeable behind the camera, although neither option gives you the many years of professional photography experience that allows a pro to deal with unexpected weather conditions, changes in timing and creative requests.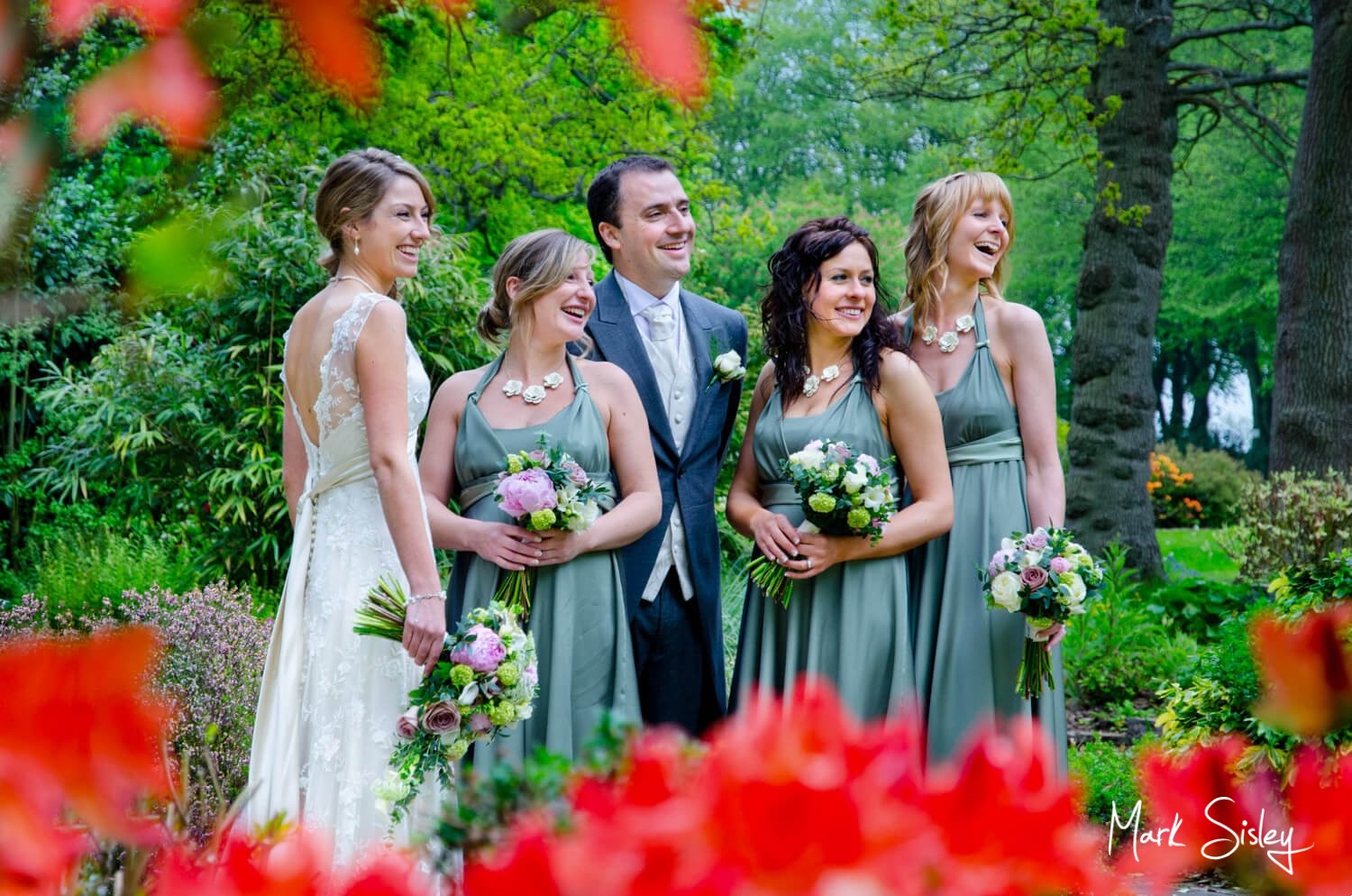 What To Expect From A Professional Photographer
When you book a talented pro you're paying for their years of training, experience, expertise and eye for detail, not to mention the costs of their latest professional camera and computer kit which becomes obsolete every few years! 
A professional photographer is also likely to have excellent people and organisational skills, honed over many years of weddings. They'll have the expertise to handle extreme lighting and weather conditions, they'll work fast, they'll be fully insured, and they'll ensure your images are captured and processed to an optimum standard. Overall you're dramatically increasing the likelihood that the whole experience will be enjoyable and unintrusive, and that you'll love your pictures for many years to come. 
Most people don't realise that pros spend 40-50 hours in total working on an all-day wedding booking. The quality processing and photoshopping we include in our prices is the most time consuming aspect of our work. It's highly unlikely that a budget priced weekend hobbyist photographer is going to provide this level of service, quality or expertise.
As professionals we don't compete on price with the vast number of weekend enthusiasts and graduate photographers, but I believe the two experiences and end results are worlds apart.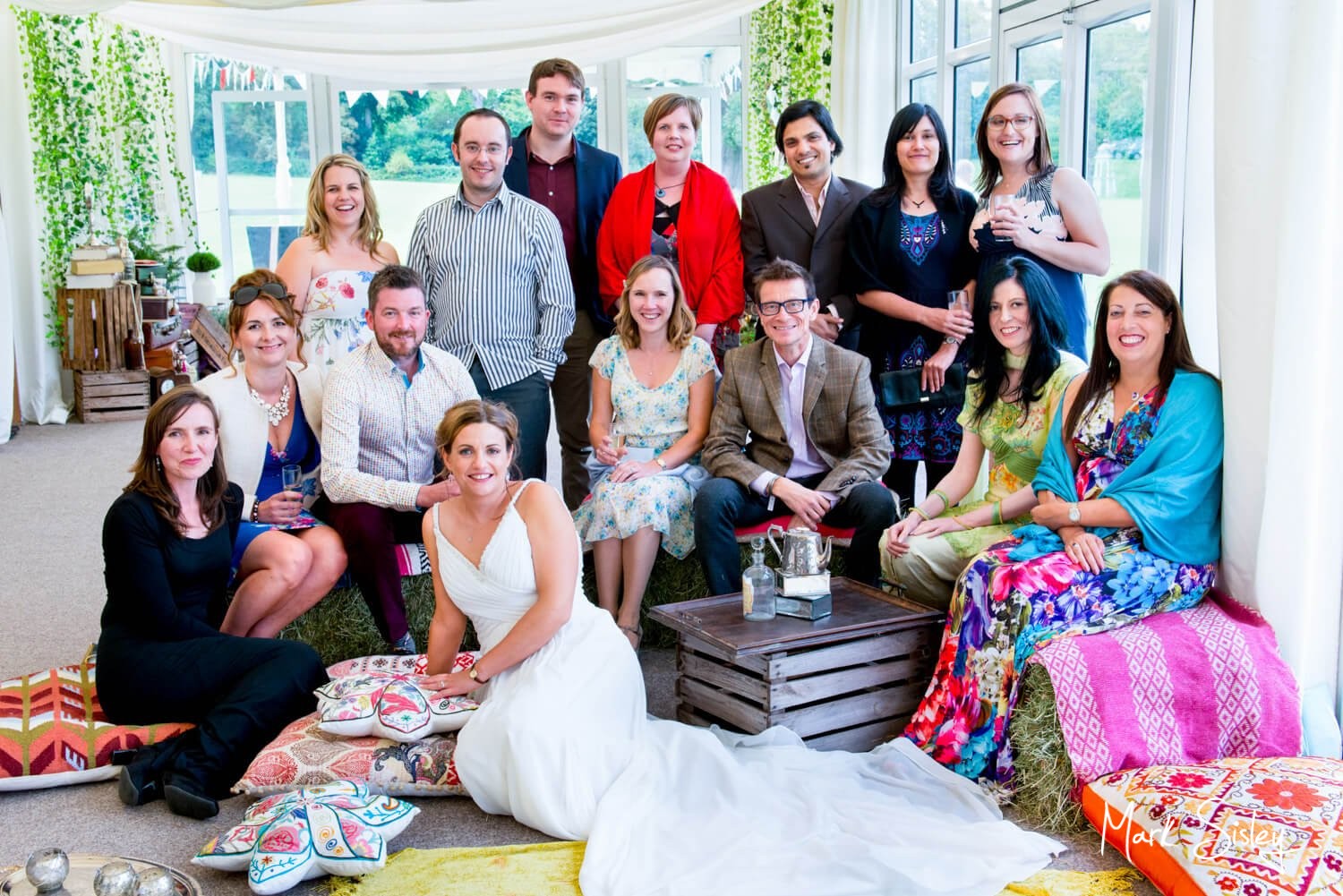 How Do We Know We're Booking A Professional Photographer?
Please do your research, read lots of online reviews, and meet potential photographers in person. Professional photographers will initially invite you to visit them at their studio/premises, do take them up on this offer so you can check out their professional setup. Proceed with great caution if anyone asks if they can do a Skype meeting or come to your home, or if they wish to meet you somewhere halfway, you can be sure you are about to encounter one of the many weekend part-timers. The part-timers usually have very few images on their website whilst they are pulling together their portfolios. 
Always ask to view complete sets of wedding pictures, ideally you'll have access to a few recent entire wedding galleries captured at your venue, or from another venue that is similar. Also, check to see which venues recommend them. Top pros will have a number of local venues that are happy to support them, which is the ultimate form of referral for any photographer.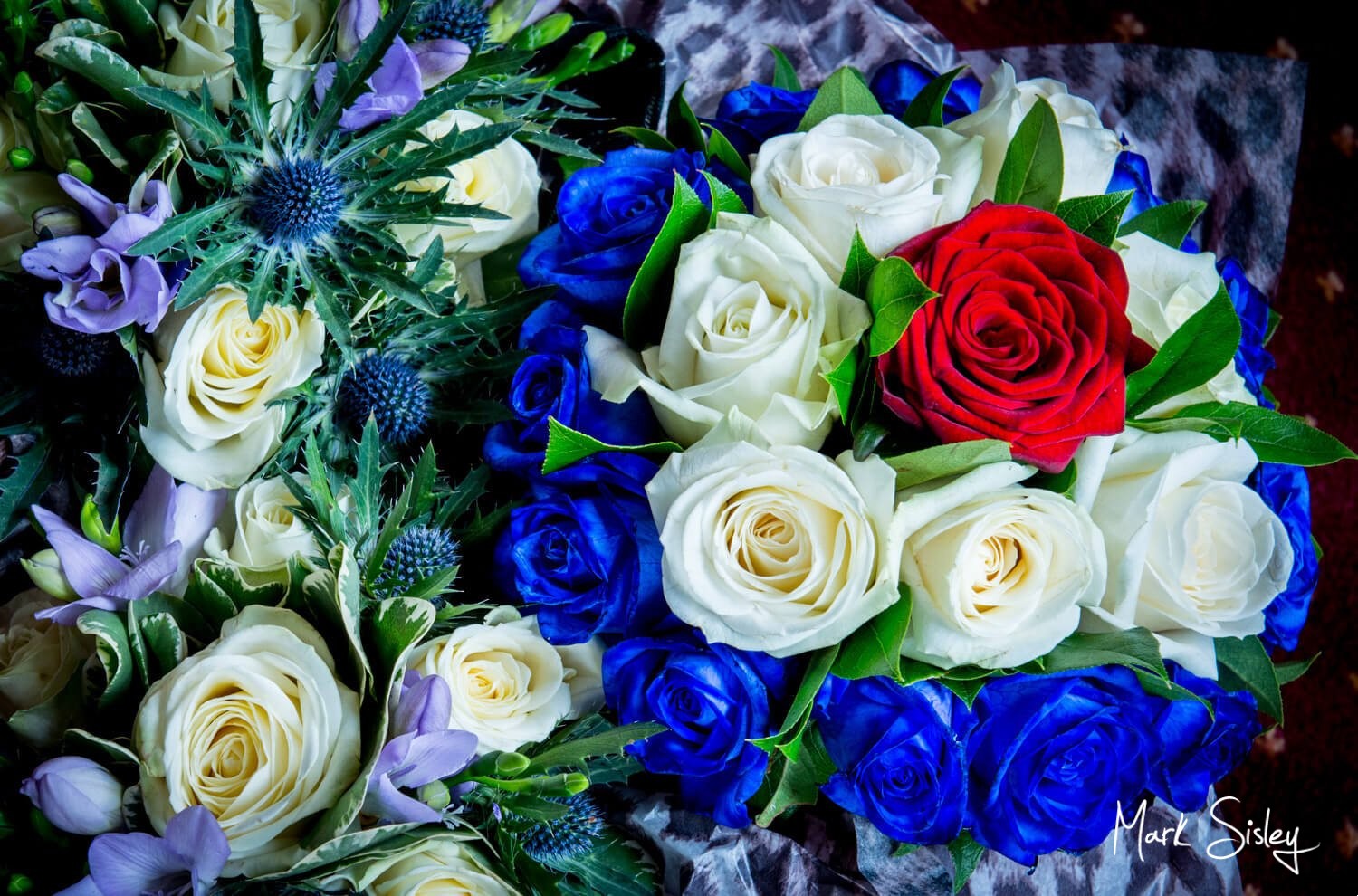 Wedding Venue Referrals 
The best professionals are likely to have lots of wedding venues recommending them, check their websites, this is the ultimate form of referral for photographers. Do also ask your wedding venue for their recommended suppliers list. They will only be recommending suppliers they've seen many times before, & who have a proven track record. 
The busier pro photographers are updating their websites all the time, and you'll see many hundreds of images from different wedding venues on their websites, & regular blog postings. As a general guide, the busier professionals are likely to dominate the top of the organic searches online. Do be wary of the advertised listings at the start of each search page, as anyone can pay to be at the top of these pages – it seems to be where the quieter photographers advertise who are not at the top of the organic listings.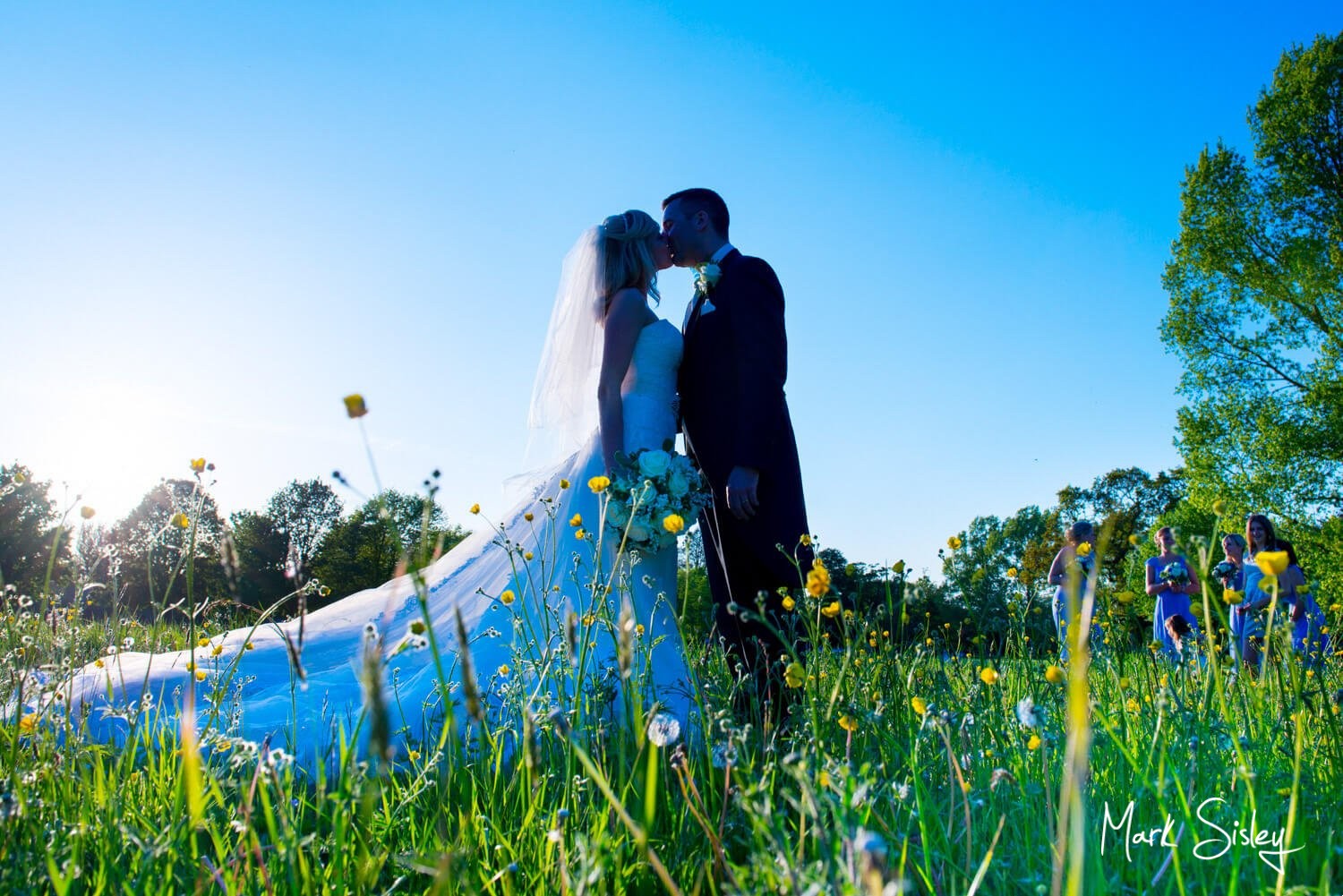 Choose Someone Who Has A Passion For Their Work
Read the various photographers website 'about' pages, and view their social media postings, you'll be amazed at how much of an insight you have into how passionate they are about their work. A busy professional photographer will also blog regularly, again these posts provide an ideal window to hear about their latest commissions. You'll soon know if this is just a job for them or a life long passion.
Reading their customer reviews will also give you a fabulous opportunity to hear their customers' thoughts. My many 5 star reviews are without doubt one of the biggest selling points for lots of newly engaged couples enquiring about my services.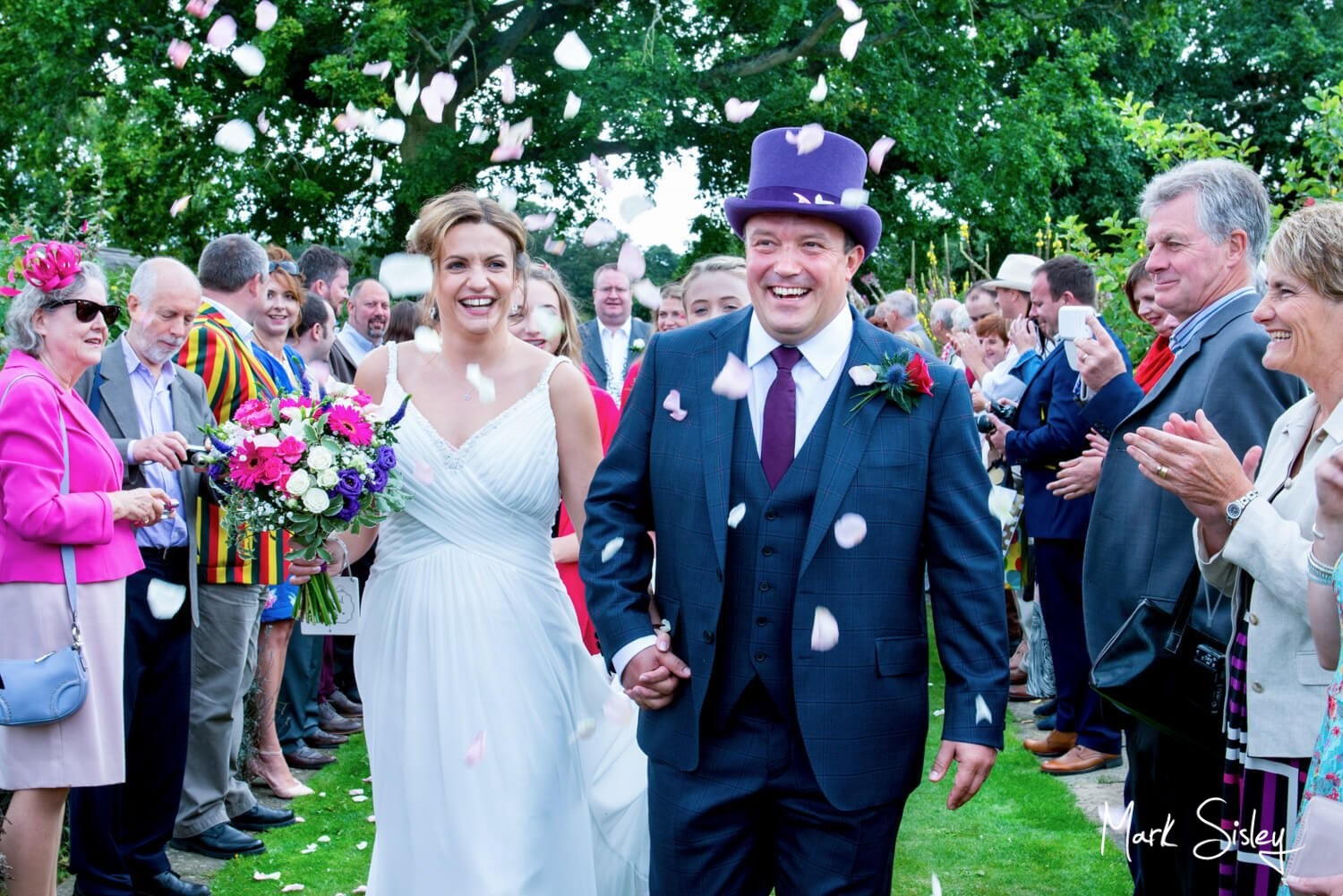 Choosing A Style Of Photography
You'll soon discover that no two photographers have exactly the same style. Spend time thinking about the kind of imagery you love, by following photographers blogs, Facebook or Instagram posts. Once you've decided which style of imagery inspires you the most, try to narrow in on what you both believe most authenticates the two of you best. 
You may like a more classic style, or maybe a reportage approach is your preference, or possibly a mixture of these styles. If you love colourful, sharp and contrasty imagery, perhaps a photographer with a flair for the dramatic is the right choice for you. Alternatively what's in vogue at the moment with many photographers is a more Instagram look, this produces quite a dreamy faded vintage look. 
Try to avoid anything that you think may be too "now", as your photographs could date pretty fast in the years ahead. Above all else, if there's a special style you adore, make sure you only consider photographers who specialise in it.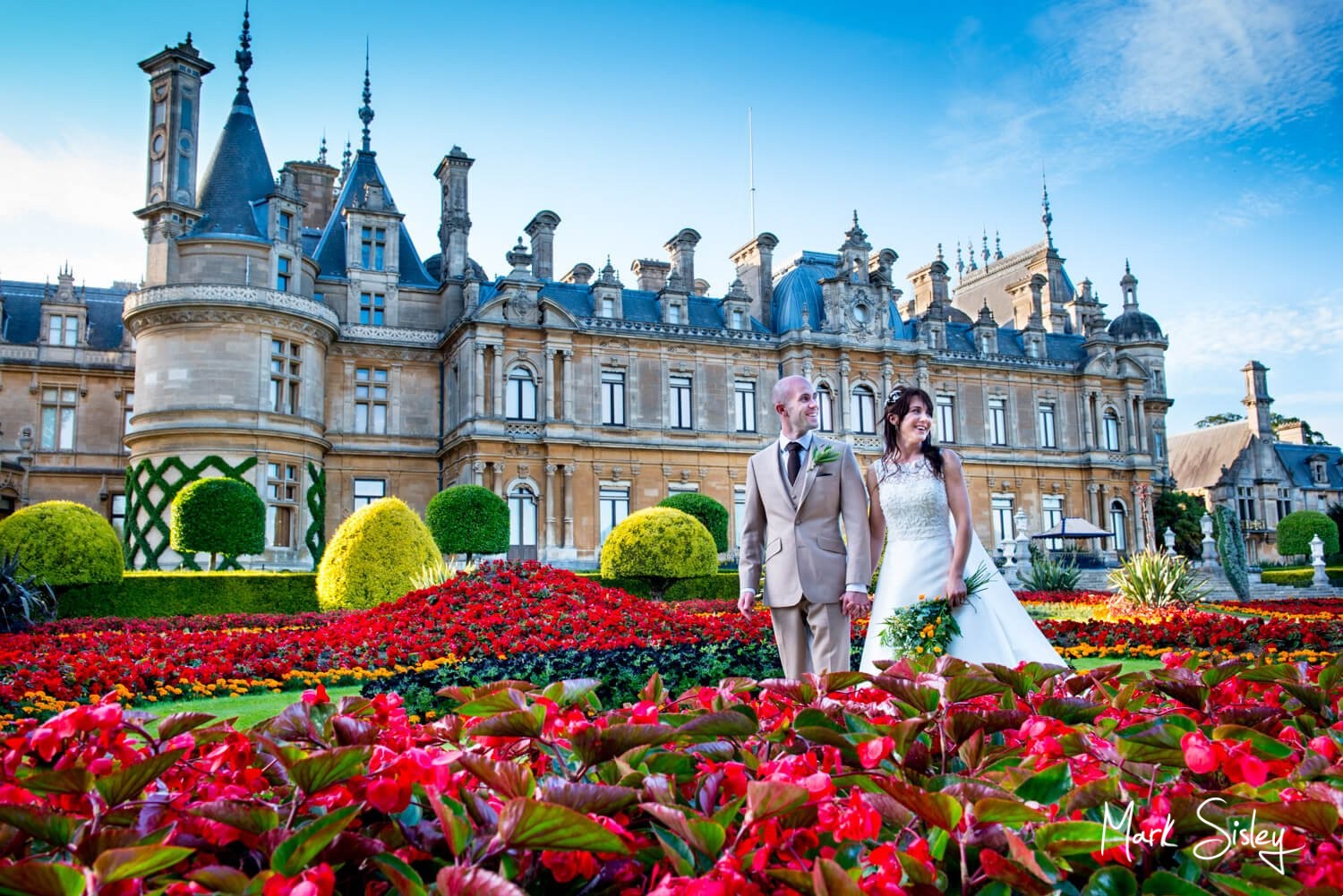 Salvage-The-Day Photography
Most years I'm asked to capture a few of what I call 'Salvage the Day' photo-shoots, in which the couple dress up once again with their immediate family and bridal party to re-stage their wedding pictures.
These are usually captured at my Manor House premises or back at their wedding venue. This is such a frustrating and expensive experience for the family, and with a little research and a realistic budget these situations can be avoided completely.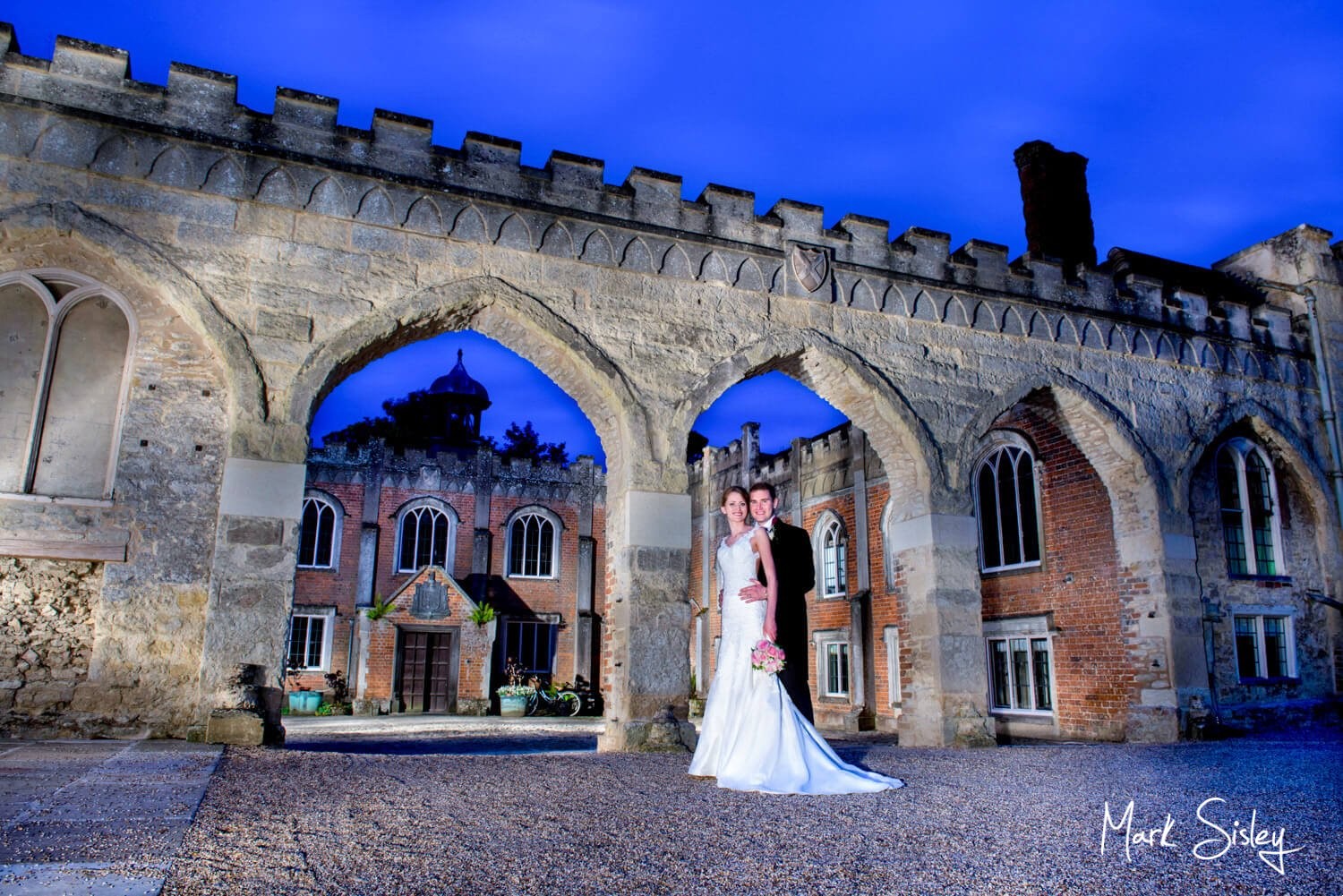 Booking A Professional Photographer
The leading wedding photographers are now totally smashing the 'rules' with their approach & lighting methods, as a result the best wedding imagery is a true art form – this is fabulous news for the consumer!
All the amateur photographers entering the market place is good for the industry in one way, as the top photographers are forced to up their game dramatically to stand out from the crowd – this is brilliant! 
Once you've found someone you get on well with, and you love their work, and they are within your budget, don't hesitate to book them. If they are good it's unlikely your date will be available in their diary for long. 
There are some amazing photographers out there, choose well and you'll have fabulous memories that will last you a lifetime, good luck with your search.