Autumn Family Portraits Amersham & Beaconsfield Area
For my outdoor family portraits in the Amersham and Beaconsfield areas, autumn holds a special magic.
It often means my customers have to bundle up warm with coats, scarfs and gloves. They also need to locate those wellies they haven't worn in awhile, but results are worth the efforts!
The low sunlight glistening through the surrounding trees and autumn foliage makes for magical backdrops. In my pictures, colour and light play a key part in the stunningly beautiful results. So, as autumn approaches each year in the Chilterns I'm researching new woodland locations to make the most of the colours.
This past autumn I took most of my family portraits in the Amersham and Beaconsfield area, as well as at my lovely Chesham manor house premises.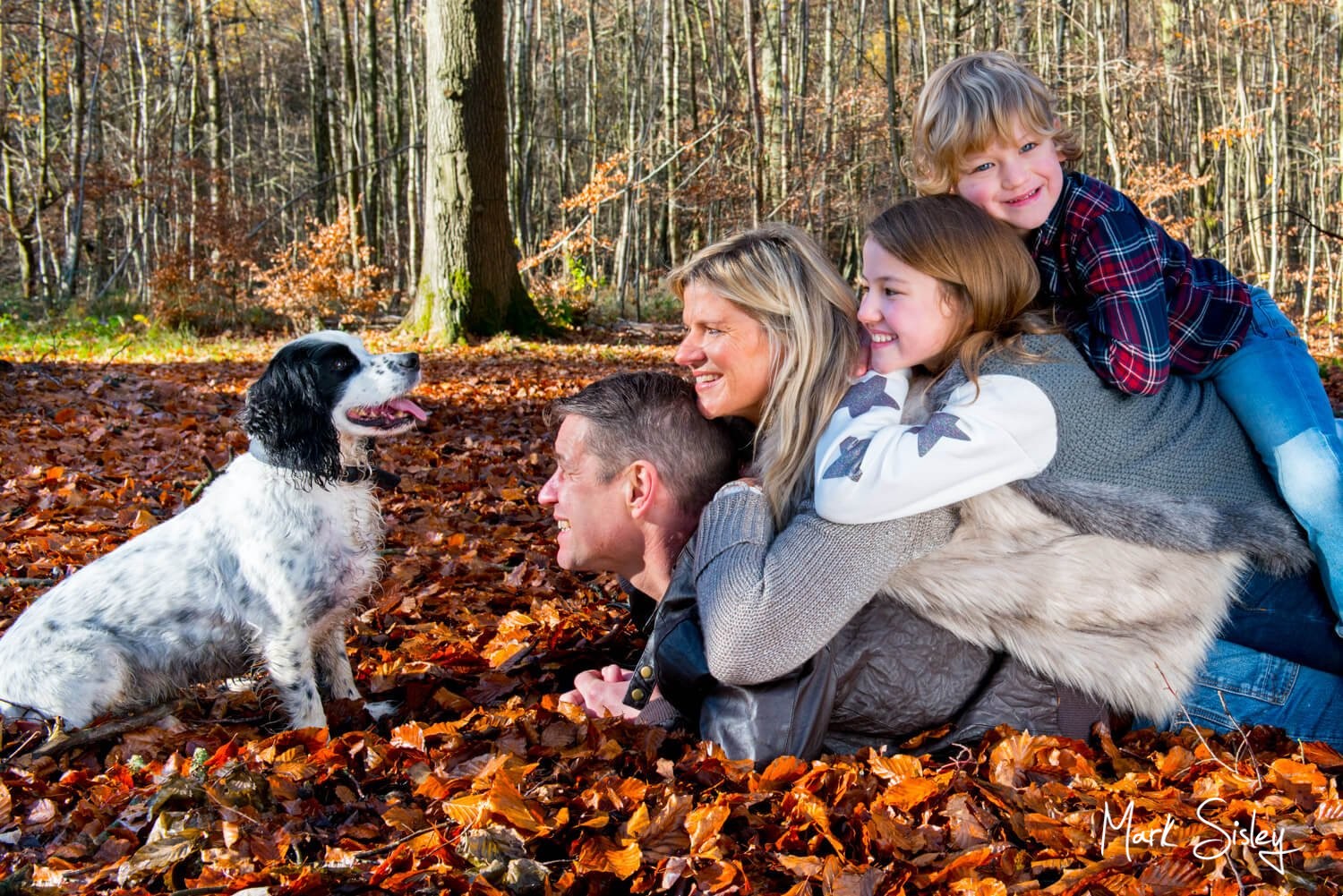 Some Of My Favourite Portraits
Here are some of my favourite pictures from last month. It was a surprisingly mild and dry autumn on the days I had scheduled for portraits. Thankfully this meant I wasn't working around the usual rainy climate we've experienced in recent years.
 My favourite pictures from this collection were taken amongst gorgeous woodland ferns, and this type of foliage illuminates so perfectly in low sunlight.
Often I find the best angles at ground level for my camera, down amongst the insects and muddy terrain. Like my customers I started out with a waterproof blanket; then I start moving around for the best angles, and before you know it I had abandoned my waterproof protection.
At the end of a typical woodland family portrait day in Amersham or Beaconsfield I return home looking like I've been dunked in a mud bath, but that's the price I pay for my art I guess!