Fun Family Portraits Captured In The Chilterns
Here are some pictures of various family portrait sessions from the summer, with various Buckinghamshire backdrops. Most of my customers have been coming to me for a number of years, and it's always lovely to see and to photograph the children as they grow up as their family photographer. For many of them I've photographed their family weddings, christenings and other special occasions, and I often feel like I'm photographing friends rather than customers.
I'm lucky to be based in such a beautiful area for my family portraits, as the Chilterns offer me many incredible options. Within my portrait portfolio you'll see pictures from a number of the fabulous local locations I use, including a multitude of options I have here within the lakeside gardens of my Manor House studio in Chesham.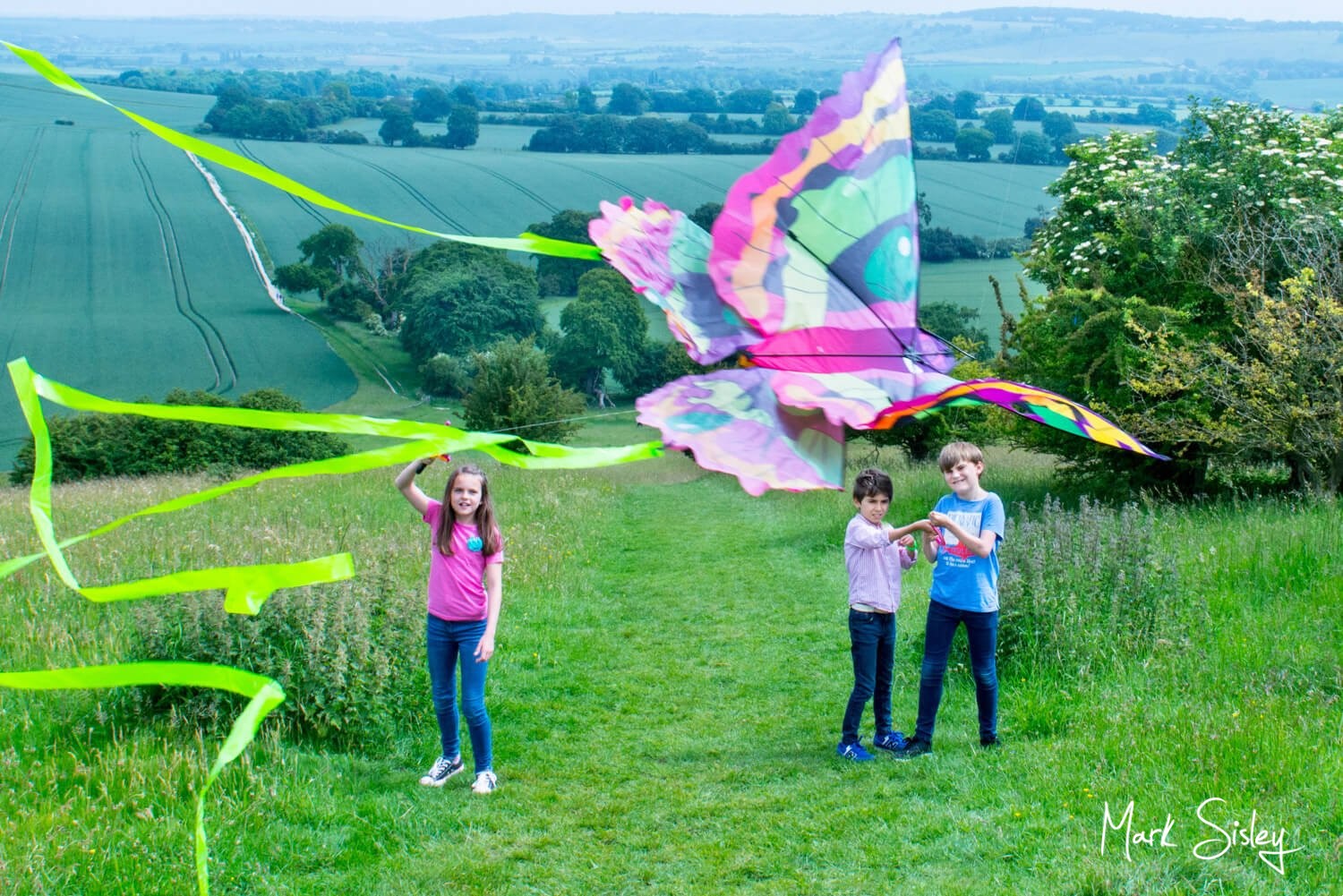 Relaxed Pictures
Family portraits don't need to be stuffy and formal, and a great example of this can be seen in the pictures below where I captured these children flying their colourful kites. The kids went home exhausted, but I know they enjoyed themselves as they didn't want to go home at the end of the session!
On all of my portraits I provide high resolution JPEGs, which enables you to print unlimited prints and enlargements. This makes my sessions amazing value for money, as you'll avoid the high mark ups that many photographers make when they print your favourites selection. I'll even provide the details of the online printing lab I recommend, who offer amazing prices and fabulous quality.
I want your experience of being photographed by me to be entertaining and colourful. The many outdoor beauty spots that I use in the Buckinghamshire area foster an environment where my customers feel comfortable, and most importantly where they can be yourselves. I work quickly to photograph your candid interactions; these fun moments really capture the laughter, energy, tenderness and love shared between all of your family.  My portrait sessions includes a mixture of candid images, and some classic poses.