Bridal & Equine Photography in Buckinghamshire / Chilterns
I was commissioned by one of my brides (Amelia) for some equine photography at her stables in Buckinghamshire. She must have great faith in me!  I only have a few horse photos in my wedding galleries – in fact this was my first ever equine assignment! But I'm pleased to report that Amelia was thrilled with the results. And, in this post I'll share some images and memories from this assignment.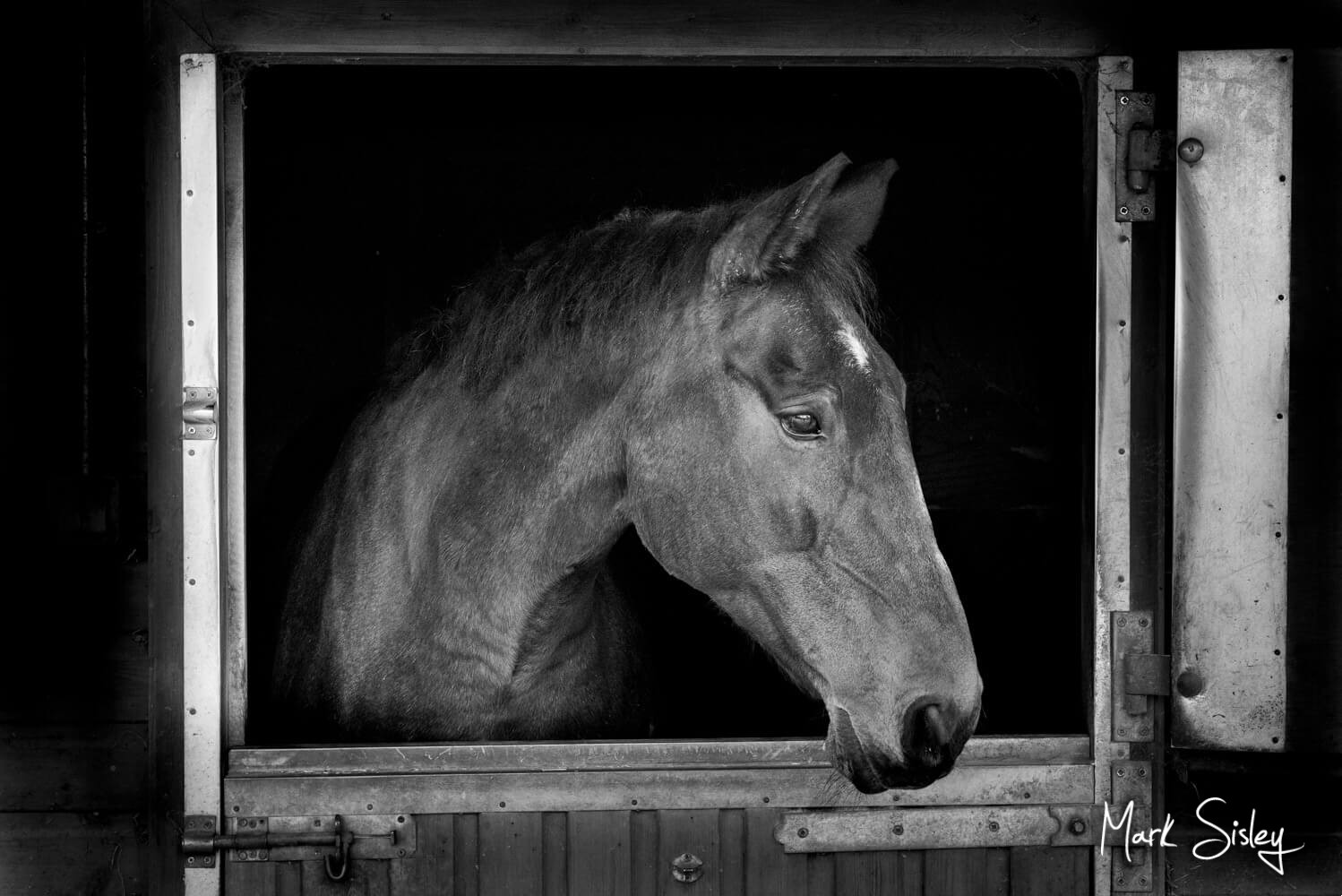 A Portrait Session With A Difference
Amelia's Buckinghamshire summer wedding provided so many lovely photo-opportunities and memories. But she was particularly keen for me to visit her family's farm a few weeks later to capture her many adorable animals. This was definitely no ordinary portrait session. In fact it was totally unique!
The first thing I expected was that Amelia would be wearing wellies and farm overalls, no chance! Amelia wore her gorgeous wedding gown for the entire session – what a brave move. Wedding gowns, mud and animals are rarely a good idea for photo-shoot! And then to add to the drama, she was going to ride her horse sidesaddle too!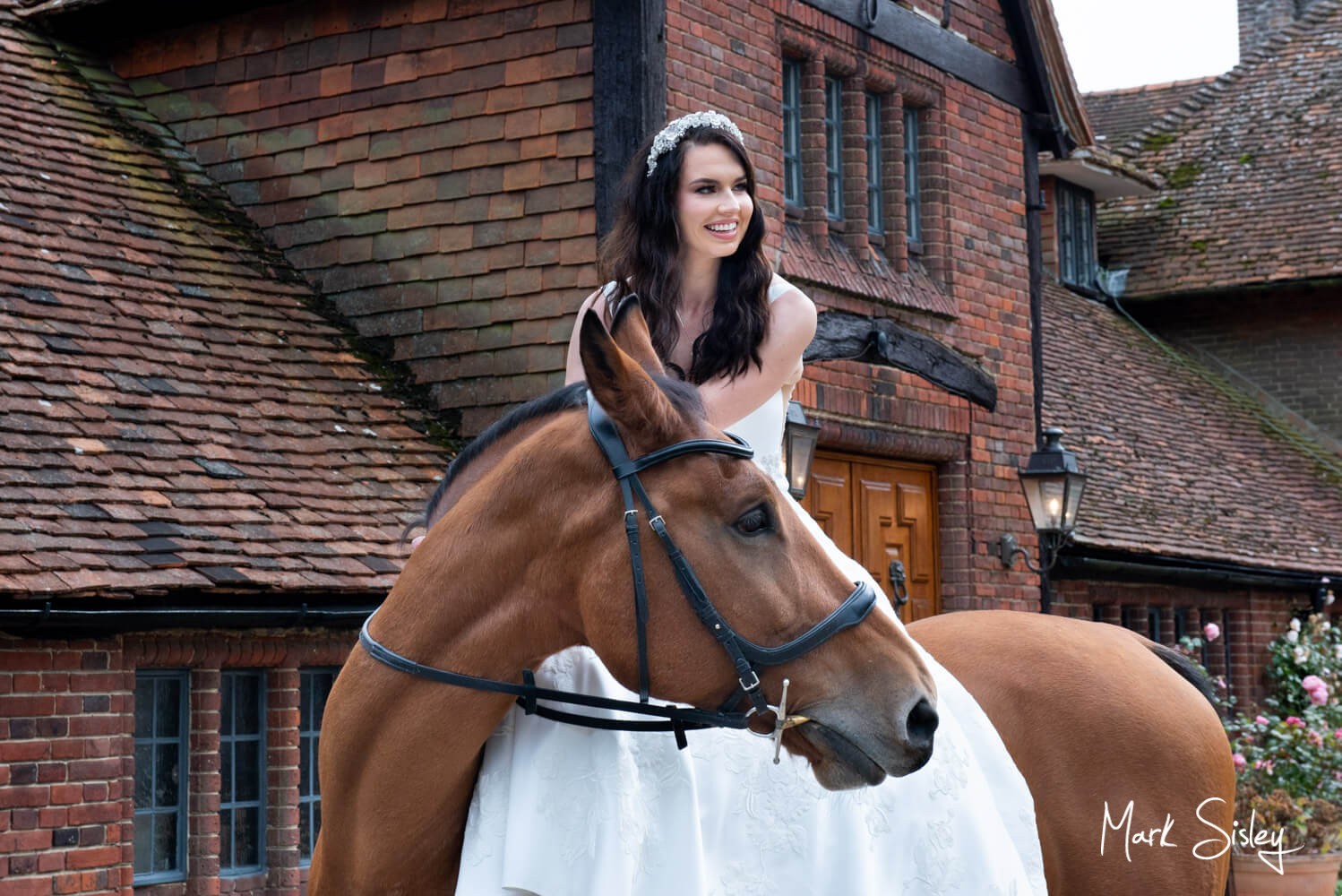 Unique Bridal Portraits On The Farm
Riding sidesaddle on your wedding day probably isn't the wisest move! But I guess there's no reason not to do it after the big day! Amelia was really keen to include her gorgeous horses in some dramatic poses, and backdrops don't get much better than the Chilterns. For  my first Buckinghamshire equine photography assignment, the beautiful countryside rose to the occasion!
When I inquired with Amelia if she'd ridden her horse sidesaddle before, after a slightly nervous shake of her head it soon became apparent that this was a first for her! I was so impressed with Amelia and her horse once they both settled into this new experience, and they were certainly mighty calm and relaxed throughout the session. Witnessing the incredible trust between rider and horse was a joy to see!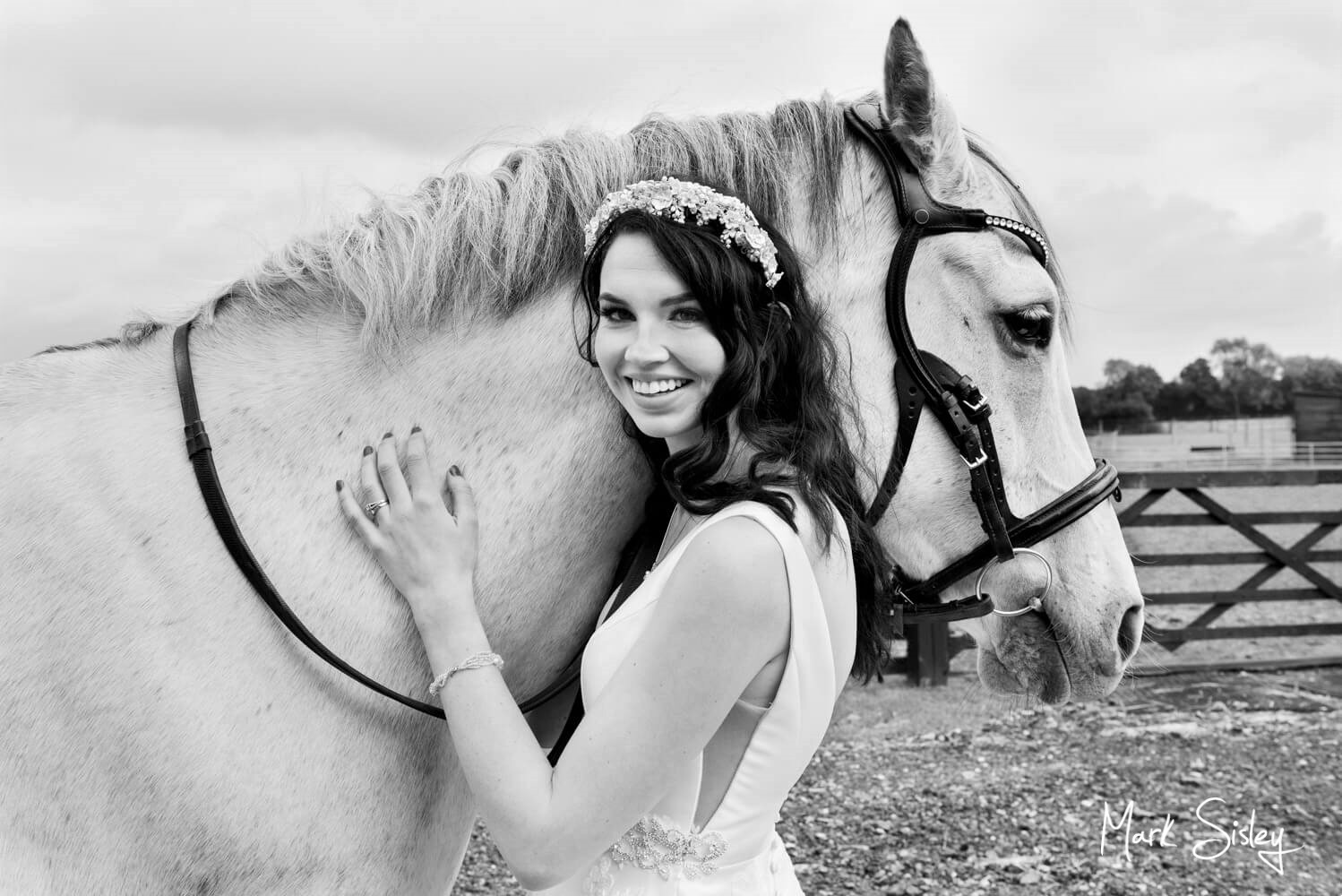 The Many Other Farm Animals
Once the horses were back in their stables, I captured shots of Amelia with the many other animals on the farm. As we made our way between the various enclosures, I photographed goats, the pigs and the chickens.
The goats proved to be the most inquisitive. No doubt they were just super friendly towards this stranger that had entered their field. Every time I stooped down with my camera, they gently nudged my camera, and even my face on occasion!
Then when I moved away, they followed my every move.  I have to say, I've never received this much attention when I've been working! I'm just pleased that no one was videoing my first ever photo-shoot with goats, although I'm sure it would have been very entertaining.
It wasn't long before Amelia's mum was dashing indoors to fetch some carrots, and this tempted them away from the camera.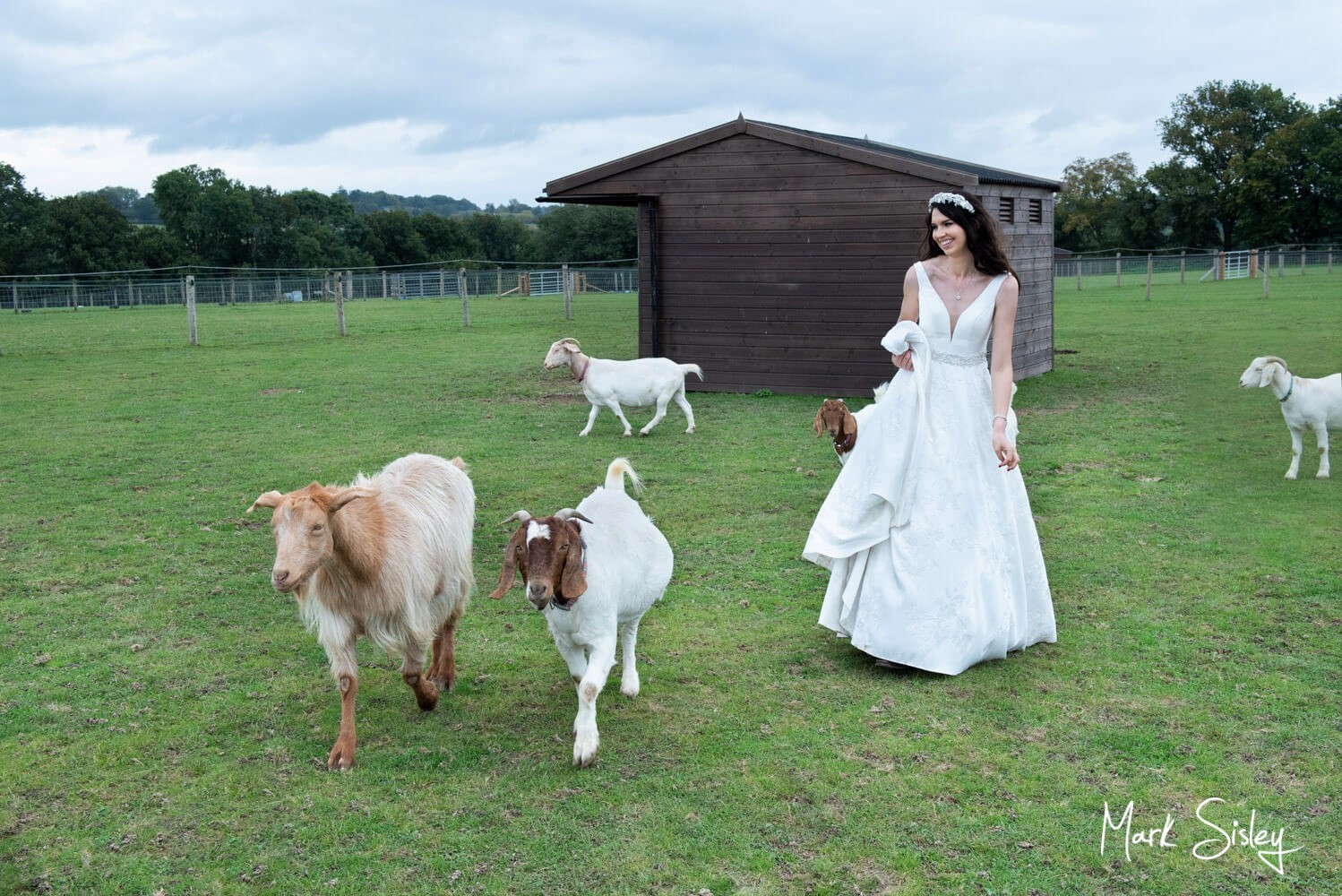 Magical Bond
I was totally blown away visiting this mini animal kingdom.  Amelia was so at home with her gorgeous animals, and it was such a joy to see the bond she shared with every one of them! Amelia and her family clearly love their animals to bits. What a joy it was to be invited to the farm for this two hour assignment!
Each year I photograph many outdoor family portraits, but this change of scenery and subject was quite the treat! This fun assignment will hold so many fond memories for me in the years ahead, also because it took me way outside of my comfort zone!
If you'd like to talk to me about your Buckinghamshire equine portrait photography requirements, or if you have goats, pigs or chickens you'd like to have photographed. I'd genuinely love to hear from you!