Beaumont Estate Wedding Celebrations
I photographed Rachel and Stuart's wedding on a beautiful winter day on The Beaumont Estate near Windsor. I've attended several weddings on the Beaumont Estate before; it really is a photographers dream with lots of great backdrops for pictures. The 18th-century Georgian white house is built in a Romanesque style. And, the property has the most incredible 19th-century Chapel, whilst the Estate consists of 40 acres of glorious parkland.
Being a smaller gathering, Rachel and Stuart booked me for four hours' attendance.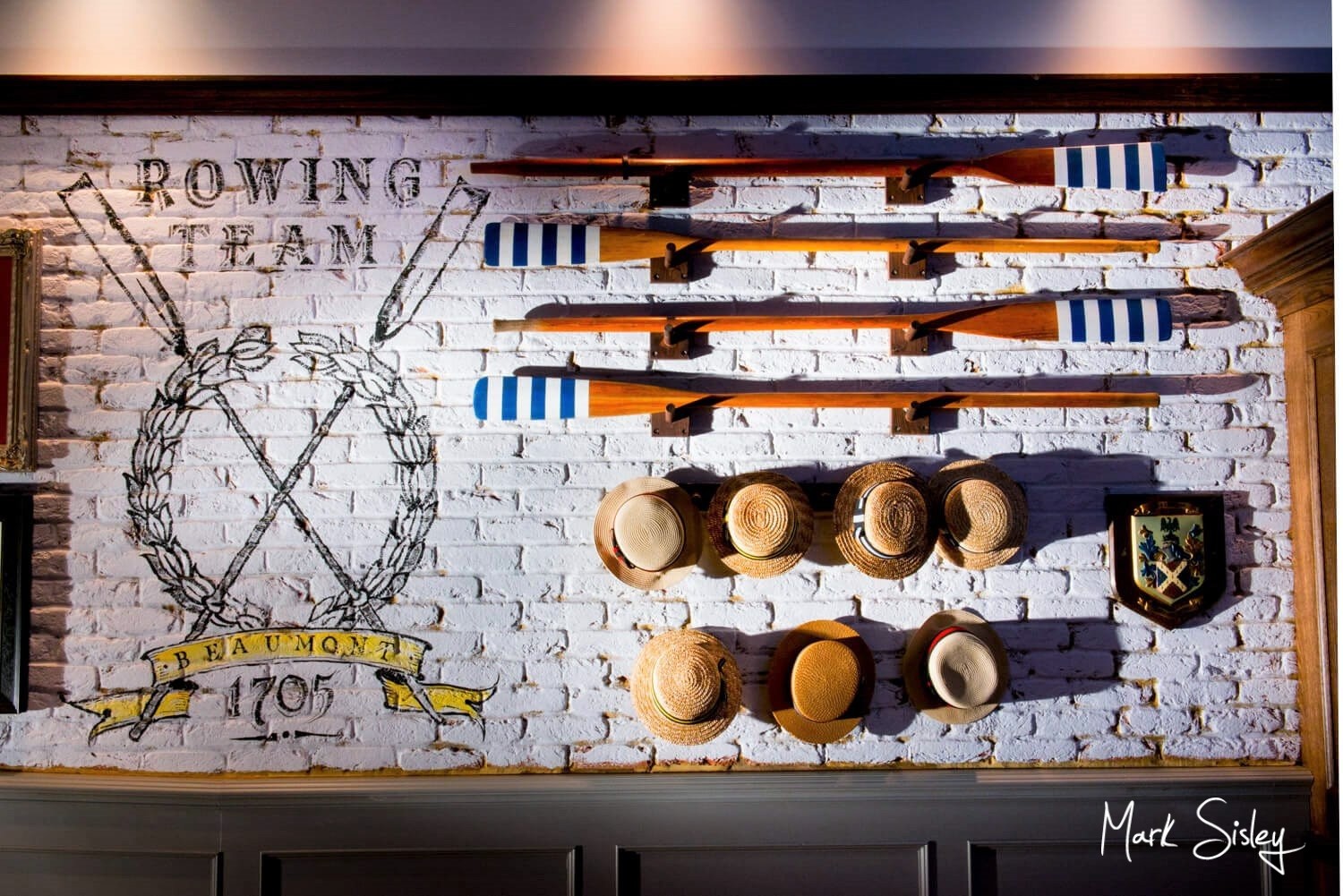 Civil Ceremony
I adored Rachel's highly detailed and colourful gown. She looked so gorgeous making her grand entrance into the ceremony room! The loving look between Rachel and Stuart calmed any nerves they may have had prior to the ceremony.
Their marriage vows were so special as they locked eyes on one another throughout the service. Their family and friends were in tears as they made their sincere promises to each other; these emotional moments were very touching!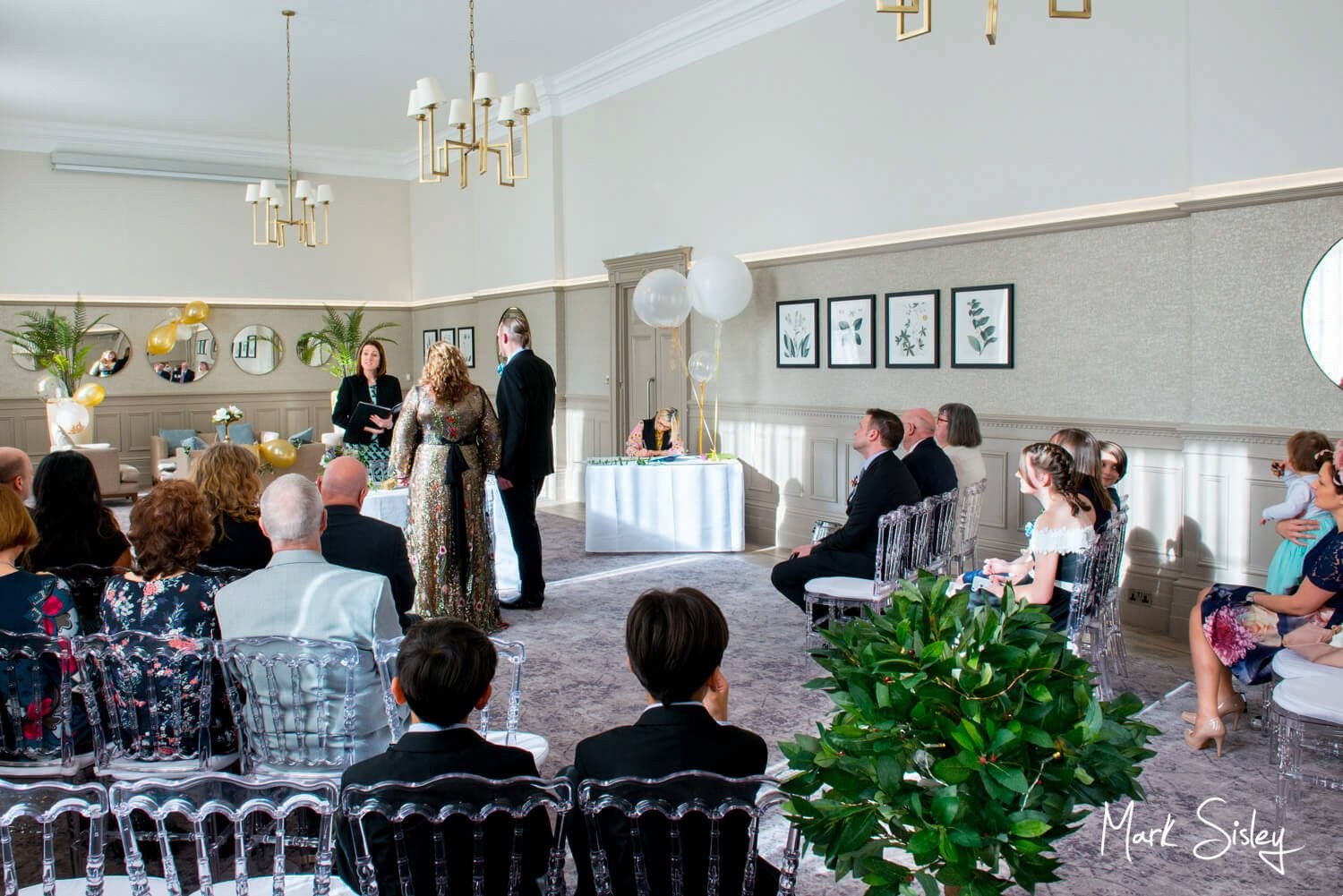 Champagne and Photographs at Beaumont Estate
A very leisurely drinks reception followed, allowing me plenty of time to capture the guests informally, followed by family portraits inside this fabulous old building. It was too cold on the day to venture outside for more than a handful of pictures. But, with the abundance of options indoors this was not a problem. For some of the pictures I opted for the chapel passage as a backdrop, and this location with its vaulted ceilings provided for a lovely setting in a nice quiet location.
Rachel and Stuart were so easy to work with on the day; they were up for all of my picture suggestions.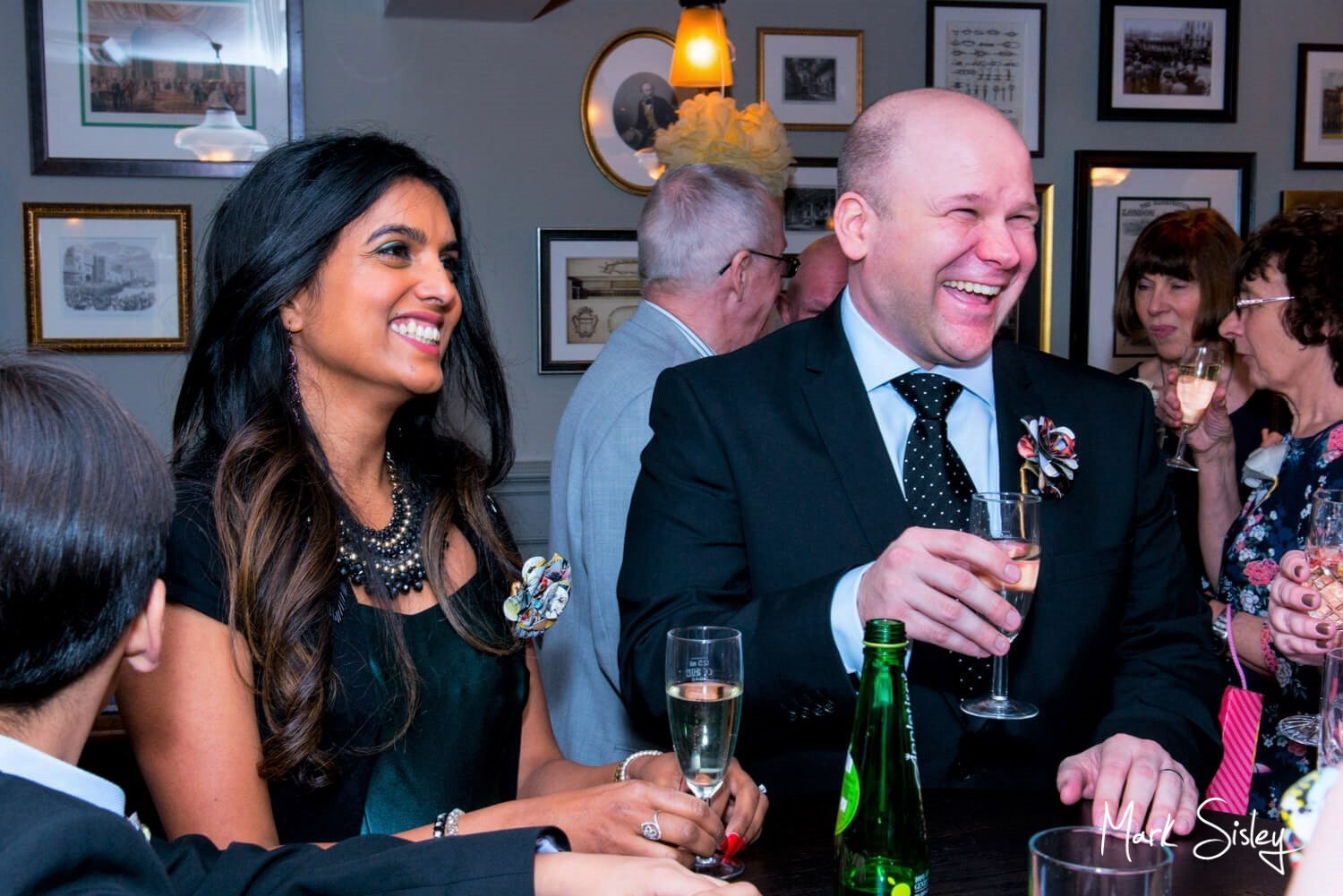 My Final Photographs Before I Departed For The Day
For the meal Rachel and Stuart opted for a long banqueting table, and it looked amazing! My penultimate posed image from the day was of all the guests sat down before the meal. A fabulous long table really looks great for this style of time and place shot!
My final shot was of the newlyweds at the front of the hotel at dusk, and the building is just wonderful at this time of day. The lighting was already superb, all I had to do was to add a little fill light onto Rachel and Stuart.
Thank you Rachel and Stuart for choosing me to photograph your winter wedding at Beaumont Estate – I loved every minute of your special day!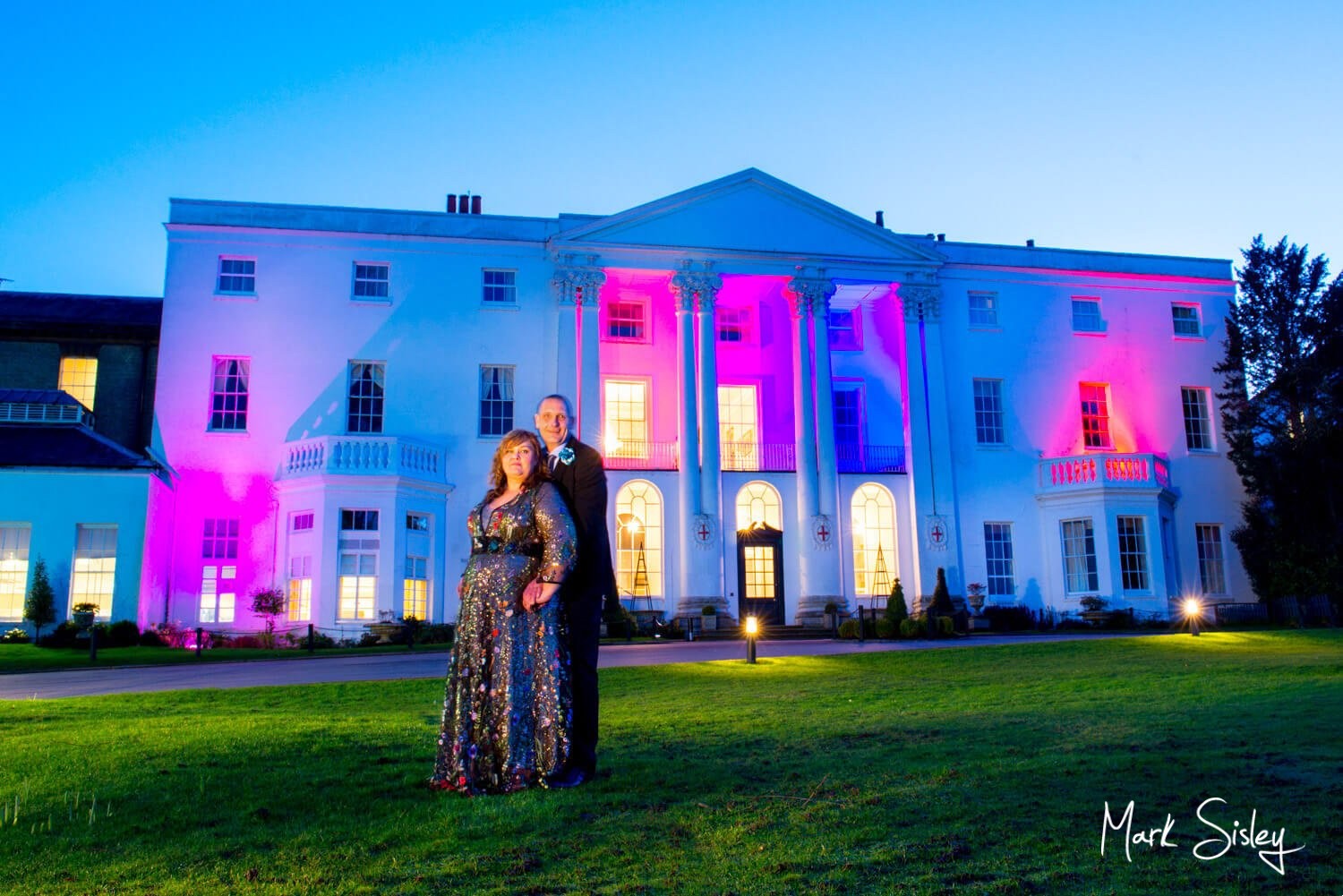 Kind Words
Dear Mark, 
Thank you for photographing our wedding day!
From our first enquiry and questions, through to providing us with our wonderful photos, you offered us excellent advice and a professional service.
As a very small wedding, we felt you were great at recording our special day without overwhelming us or our guests. You were extremely helpful and patient. 
We are very pleased with the quality, range of photographs and how you captured the fun and happiness of our day. We look forward to sharing these with our loved ones.
Stuart and I would have no hesitation in recommending you to friends and family. 
Kind regards, Rachel & Stuart