Gorgeous Summer Wedding at Cliveden House
Sue and Jon's Cliveden wedding was truly magical, with many photography opportunities in the beautiful Cliveden House. It was one of those weddings that make you stop and say wow at every turn! They certainly didn't cut any corners, with a stunning end result!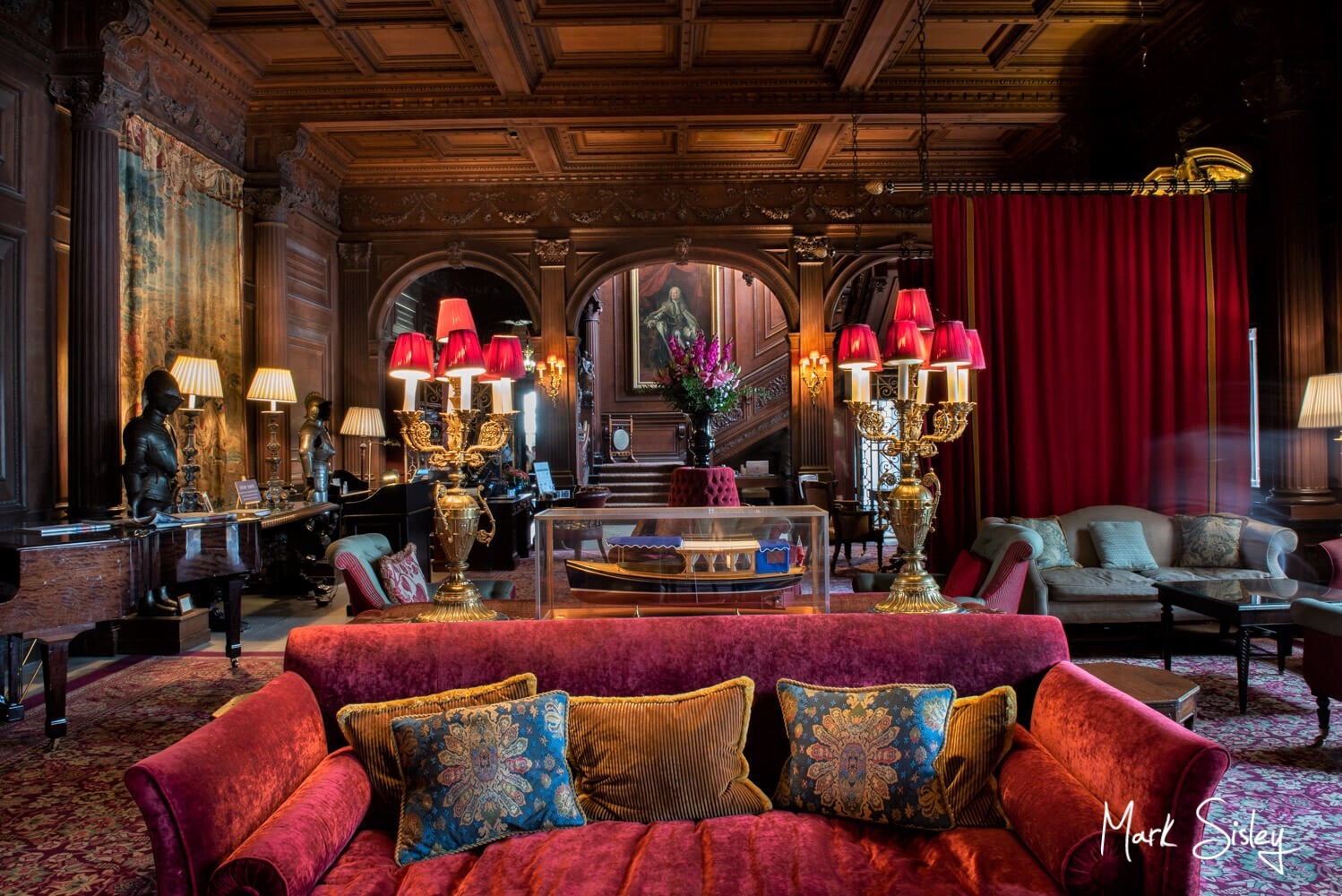 We Started with Pictures at Home
On the morning I visited Jon and Sue's gorgeous Buckinghamshire home for a few pictures. Their big windows let in so much sunlight, and I couldn't resist using these for a few dramatic poses with their garden or interiors as the backdrop.
Sue looked incredible, and I could tell that her full length exquisitely detailed gown was going to make for some stunning picture opportunities.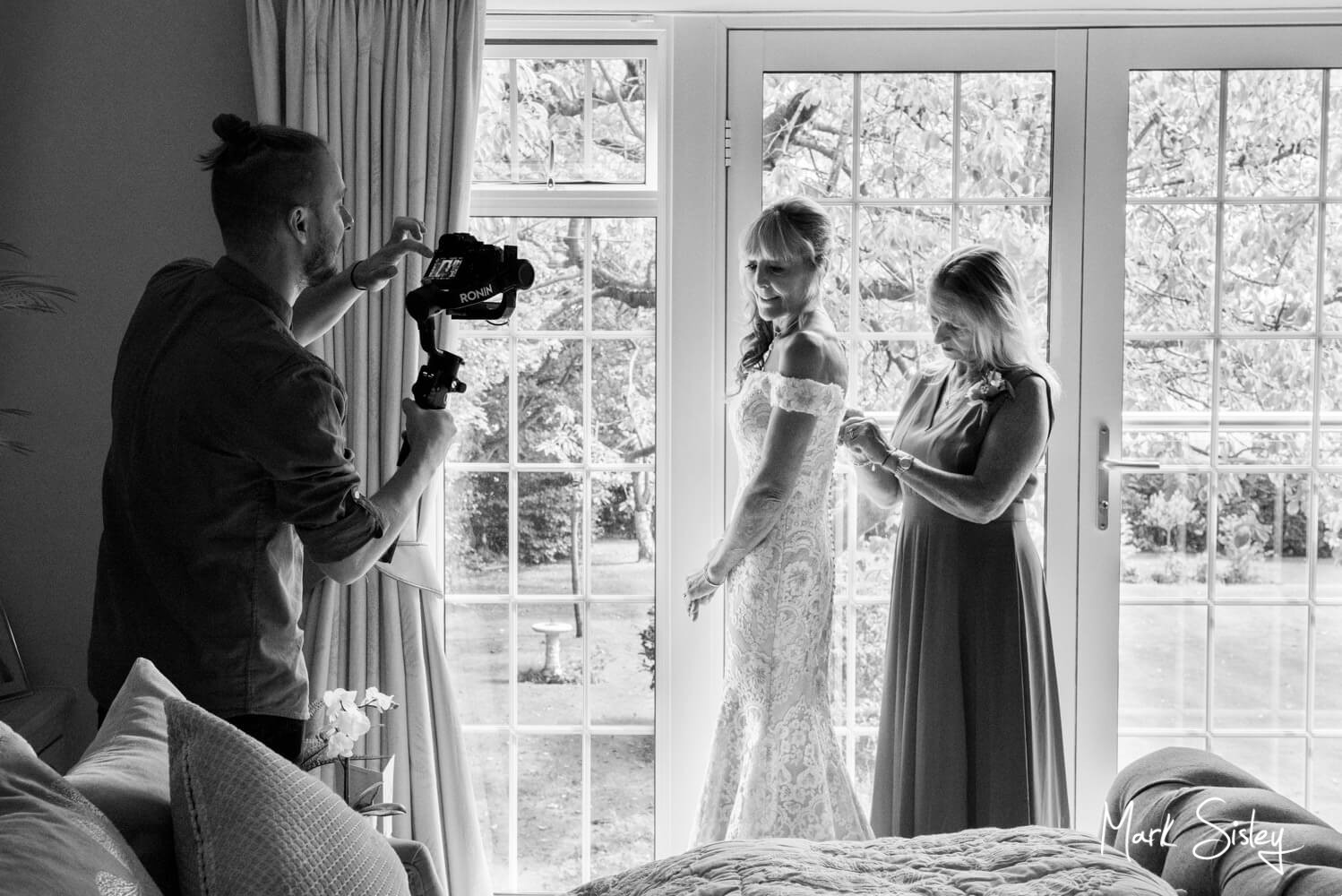 Cliveden House – Photography Opportunities & Fantastic History
This legendary and historic hotel  has a colourful history: remember the Profuno affair back in the 1960s? Whilst its most famous residents were the super wealthy Lord and Lady Astor. As well, Cliveden House has hosted Royalty, many of the world's most famous celebrities, and international leaders over the years.
I know Cliveden House very well, particularly since they started recommending my wedding photography five years ago. But no matter how many times I visit, this wonderful setting still gets my creative mind fired up time after time! Not only is it an immensely desirable venue for wedding couples…..but also for us wedding photographers too!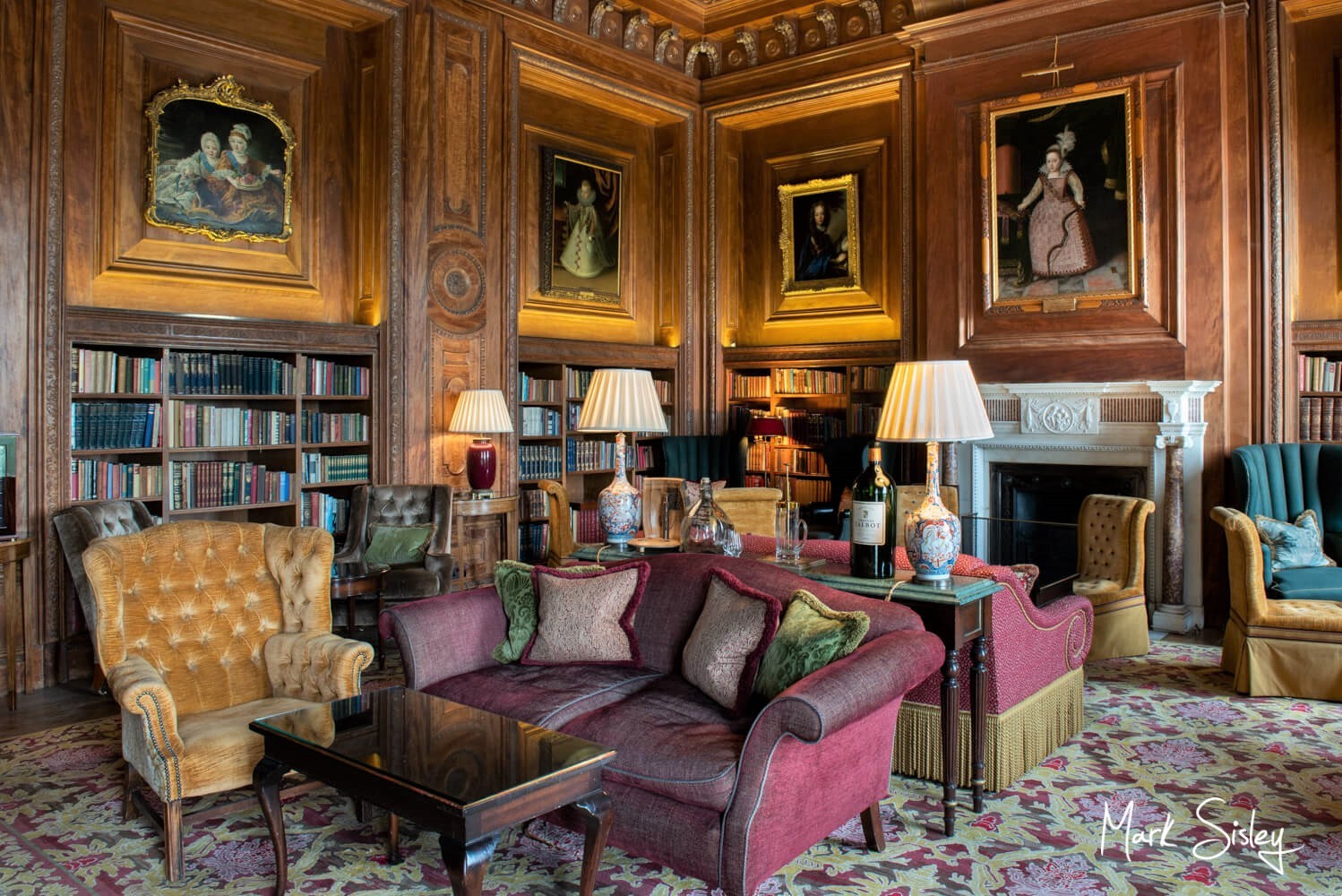 Outdoor Civil Ceremony on the South Terrace
The unpredictable English weather was on our side, so the ceremony took place outdoors on the South Terrace in the stunning Cockerell Pavilion. The ceremony interiors had the absolute wow factor, and Sue's classic pastel tones really complemented this grand structure to perfection!
Sue's grand entrance was so emotional and truly memorable. As she slowly made her way across the terrace towards the pavilion on her sons' arms, I don't think there was a dry eye. The ceremony itself was so very relaxed and romantic, and a joyous occasion for everyone present. But it wasn't long before a colourful and fun confetti aisle was soon in place to welcome the newlyweds into the gardens after the formalities.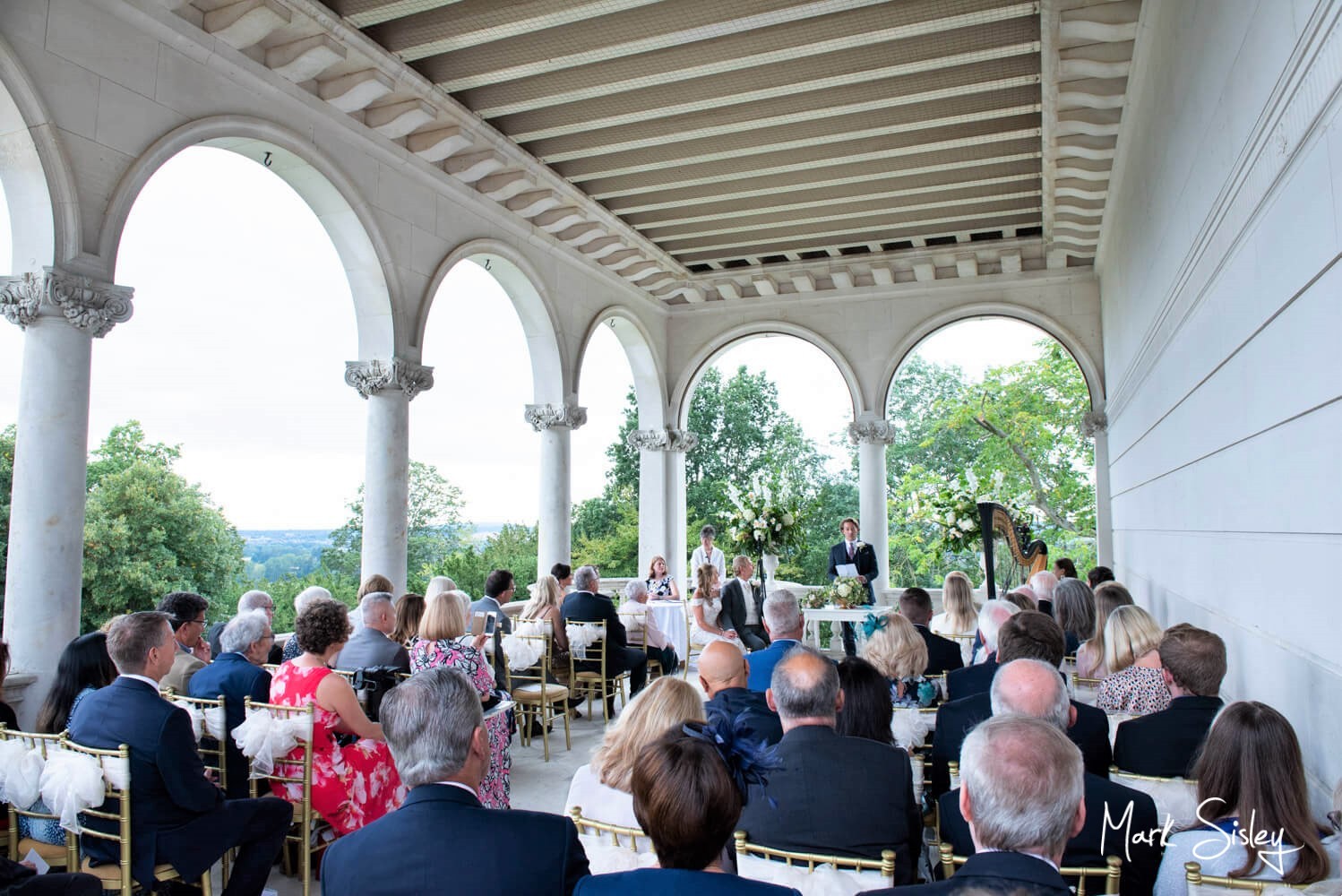 Champagne & Pictures in the Gardens
The champagne drinks reception took place on the hotel terrace. The far reaching views over the manicured gardens provided a perfect vista for the celebratory drinks. This relaxing period was the ideal opportunity for the family and friends to congratulate the happy newlyweds. The non-stop smiles and laughter certainly made for so many fabulous photo-opportunities too!
For some classic and candid wedding photographs of Sue and Jon, I joined them for a stroll through the colourful gardens at Cliveden House. At our pre wedding meeting we had pre planned our route to ensure we included some of the quieter locations. I captured some of my favourite shots of Jon and Sue candidly when we strolled between the various locations.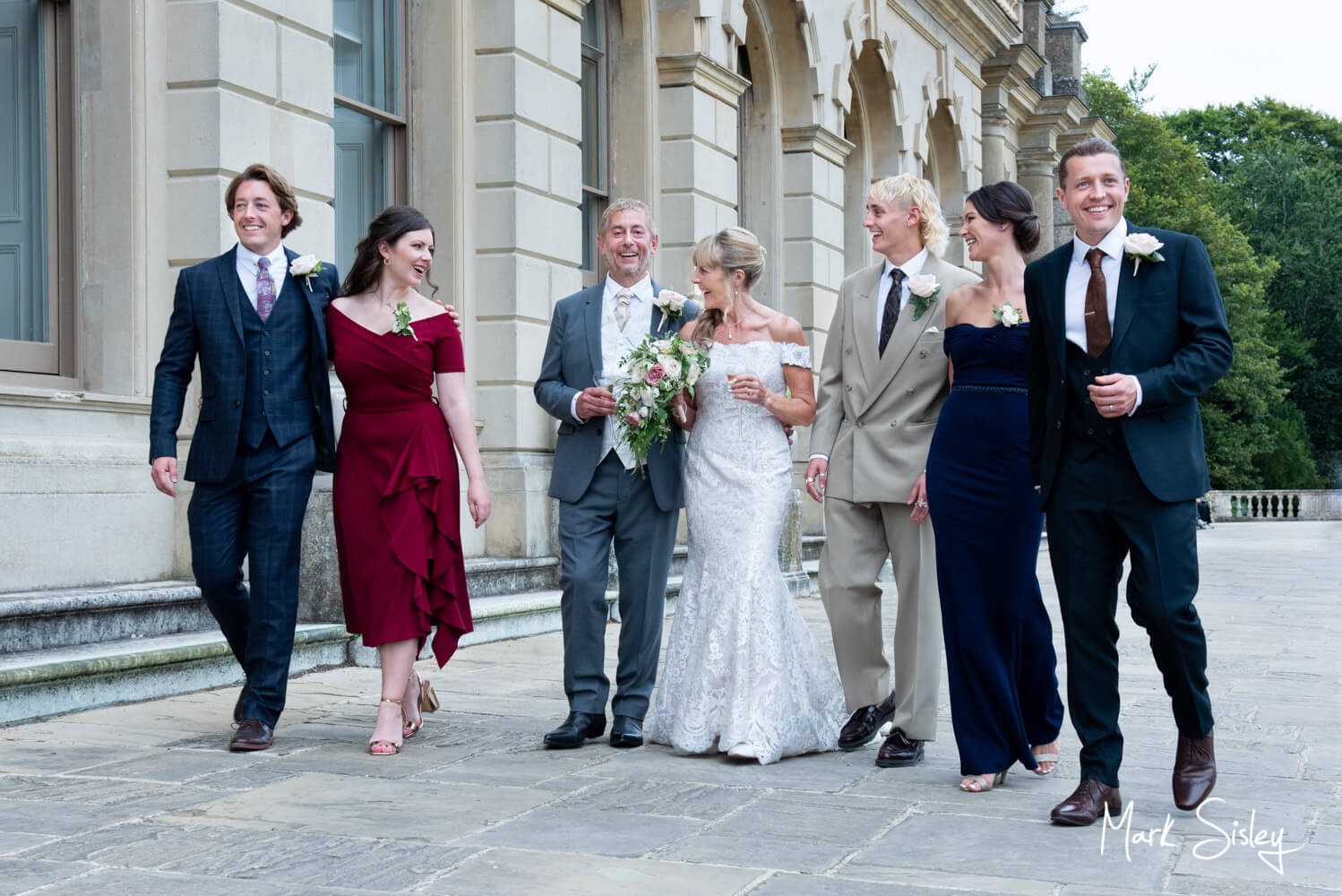 The French Dining Room at Cliveden
This incredible and opulent interior was the setting for a banquet to remember! And the floral creations and candelabras were truly breath taking too.
Once all the guests were seated, the party atmosphere was in full flow and continued throughout meal and during the entertaining speeches. It really doesn't get any better when the buzz all around is this good!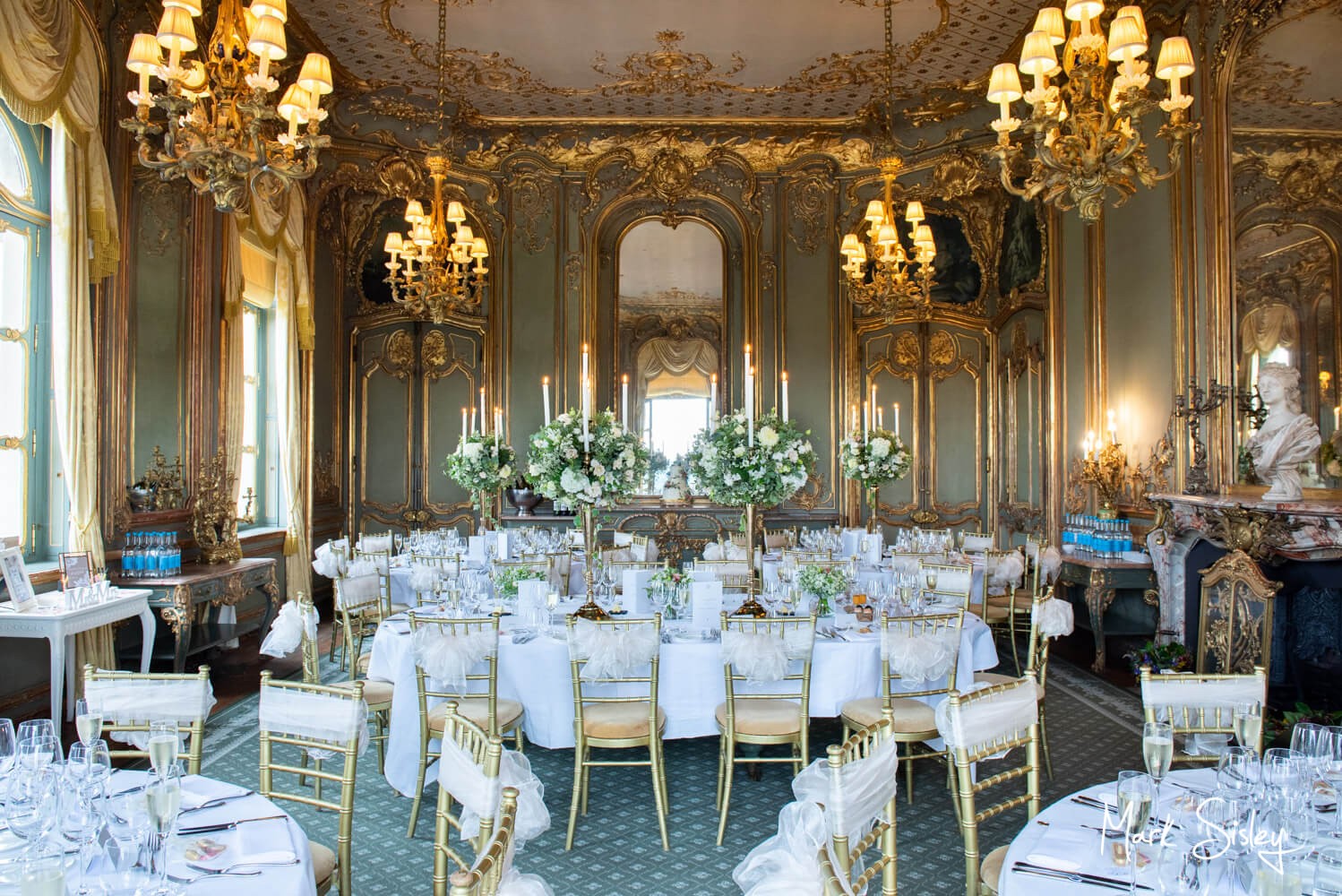 Evening Reception
After the wedding breakfast, everyone made their way downstairs for the evening reception. The atmosphere was electrically charged as Sue and Jon took to the dance floor with lots of spins and dips. And it wasn't long before many of the guests joined them on the dance floor to join in with the partying.
What I love most about capturing shots on the dance floor is that most of the guests are oblivious to my camera.  Perhaps the champagne helps, or maybe it's because the guests are used to my camera being around come the evening!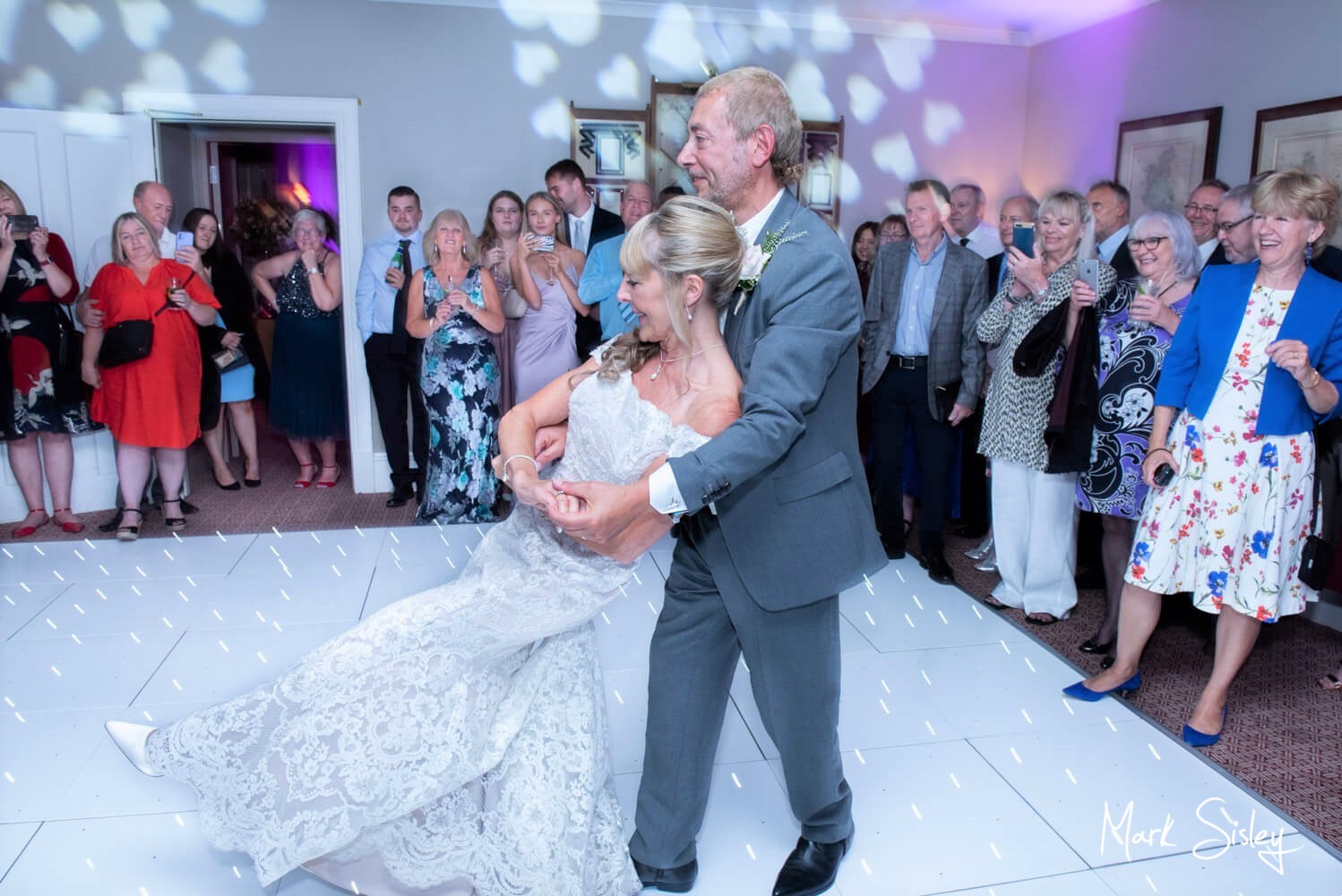 Wedding Album Finale – Floodlit Photographs at Cliveden House
Before I left for the day, I ventured back outdoors with Sue and Jon to capture some images of them with Cliveden House at dusk. I had prepared my floodlighting beforehand;  I now just had to safely guide the newlyweds down the many steps and across the lawn by torchlight.  A few minutes later, these dramatic poses were in the bag. I then said my goodbyes to this lovely and appreciative couple before they retuned to the action on dance floor.
A big thank you to Sue and Jon for commissioning me to photograph your incredible wedding at Cliveden House! I certainly won't be forgetting your magical day in a hurry!
If you're planning your Cliveden House wedding, I'd love to hear from you!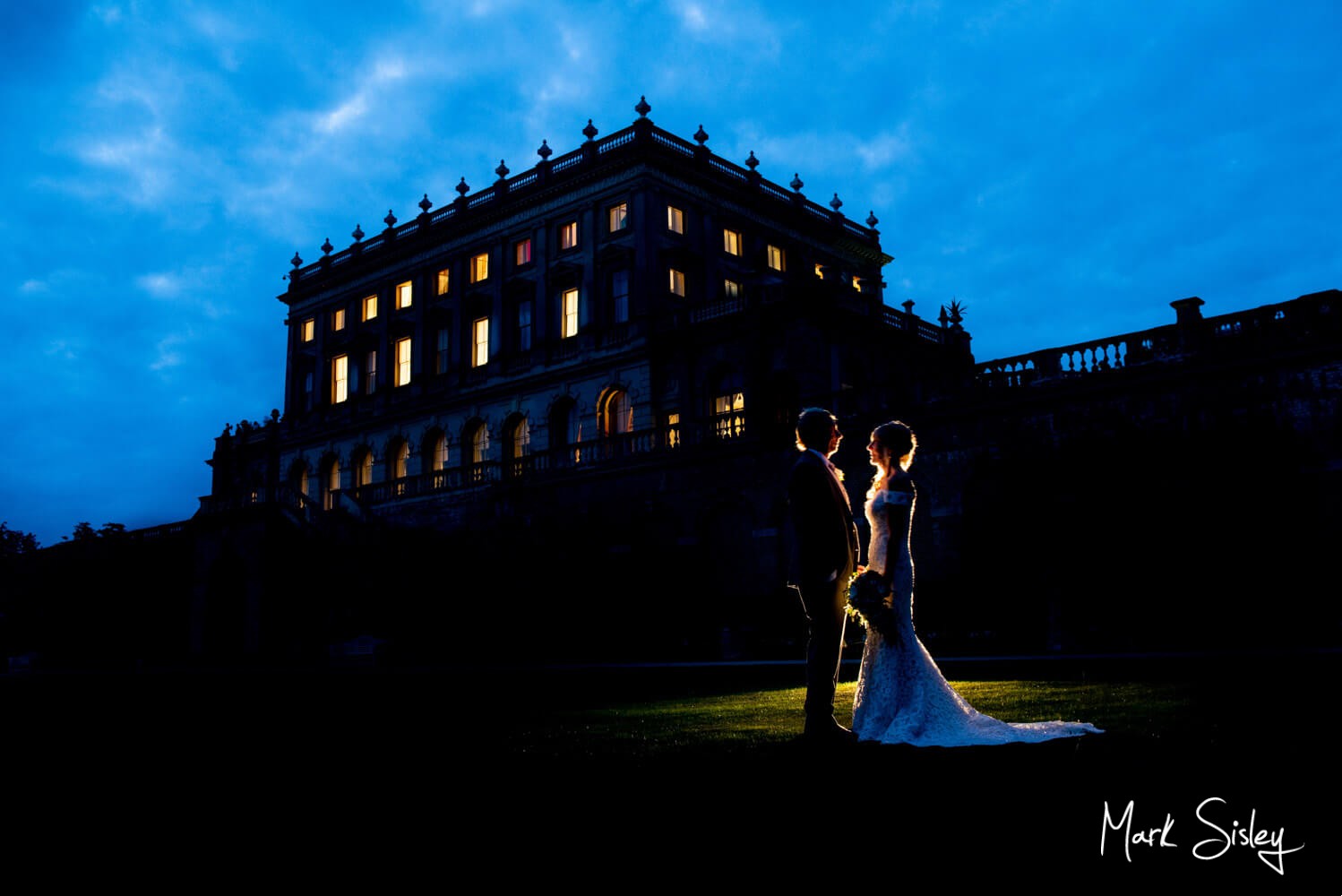 Kind Words
What a fantastic wedding photographer!
When we were forced to change our venue with less than 4 months to go and had to also find a new photographer, it was daunting. But then we came across Mark and we knew our luck had changed!
As a preferred supplier at our fabulous new venue at Cliveden House, Mark gave us such confidence. From Day 1 he was a delight to deal with; friendly, professional and very highly responsive. He knew our venue so well, knew all the most picturesque places for some iconic shots and on the day fitted in so well with our guests. Posing the formal pictures with humour and flexibility and discreetly taking the more casual photos. He not only took the photos, but he actually added to the enjoyment of the wedding for all our guests through his personality, making a wonderful day even more memorable.
Many of our guests commented on how well he worked. And much faster than we expected he delivered our amazing photos!
Creative, artistic, comprehensive, just brilliant!
Thank you so much Mark, we really appreciated all your hard work. We have no hesitation in highly recommending you to anyone looking for a great wedding photographer!