The Dairy, Waddesdon – Stunning Backdrops For Wedding Photographs
Hannah and Rob's wedding took place at The Dairy on the Waddesdon Estate, and I thoroughly enjoyed capturing the photographs. Like so many couples, they were clearly smitten by this magical lakeside venue. Not only that, they also managed to bag one of the nicest days of the summer.
Hannah and Rob booked me for the whole day, and I knew they were keen to ensure I covered every aspect of the proceedings.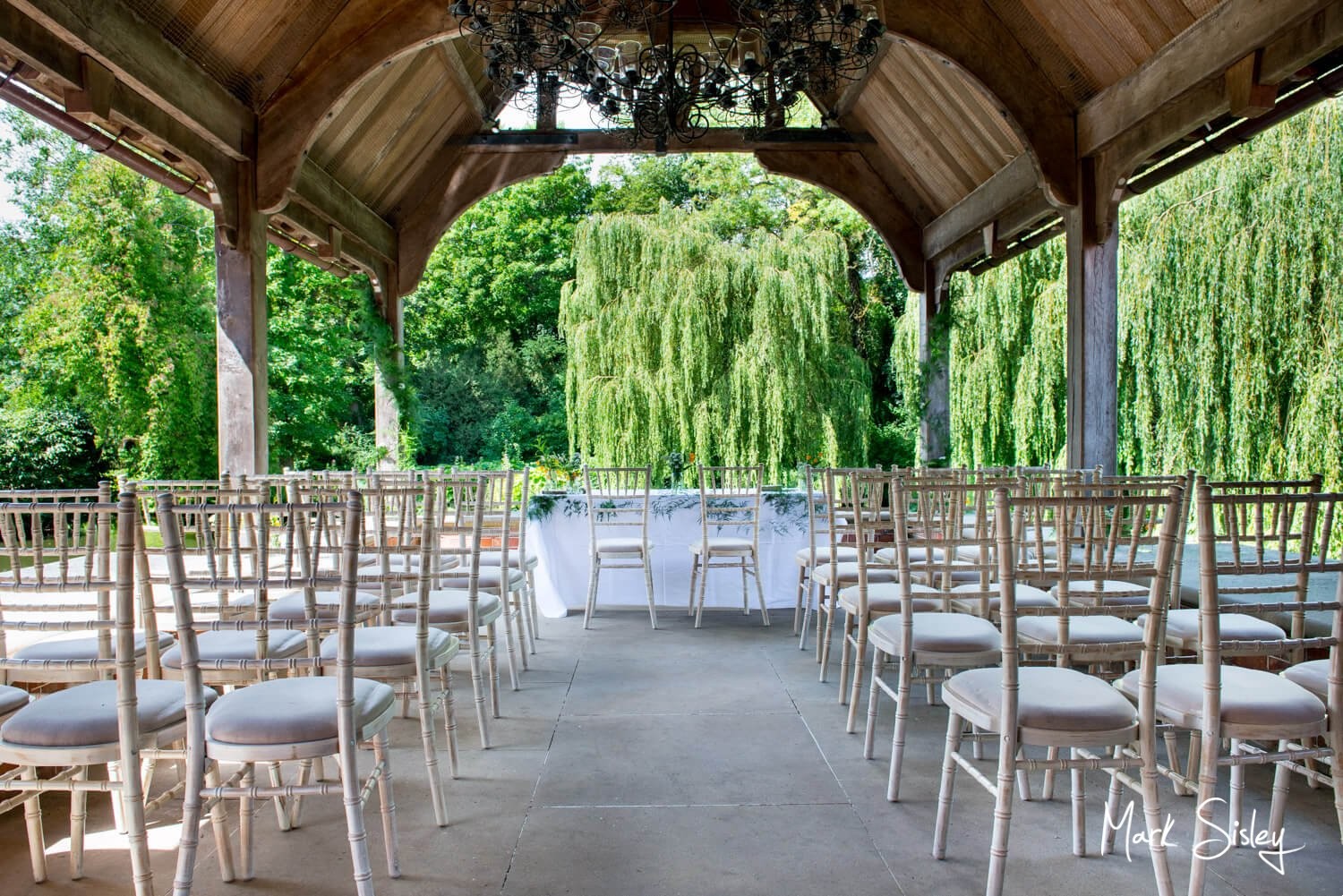 The Fun Of The Day
My brief was to capture the day in a reportage style, together with some classic poses. And boy, there were picture opportunities a-plenty! It really helped that Hannah and Rob were such outgoing, vibrant, joyous people with a lovely circle of friends and family. And I certainly didn't experience the camera shy couple they told me to expect!
The light throughout the day was truly sensational, and I used it to the max. In their pictures you'll see me truly embracing every opportunity!
Hannah and Rob really went to town with their planning and ideas. I adored all the little details – the table plans were particularly funky!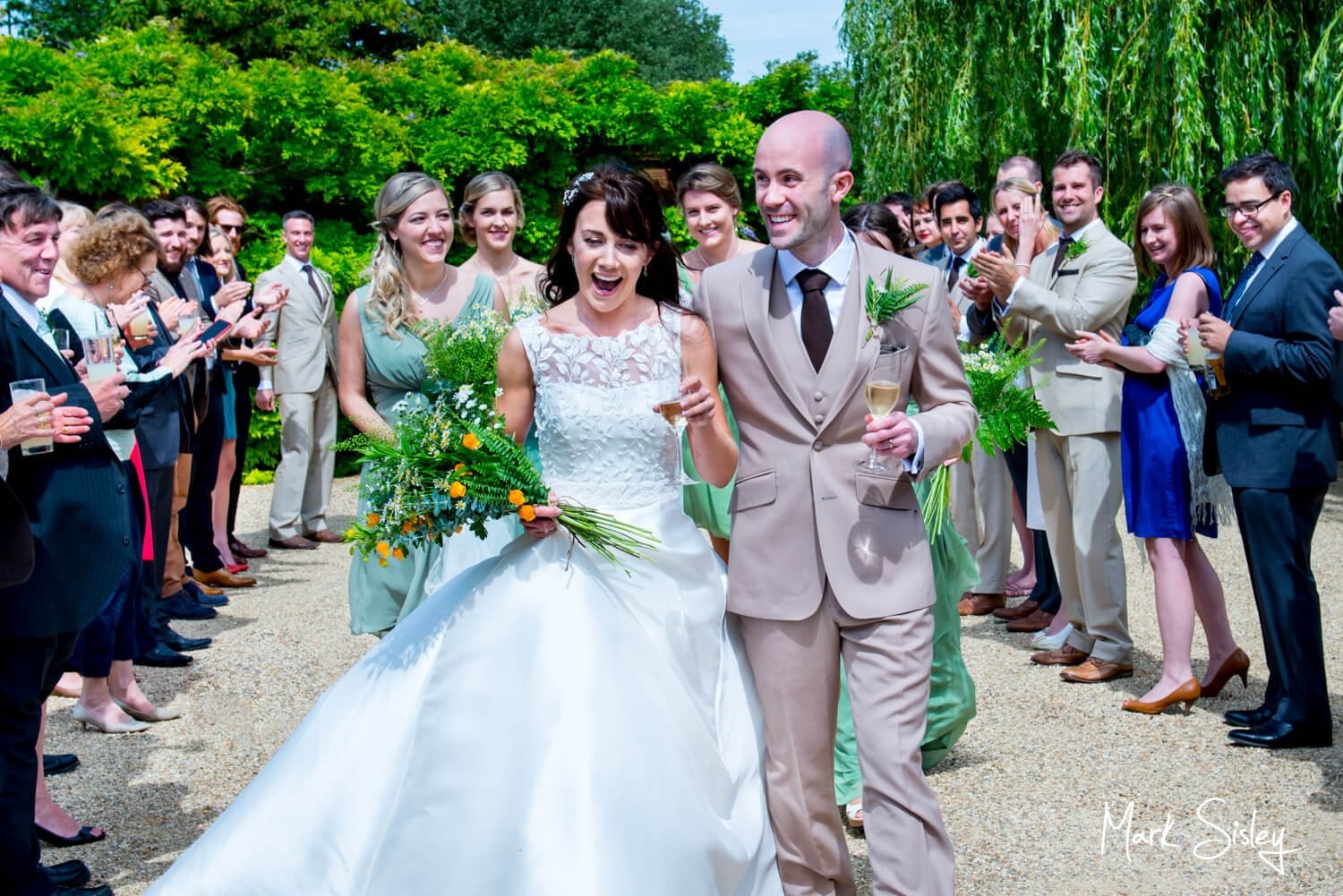 Posed Pictures In The Secret Garden And The Manor House Gardens
I knew Hannah and Rob were rock climbing enthusiasts. So, when I suggested clambering up onto an elevated rock position in the Secret Garden, they were both up like a shot. And yes, Hannah was in her heels!
After the meal, we took a trip up to the main Manor House, and I'm really thrilled with the resulting images. In fact one of my favourite images is now used by The Dairy for their email footer. And the very same image now hangs on my studio wall as well, shot through masses of red flowers with the Manor House in the background.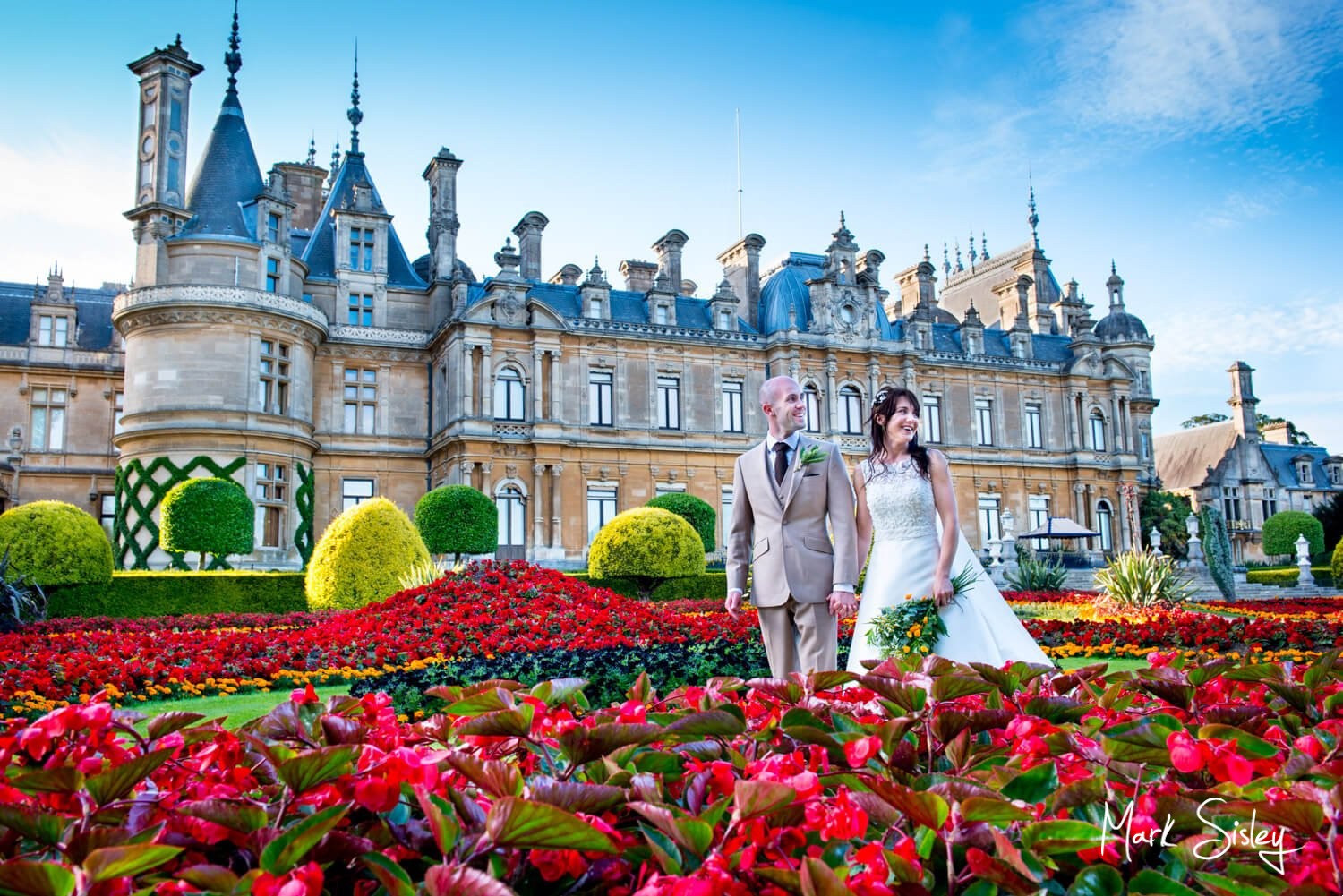 Acrobats For The Evening's Entertainment
After the speeches a team of acrobats arrived to entertain their guests.  I have to confess that I've never seen anything quite like it in my whole time as a wedding photographer. I captured some dramatic photographs, especially when they started to spin the newlyweds around above their heads.
At one point Hannah was standing on the acrobats heads whilst they did a handstand! Crazy I know – you'll have to check out the pictures below to believe me!
The dusk shots at The Dairy, Waddesdon were some of my favourite photographs from the whole wedding. I created these with my additional floodlighting to illuminate the building and the newlyweds.
 I'm so glad the sun shone non-stop for this really appreciative couple's wedding day!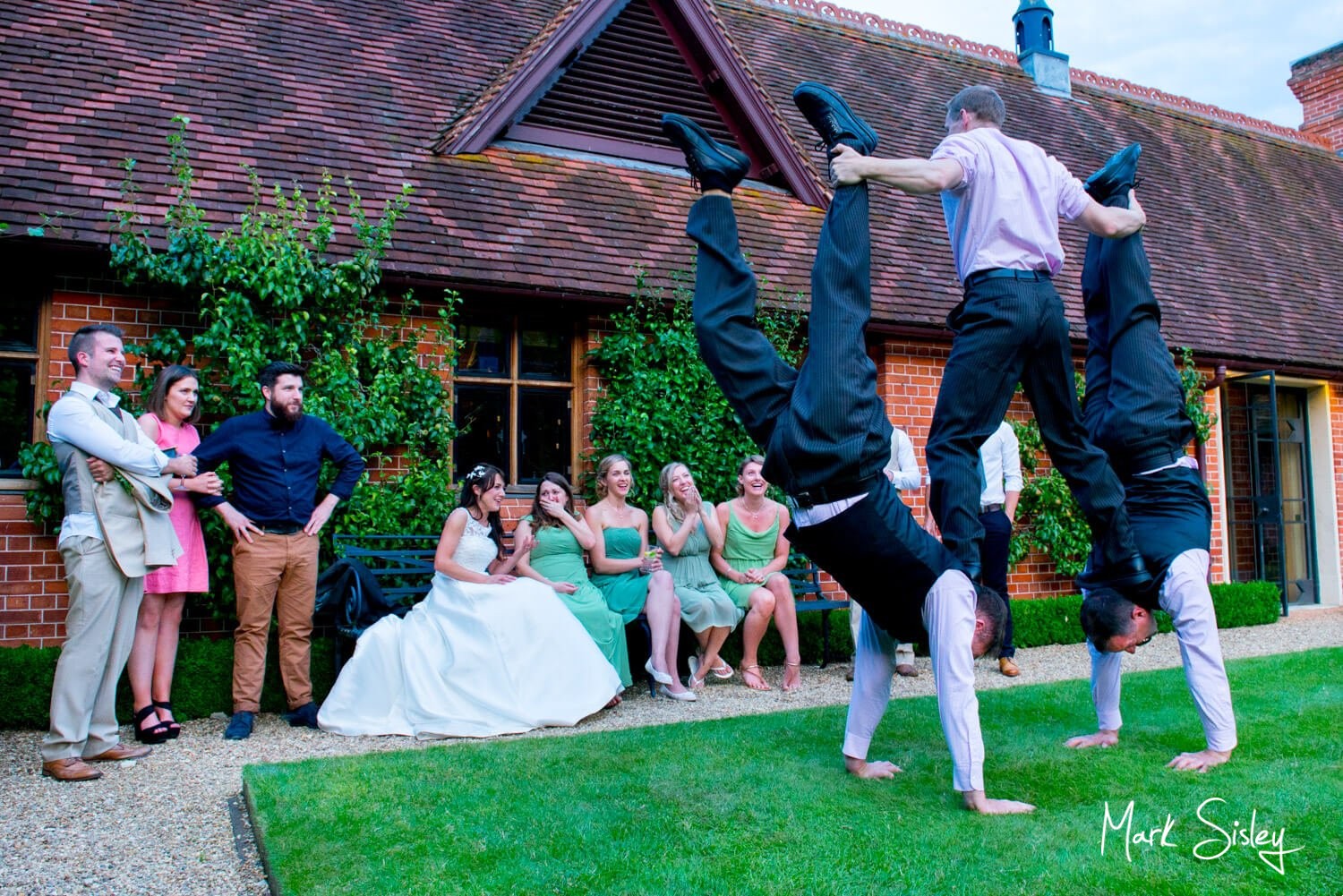 Kind Words
A huge thank you to Mark for your superb photography at our wedding in August.
From our experience of liaising with Mark over the last year, we not only knew that we would have beautiful photographic memories of our day, but also that Mark's professionalism and organisational skills would contribute to the smooth running of the day.
The relaxed pre-wedding consultation gave us an opportunity to discuss all our options, with many photographs and album styles to look through and guide our discussions.  
On the day, Mark recalled these details. He organised guests for group shots and spotted opportunities to capture some of the types of images we had discussed.  Mark also worked beyond his booked hours to take some beautiful night shots and photograph our late evening entertainers – much appreciated.
Despite thinking we are a rather camera-shy couple, the photo shoots are actually one of our fondest memories of the day!  We were made to feel very comfortable and had fun seeking out imaginative backdrops and poses throughout the venue (including a touch of 'rock climbing' in the venue's secret garden!)  Our guests continue to comment on how professional and amiable Mark was.
It was a real pleasure to have you share the day with us – thanks again. Hannah and Rob