A Magical Celebration Of Love
Daniele and Mark were married on a glorious sunny August day in the Chilterns. This charming couple hosted a wonderful and intimate wedding to celebrate their love for one another. They booked the historic Hartwell House Hotel for their civil wedding ceremony, and a fabulous local historic ivy clad village restaurant for the meal. Once they'd stirred in a generous smattering of happy family and friends and lots of delicious food, the magic really happened!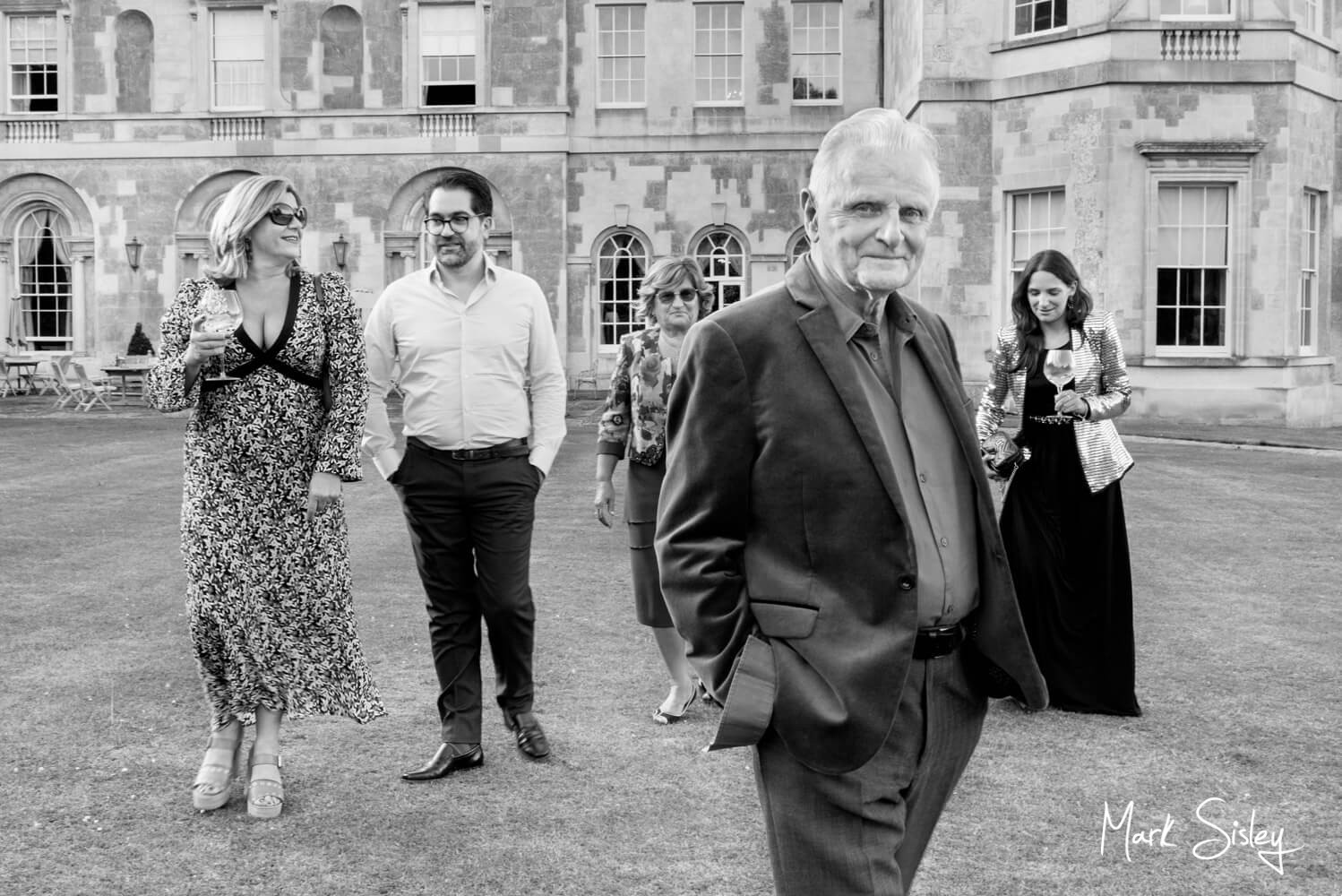 Hartwell House Hotel
The beautiful Hartwell  House Hotel needs little introduction from me. It is without question one of the finest luxury hotels here in Buckinghamshire. This magical wedding venue dates back to the early 17th Century. The ninety acres of landscaped grounds, and the opulent interiors always provide the absolute wow factor at every turn! And if you're a history lover, you'll thoroughly enjoy reading up about the manor house's colourful and royal past!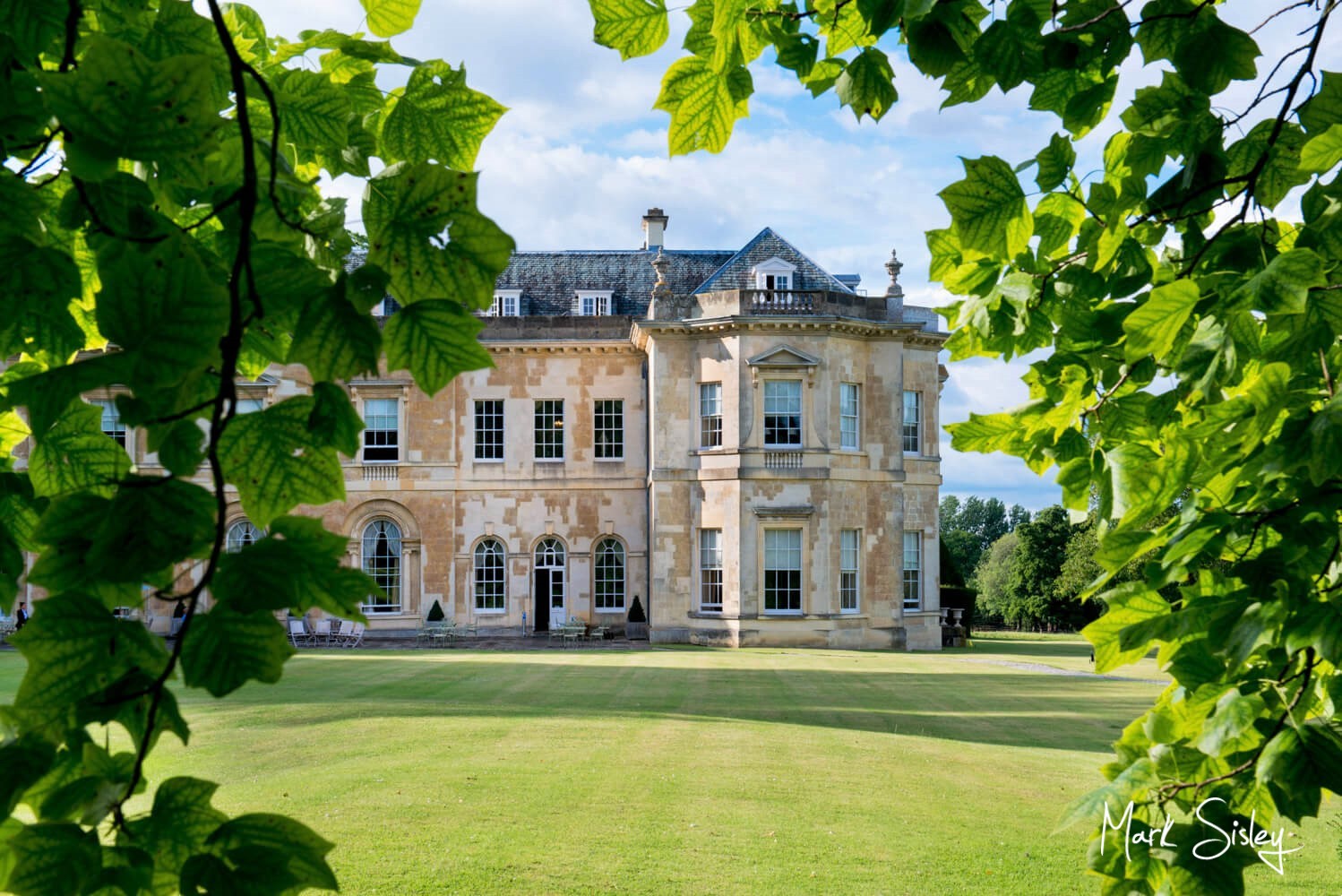 Civil Wedding Ceremony at Hartwell House
The socially distanced civil ceremony took place in the gorgeous main restaurant, whilst the huge floor to ceiling windows provided stunning views over the immaculate gardens.
The staff checked everyone's temperatures as they called us into the hotel in single file. We were all asked to wear our masks, and take our seats 2 metres apart from the next guest. This was one of my first weddings after the easing of restrictions, and this whole experience was a first for most of the family and friends in attendance.
Once the necessaries were behind us, it wasn't long before Daniele and Mark made their grand entrance. Despite the restrictions, the atmosphere was electric! The laughter and love was truly infectious as we all watched this lovely couple take their marriage vows.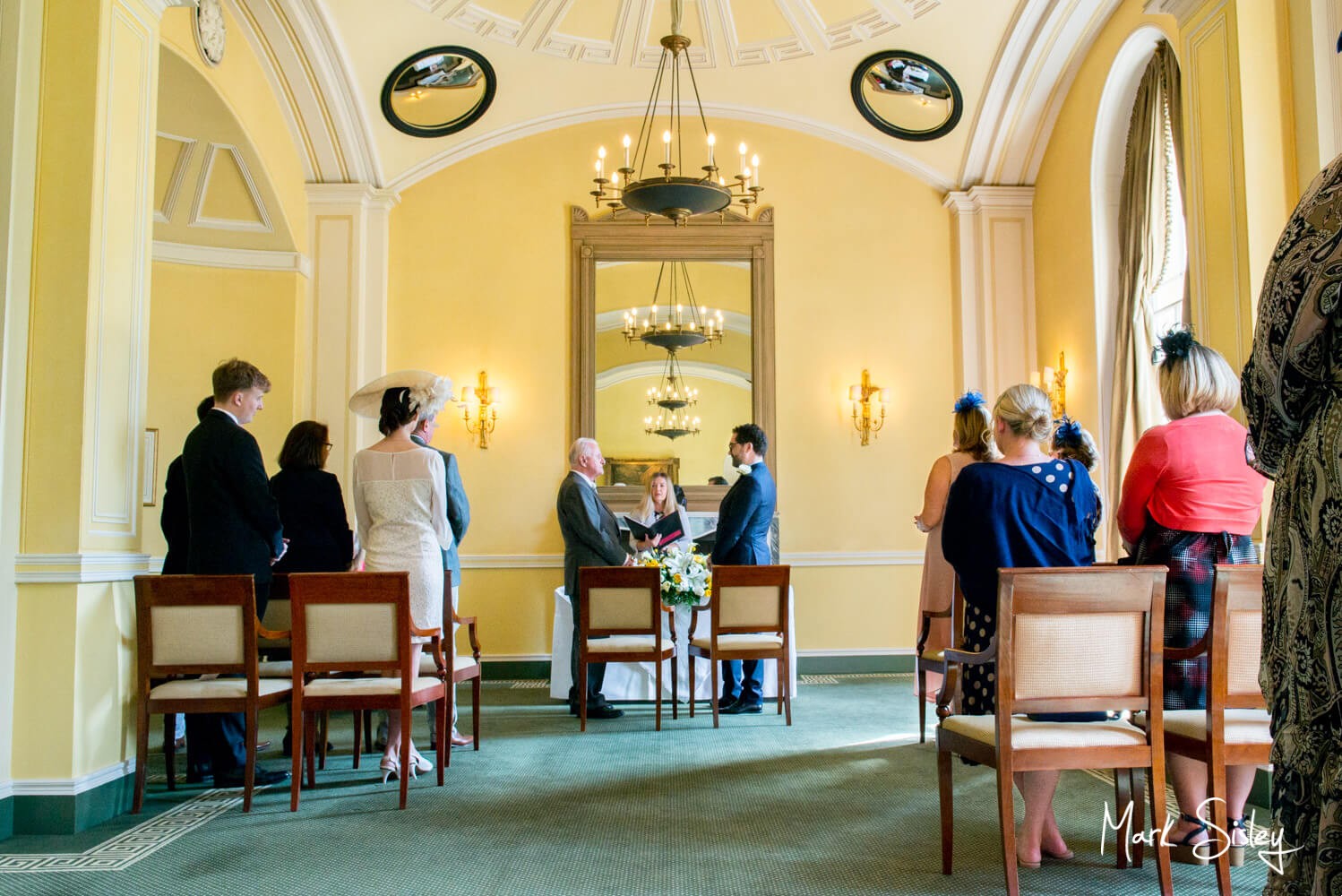 Photographs At Hartwell House
Once we were back outside, our masks were off, and I was soon capturing lots of photographs. The gorgeous hotel made a beautiful backdrop for the reception aisle and the relaxed group poses. It's something we used to take for granted, but I can't tell you how nice it was to see everyone's fabulous smiles once again as they congratulated the happy newlyweds.
Once the photographs were captured, and the congratulations were complete. We were soon on our way to their nearby reception venue in the pretty village of Dinton.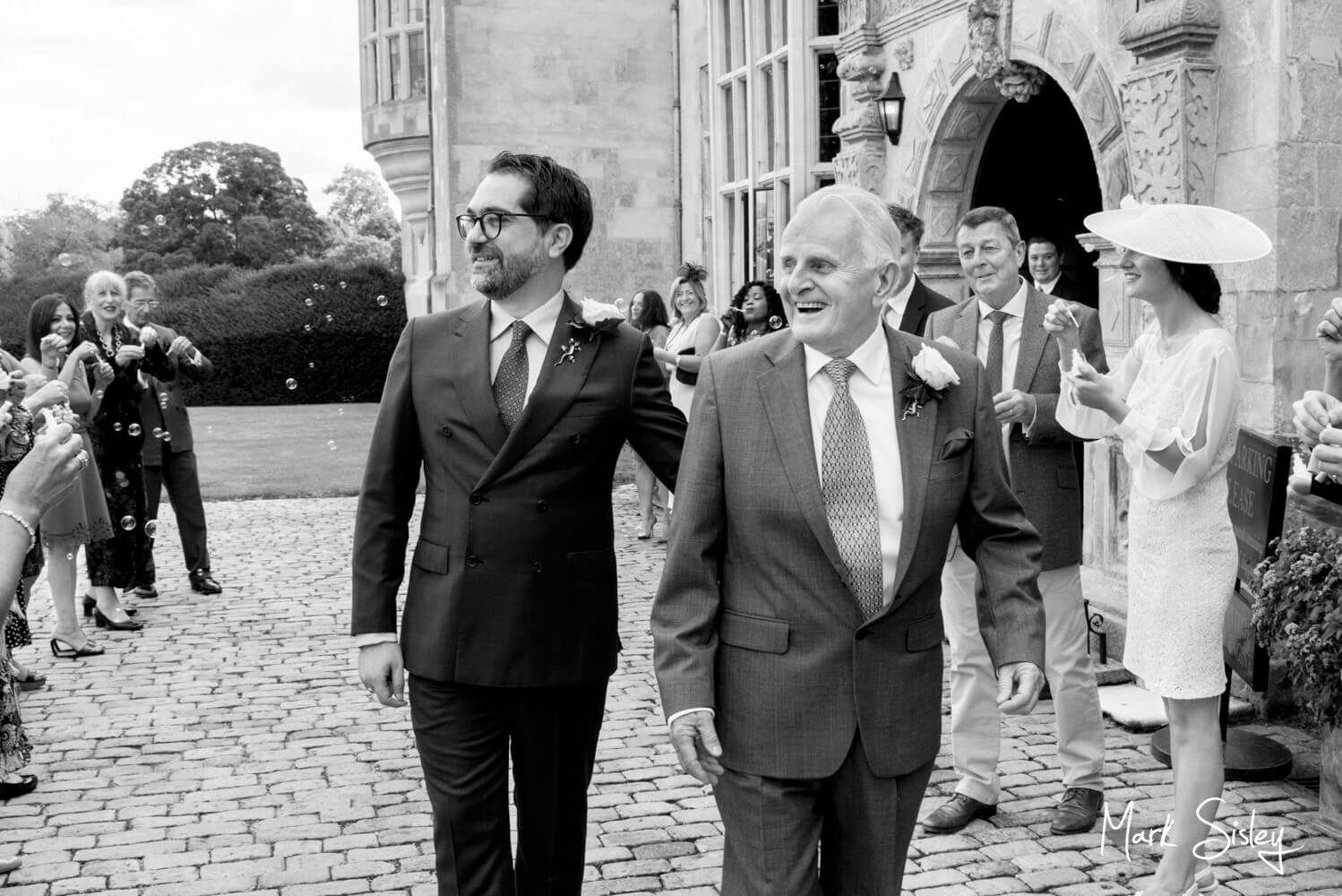 Drinks Reception & Wedding Breakfast at La Chouette in Dinton
This beautiful family run Belgian restaurant was formally a pub, in one of Buckinghamshire's prettiest villages. The historic ivy clad restaurant sits beside the village green, and all around were many gorgeous chocolate box thatched cottages. The cosy, atmospheric interiors included lots of low beams and character features.
As you can imagine, the wedding picture opportunities were fabulous at La Chouette! But my favourite backdrop was definitely the restaurant exterior itself. The old brickwork, traditional sash windows and lush green ivy combined perfectly for lots of old world charm.
It was wonderful to see how much this special couple were loved by their nearest and dearest. The non-stop party atmosphere, smiles and lively vibe was a joy to capture on camera. And I know Daniele and Mark were thrilled with the resulting images! Once the meal was underway, I said my goodbyes until the following day!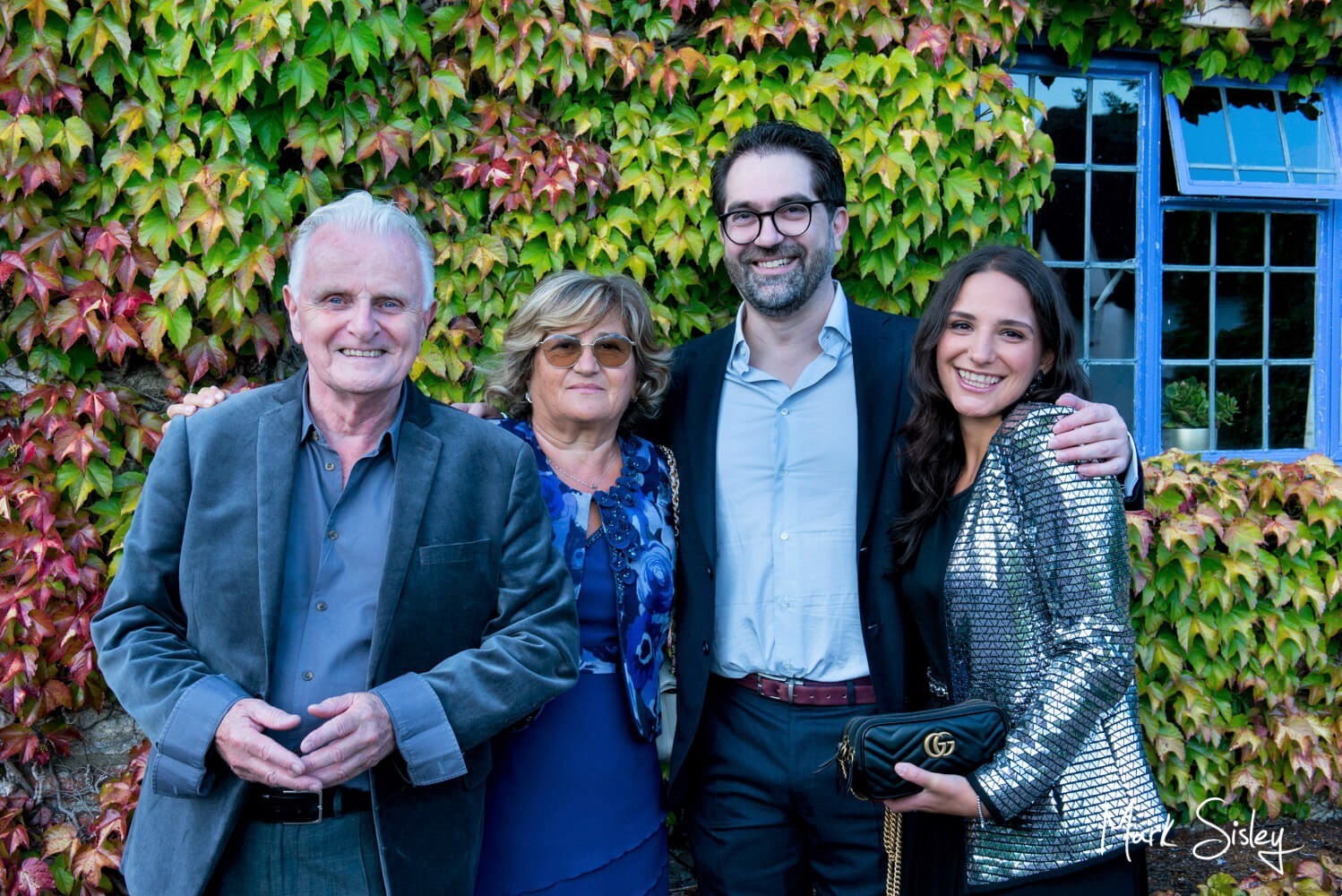 Second Day Of Celebrations
A day later, Daniele and Mark threw a second party! This gorgeous family garden was the setting for their really relaxed Buckinghamshire gathering. All the ingredients were in place for a fun filled day, and once again the weather was very kind to us! The colourful gardens were laid out with bean bags and deck chairs. And, the outside caterers ensured there was no shortage of drinks and delicious food on hand!
I really enjoyed capturing the lively speeches. These took place on the lawn after I'd captured the large group pose of everyone. With all the guests now grouped together, there were so many great reaction shots as I zoomed in discreetly from afar! As the laughter rang out loud, and the emotions ran high, my shutter just kept clicking away!
This gathering was all about fun, so 99% of my pictures on the day were reportage in style. I hope the love, smiles and laughter come through in my gallery below.
Thank you Daniele and Mark for entrusting me to capture your beautiful wedding celebrations over the two days. I wish you both every success in your marriage for the years ahead.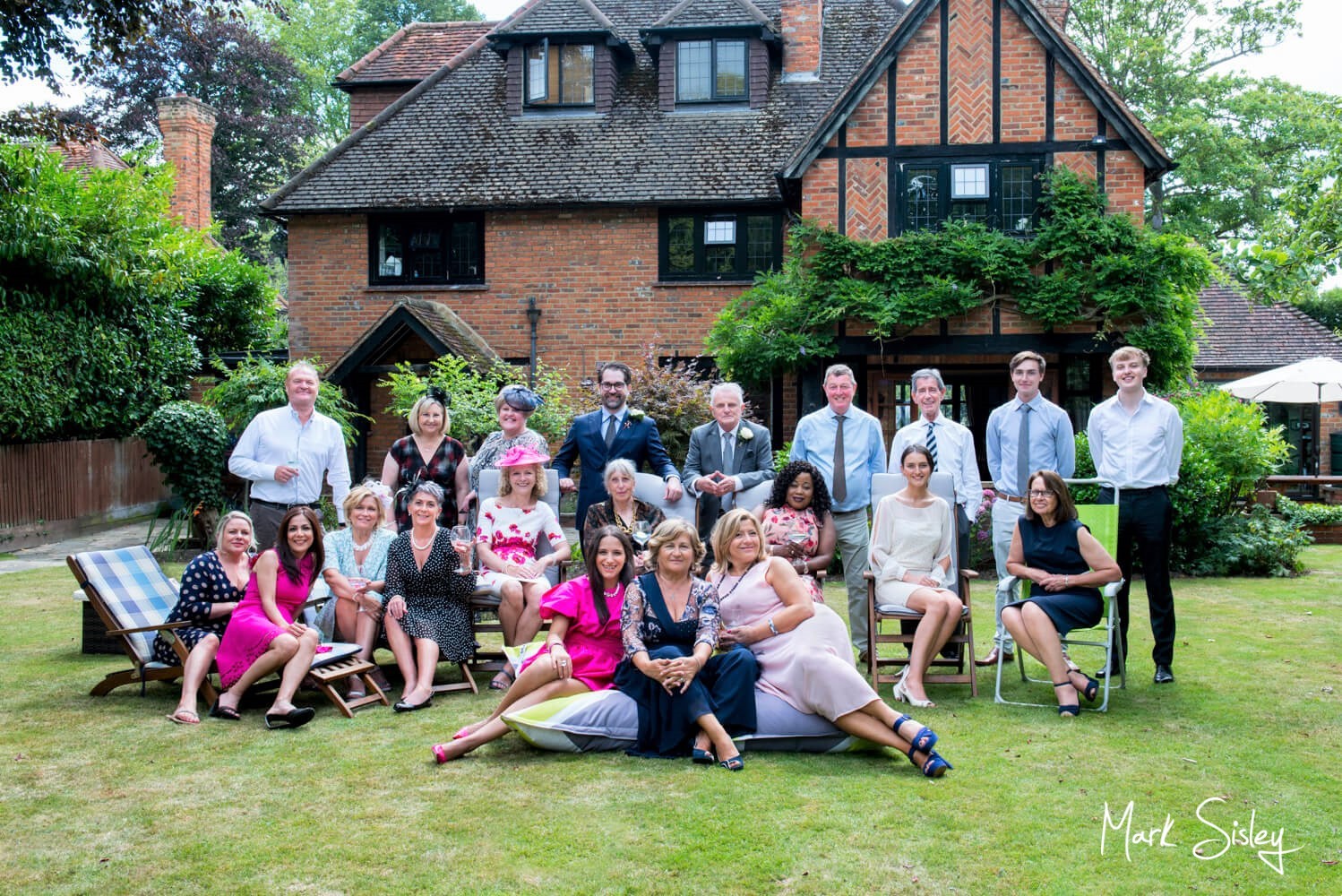 Marrying During The Pandemic
I certainly have so much admiration for the couples who opted to go ahead with their weddings after the easing of restrictions. Especially since the safety measures the government have in place can make the proceedings pretty challenging to say the least!
It's pretty tough not being able to hug your loved ones, having to hand sanitise non-stop, and to wear masks when we're indoors!  Once the pandemic is over in the years ahead, I'm sure our children and grandchildren will struggle to understand what we all went through!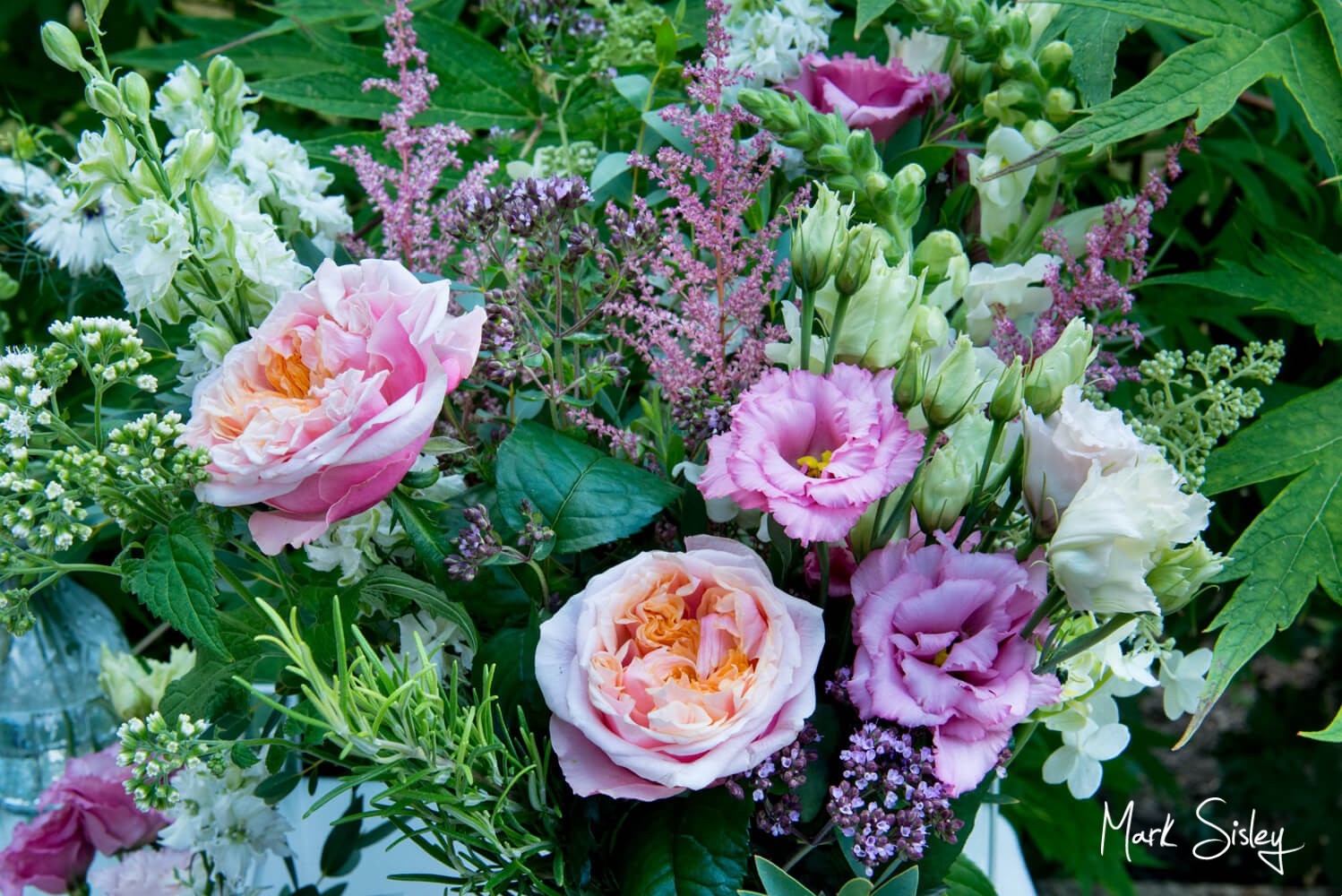 Kind Words
It is almost impossible to praise this very charming photographer too highly. His professionalism, the quality of his photos and the sheer positive enthusiasm that he has for his work. His photos were inventive, sensitive, beautifully constructed and highly professional.
Never once was he an intrusion and the final gallery of photos that he presented were more than we could possibly have hoped for. We really cannot thank him enough for his work or recommend him too highly.