The Lambert Hotel Wedding – Thame
Leona and Matt chose the lovely Mercure Lambert Hotel near Thame for their wedding, and I was honoured to do their wedding photography. The hotel offers a wonderful mix of old and new architecture, so it was great for photo opportunities.
The hotel sits in the Chiltern Hills, bordering three counties, with great access with the M40 motorway . The  pretty courtyard and gardens provided a perfect setting for their outdoor civil ceremony and drinks reception. Whilst I also had one eye on the gorgeous countryside nearby to the hotel for some great photo opportunities later in the day!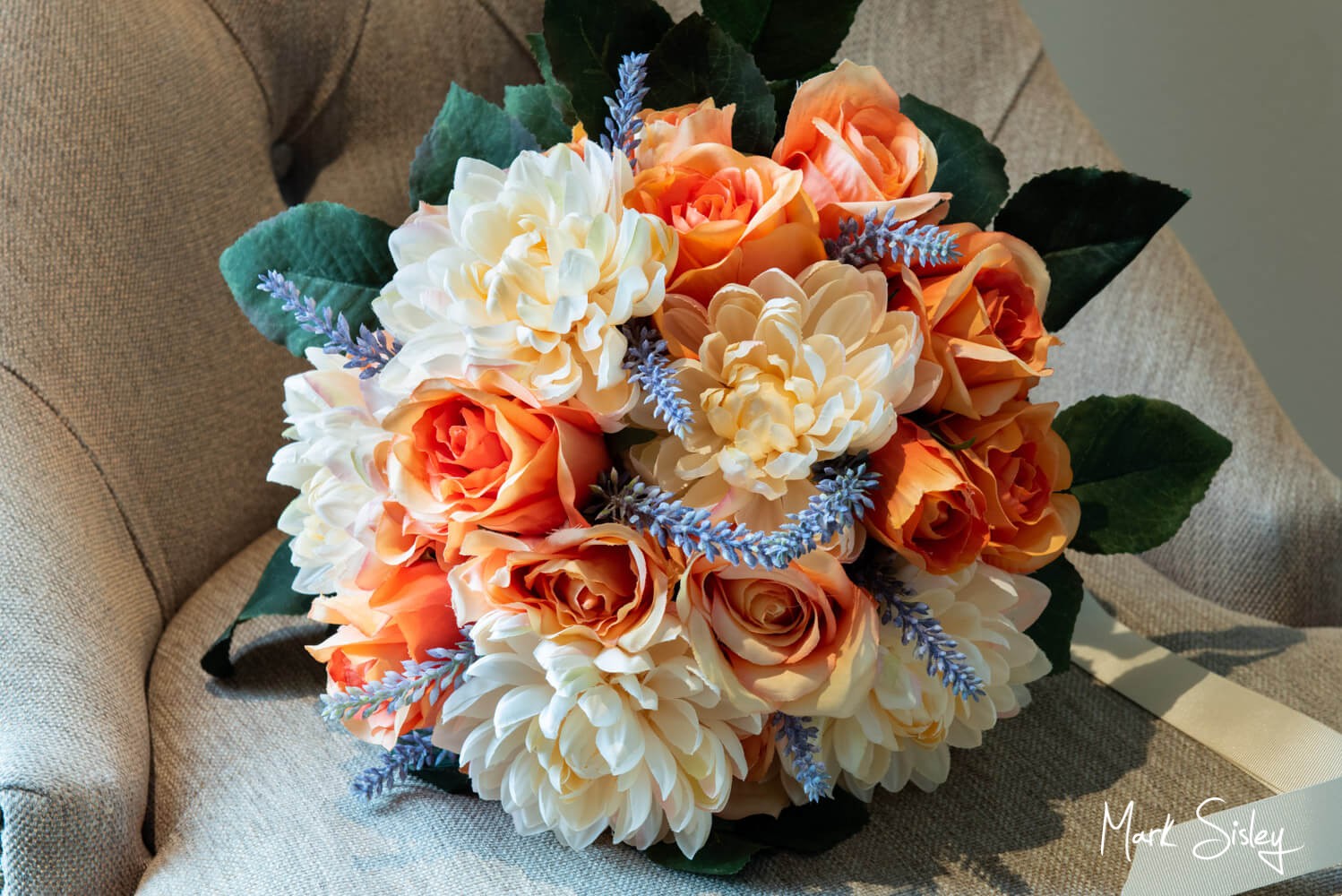 Lambert Hotel (Thame) Courtyard Wedding Ceremony
When the weather is this great, an outdoor ceremony is an absolute joy! And the hotel's courtyard did not disappoint for Leona and Matt's intimate wedding ceremony.
Leona looked fabulous as she made her grand entrance!  The heartfelt vows were truly memorable. And, it was evident how much this couple were madly in love with one another.
Once the ceremony was over, the newlyweds left the ceremony to a sea of confetti as the cheering guests lined the red carpet.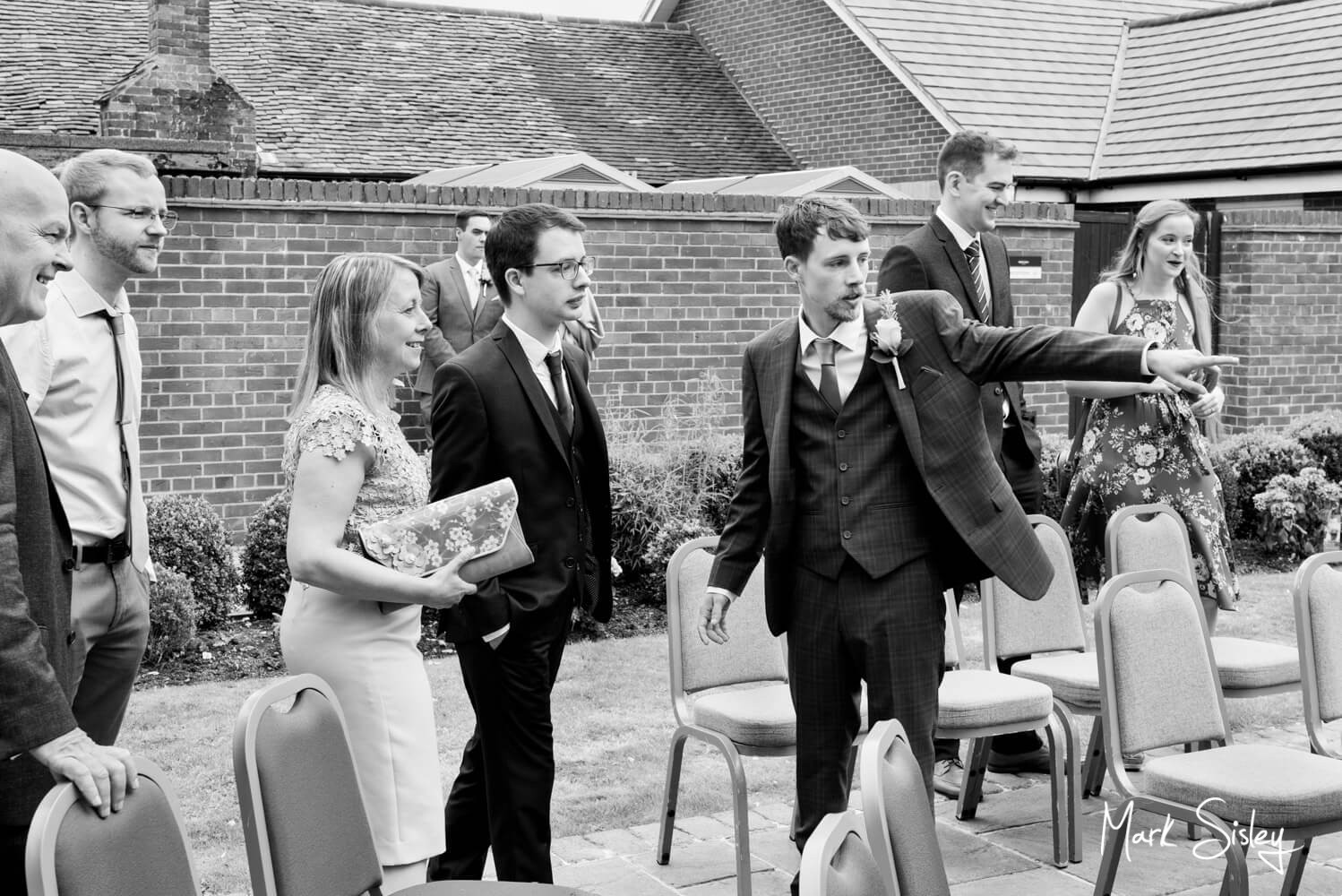 Drinks Reception & Group Photographs
Drinks receptions provide great opportunities for reportage style photographs. And Leona and Matt's was no exception, as this close knit group of friends and family were giggling and laughing all afternoon. With the party and celebratory atmosphere being this good, my camera was clicking away non-stop in every direction.
The Lambert Hotel in Thame offers an abundance of backdrops for wedding group photos. I particularly enjoyed working in their pretty courtyard, with the perfect combination of flower borders and mature trees. Then the main hotel interiors offers some wonderful funky backup options too.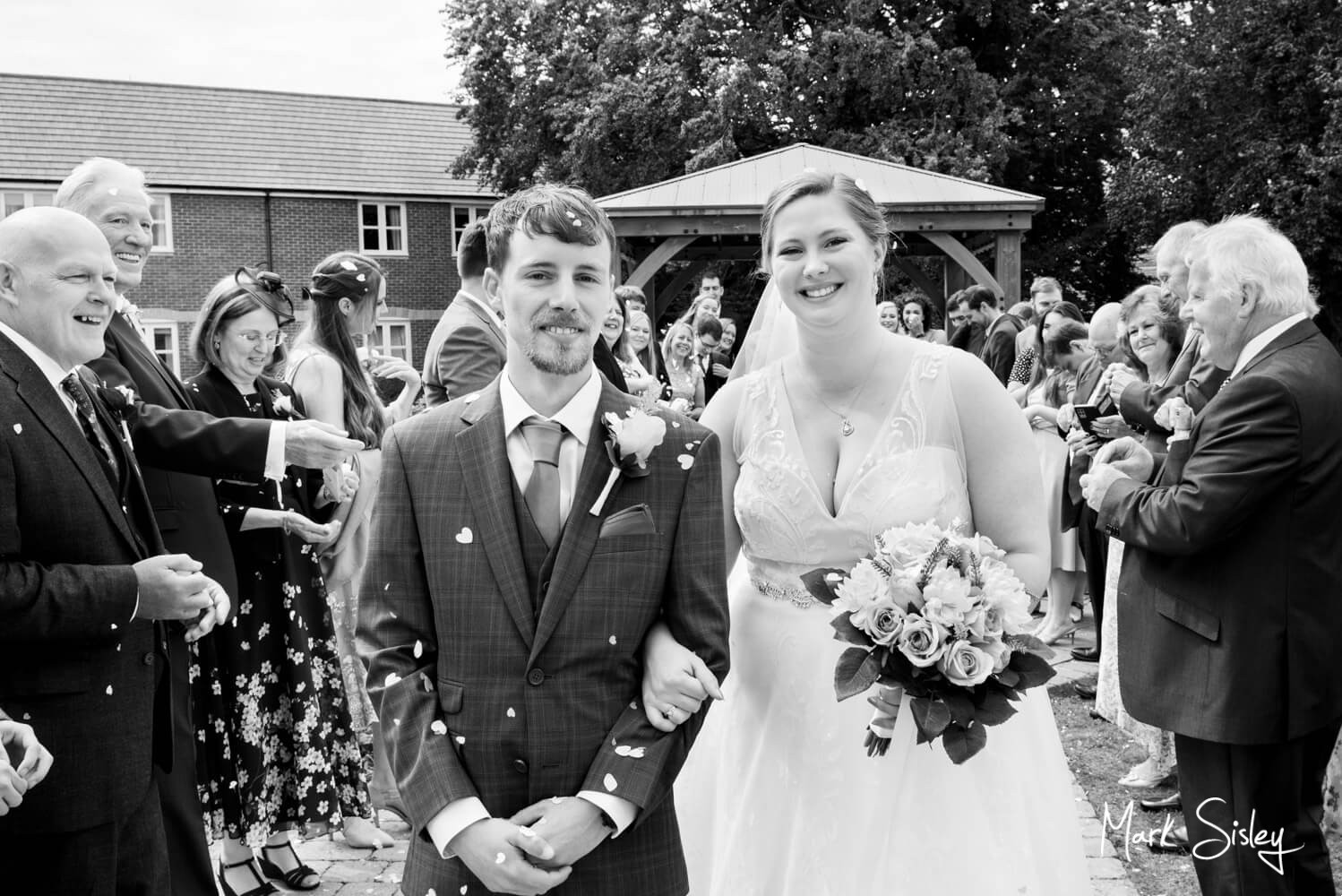 Adult Bouncy Castle
Leona and Matt arranged for a bouncy castle at their wedding, it just really appealed to their fun loving personas. And as I wrapped up the family group photos, they jumped onto it in the blink of the eye! And not far behind were Leona's girlfriends; there were a few kids at the wedding, but they had to wait their turn. I captured one of my favourite shots of Matt rescuing his chuckling bride, Leona's expression was absolutely priceless!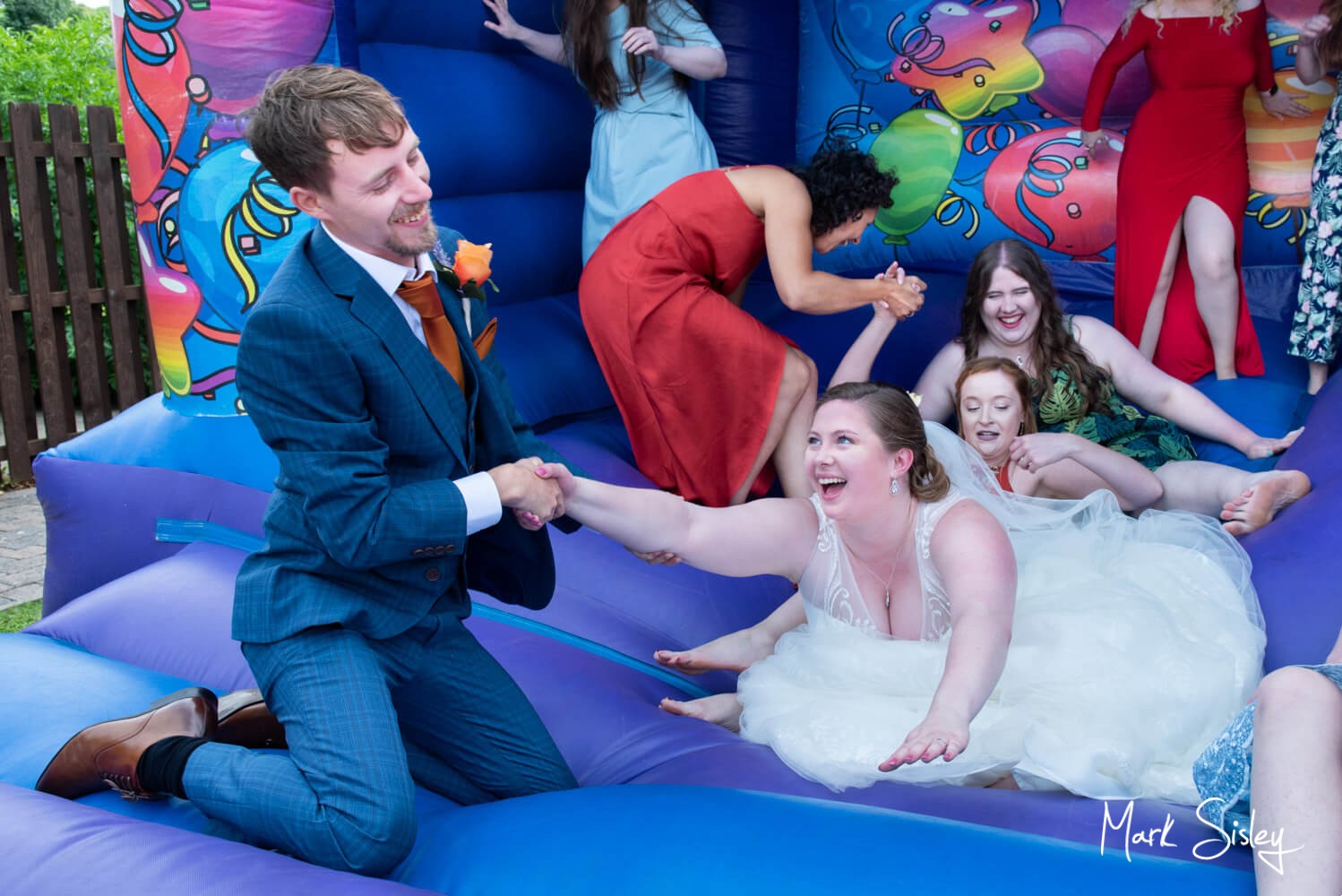 Wedding Breakfast & Speeches
The guests thoroughly enjoyed the delicious sit down meal, and I can vouch that the food was truly divine!
The lively crowd loved the speeches, and some of the resulting pictures have really captured those magic moments! I'm always looking for lots of wonderful reactions from the people around the speaker, and these guys didn't let me down!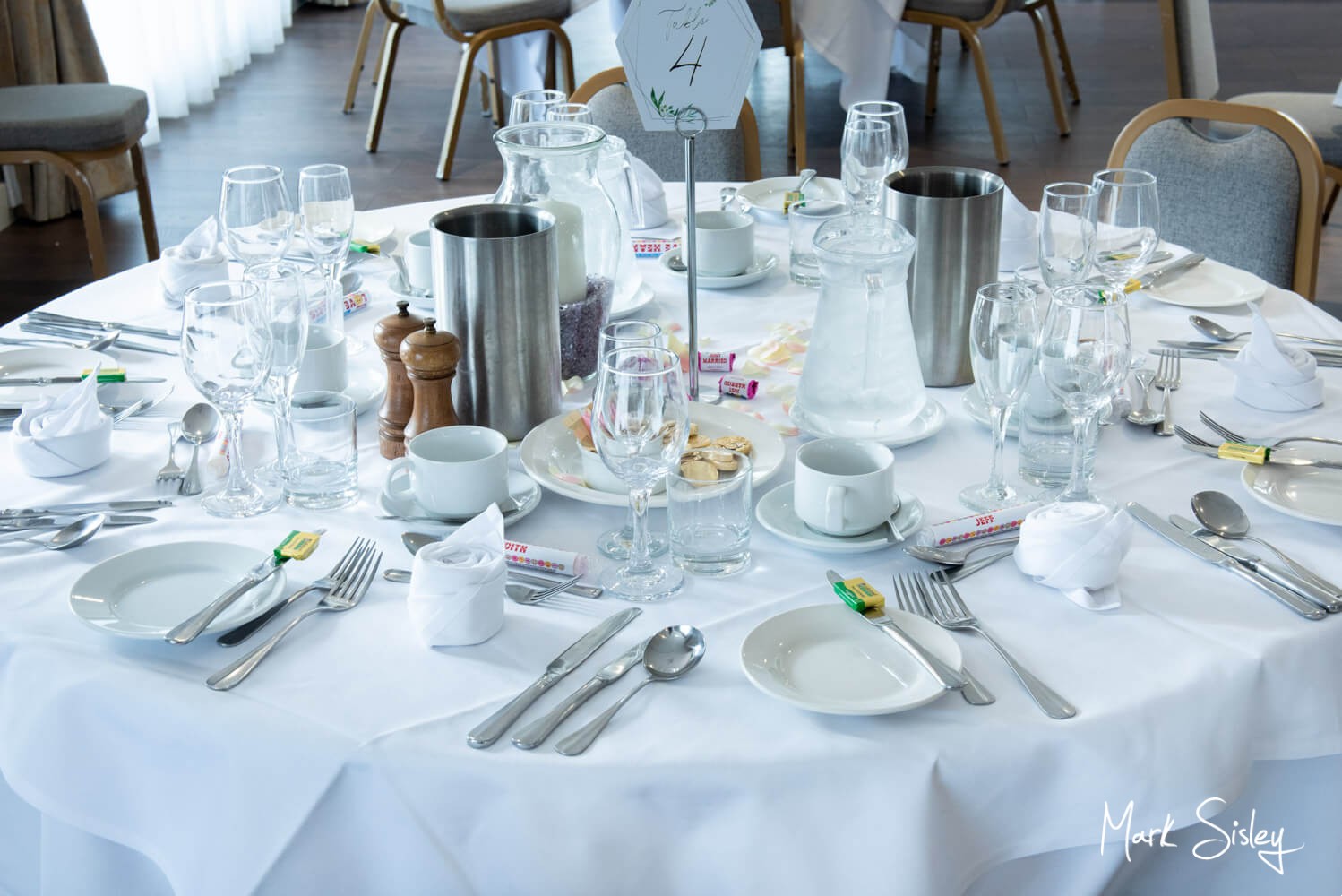 Oxfordshire Sunset
At my pre wedding meeting with Leona and Matt, I couldn't help but notice the gorgeous the surrounding countryside. So at the end of our meeting the three of us drove off in search of the perfect spot for some viewpoint photos for their wedding day. We came up trumps straight away, with incredible views over the local area, now we just had to pray for nice weather on the day!
Come the evening of the wedding, the weather was absolutely spot on, with almost perfect blue skies with a few wispy clouds. Wedding photographers pray for these moments: the magical golden hour, and views to die for too! So off we went in my car. Just a few minutes later we were enjoying a wonderful sunset over the rolling Oxfordshire countryside.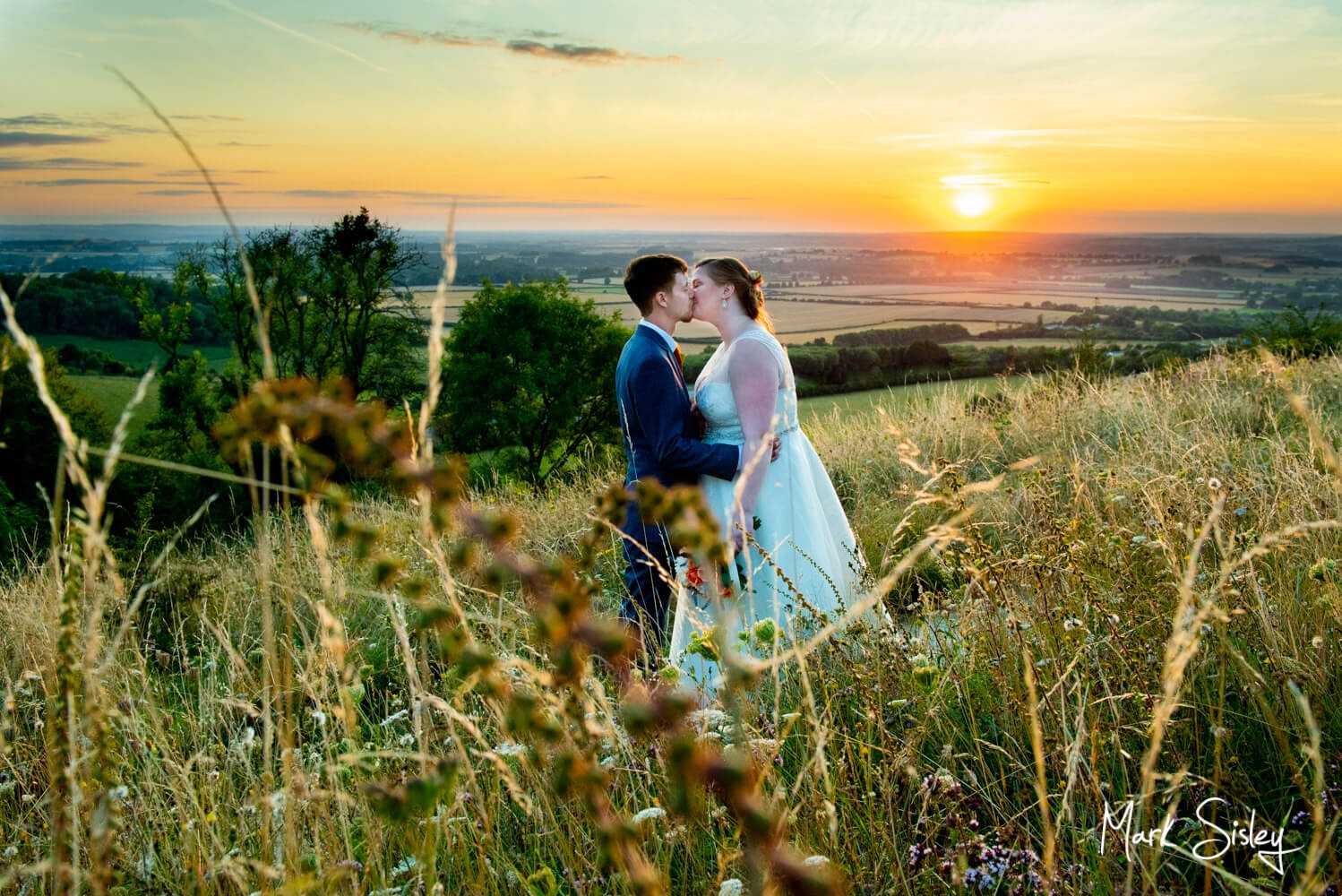 Golden Hour
The light was sheer perfection, combined with the wildflower meadows, and the wonderful views. I worked fast, the very best light lasts for about fifteen minutes, yet there were so many beautiful backdrops!
It's so rare that all my lucky stars align for the golden hour, so I was going to make the most of this magical opportunity. Thankfully Leona and Matt didn't mind wading into tall grasses, or walking the best part of 200 metres in total. The resulting images were some of my absolute favourite pictures from the day.
On our return, I had my eye on one more striking backdrop at the hotel. A gorgeous set of fairy lights illuminate one of their mature trees. It lent itself perfectly to a grand finale night-time silhouette shot of the newlyweds. This atmospheric pose came out really well, and this proved to be such a magical way to end the pictures.
Soon I was saying my goodbyes before I headed home for some well earned rest before my next day's wedding booking!
A wonderful wedding, a delightful couple, and such a fun day, I couldn't ask for anymore!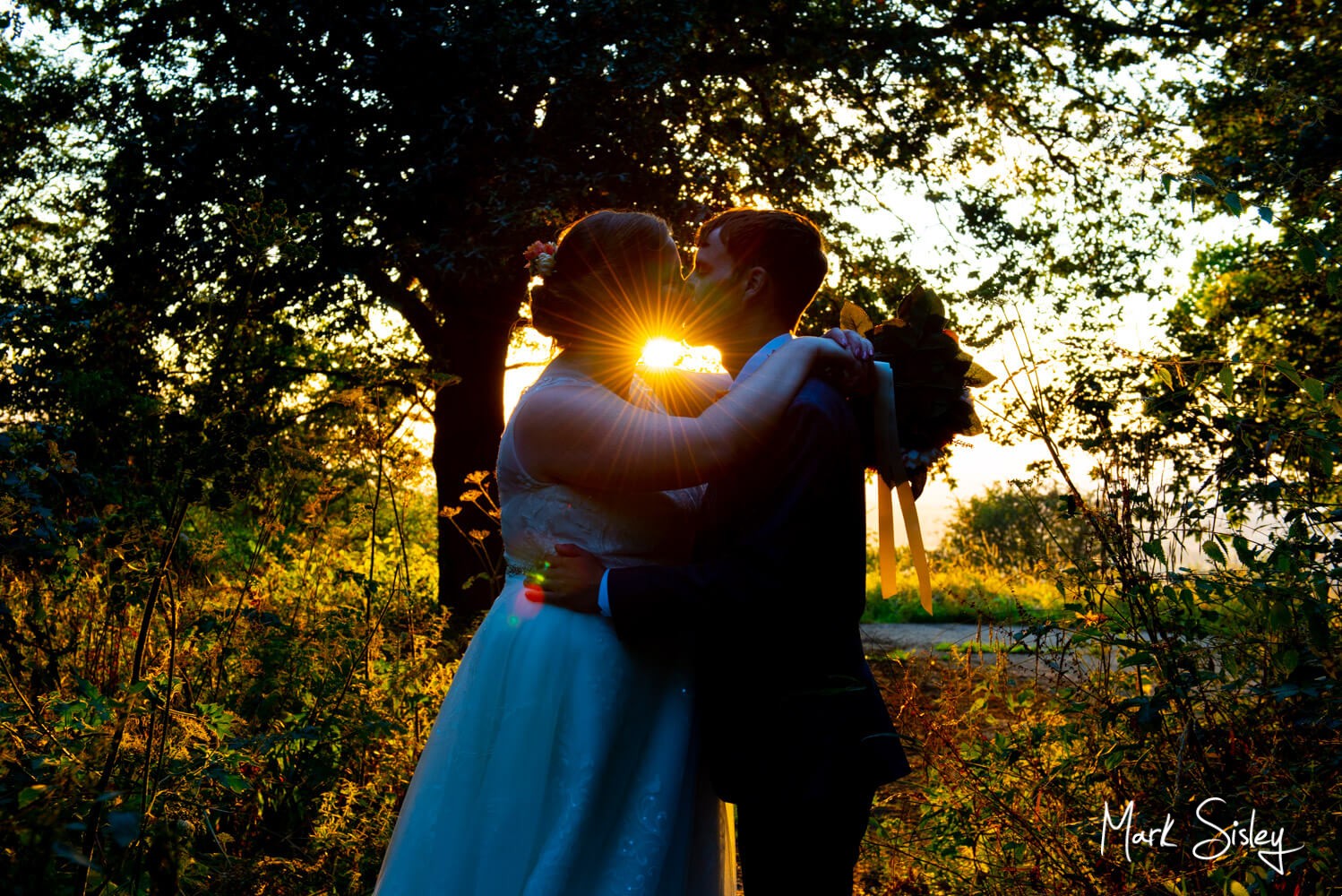 Kind Words
Mark was so organised we were able to completely rely on him to organise our guests for group photos. He was discreet and unobtrusive while he took many candid photos of our guests, capturing moments we had missed.
He worked incredibly well with all of our guests of all ages including our young cousins who are toddlers and babies. Many of our guests commented to us both about Mark's mannerisms while interacting with them and the shots they had been shown.
Guests who we know are not at ease in front of a camera, appear to be oblivious and comfortable in the photos we have received after the day which is a lovely feeling to know so many of them were put at ease by Mark's professionalism.
We hired Mark for a full 8 hours coverage. And, from the first photos of guests arriving until the last minute of the 8 hours he was still taking photos and making sure to capture every extra little bit he could.