Gorgeous Sunny Day For A Heartfelt Wedding 
From the very first discussions I had with Lauren & Alex about their wedding at Missenden Abbey, I knew it would be so special, despite the current lockdown restrictions! This lovely couple are down to earth, really kind hearted, thoughtful and genuine. It was evident on the day that their family and friends adore them; and the look in Lauren & Alex's eyes throughout the day was magical to witness.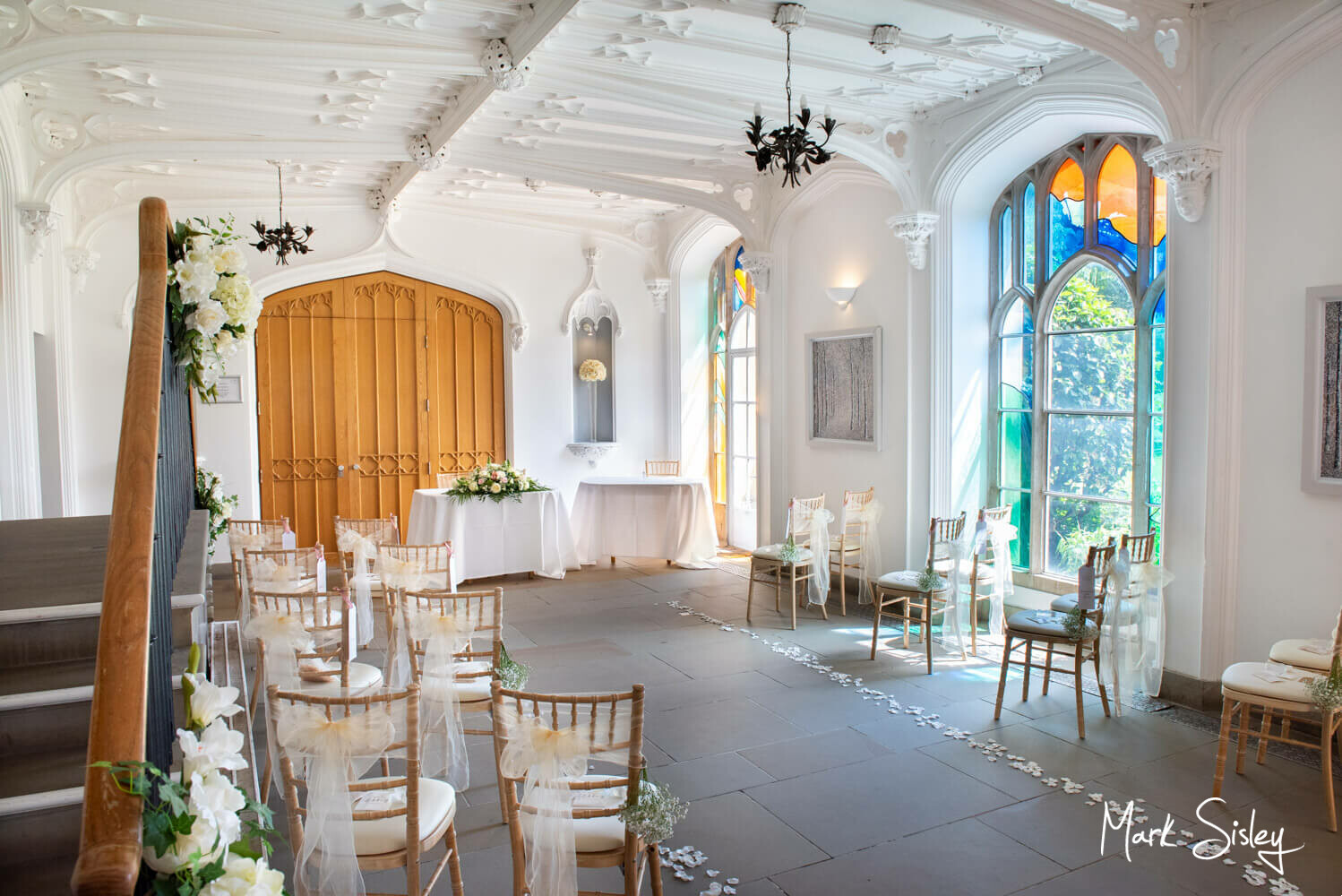 Glorious Missenden Abbey 
Missenden Abbey never fails to impress, and it certainly shone for Lauren & Alex's wedding day, even with the lockdown restrictions. This majestic building always takes my breath away, time after time! What I love most about this historic venue is the wow factor at every turn. From its grand interiors, to the castellated exterior, from the stained glass windows to the stunning flower borders.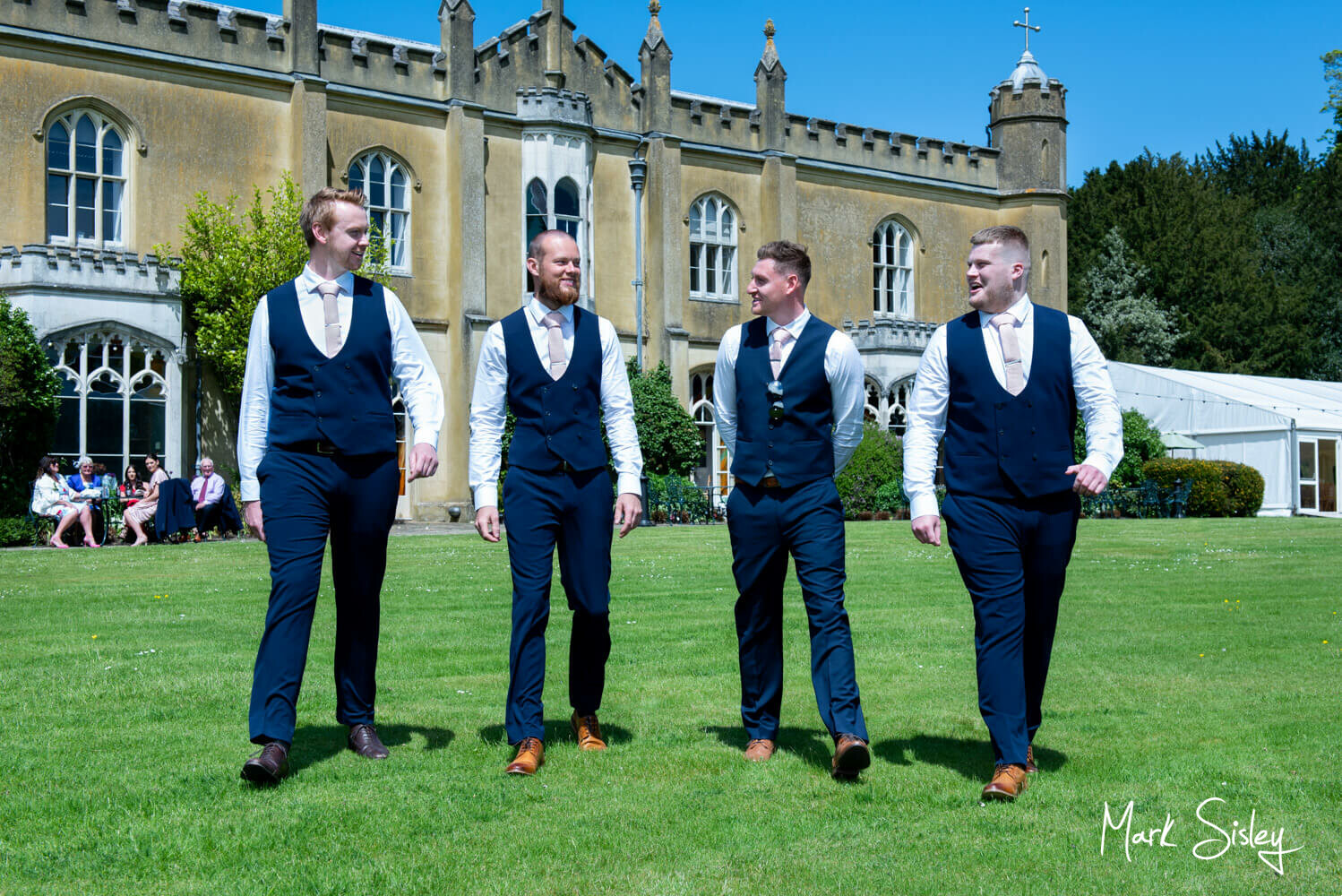 No Pre Ceremony Nerves 
Both Lauren & Alex were at Missenden Abbey on the morning with their attendants, although naturally they stayed apart until the ceremony itself. In my meeting with both of them for a few picture opportunities pre-ceremony, I noticed how calm they were. If they were at all nervous, they certainly hid it well!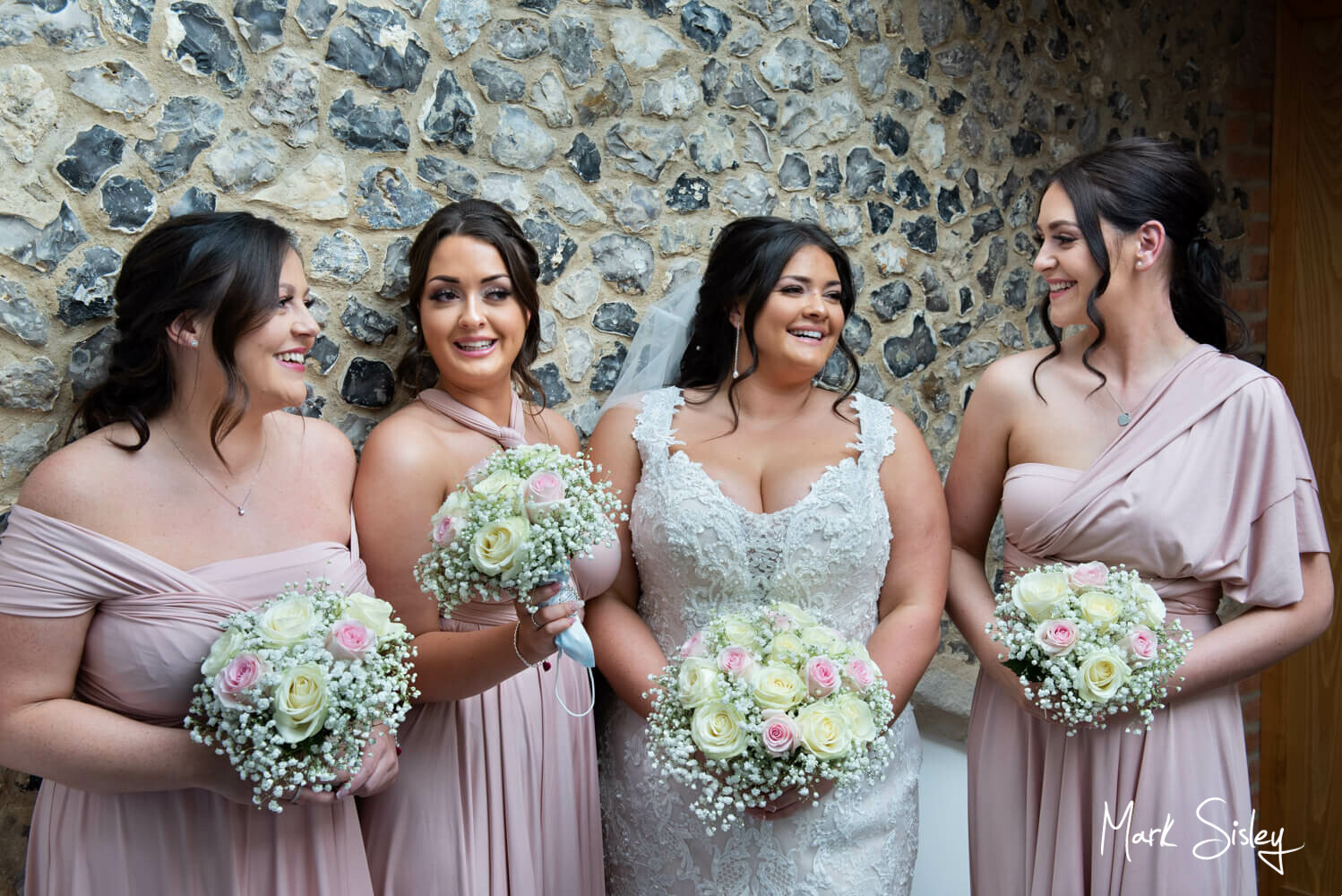 Civil Ceremony In The Garden Room
With current pandemic lockdown restrictions, Lauren & Alex dramatically reduced the number of wedding guests. This must be a really challenging ask for any couple; heaven knows how tough it must be to reduce the numbers from 70 down to 30 guests. For  family and friends who couldn't make it to the service, the couple booked the talented videographer Mark Cooper from MC Media & Film, who live streamed the intimate ceremony far and wide.
The ceremony itself was as special as could be, with laughter, emotions & tears  from start to finish. This was one of those occasions where everyone present was welling up as they witnessed the lifelong promises & vows between these two lovely individuals.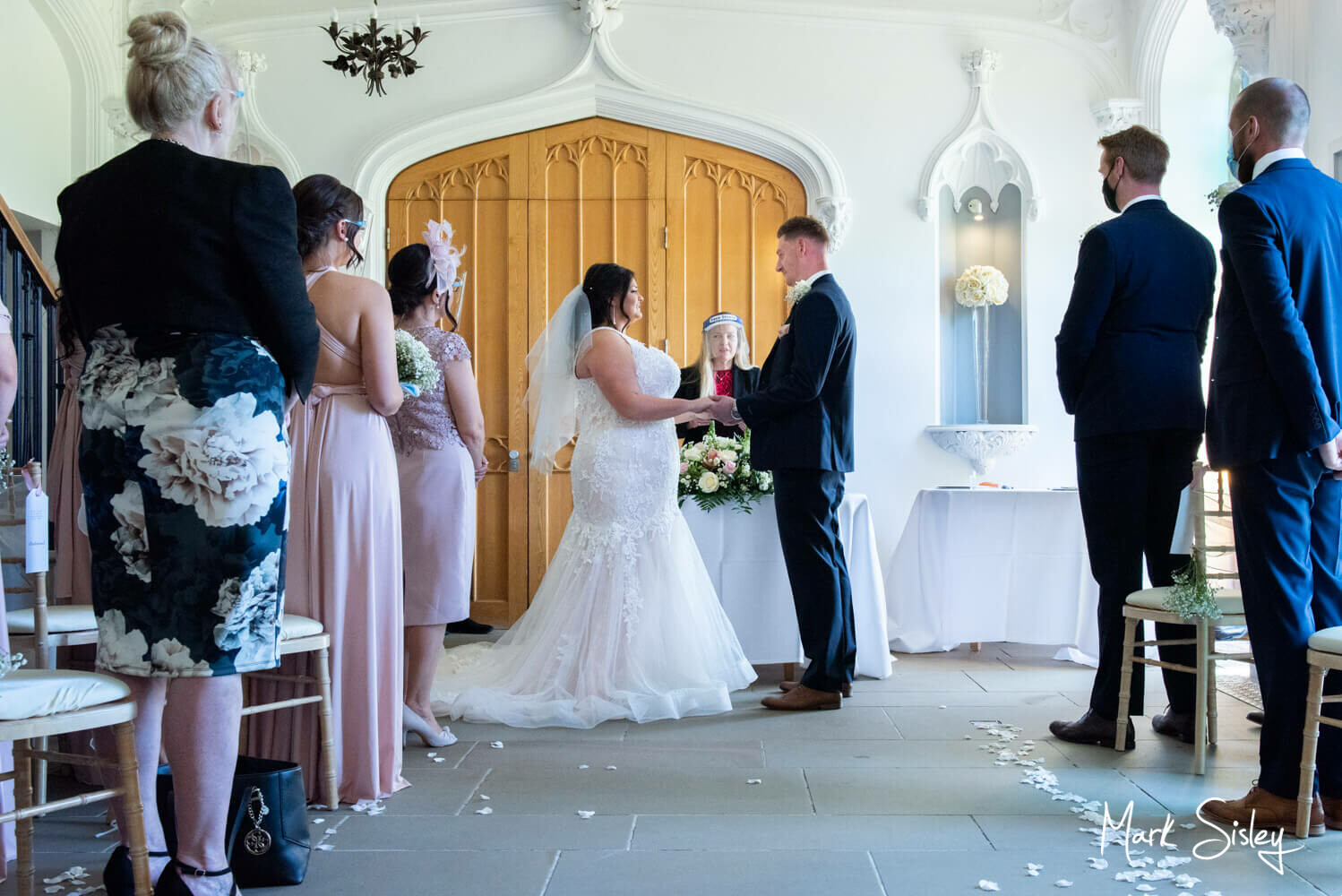 Drinks Reception & Photographs In Missenden Abbey Grounds 
There was barely a cloud in the sky as the newlyweds emerged into the gardens through the joyous and colourful confetti aisle. I followed this with a group shot of everyone in the haha, a wonderful historic feature great for a more relaxed style of group pose. At this stage I felt it was far too hot to continue with any more group pictures, so I encouraged everyone to relax and enjoy the wonderful party buzz until later in the day.
Once everyone had a glass of fizz in their hands, they enjoyed the sunshine with their friends and family. As always,  the best pictures are candid shots of people being themselves, and this lively crowd proved plenty of opportunities for great reportage photo moments.
Then, fifteen minutes before the speeches and meal were due to start, I joined the couple for a stroll through the grounds to ensure we captured lots of those wow abbey backdrops.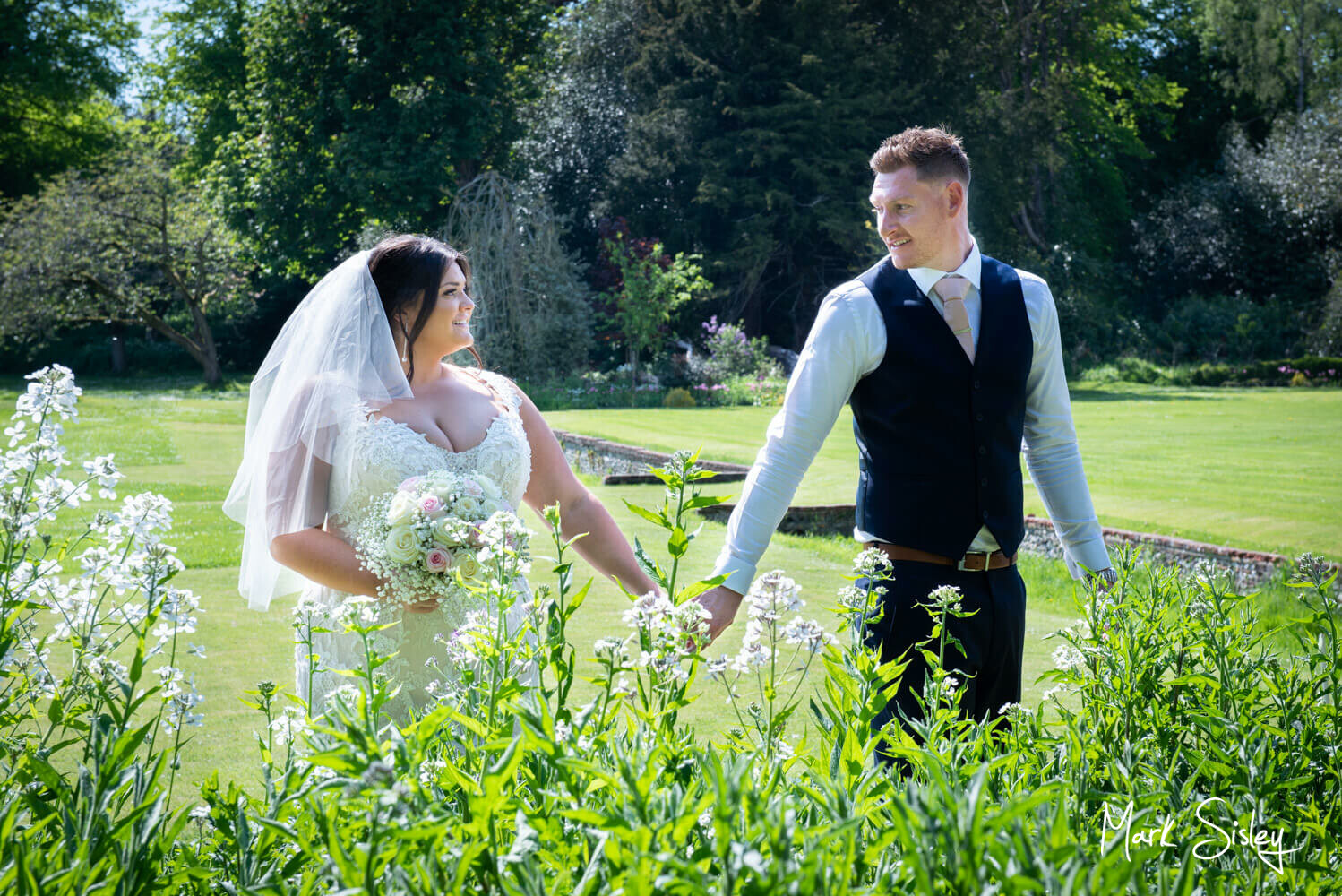 Fun Packed Speeches 
These guys were absolute naturals when it came to the speeches, and the memorable life stories brought both tears and laughter to guests' faces.
The best men had also pre recorded video messages from those who couldn't make it to the wedding. Lauren & Alex's faces were such a picture as the emotional good luck messages were shown on the big screen!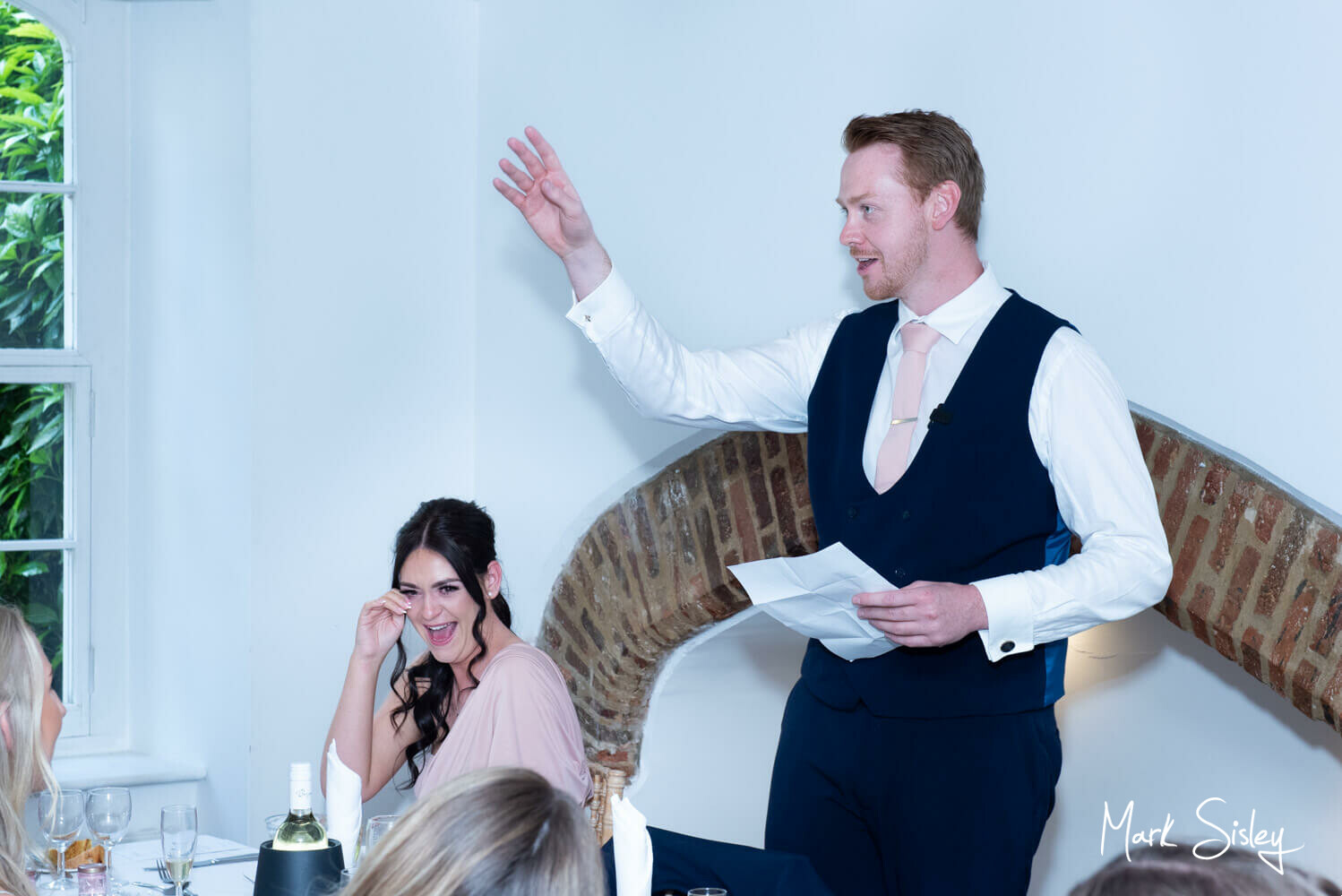 After The Meal
Thankfully the temperature was much cooler by now, so it was family group picture time back out in the gardens. We now had lovely soft evening sunlight for the family poses.
I stayed on to capture the party buzz through until 10pm. By then, most of the guests were enjoying the glorious outdoor terrace overlooking the far reaching Misbourne Valley.
For their wonderful summer wedding, Lauren & Alex certainly chose a magical setting for their special day. The attention to detail throughout was amazing, and the ladies gowns were beautiful too, but I especially adored Lauren's pink & white colour scheme!
A big thank you to you for asking me to document your fabulous Missenden Abbey wedding – despite the lockdown, it was a beautiful and moving day!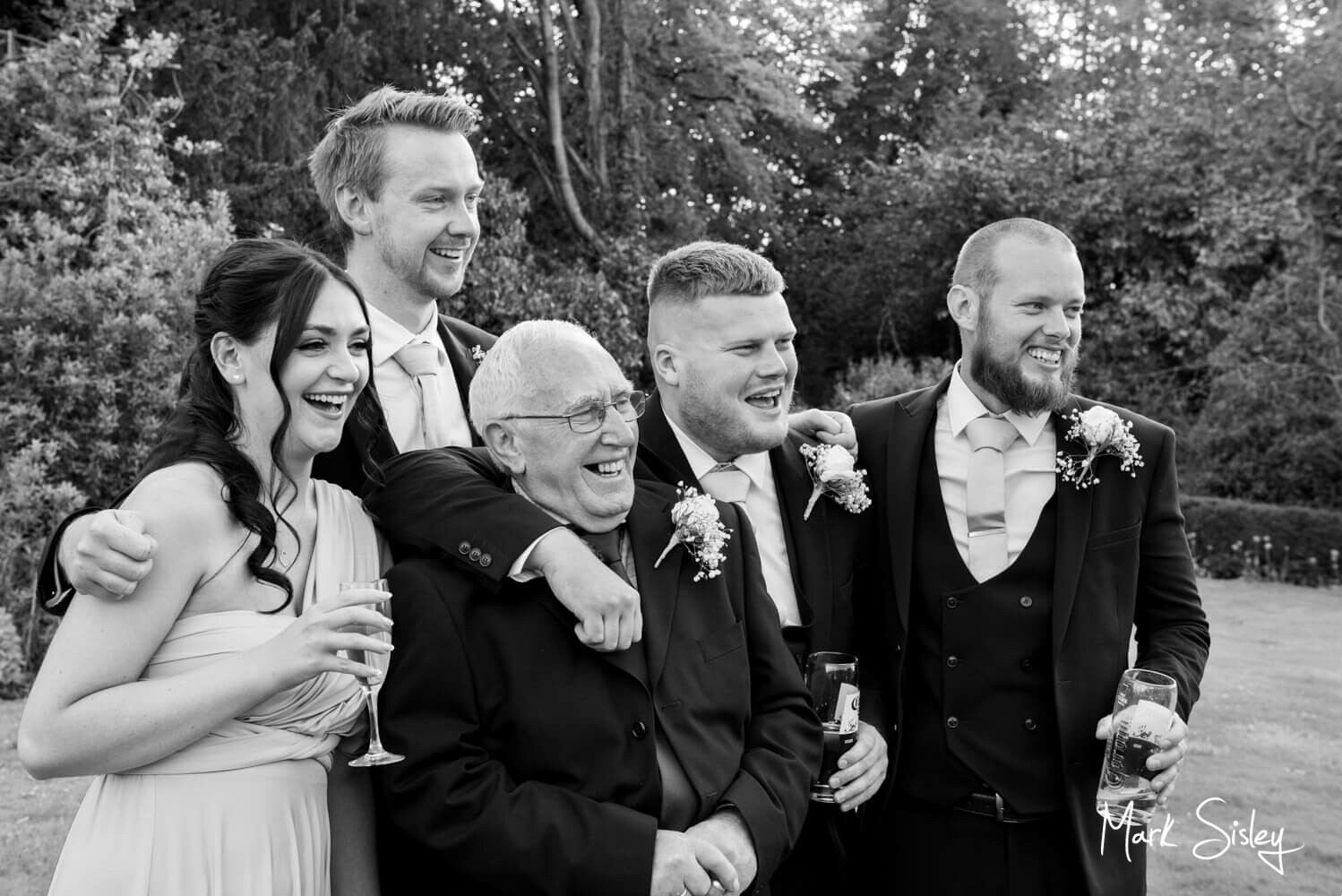 Kind Words
Dear Mark,
We just wanted to say a HUGE thank you for capturing our special day and all the emotion that came with it. From the morning in the bridal suite to funny moments that some people missed out on…but we can see them all now!
We came across you as a recommended wedding supplier of over 15 years by Missenden Abbey. Instantly we could see that you knew the Abbey, the different locations and lighting at various times of the day.
We browsed your work and knew we wanted you! The bright, emotional, uplifting photos were really what we were looking for.  We wanted YOU to capture those moments on our big day.
We absolutely loved having you as our photographer. Your knowledge of photography is tremendous and a clear passion of yours which made us feel more excited about what the outcomes could be, but you over delivered!
All of our guests commented on how great and efficient you were and how hard you worked. You made people that aren't used to having their photos taken feel at ease. We didn't feel like we were spending the day being models. You simply just advised that we let the day flow and the pictures will come….and wow, you were absolutely right!
We weren't really sure what to expect but we are so happy with the results. You worked so hard all day & remained very professional and we cannot thank you enough.
You really listened to our every need and we cannot recommend you highly enough. Your knowledge of photography is second to none and we're so pleased that we chose you to capture our day.
We would recommend you to anyone looking for fun, bright, statement photos of their big day.
Thank you again, Lauren & Alex