Missenden Abbey – A Stunning Venue For A Military Wedding
Alyssa and George chose  Missenden Abbey for their military wedding, and what a fabulous choice! Missenden Abbey have recommended me for wedding photography for 15 years; I always enjoy visiting this lovely venue.
The abbey's colourful history dates back 800 years. And this splendid venue was now ready to become part of George and Aylssa's history too!
Locations really don't come any grander or better than this gorgeous wedding venue. The colourful gardens are divine, and the mix of old and new architectural features within the abbey's walls is truly breathtaking.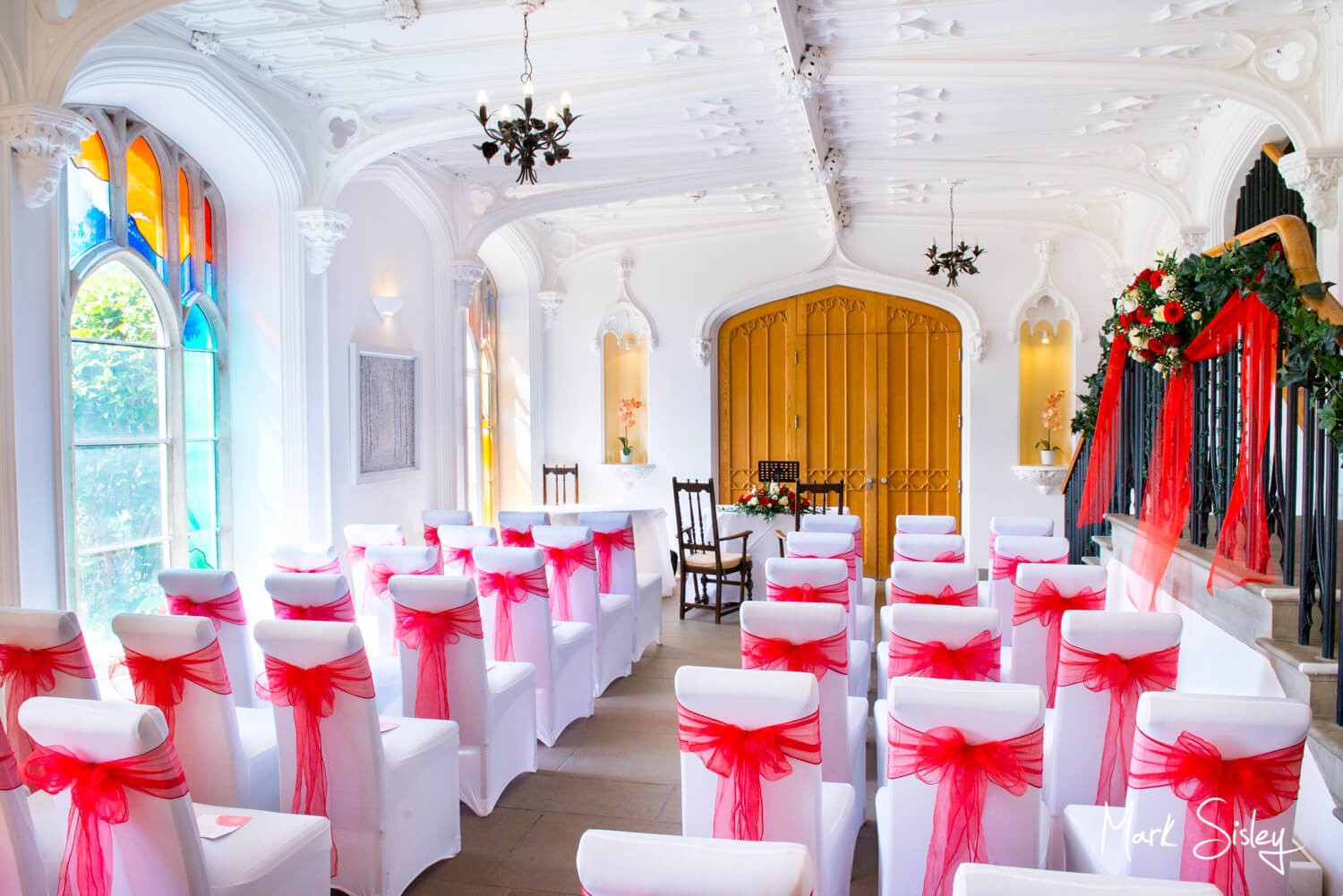 Civil Ceremony At Missenden Abbey
Alyssa and George's intimate ceremony took place under the abbey's vaulted ceilings. This stunning room is always filled with the most beautiful light. The huge arched stained glass windows also offer fabulous views of the landscape; you really couldn't ask for a more serene setting for a civil wedding.
Alyssa's grand entrance nerves soon disappeared as she caught sight of her future husband. His reassuring smile brought the most beautiful expression from his gorgeous bride.
I always feel so privileged to be right at the front during the crucial moments in the ceremony, and this wedding was no exception. The love that these two shared for one another was there for all to see. This was especially evident from my position next to the registrar during their vows.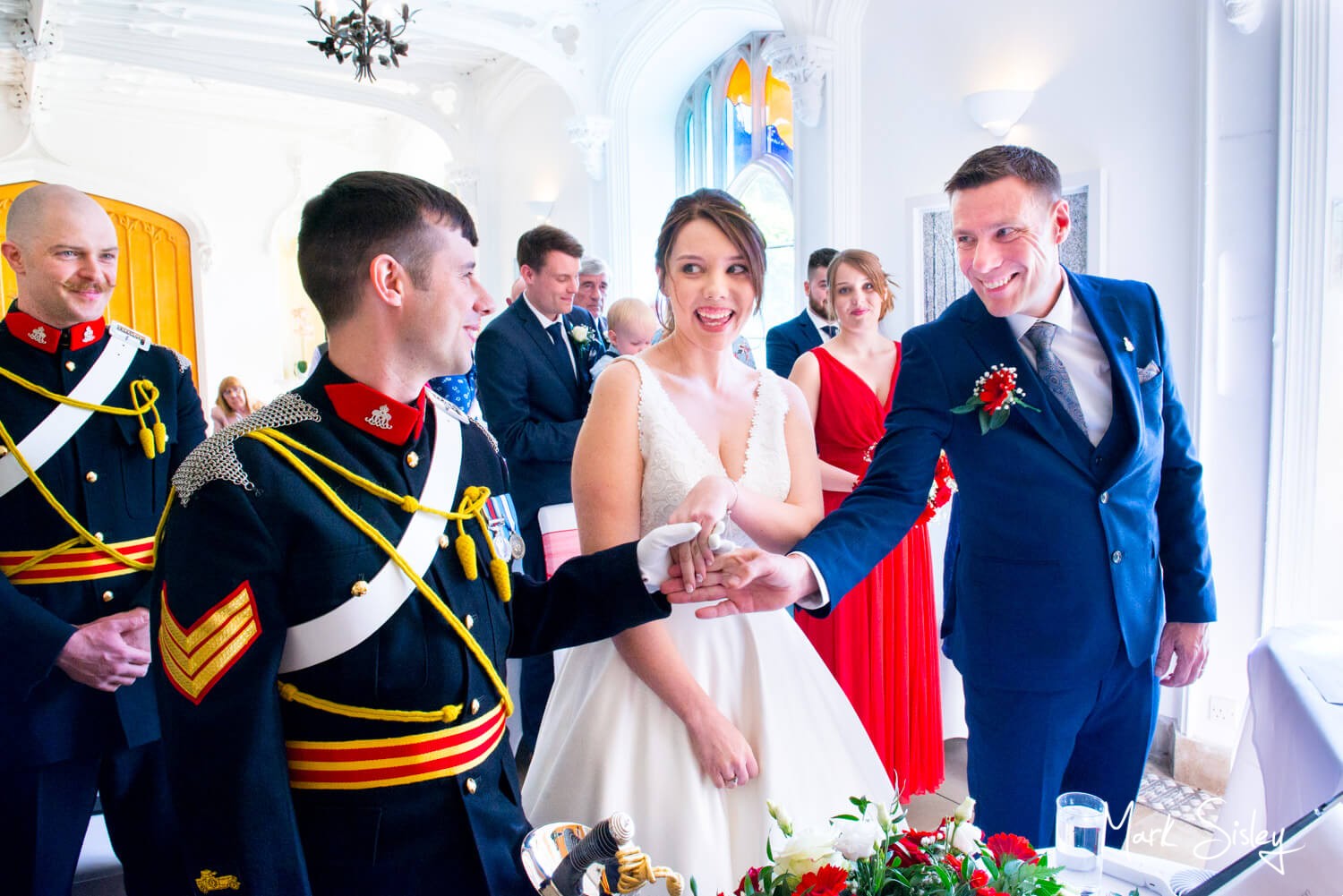 Champagne & Photographs On The Lawns
The informal drinks reception took place on the abbey's lawns under near perfect beautiful blue skies. You really couldn't wish for a more idyllic location or better weather! It didn't take long before the wedding guests were in full on party mode, and non-stop laughter continued the whole time I was in attendance. Most of the images I captured were reportage style, but some classic poses were also requested of the newlyweds with their family members.
I loved how Alyssa had coordinated the bridesmaid's dress and the flowers so perfectly with the guys' military dress uniforms. This provided a dramatic splash colour in the photographs too. The red and white combination certainly gets my vote of approval every time!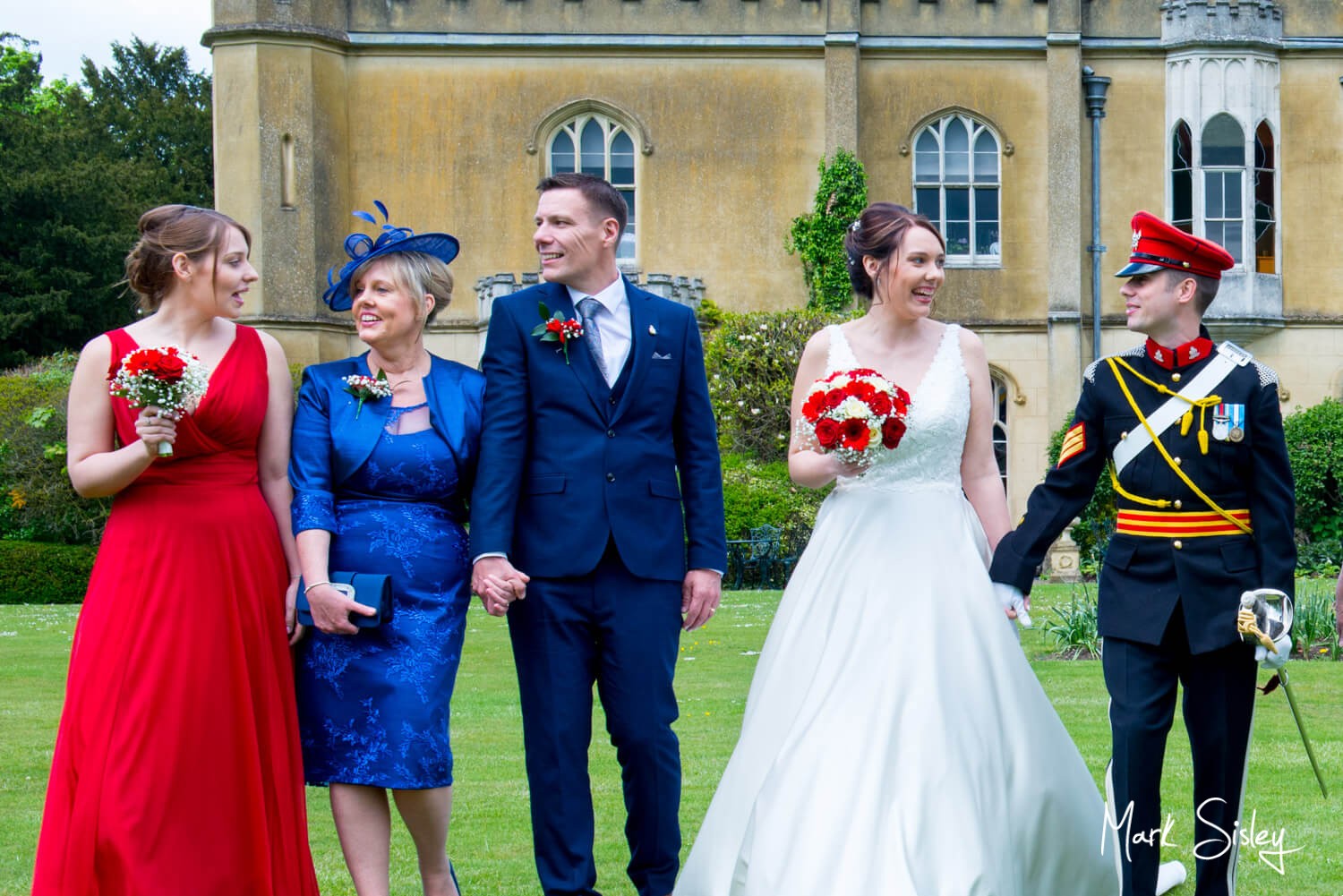 My Favourite Shots
My favourite pictures from the day were captured in the abbey's wonderful summerhouse. The light was just perfect for some really nice romantic poses of the newlyweds.
One thing struck me – this couple had such lovely family and friends! The smiles and merriment continued throughout the day, this made my job so easy and great fun too! I loved seeing the warmth, support and all round encouragement shared between every single person at this wedding.
This was such a joyous occasion, and so much fun to photograph. If I could attend a wedding like Alyssa and George's every week I'd be one happy photographer!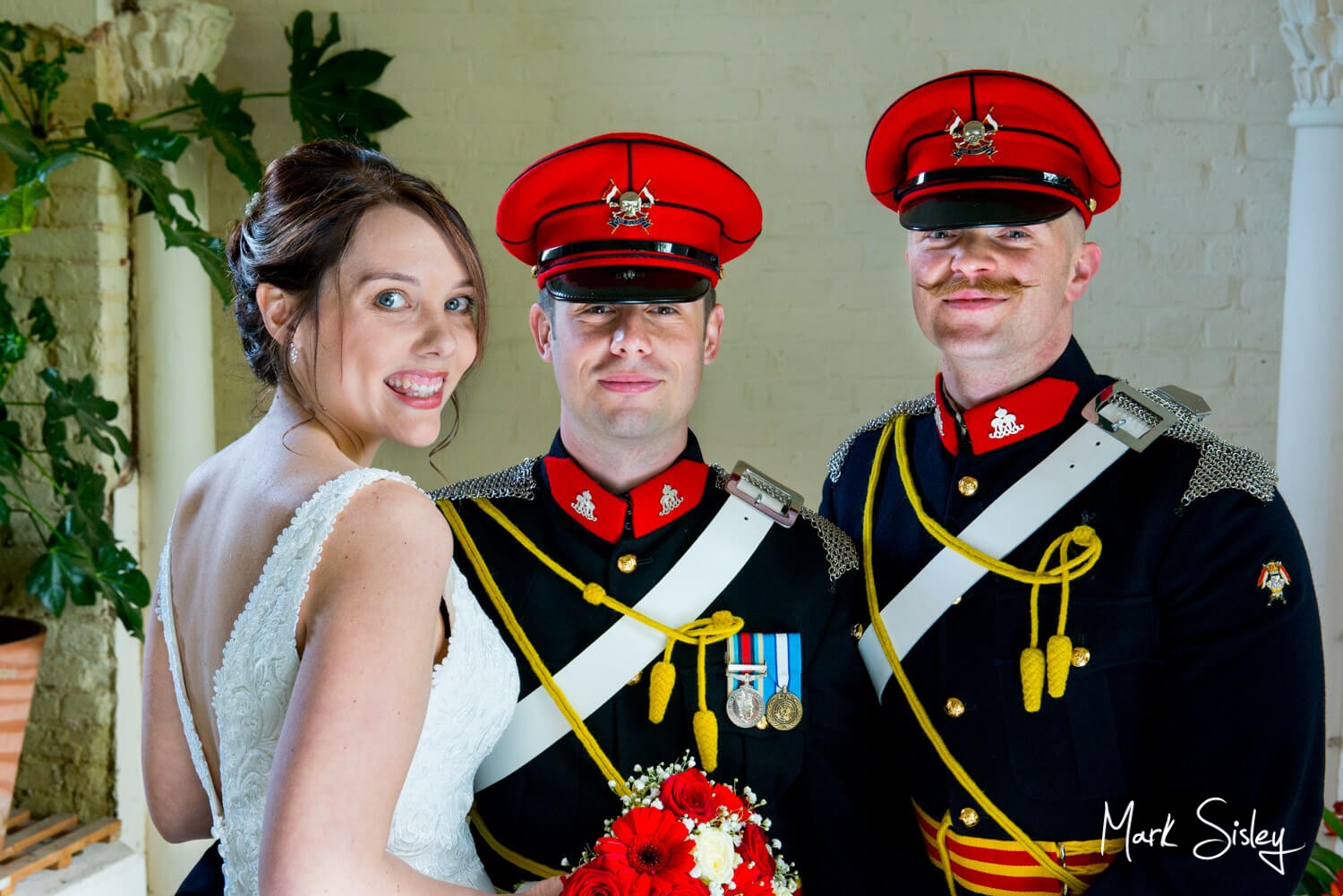 Kind Words
We were so fortunate to have Mark do the photography for my daughter's wedding. After looking at a number of websites we knew we only wanted Mark and were relieved that he was available.
The experience was excellent throughout, from the first phone call to receiving the photos. Mark met us prior to the wedding and his professionalism and experience became apparent very quickly.
He had some wonderful ideas to make the most of available backgrounds and his eye for detail was exceptional. Mark has a natural ability to make everyone feel relaxed and this shone through in the beautiful posed photos.
For the majority of the day Mark effortlessly blended into the background producing the real essence of a wonderful day. Many guests commented on how great Mark was on the day and the photos really do show this.
I would without a doubt recommend Mark to capture your special day. Thank you so much Mark.  Sarah (mother of the bride)
_______________
Outstanding photographer! Myself and my wife had an incredible day and the photographs were exactly what we asked for (and more!) Mark made everyone feel at ease and his bubbly personality kept people smiling.
To say he has an eye for a great picture is an understatement and his passion to keep the memories alive are greatly appreciated. Not only did we have the most beautiful day we also have the pictures which captured every special moment to treasure for a lifetime.
The following morning we woke up to an email with a few photographs of our special day which was a beautiful touch and bought a huge smile to both of our faces. George & Alyssa