RAF Halton House – A Beautiful Wedding Venue
Ali & Craig chose the gorgeous RAF Halton House in Wendover for their wedding ceremony and reception. This is the fifth wedding I've attended at the venue, a stunning and very grand manor house. I'm in photography heaven with high ceilings, wow architectural features, chandeliers and landscaped gardens.
Once the country home of Alfred de Rothschild, Halton House is now owned by the Royal Air Force. It has appeared in many a film and television show. Today, its mellow sandstone facings offer a warm welcome for junior officers during the day as they make their trek from the main camp accommodation a few hundred metres away.
Alfred de Rothschild (1842-1918) took over the Halton estate in 1880. He wanted a grand residence to match those of his brothers, brother-in-law and uncles elsewhere in Buckinghamshire. A powerful and wealthy family which had made its mark in the world of high finance and international banking in the late eighteenth century, the Rothschilds were ambitious, discerning and driven.
Ali is a RAF personnel officer, hence the connection and decision to chose Halton House.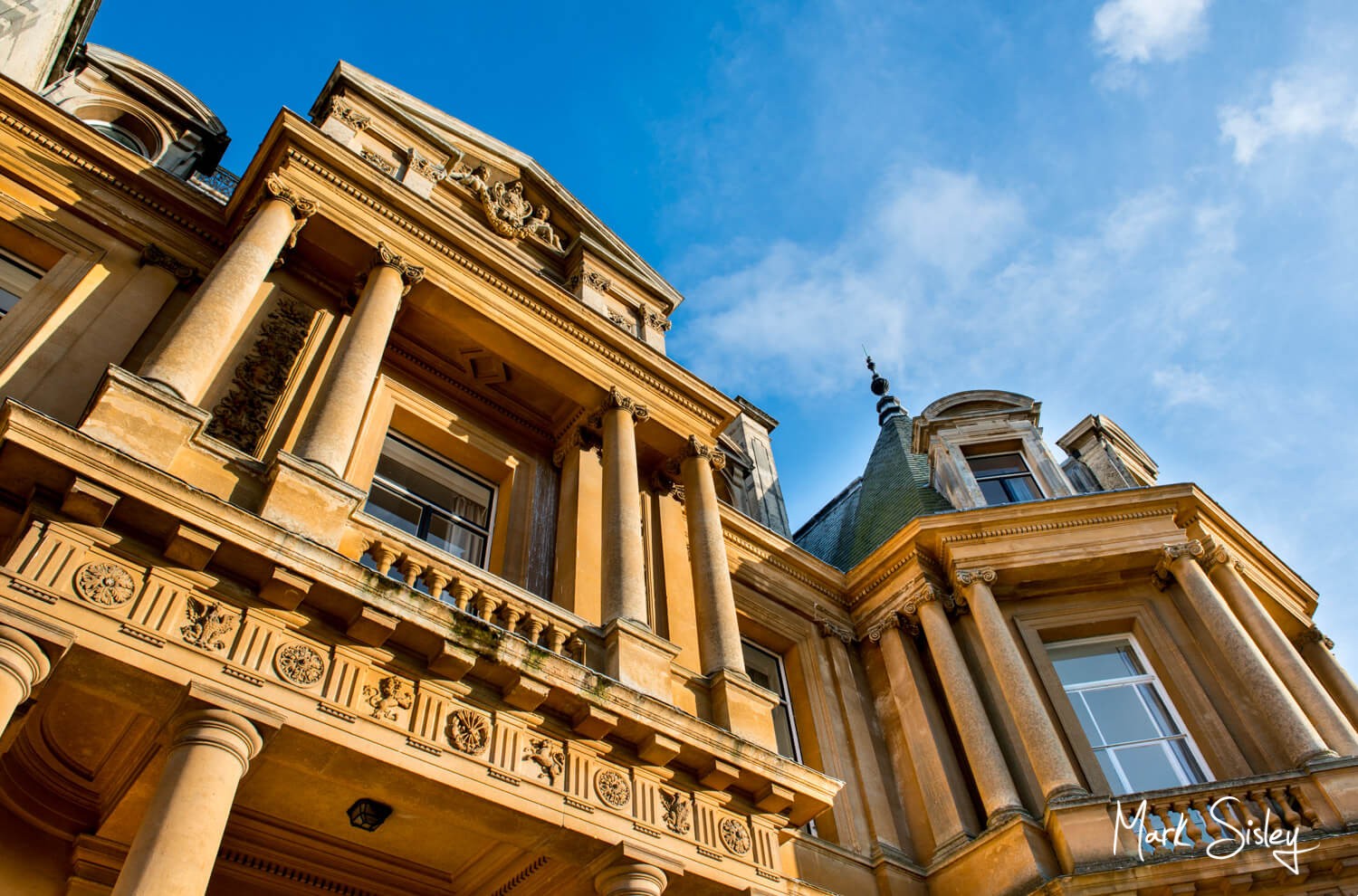 Wedding Theme – The RAF Roundel
The really striking theme used throughout Ali and Craig's wedding was the clever use of the RAF roundel: it was featured within their table centres, Ali's shoes and even her striking bouquet.
The atmospheric wood panelled ceremony room at Halton House is truly stunning. The distant views through the huge windows are very special too. The ceremony itself was very emotional. When it was time for the couple to take their vows, there were barely any dry eyes in the room. I could certainly sense the close bond that Ali and Craig shared with their family and friends.
This was a very special wedding to photograph; the day was a fun and lively affair from beginning to end. The weather conditions were overcast mostly, and when the sun did come out fleetingly we would dash outside to make the most of the blue skies.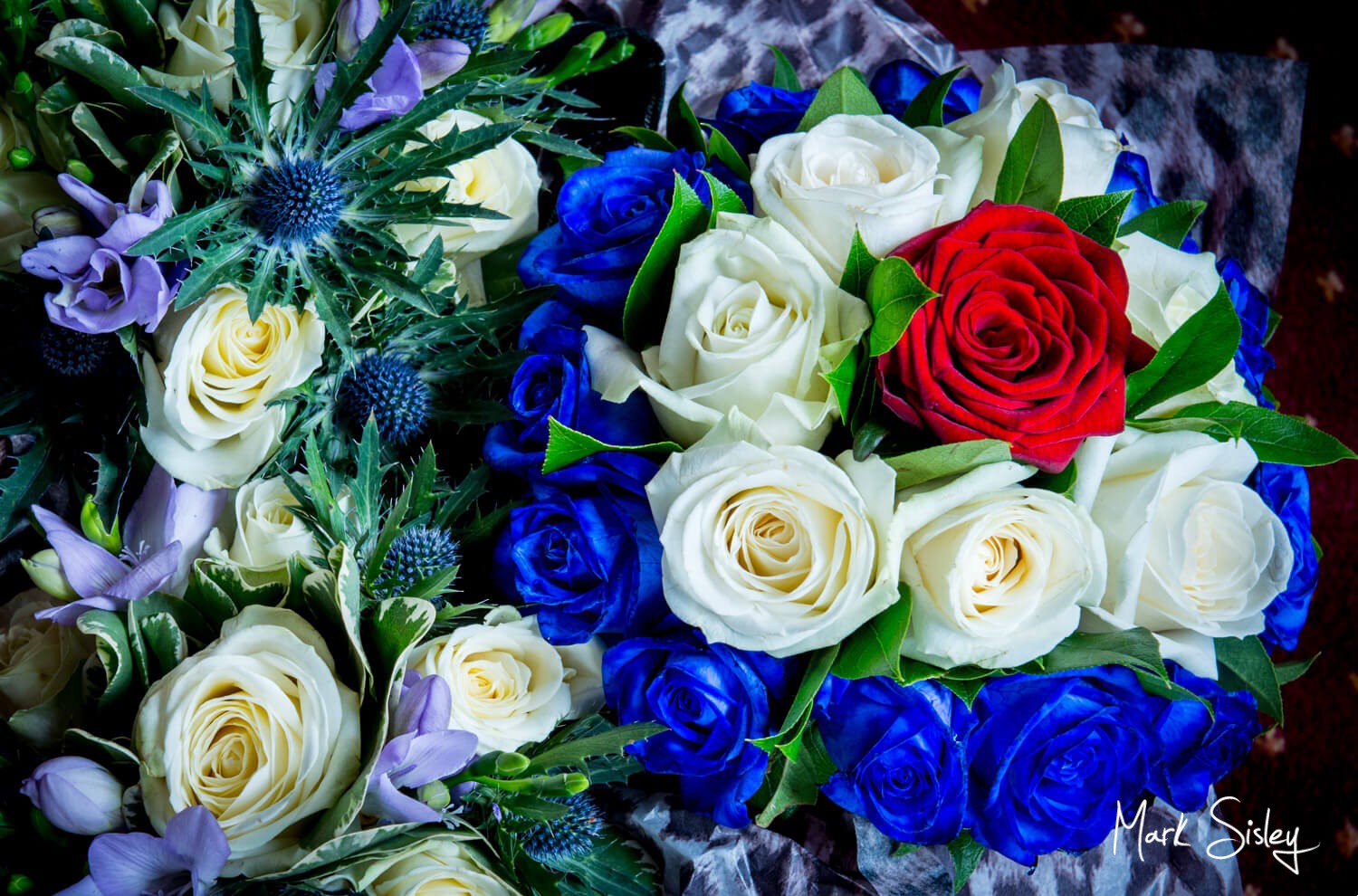 My Favourite Shots From The Day
My favourite pictures of the day are where I've captured Ali and Craig against the dramatic architectural features of Halton House. I also really enjoyed capturing the evening's barn dance, with all the guests in great party mood!
Then as I said my goodbyes after a capturing a few exterior floodlit shots, Ali dashed off to the bar and came back with gift of a lovely bottle of wine. Thank you to both of you for your kind words and generosity on the day.
Both Ali and Craig were so appreciative of my style of photography, I remember Ali's very flattering comments when she initially rang me after Googling for local wedding photographers.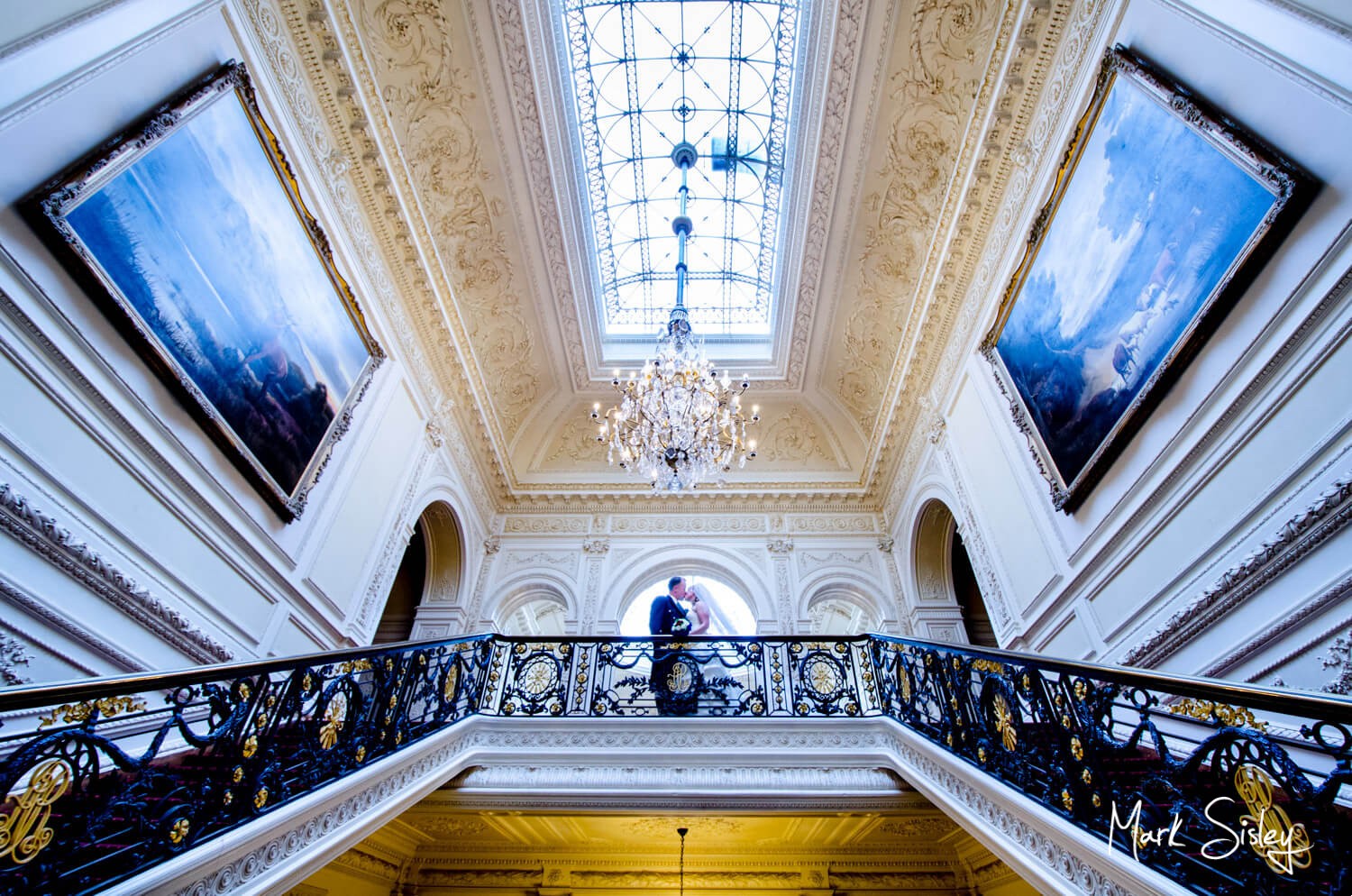 Kind Words
Dear Mark,
Wow, the pictures are truly stunning and some of them are just hilarious. We'll definitely enjoy looking at them over and over again! The colours, clarity and composition are just exquisite, but we have to say that our favourites are the floodlit ones you captured, but we love them all!
We cannot thank you enough. The photos are just amazing, and you were definitely the best wedding photographer for Bucks on the web, and you didn't disappoint! You have captured the story of our day fabulously which is just what we were after, perfectly beautiful!
We'll certainly be recommending you to everyone, including our wedding planner at Halton House.
Kind regards, Ali & Craig
If you're looking for an RAF Halton House photographer for your wedding, I'd love to hear from you.