Taplow House Hotel – A Beautiful Venue For A Wedding
Taplow House Hotel needs little introduction from me, as I've photographed over 250 weddings at this glorious Georgian hotel. Of all the galleries on my website, this is by far the biggest one! I adore working at this fabulous wedding venue, it has so many incredible backdrops. And to this day I still love returning time after time!
The hotel have now been recommending me for over 15 years, and it has become like a second home to me for most of my career.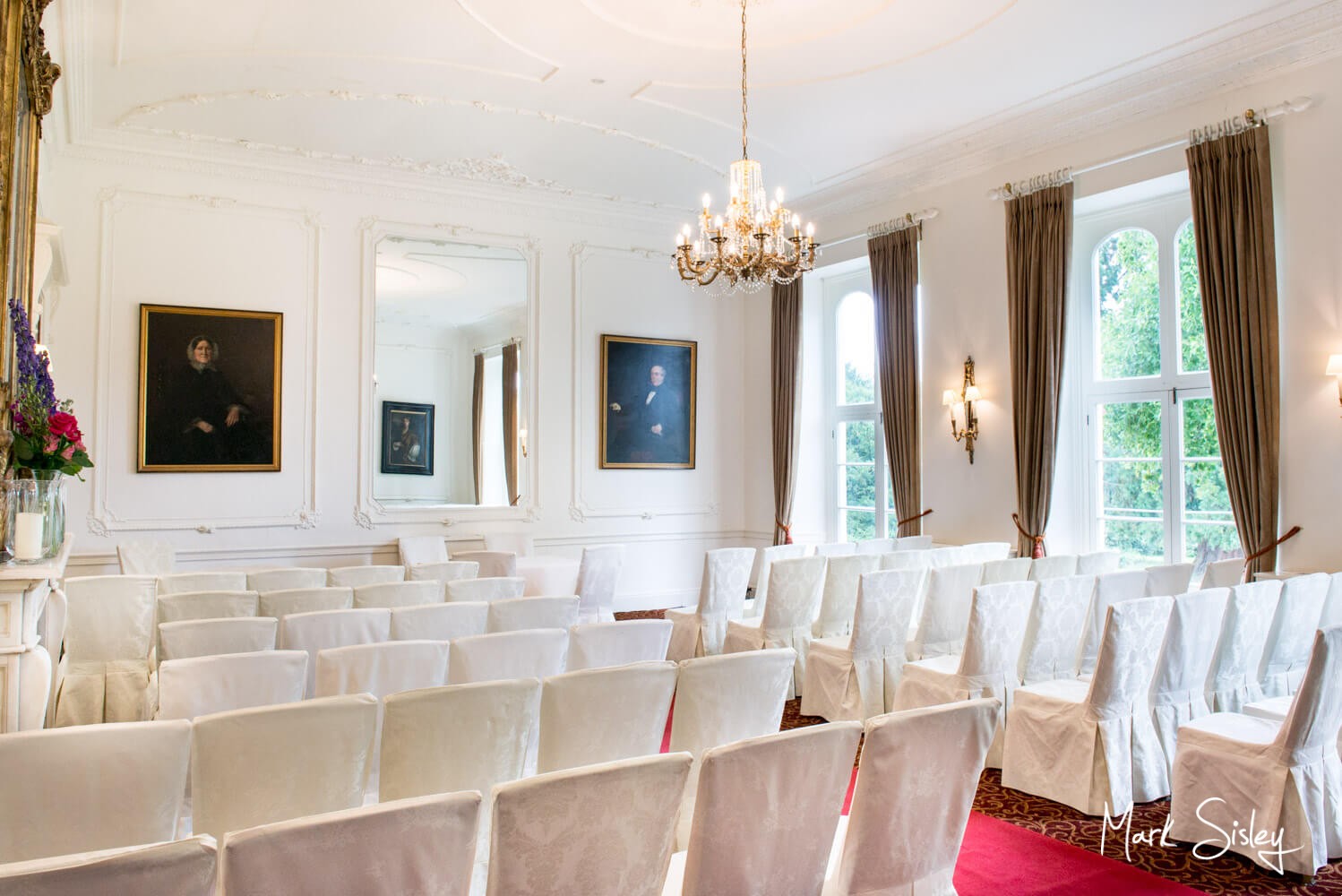 Lighting Effects At Taplow House Hotel
Charlotte and Ben's fabulous civil wedding ceremony took place at the hotel back in the summer. Ben is very much into his photography, and his job often involves high tech commercial lighting effects and photography. So he was very keen to see my special night-time lighting effects being used for their pictures. I'm pleased to report that he was thrilled with the resulting images at dusk outside the hotel!
Charlotte and Ben had booked a lighting company to add atmospheric colourful uplighters throughout the rooms, and the effect was spectacular! I obviously used these to great effect for some of my dramatic evening pictures of the rooms, and for some portraits of the newlyweds.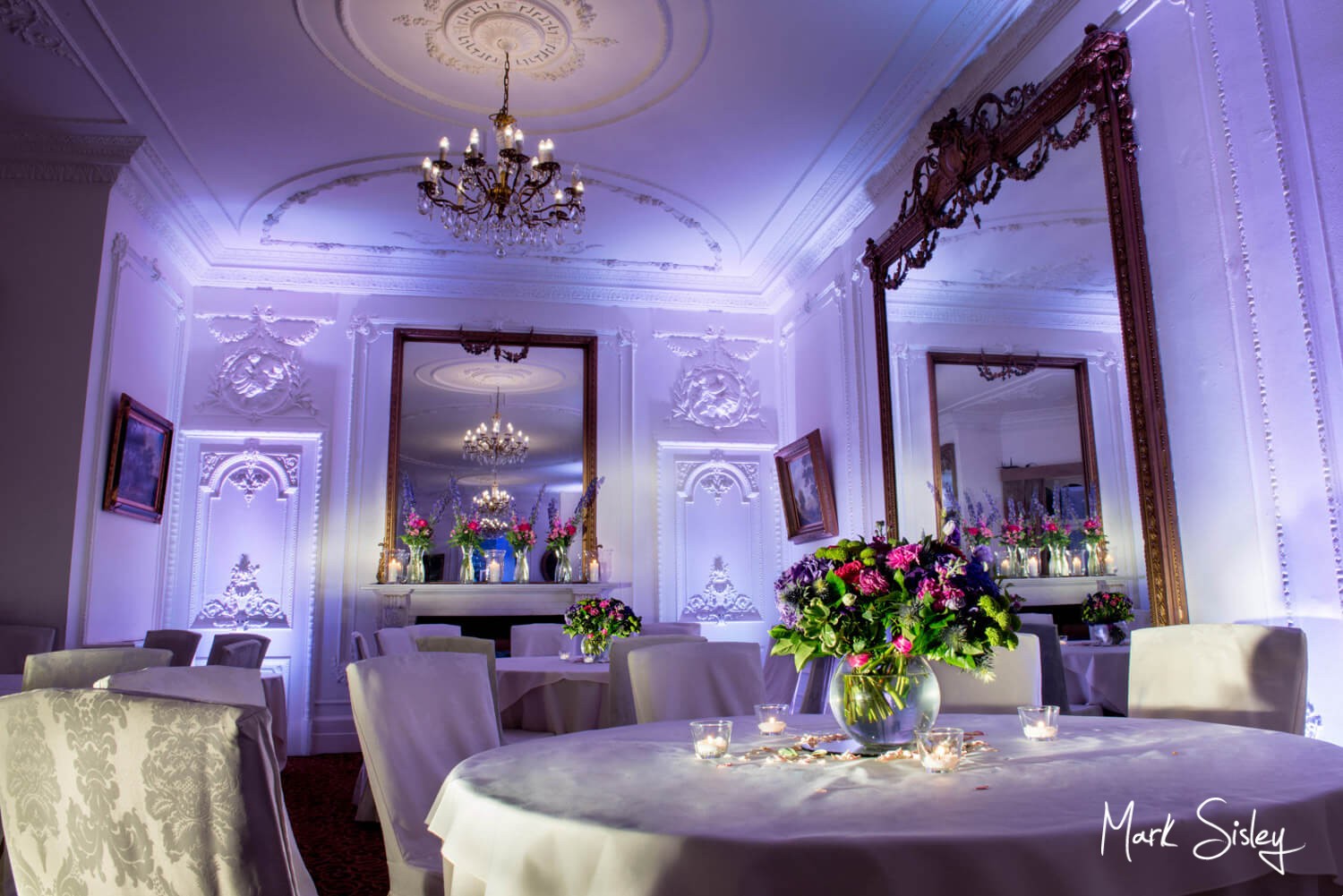 Oh No I Forgot The Ring!
This was an incredible wedding with a really lively and fun atmosphere throughout the day; Charlotte and Ben, their friends and family certainly knew how to party. And when I say lively, I really mean lively, the buzz was electric!
There was one funny story from the day, Ben forgot to bring his wedding ring for the civil ceremony! I overheard him saying how daft he felt. He said he only had two responsibilities for the day, turning up, and not forgetting the rings. So, after bit of quick thinking Ben reluctantly borrowed Charlotte's father's wedding ring! Charlotte's face was such a picture when she spotted the switchover during the ceremony for the first time. I'm pretty sure Ben will never live this down!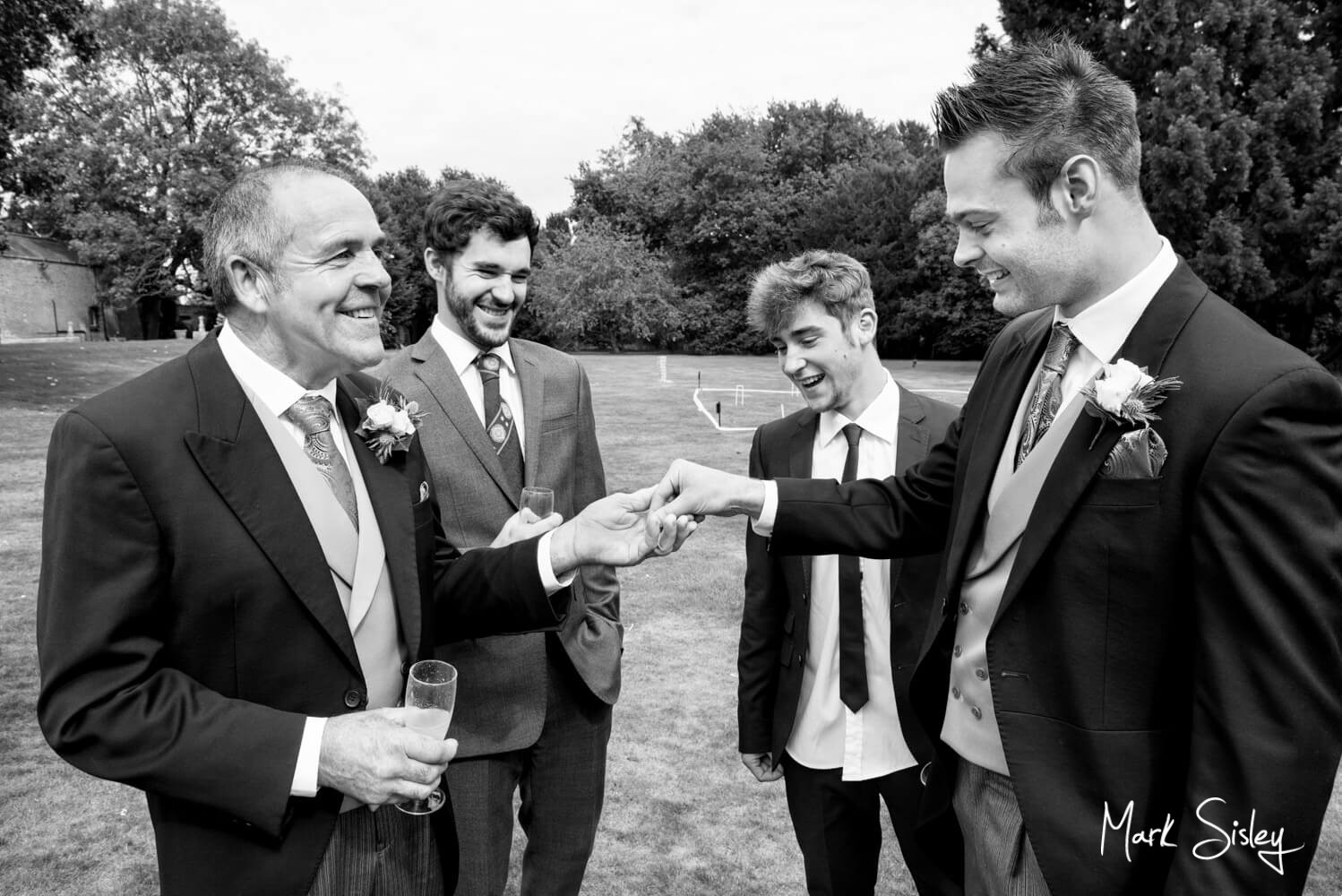 Party Atmosphere At Taplow House
The non stop celebrations provided me with so many great picture opportunities I stayed right through until 11pm. When I left the dance floor it was still packed! I was shattered after my ten hour stint! Heavens knows where their guests found the energy to keep on dancing until the small hours.
As always, Taplow House Hotel offered a magical  wedding atmosphere, and Ben, Charlotte and their guests thoroughly enjoyed the day.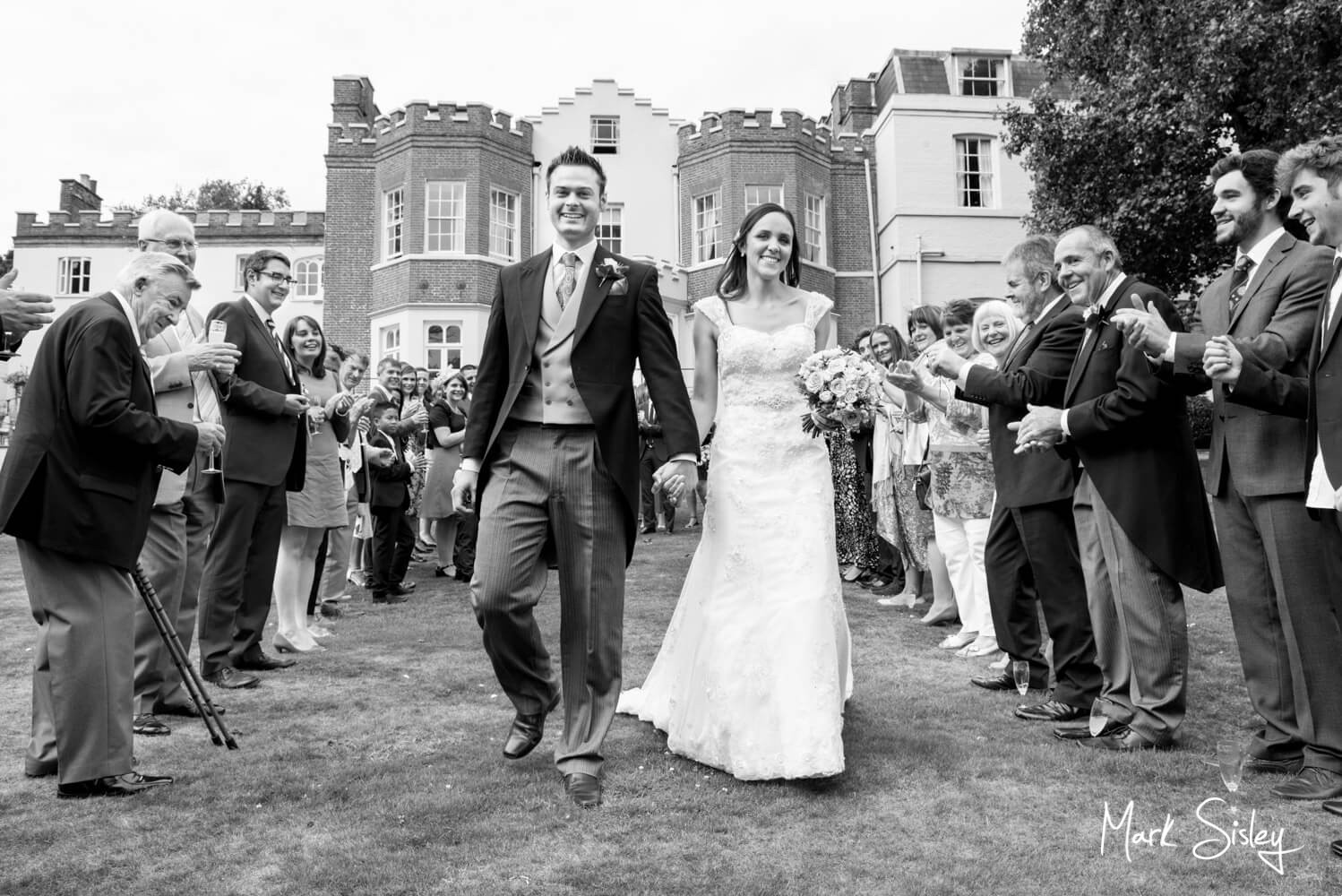 Kind Words
Charlotte and I had a very clear image of how we wanted our wedding to look and feel, with a real party atmosphere.
Having met Mark and looked through his portfolio, there was never a doubt in our minds that he was the only photographer we trusted to really capture the spirit of our day.
On the day Mark quickly put our guests at ease to take the ideal mix of relaxed and formal photos, as well as the beautiful artistic photos we had hoped for.
When our band over ran, he agreed to stay later than planned to cover our 'after-party', which we'll forever be grateful for.
We are overwhelmed by how amazing our photographs are!  So many wonderful memories have been captured, it's going to be hard to choose our favourites.
Ben & Charlotte