The Dairy, Waddesdon – An Idyllic Setting For A Summer Wedding
Lauren and Alex held their wedding at the Dairy on the Waddesdon estate on a gloriously warm sunny day, with photographs later in the day at Waddesdon Manor.
During my 15 plus years as a photographer this is one of my all-time favourite outdoor venues for a civil wedding ceremony. Imagine being surrounded by huge weeping willows, beautiful gardens and tropical birds. You really couldn't ask for a more idyllic or romantic setting; it's bizarre to think that this is where the Rothschilds once kept their prized cattle!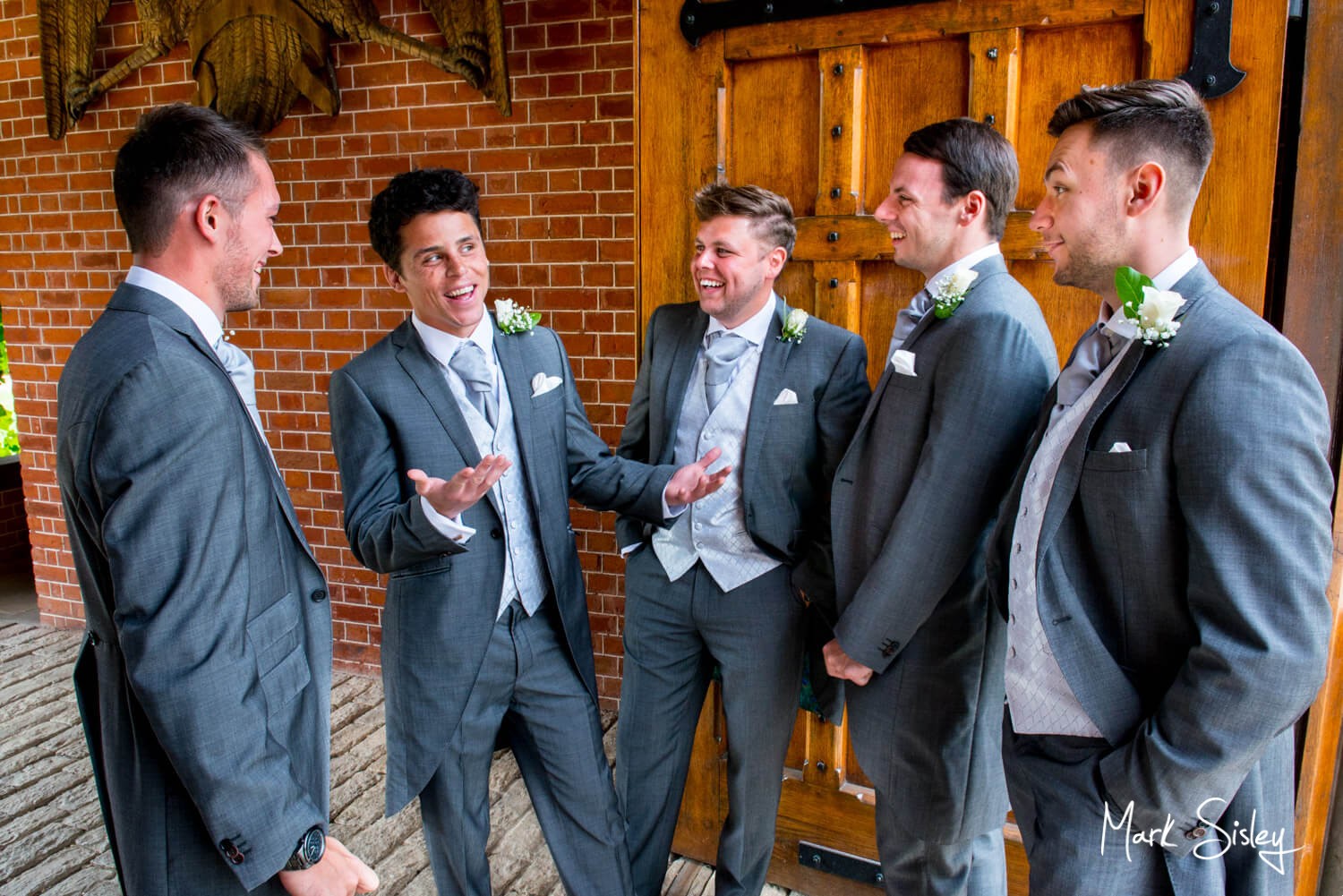 The Ceremony
Lauren was wearing a beautiful shimmering full length vintage style wedding gown, and Alex's reaction said it all when he caught the first glimpse of Lauren approaching the ceremony.
In fact the resulting picture was my favourite image from the day. It's just full of raw emotion; if ever a picture was worth a thousand words this is it! The ceremony was witnessed by their closest friends and family, and by the colourful resident ducks on the lake!
After the ceremony it was canapés and drinks in the gardens whilst their talented pianist performed, followed by pictures in the lovely lakeside grounds.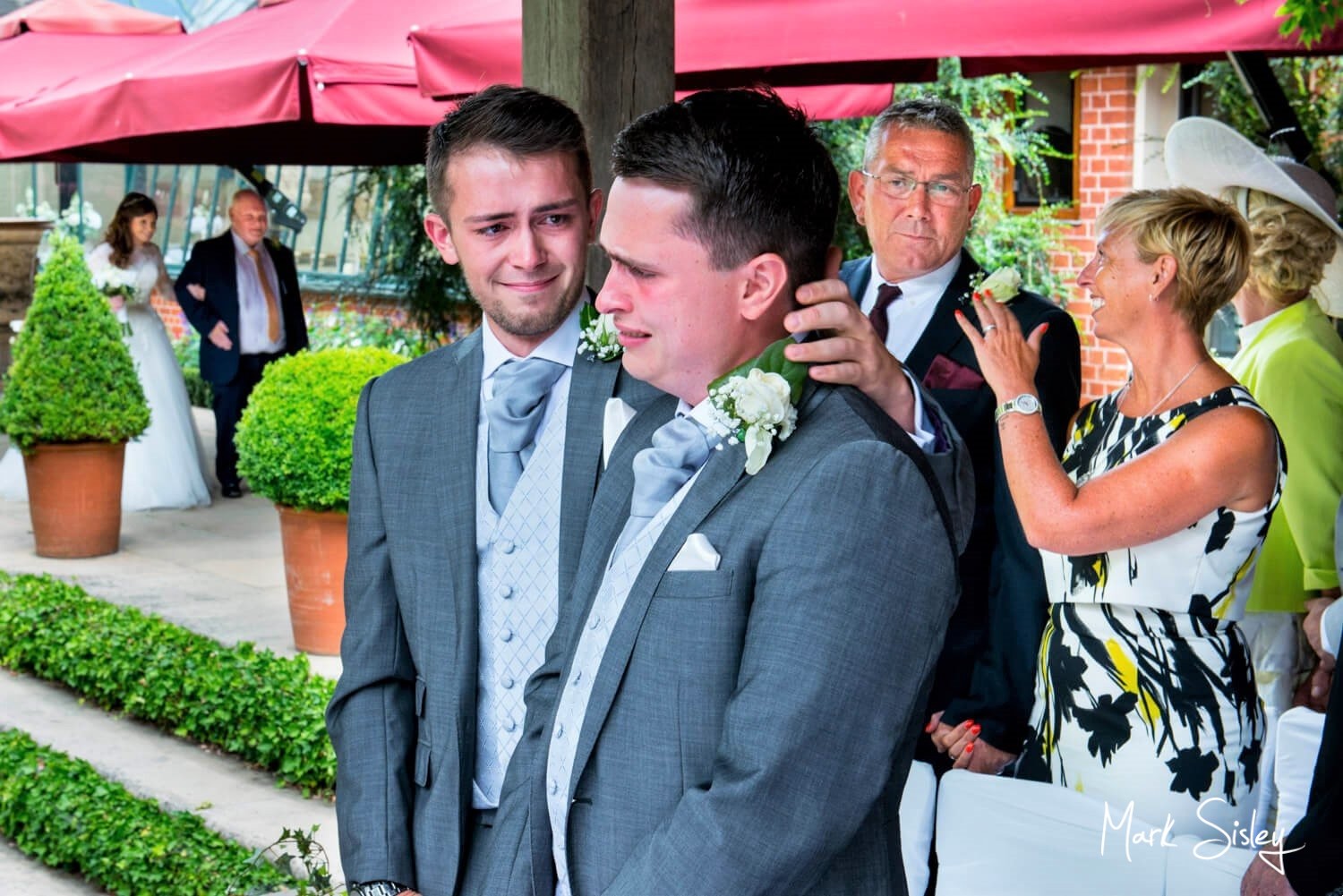 The Drinks Reception
The Dairy's gardens provide the most relaxing setting to totally unwind and catch up with family and friends. The venue has such a calming influence on anyone who steps into this enchanting waterside setting.
And there were plenty of smiles, plus lots of laughter from this lively group of family and friends. My instructions for the day were to capture as many natural images as possible, and the opportunities were endless.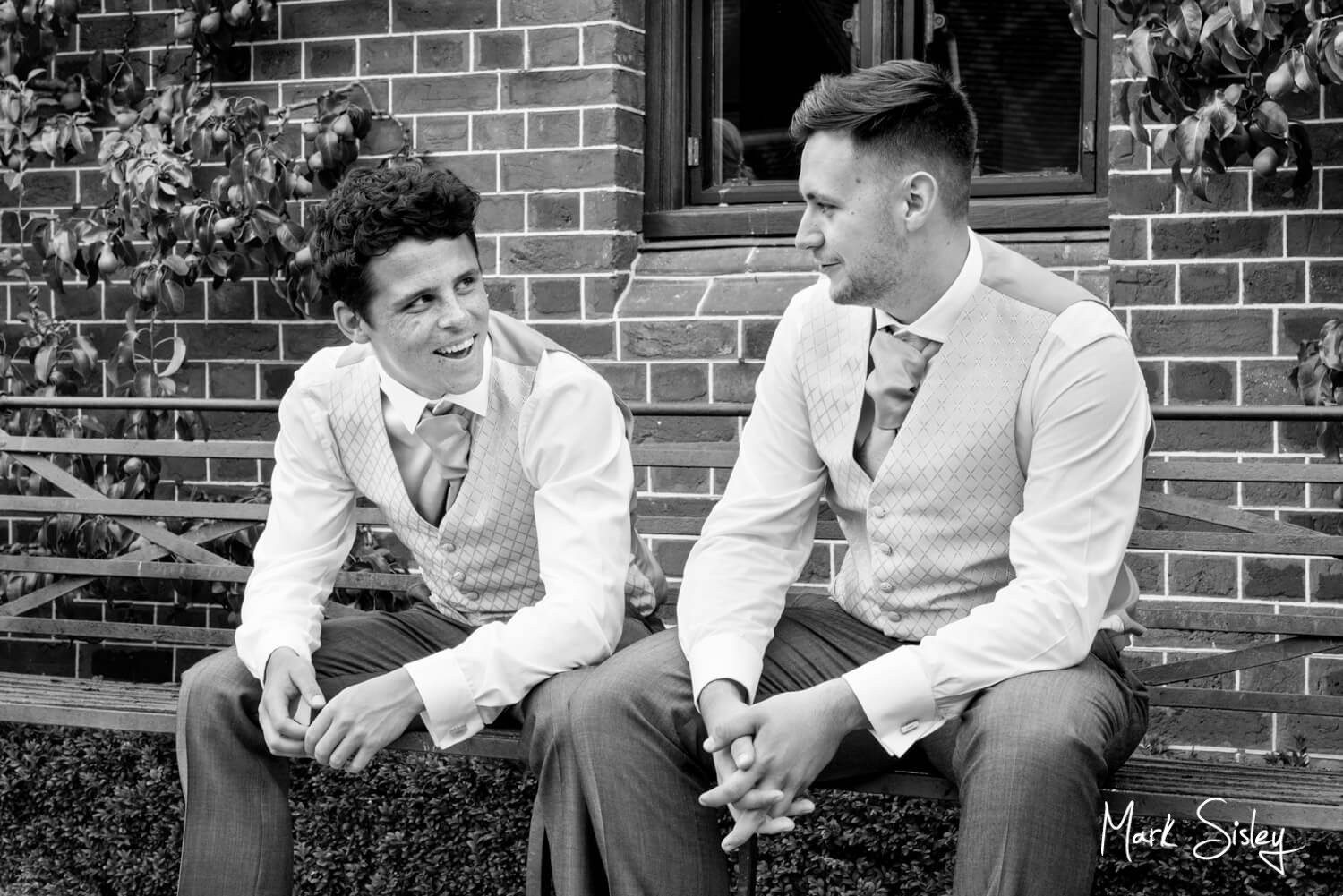 Photographs At Waddesdon Manor
After the wedding breakfast and speeches Lauren and Alex were keen to go up to the main house on the estate, Waddesdon Manor.
Little did I know that they were planning to rehearse their choreographed first dance at the front of the property. As a photographer it's moments like this that I so love my job! The manor house provides the most incredible backdrop, with gardens brimming with colour from spring till autumn.  For our visit we had fabulous yellows and blues in the borders. Vibrant backdrops like these really bring my work to life.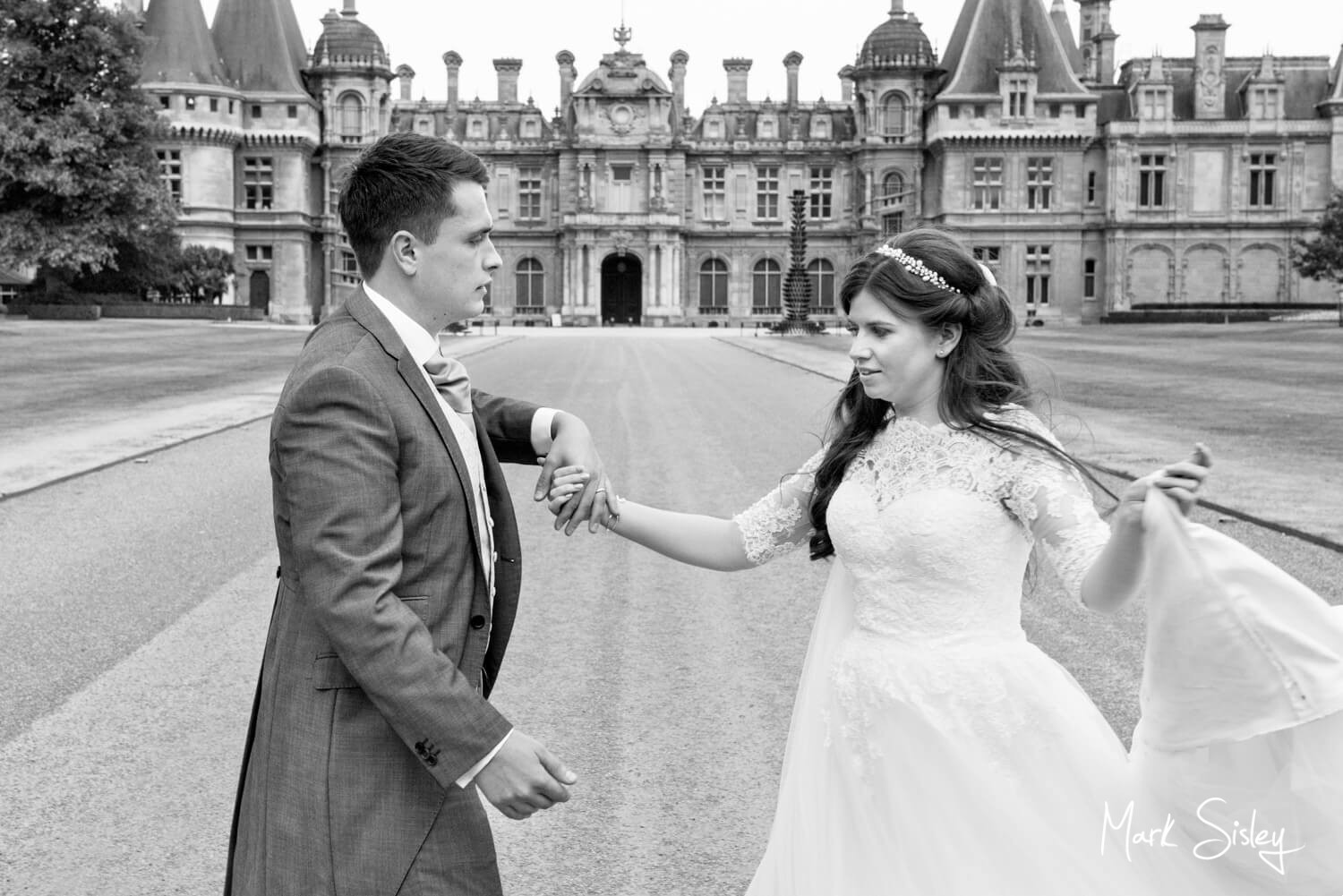 The First Dance Went Down A Storm
The dance rehearsal produced a superbly polished performance, the well choregraphed first dance was so well received by their guests. It takes quite a bit of courage for non dancers to pull off dance moves like this, with all eyes watching they must of felt a little pressure. Their faultless moves and steps produced one of the best first dance performances that I've seen in a very long time!
This was such a fun wedding day for their guests.  Lauren and Alex even laid on a photo booth and a casino for their guests to enjoy during the evening's entertainment. The lovely relaxed atmosphere throughout this wedding certainly enabled me to capture some really special moments.
I hope Lauren and Alex will cherish my pictures for many years to come.
Once again, a big thank you to Claire, Hollie, Sophie and the team at the Dairy, Waddesdon Manor for recommending me.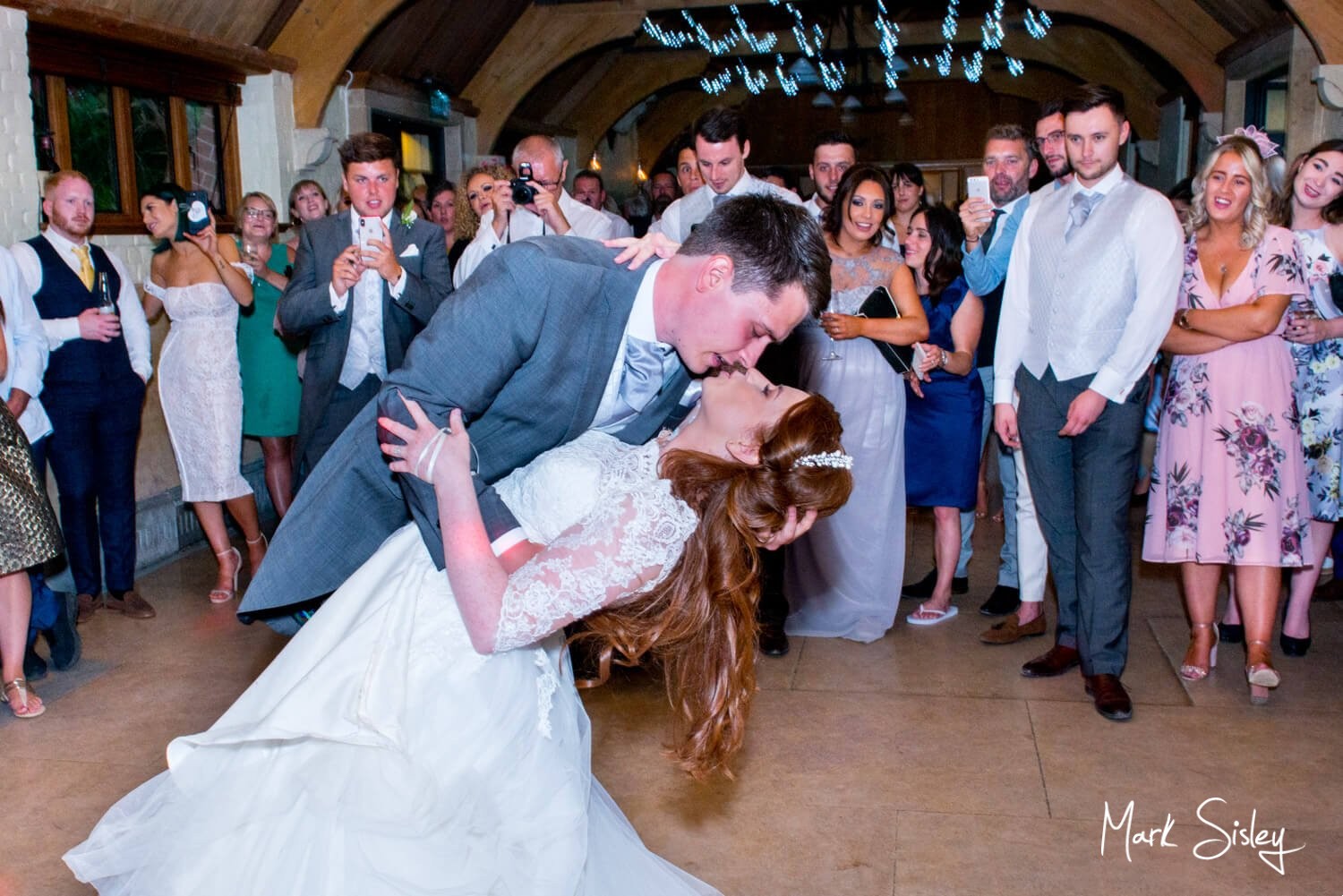 Kind Words
Mark you are the most amazing wedding photographer. Everyone since our wedding has said "your wedding was the best day" shortly followed by "how amazing was your photographer?! Where did you find him?"
Mark, there is no doubt you are extremely talented at what you do, but I think what makes you stand out is your likability, how you not only blended in with the guests we felt like you were one by the end, you seemed to be everywhere we needed you to be and one step ahead at all times. Before a problem arose you were there making sure everything was running smoothly. You managed this in a really subtle way, that we and our guests really appreciated. We didn't feel like we were on a photo shoot all day, our guests didn't spend 2 hours in the sun posing for photos but yet you've captured everyone!
When we needed a place to practice our first dance, you were there with your Range Rover rushing us up to the Manor House (we managed to get in a few stunning photos, seemed rude not to while we were there!)
We absolutely love the photos, cannot thank you or recommend you enough!  Lauren and Alex xx