A Beautiful Wedding
I photographed Beth and Mark's gorgeous wedding at St Mary's church in Thame, followed by a reception at The Dairy on the Waddesdon estate.
This incredible waterside reception venue is one of the most magical wedding settings.  I've been recommended by The Dairy for over 15 years. In fact, to date I've photographed about 200 weddings at this stunning venue.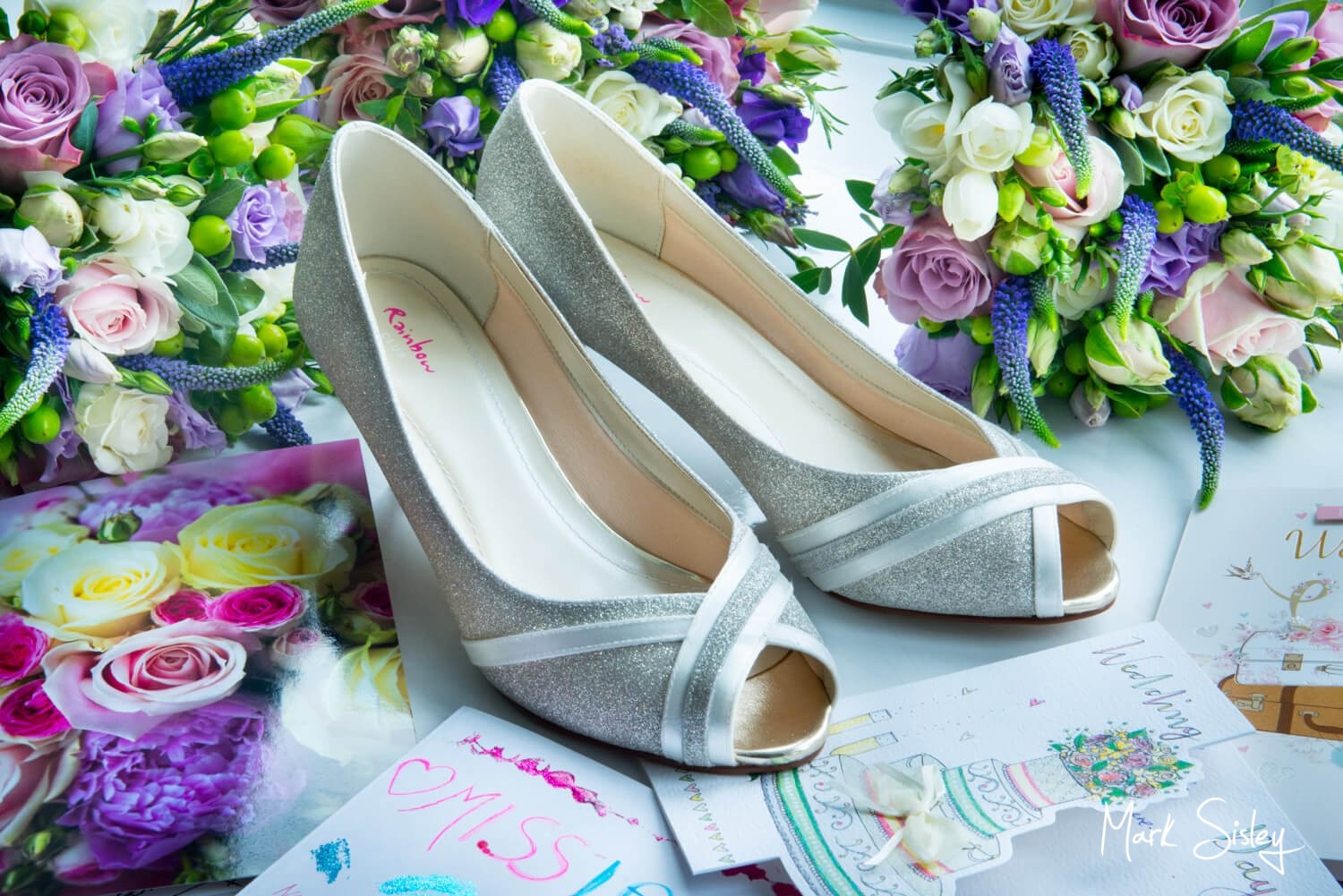 Church Ceremony At St. Mary's Church, Thame
The bride's father is a member of the famous London Welsh Male Voice Choir. So, as a special treat twenty of them were in attendance for Beth and Mark's wedding.  Of all the 1,200 weddings I've attended, I've never heard anything quite so awe-inspiring and majestic during a church service. When the choir was in full swing, I'm pretty sure they could be heard way off down Thame High Street.
The ceremony itself was truly beautiful. There was raw emotion and tears all around, and so many happy smiling happy wedding guests.
After the ceremony, the couple requested a confetti aisle to send them on their way to The Dairy. This produced some really beautiful natural images of the newlyweds.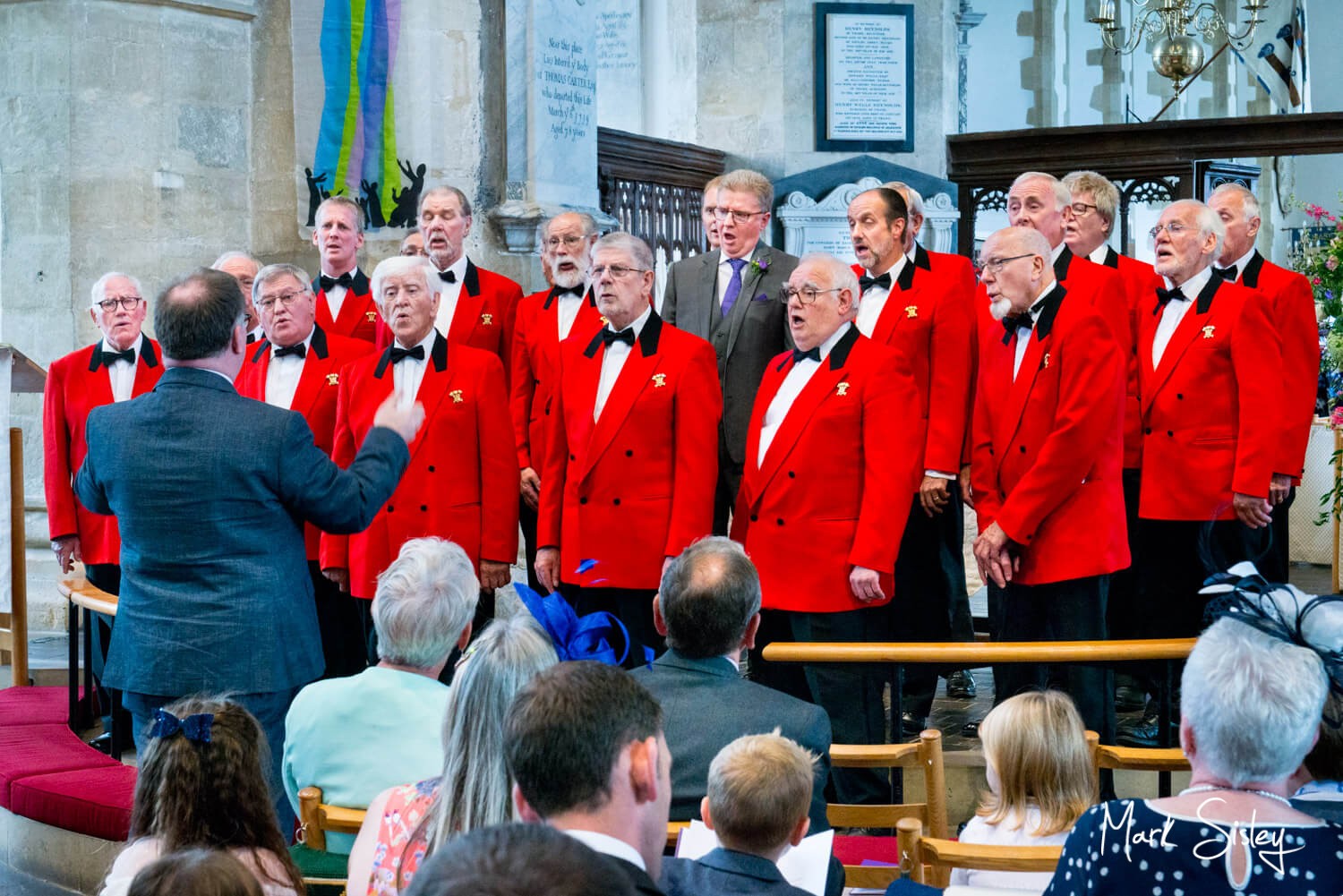 Photography Challenges Of A Rainy Wedding Reception
This is a venue I love returning to time after time. Beth and Mark's guests seemed to enjoy the venue just as much as me, and it didn't take long before many of them were off exploring every nook and cranny of this wonderful setting.
I was asked to capture mostly reportage style images. With such a lively crowd this was a pleasure to document throughout the day.
Unfortunately the rains set in soon after we arrived at Waddesdon, but there are so many great under cover options for wedding photography. In many of the outdoor images below, you'd never know that it's raining cats and dogs!

 The Finer Details Of The Day
Everything was so well planned on this wedding, from the music to the vibrant bridesmaids dresses, the gorgeous wedding cake and the stunning floral arrangements.  I could see that some serious planning work had gone into making this wedding really special.  The final results were wonderful, and I'm thrilled with the images I captured.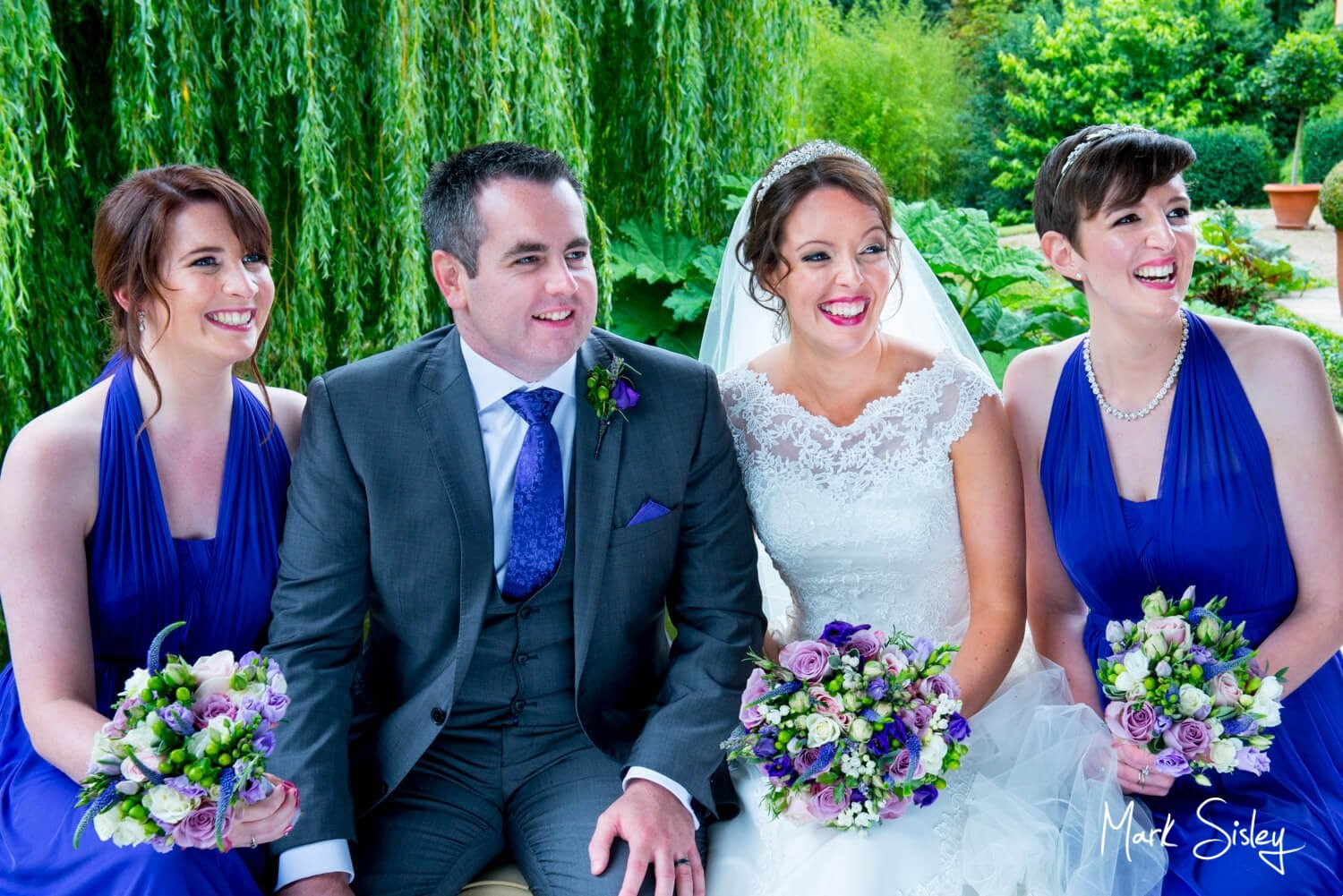 Kind Words
Dear Mark, 
Thank you so much for photographing our wedding at St Mary's Church and then the reception at The Dairy, Waddesdon afterwards.  
The sharp focus and vivid colouring in your images captured our day perfectly. They will be a lasting momento of a wonderful occasion.  
We were impressed by your professionalism and obvious enthusiasm for the job and this was complemented perfectly by your experience in wedding photography and your knowledge of both our venues.  
For a large proportion of the day we were not particularly aware of your presence and you managed to capture some beautifully natural shots of us and our guests.  
For the formal shots, you were well organised and efficient. It was obvious that you knew how to achieve the effect we were looking for.  
Mark and I have just finished looking through all of the photos and they are truly fantastic. It was quite emotional reliving the day and all of our memories whilst doing so – they are such a brilliant and accurate reminder.
We are so pleased that we asked you to be our photographer and we would not hesitate in recommending you to our friends and family. 
Kind regards, Mark & Beth