Portrait prices – how they work
I'm totally up front with my rates, and you view all of your family pictures online, so there are no hidden surprises.
Some photographers charge crazily low prices for the initial sitting fee – their year round promotional rates can be as low as £20 or less for a session with a free print to tempt you.
Then when you're invited back to their studio to view your pictures, you'll often find that the print and enlargement prices can be quite startling, and it's highly unlikely that they'll want to release any high resolution JPEGs for you to print from.
With discounted deals like this it's very rare that you'll be able to view your photographs online, as many studios know they can employ more assertive selling tactics in person. So do ask up front for their full price list, and read their online reviews. Please do your research so you're not caught out with some of these 'too good to be true offers'!
I don't use these sales tactics. My diary is busy because my prices are reasonable, and it helps that my clients love my work too. Many return year after year!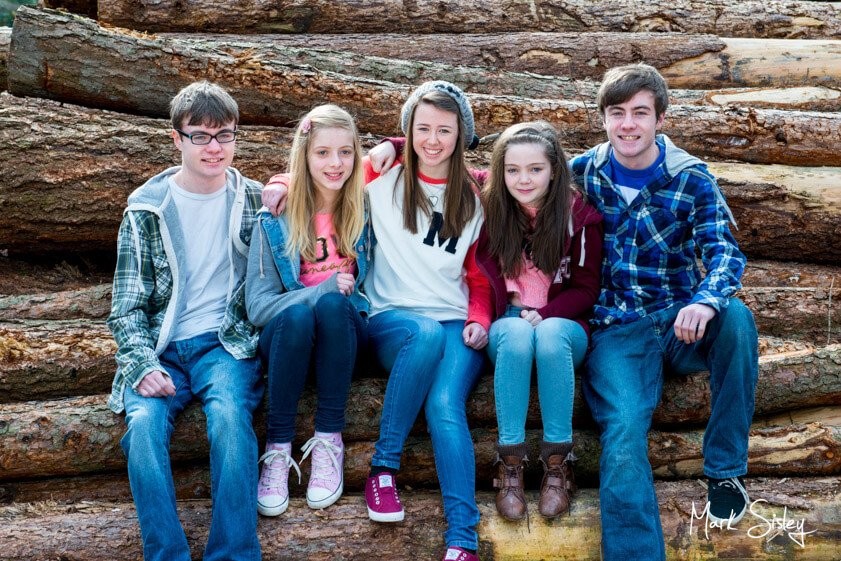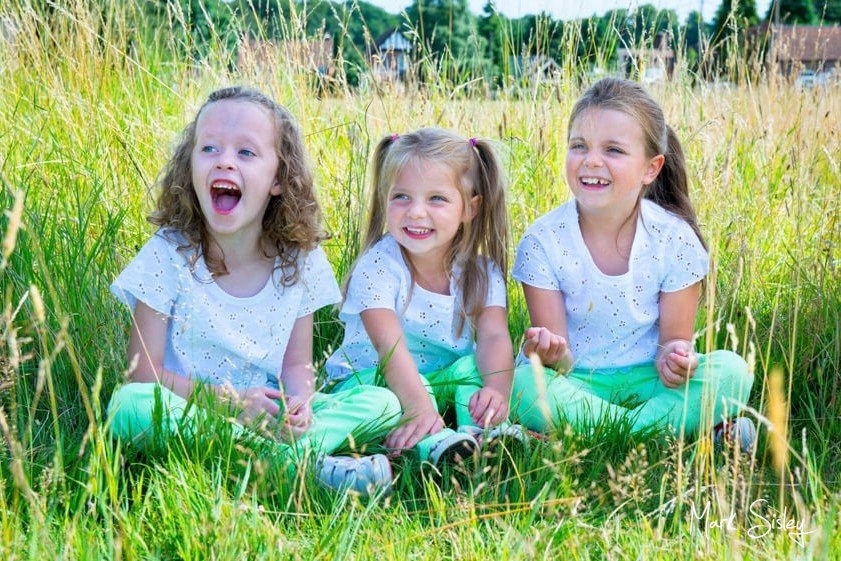 A recent note from a portrait customer
Dear Mark, thank you once again for our stunningly beautiful family portraits, this is now our fourth session with you. After each sitting we are completely blown away with the amazing colours in your pictures, and the wonderful variety of backdrops, fun poses and expressions that you capture!
Everyone who visits our home says your pictures are the best family portraits they've ever seen. Also, we particularly love the fact that you release the high resolution files so we can print our own requirements.
Every two years we have a 12"x16" canvas wrap made of our favourite portrait pose to show our children growing up, previously we were paying an average of £500 – £750 for each enlargement plus the session fee with other local photographers, now we can have them printed for £75 each through your recommended online printing laboratory.
At first glance your fees may initially appear a little higher than other photographers, but for anyone wanting to produce enlargements or prints for family and friends, the savings we now make are staggering.
Thank you once again for all the wonderful pictures you've captured of our family. Warmest regards & see you again soon, Tom & Becky – Beaconsfield
Price options
Option 1: One hour portrait session only £125 – then your favourite high resolution print-ready JPEGs are £5 each
Option 2: One hour portrait session plus your favourite 15 high resolution JPEGs  £175   MOST POPULAR
Option 3: Two hour portrait session plus your favourite 30 high resolution JPEGs £300
Option 4: Two hour portrait session plus your favourite 30 high resolution JPEGs.  These 25 images will also be presented in a 16-page A4 photobook £600
Option 5: Two hour portrait session plus your favourite 30 high resolution JPEGs.  These 30 images will also be presented in a luxurious A4 16 page glossy coffee table – you approve the artworks for the album before we go to print £750
Optional extras:
Home visit or location of your choice: + £25 
Additional high resolution images + £5 each
CDs available £6 each/USBs £35 each
Local Stately Home Portrait Session approx £130 
Photoshopping of images if requested P.O.A.
Ordering prints and enlargements
After the session you'll receive your favourite images as high resolution print ready JPEGs.  These will be supplied online via DropBox or WeTransfer.
Instead of placing your order with me, I supply details of the professional printing laboratory I recommend.
No account is necessary, and the lab's website is very easy to use.  All orders are placed online, and they offer prints, enlargements, canvas wraps and a framing service, together with a very speedy turnaround, all at amazing pro trade prices.
The savings compared to the usual method of dealing direct through a photographer are significant.  Typically 8″x10″ prints are 50p, and 12″ x 16″ prints are £1.50, all printed onto professional photographic paper.
One of my new clients told me they paid £750 for a 12″x 16″ canvas enlargement with another photographic studio two years ago! By placing this order yourselves once I've supplied your JPEGs, you should expect to pay no more than £75 for the same quality canvas, that's quite a difference!
Do give me a call if you wish to discuss your requirements.