The Venue – Hartwell House Hotel
This was such a fabulous wedding to photograph, and Hartwell House Hotel was the grand setting for this intimate celebration.
I've attended many weddings at this gorgeous country house hotel, and each and every time I appreciate its beauty inside and out!
The incredible interiors and gardens, combined with the most delicious culinary delights has made it a firm favourite of mine for many years. I've enjoyed many afternoon teas and sumptuous meals at this beautiful hotel with my family and friends.
It really is one of a kind for service and hospitality, whilst being a truly unique country house experience.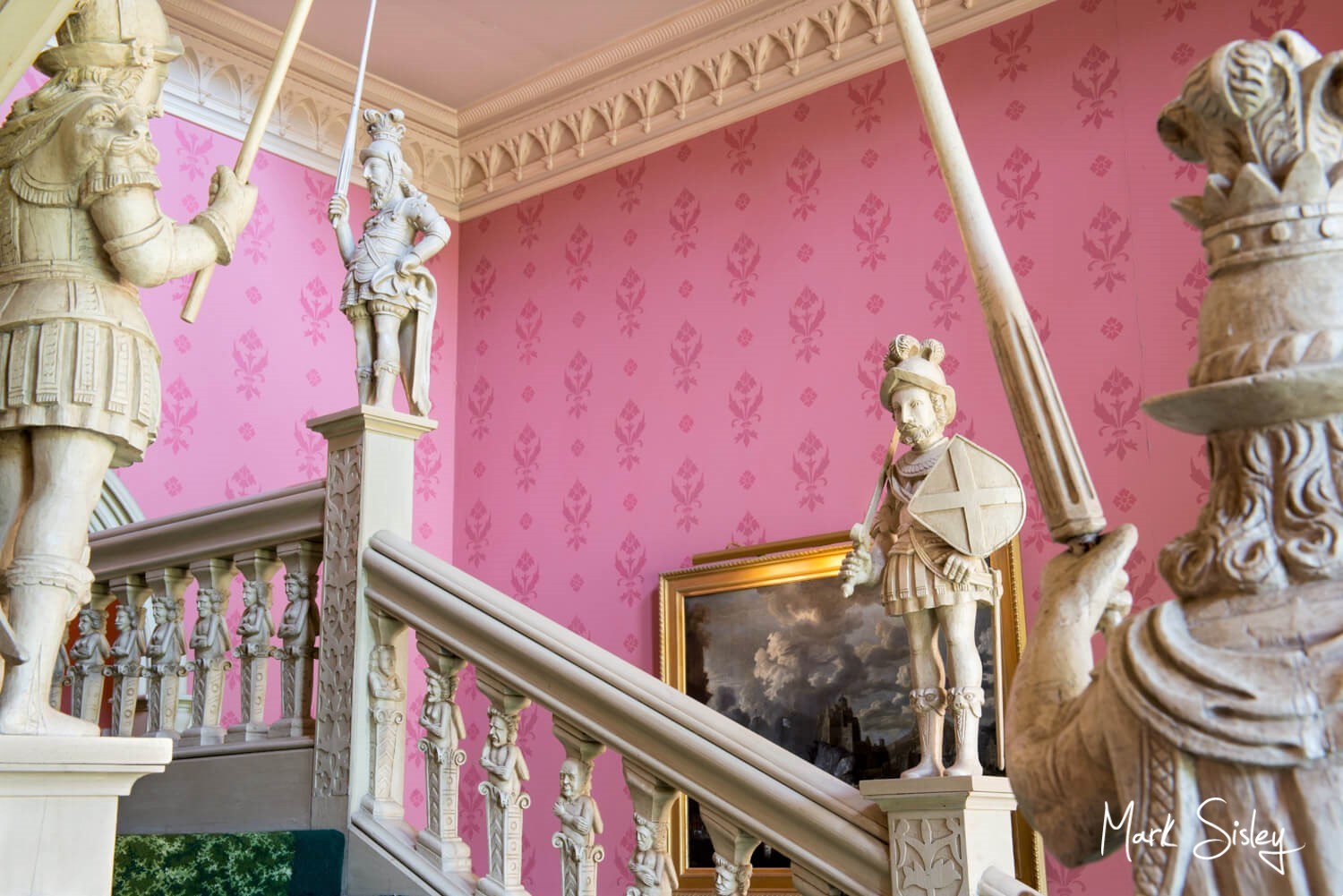 A Warm, Fun-loving Bride & Groom
And things can only go up a notch or two when I have such a warm fun loving couple to photograph. I knew in advance that I was in for one heck of a day. I could see this from the very moment I met Sandra and Alan!
Sandra is so warm and kind, with such an endearing generous personality. Whilst Alan has the ability to bring the best out of everyone. His non stop energy, enthusiasm and energy is highly infectious, and his huge personality is certainly evident to everyone in his presence.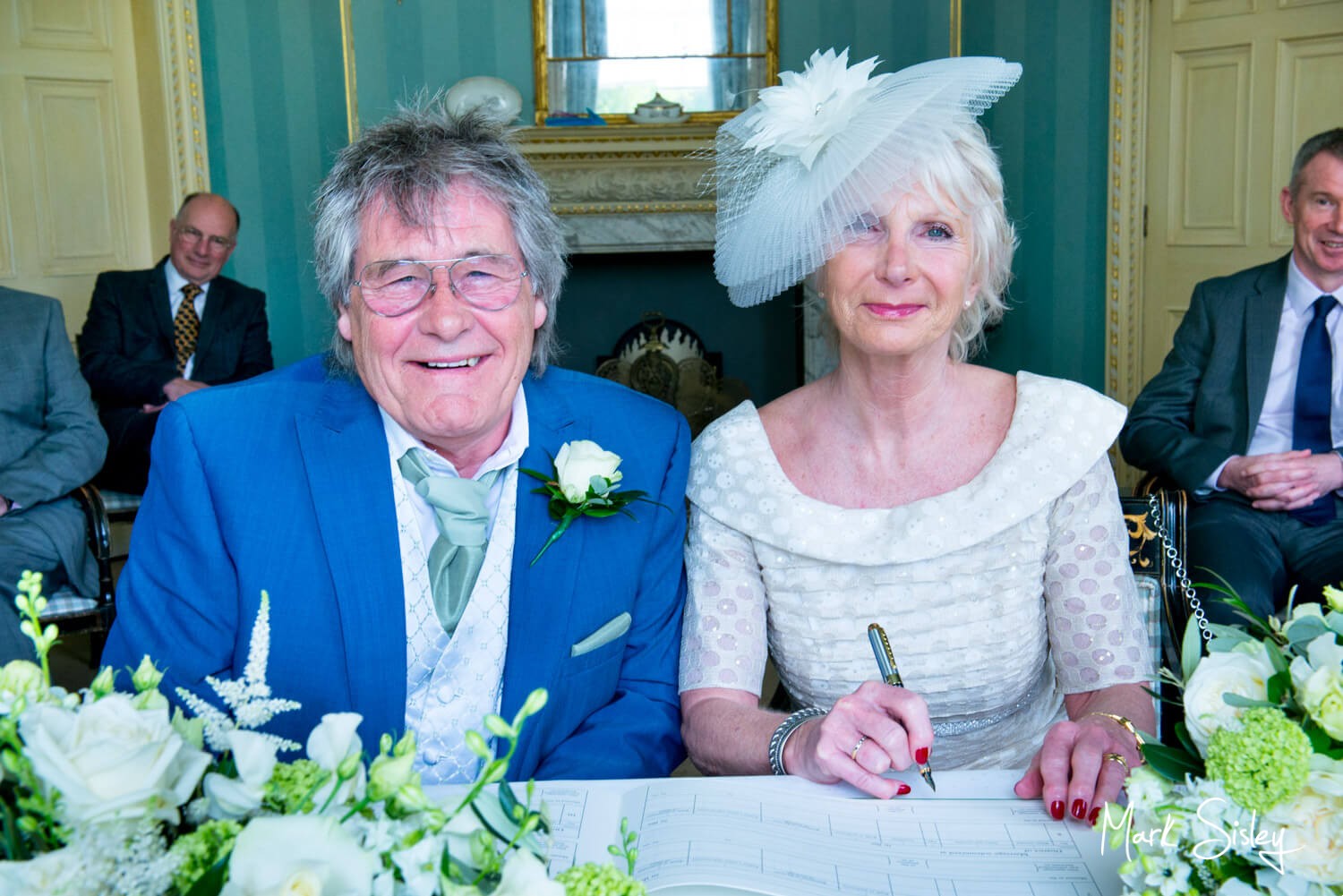 Fun & Banter During The Ceremony
The intimate Octagon Room hosted the civil ceremony; with only eight guests in attendance it was truly magical. This hidden gem is my favourite room within the hotel, and the huge windows offer a perfect vista of Hartwell House's gorgeous landscaped gardens.
Sandra looked incredible as she made her entrance into the ceremony, whilst Alan's beaming smile was such a joy to witness. Throughout the ceremony, the magical bond that these two share was there for all to see.
Alan couldn't resist having a few jokey moments with the registrar during the formalities of the ceremony, and this only added to the lovely informal atmosphere in the room. The registrar was superb too, she was able to effortlessly play along with the banter. Who ever said wedding ceremonies should be formal occasions! As a result of the lively ceremony, I captured some great candid moments.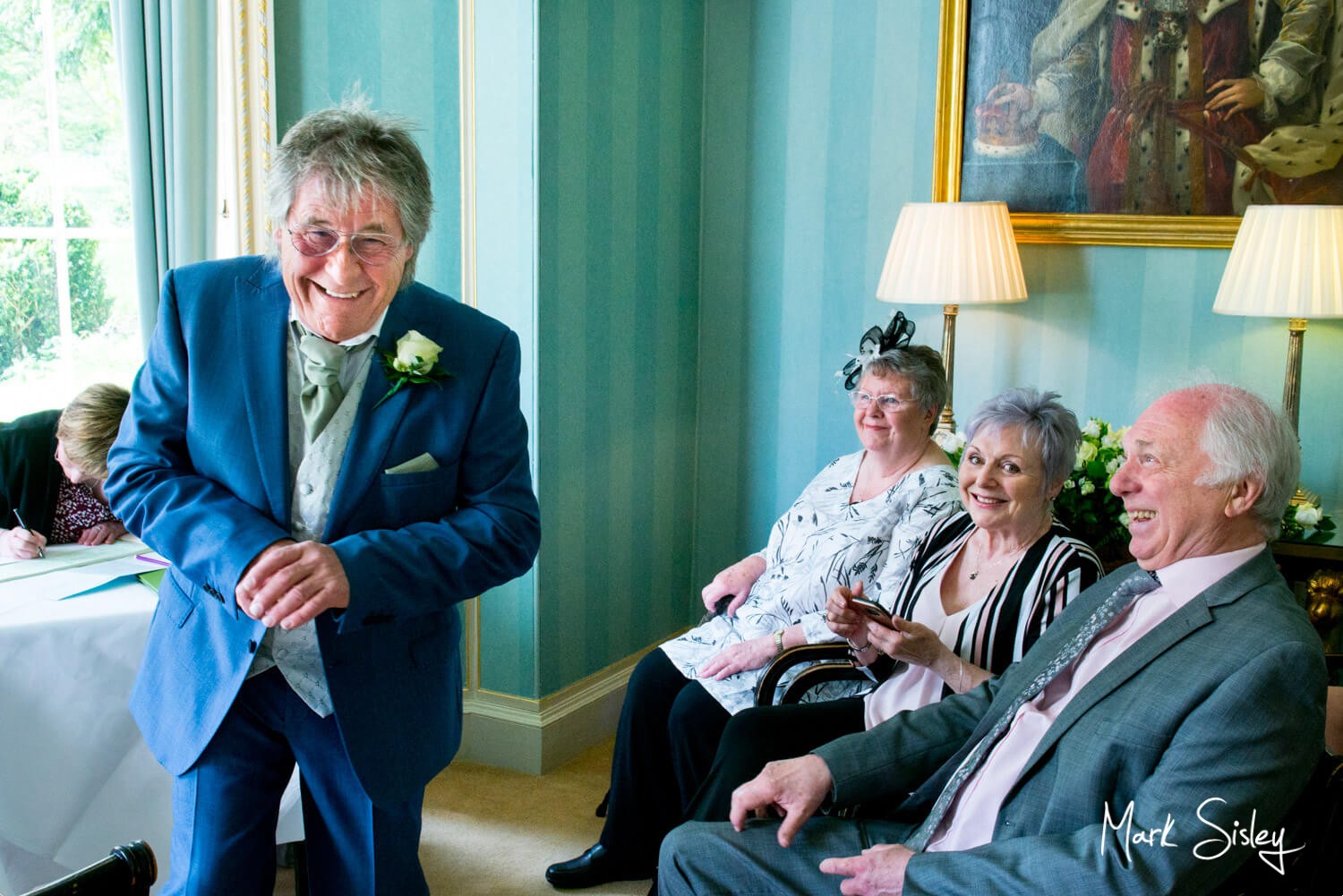 Pictures & Drinks Reception At Hartwell House
For the casual group photos, Alan asked if I could capture these in his favourite room in the hotel. So, we meandered off to the bar to capture these relaxed shots with their friends. And why shouldn't we have alcohol as a backdrop, it works for me too!
The group shots were followed by some time outdoors with drinks and canapés, and this relaxing time provided some of my favourite pictures from the day. We also managed to take some time out to explore the grounds; again this was great for pictures as they walked through the landscape.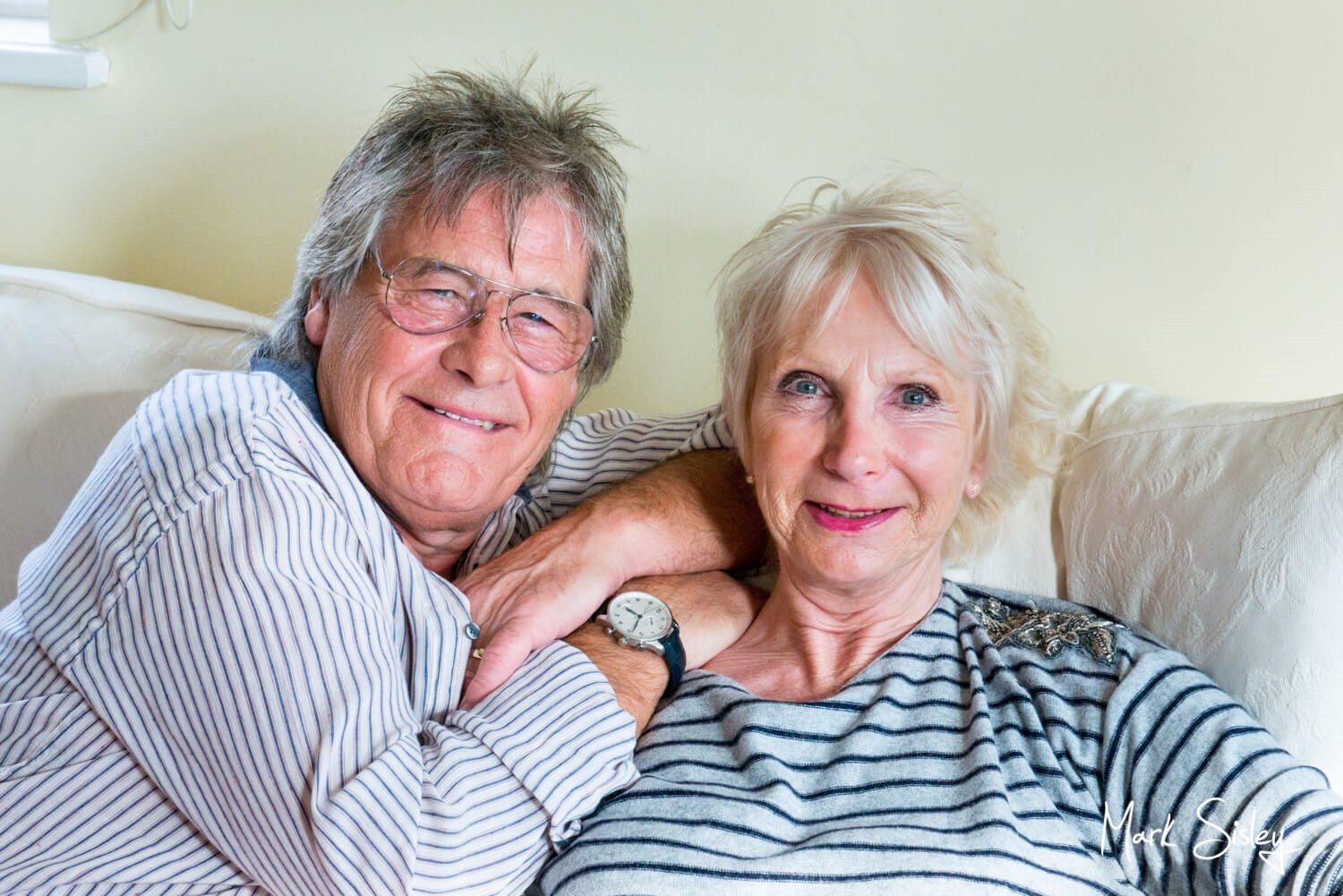 Back Home With The Newlyweds
The day's celebrations became even more relaxed when we all ventured back to the Sandra and Alan's nearby gorgeous home.
Within moments of arriving, the newlyweds had changed into super casual home clothes. If the Hartwell House part of the day was even the slightest bit formal, now was the time for true home comforts, including slippers!
The banter, laugher, giggles really did flow non-stop all day, not to mention the champagne  – this wedding did not disappoint on any level!
A big congratulations to Sandra and Alan. You pulled off one of the most fun and relaxed weddings that I've attended in a very long time!