Fun, Laughter & Magical Sights At Eynsham Hall
Weddings are about family, friends, love, laughter and those wonderful unscripted moments! Rach and Chris's stunning Christmas wedding at Eynsham Hall was a fine example of all of the above.
This Oxfordshire hotel is one of those venue's that draws you into another world, I just love it to bits. Enter into this kingdom, and you'll be hooked forever, it really is that stunning!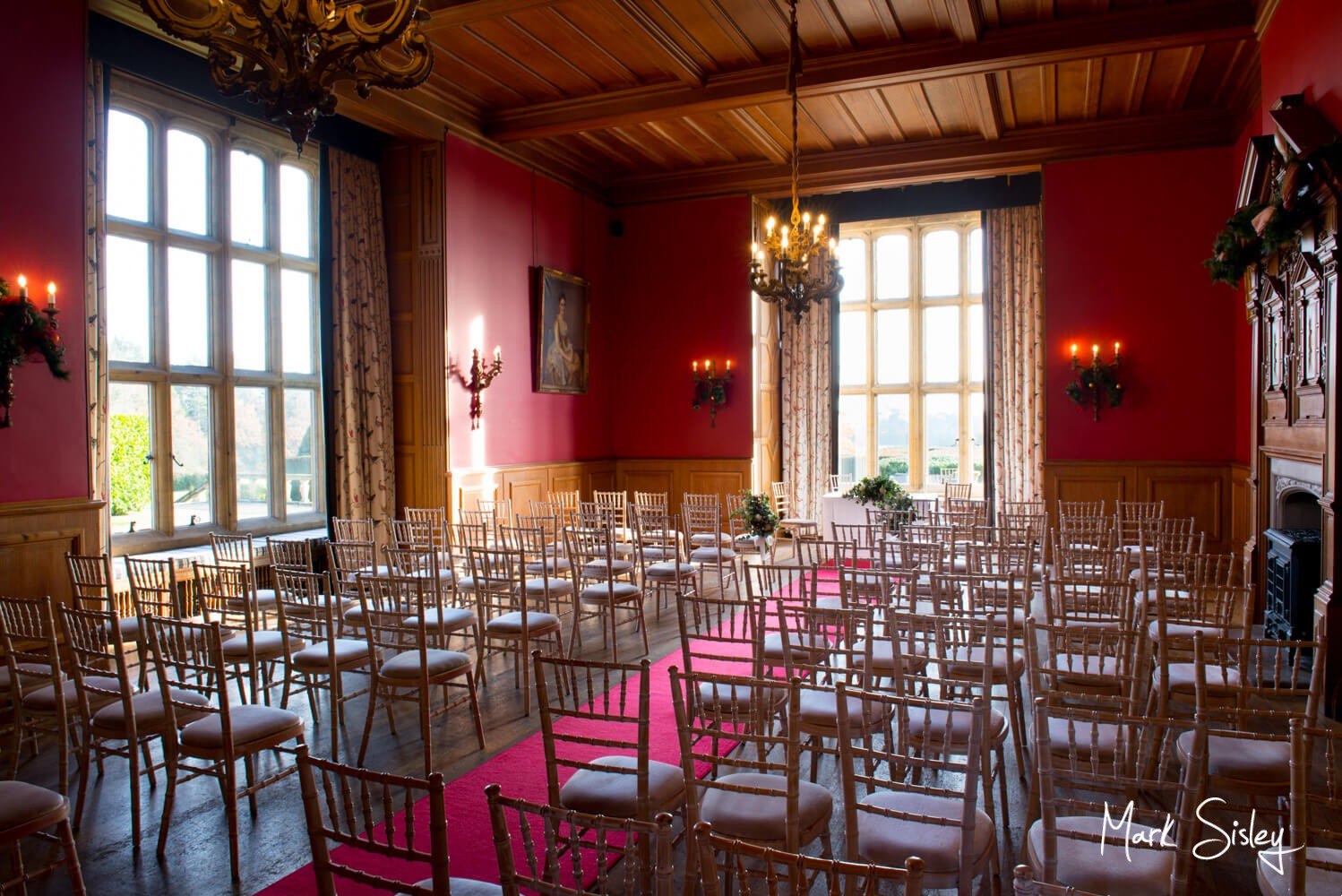 Eynsham Hall
Eynsham Hall has to be one of the grandest country house hotel estates in the UK; it's truly gorgeous in every which direction you look. This is my fifth wedding at the hotel, and I love it now as much as the first time I visited. The architectural features are out of this world, and I love the huge feature windows throughout the hotel giving so much beautiful light.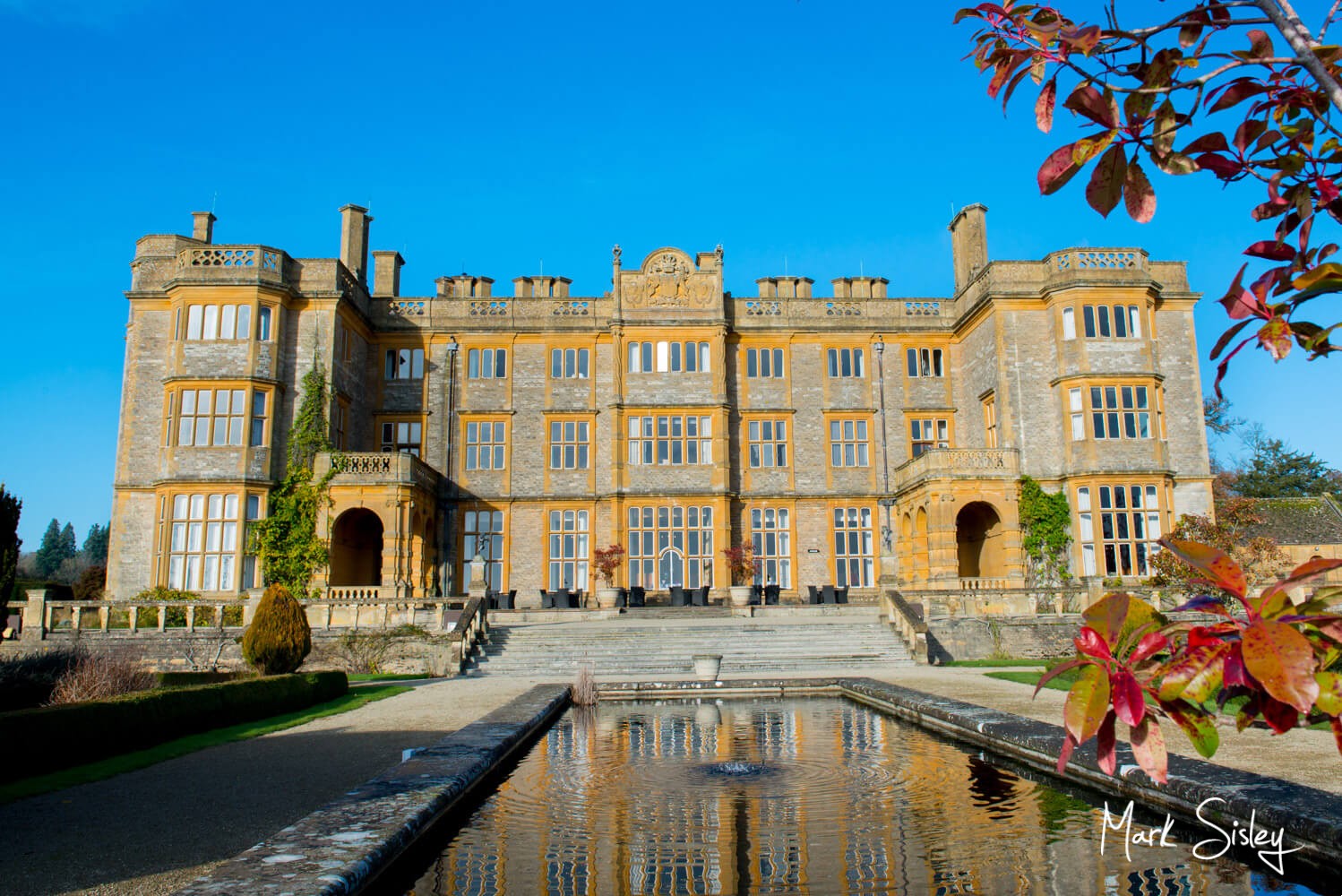 The Wedding Ceremony
What a gorgeous and atmospheric room for a Christmas wedding ceremony! The oak panelling and the dark red painted walls in the Red Room are illuminated perfectly through the ceiling height leaded windows.
The ceremony itself was wonderful, with tears, laughter, and humour in perfect doses. Being right at the front for key moments in the ceremony is something I don't take for granted. Seeing Rach and Chris's eyes locked on one another as they exchanged rings made me realise quite how much they truly love one another.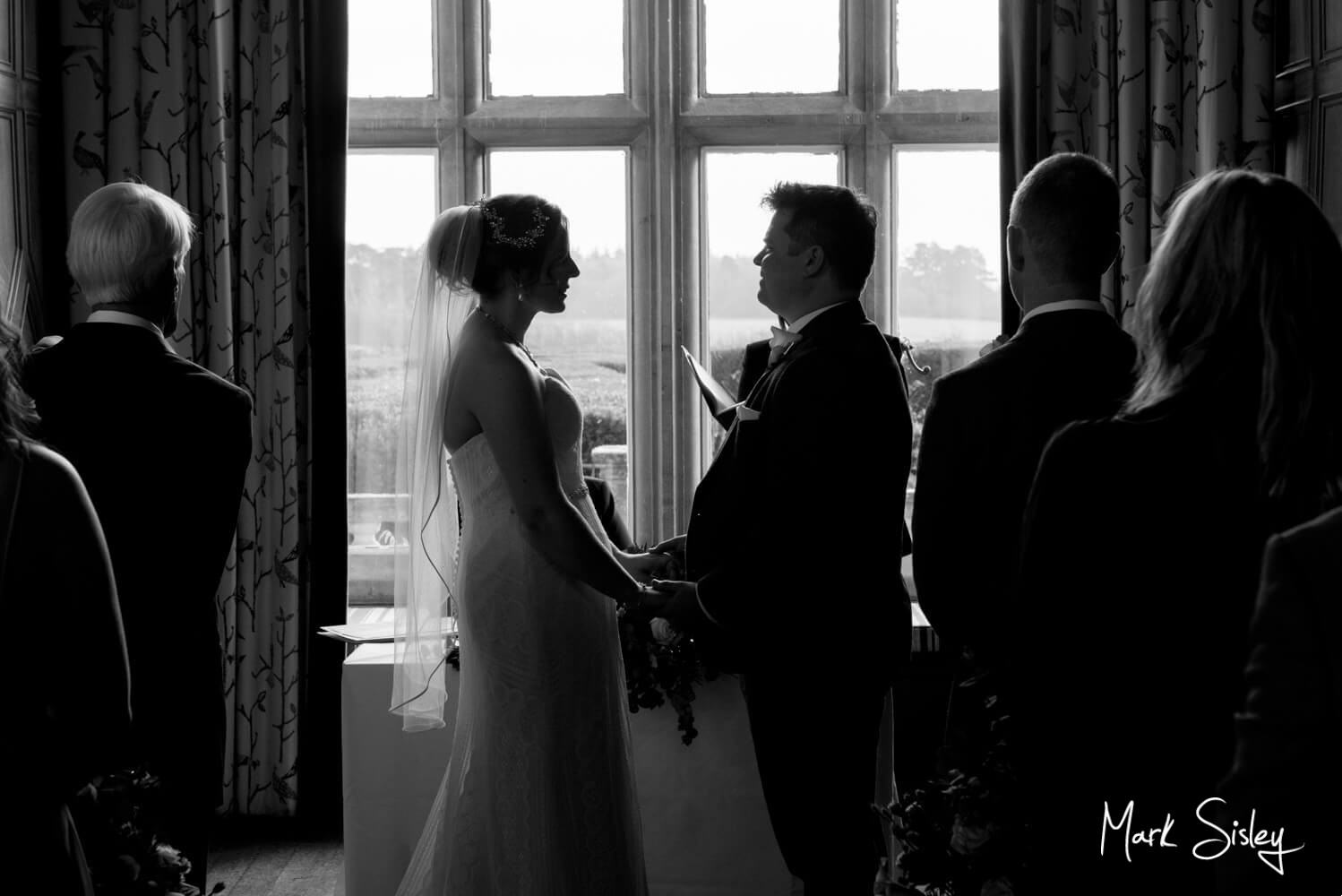 Photographs By The Christmas Tree
Eynsham Hall offers up such a bewildering choice of backdrops, but when it's cold outside I have to work mighty fast! Without smiles from the couple and their guests, my pictures just won't work, so I only took a few shots of the main bridal party outdoors.
Thankfully Rach and Chris were happy to wander around for a few more options, before we hot footed it back indoors to warm up. After the chilly couple had paused for a glass of champagne, I posed up a few indoor shots. I particularly love the atmospheric shots next to the Christmas tree in the arched window.
I use my innovative lighting techniques on many weddings, but they're invaluable in capturing the cosy atmosphere of a winter wedding. The festive spirit of Christmas really shines through both the indoor and outdoor images.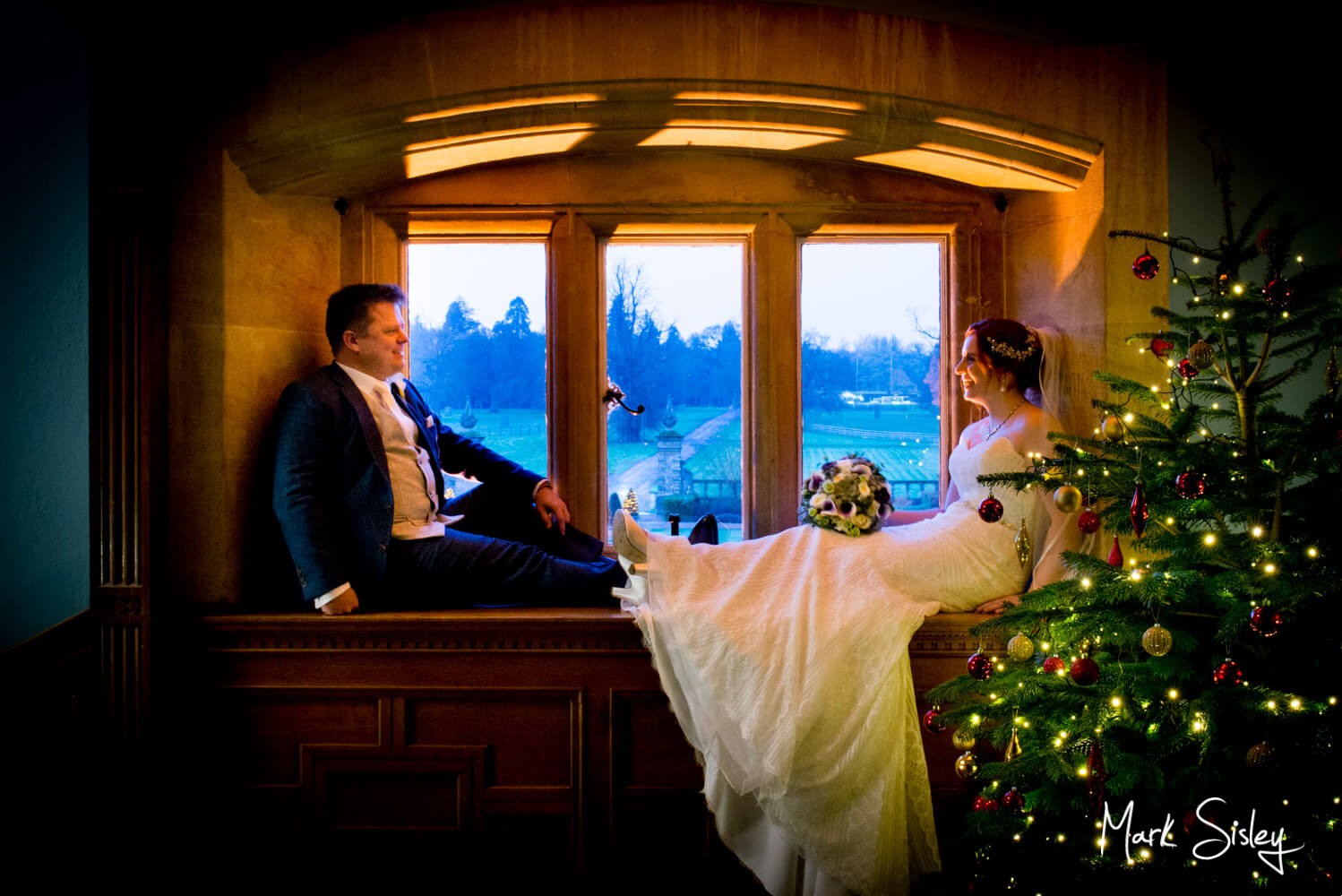 A Beautiful First Dance
I love the silhouette shot I captured of the happy couple as they performed their superbly choreographed first dance; it was achieved with my flash backlights on stands!
Clearly Rach and Chris chose their guests well, as the laughter, smiles and dancing continued well into the night. It was so nice to see so many varied age groups on the dance floor, and the many children especially seemed to relish the opportunity to groove away to the latest tunes!
As you look through the pictures below, I hope you can feel the connection between this lovely couple. I thoroughly enjoyed capturing their beautiful wedding day, and Eynsham Hall's Christmas atmosphere made a perfect backdrop.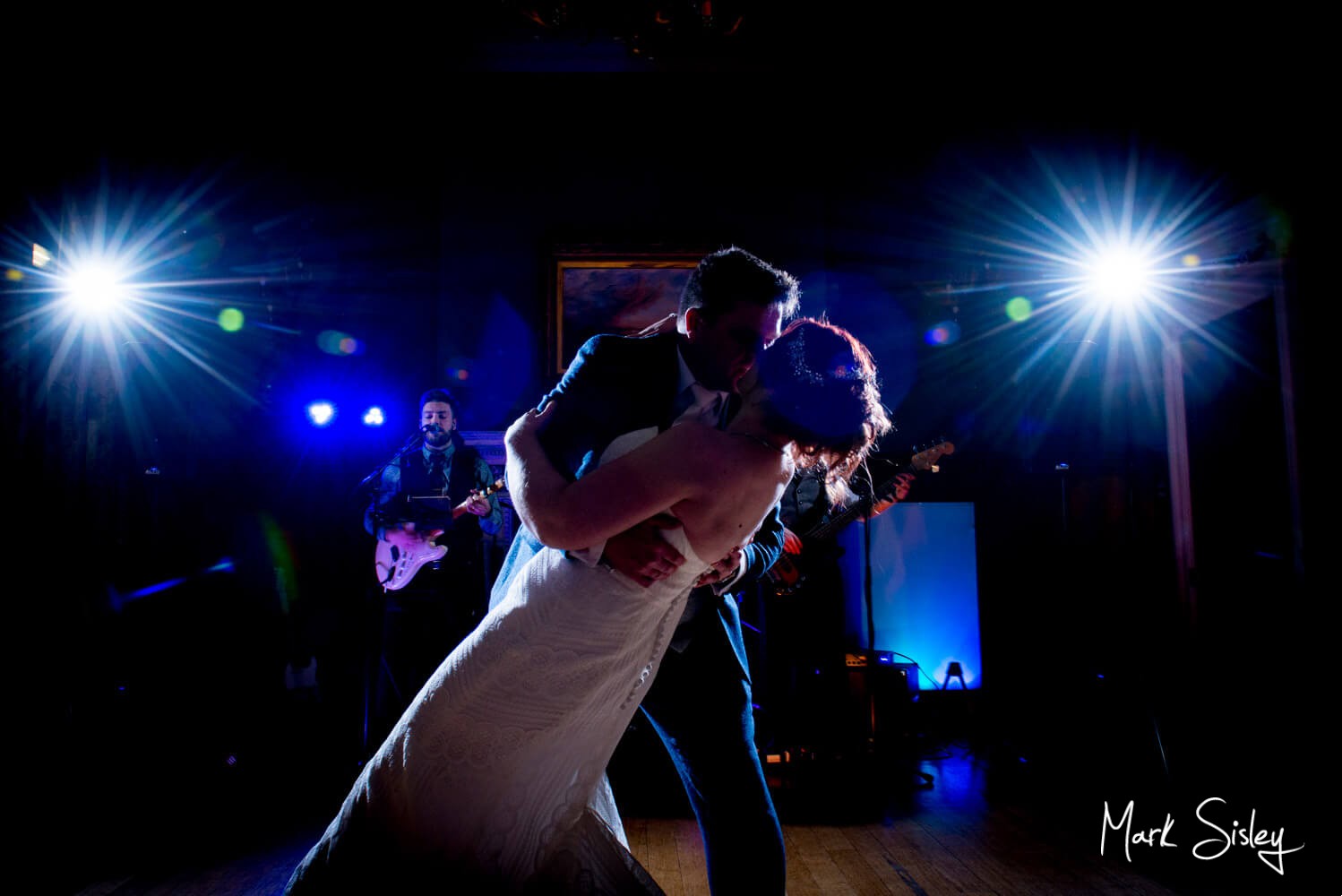 Kind Words
Just wanted to say a massive thank you Mark for your amazing work!
The pictures you have captured are absolutely stunning, and the colours make the pictures come alive. We had so many comments from friends and family on the day about how professionally you went about capturing all the pictures. We now have some wonderful memories that we'll be able to cherish thanks to you.
Your vision for photos is amazing and it's down to your keen eye and passion that we have some brilliant and fun pictures to keep!
From the initial meeting and discussion over our venue, your passion for photography really came through and it was an absolute pleasure listening and discussing with you the style and type of photos you would take.  The final pictures are absolutely stunning. You have not only managed to capture the day in amazing detail, but managed to bring out the happiness and enjoyment from the day. 
Thanks again Mark, we couldn't recommend you highly enough!  Rach & Chris