Gorgeous 5 Star Hertfordshire Hotel
I love visiting venues for the first time, and this was the first wedding at which I've done the photography at The Grove Hotel in Watford, Hertfordshire. This lovely setting is only a 20 minute drive away from my Chesham studio; I'd heard about it so many times, and now I had my chance to work there!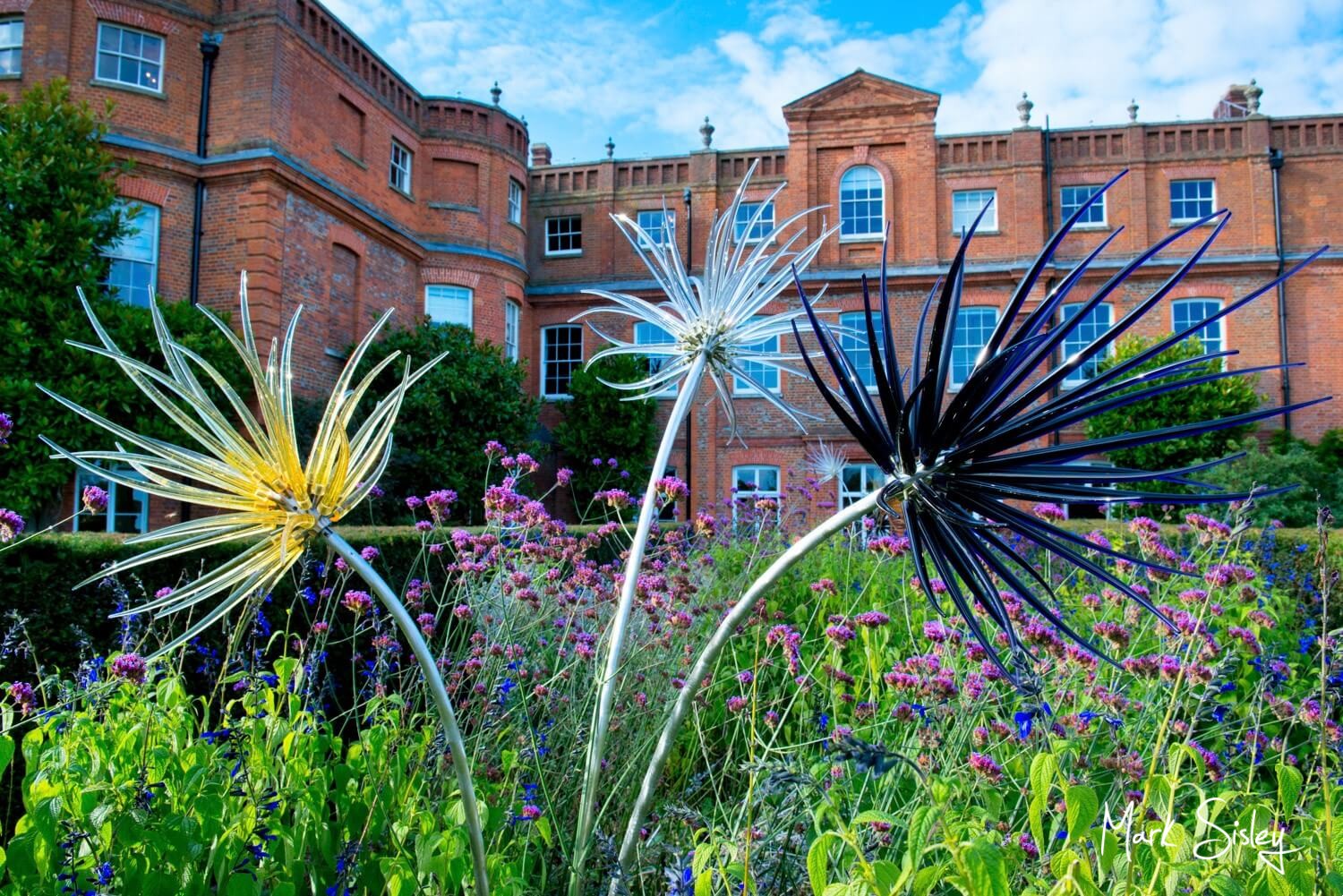 The Grove Hotel – A Beautiful Venue
As soon as you step through the doors to The Grove, you are met by stunningly beautiful interiors, with striking antique and modern designer furniture and exquisite colourful artworks. The hotel sits in 300 acres of gorgeous Hertfordshire countryside and beautifully landscaped gardens.
Miranda and Peter exchanged vows in the lovely ceremony room in the mansion, with huge windows looking out over the wonderfully serene Charlotte's Vale. This intimate wedding ceremony was full of emotion and tender moments, witnessed by their very closest family and friends.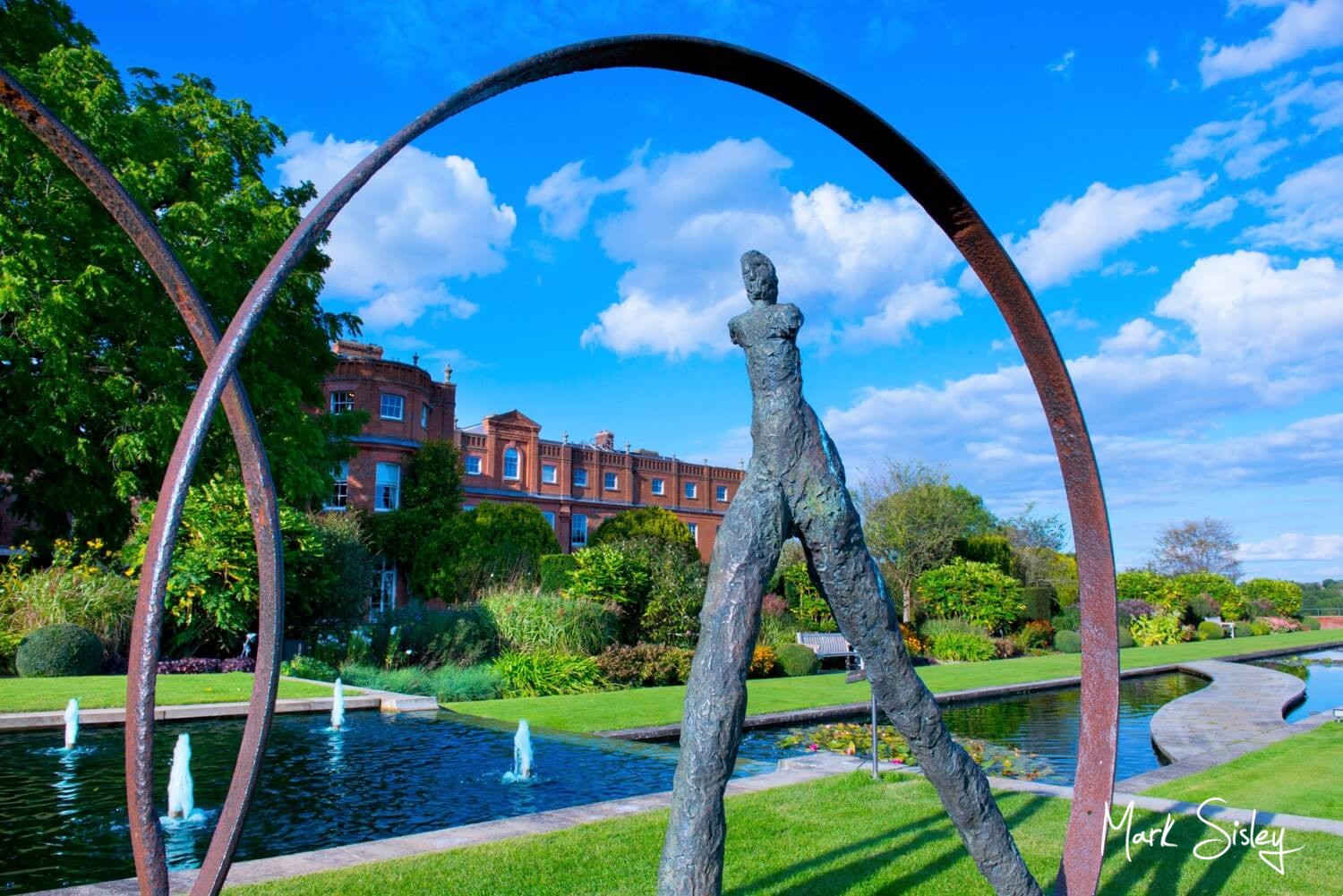 The Grove Gardens – Sculptures & Water Lilies
After a few celebratory drinks and some family group poses, we took full advantage of the wonderful gardens at The Grove for some relaxed picture opportunities. The gardens were majestic, and the colourful flower borders so beautifully maintained.
The hotel's dramatic cascading water feature stretching 120 metres through the landscaped grounds was my favourite backdrop. And for Miranda and Peter's wedding day it was brimming with the most gorgeous vibrant water lilies!
At every turn in the garden there are fabulous modern sculptures, and so many beautiful mature specimen trees. The sun reflects off so many surfaces wherever you look; the effect is wonderful & so very clever – wow! The gardens at The Grove provide some truly magical surprises for anyone fortunate enough to visit this lovely hotel.
Miranda and Peter booked me for the whole day. For the evening reception the dance floor was soon rocking as the couple were joined by many more of their friends. After the first dance, Miranda changed from her glamorous wedding gown into the most dazzling above the knee sequinned evening dress, once again she looked amazing!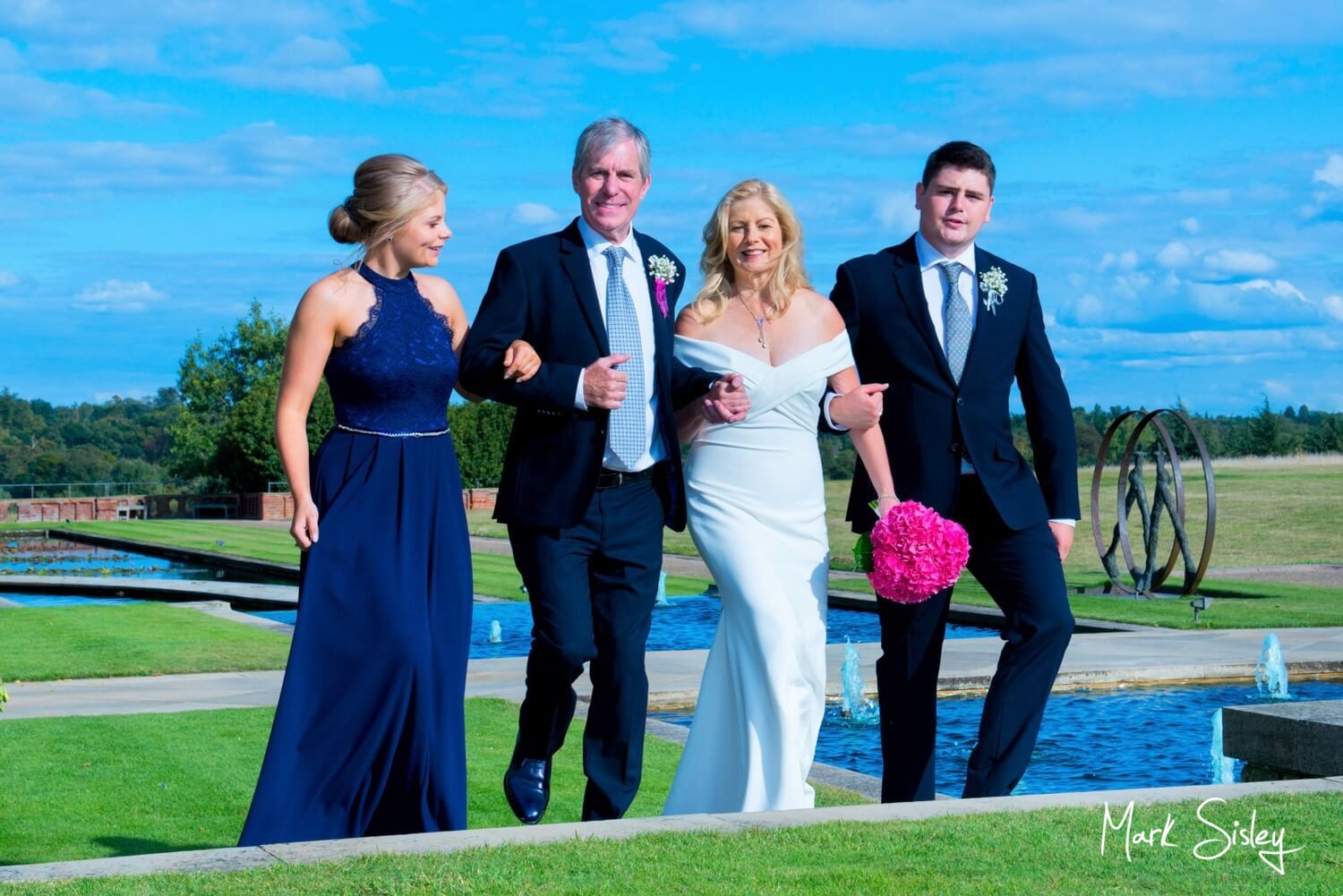 My Favourite Picture Of The Day
I captured my favourite picture of the day at dusk, with my directional lighting illuminating the near and distant landscape. I framed the couple under a pair of tall contemporary sculptures with the water feature leading the eye away into the distance. When we stood there it was as dark as could be, but I knew the effect I was after. And, most importantly, Miranda and Peter loved the end result. To see how this shot looked without my special lighting effects, click on this blog link: Low Light Wedding Photography
This was my first booking at The Grove. I love working at hotels that are new to me, but this wedding venue totally blew me away.
Miranda & Peter created a sophisticated yet informal wedding that was one-of-a-kind and truly unforgettable.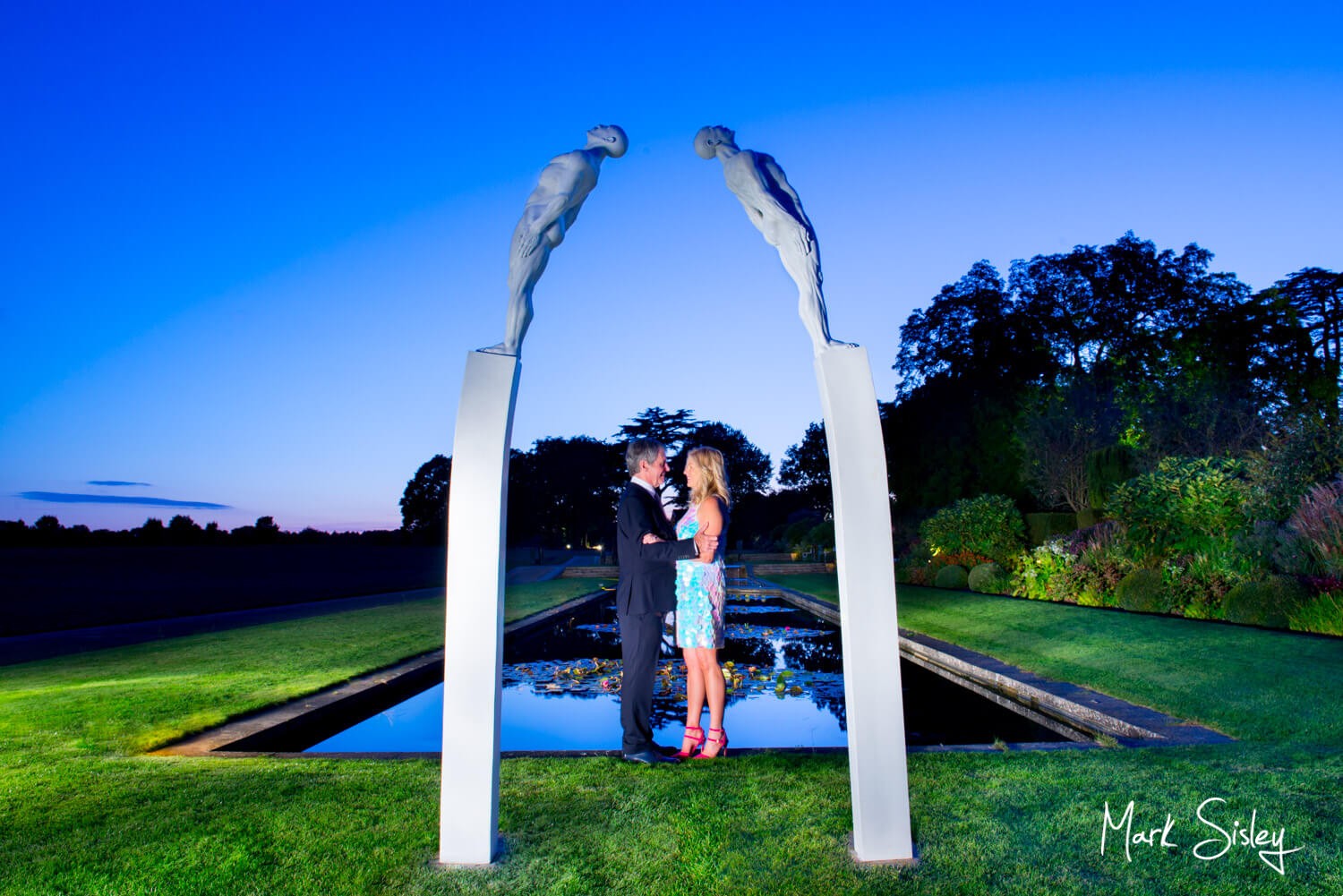 Kind Words
We came across Mark at a wedding fayre and after looking at this portfolio and speaking with a number of other wedding photographers decided to book Mark. We liked the flexibility he offered with regard to the number of hours we could hire his services as well as his desire to understand our personalities and how we wanted to express an informal and natural day in pictures. In particular we were impressed by this clever approach to night-time shots which are stunning.
Mark did not know our venue but took the time to familiarise himself with it and utilised both internal and external scenes to their fullest advantage. He worked with our family and guests such that they hardly knew he was there. Especially as we had a few that were camera shy! When it was necessary to 'corral', he took charge and made his work look effortless.
But most importantly, when our wedding pictures arrived, we were thrilled! They were even better than we had hoped. Mark had really paid attention to detail and captured what we wanted from our big day. Our families and friends are still enjoying looking at all the pictures and no one has been disappointed.
A huge, huge thank you Mark! What lovely memories you have given to us.   Kind regards, Miranda & Peter