Catherine & Kate's Magical Summer Wedding At Missenden Abbey
The next blog post I'm going to share with you is the photography of Catherine and Kate's wedding, at the beautiful Missenden Abbey in Buckinghamshire. Looking back at their wedding from last summer makes my eyes well up a little! These two wonderful ladies were so madly in love, and so perfectly matched to one another. Throughout the day they were laughing non-stop, and enjoying the biggest party of their lives!  As photography opportunities go, they made my life far too easy!
It's really impossible to convey the magic of Catherine and Kate without sounding like I'm babbling on! They're kind, very funny, such warm people, and they were exquisitely gentle with each other. This dynamic couple's family and friends were also wonderfully friendly and lively too, which made for the most incredible wedding day celebrations.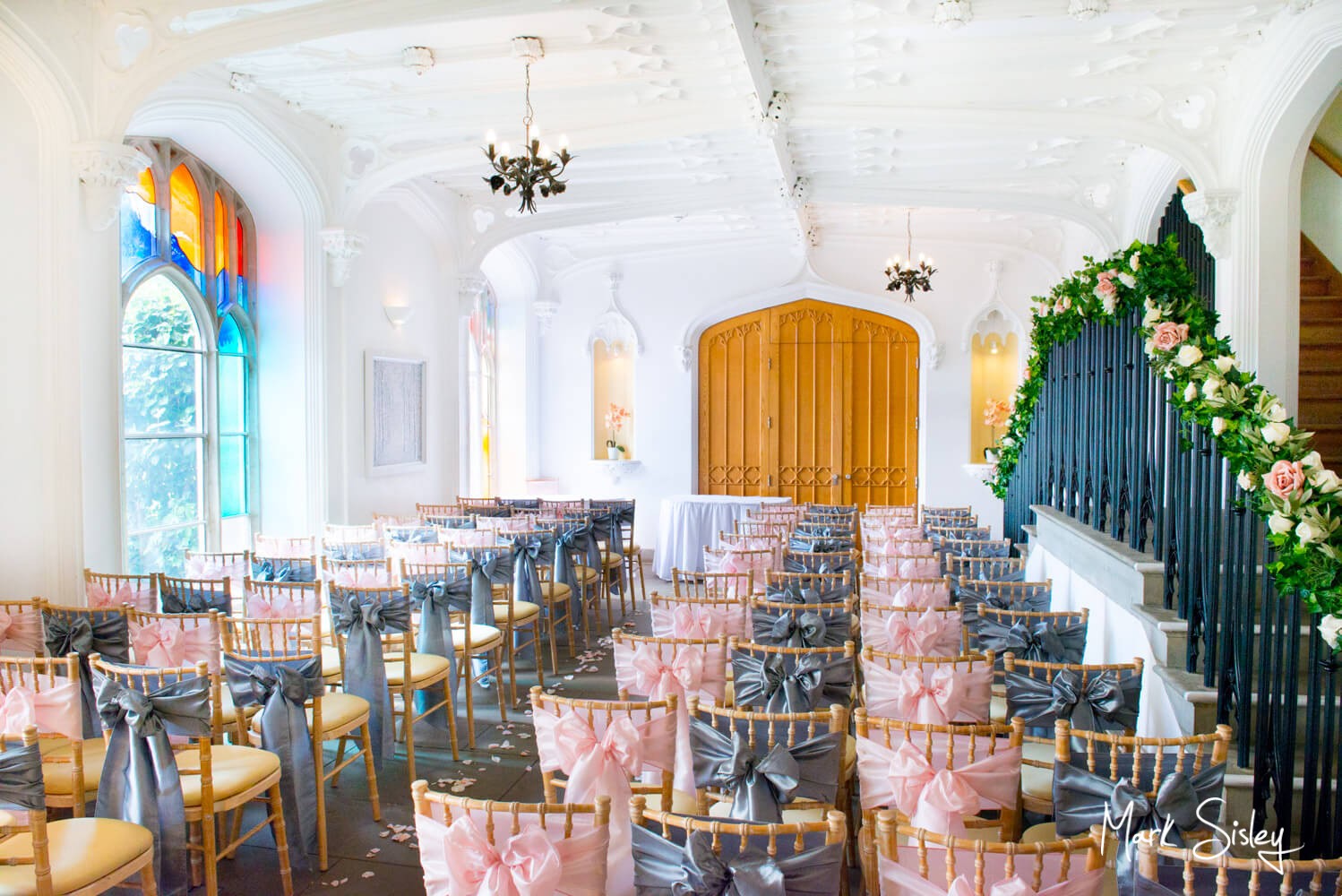 Capturing The Perfect Look
I'm always asked what it takes to get great wedding photographs. For example: how do we pose?  Should we wear certain colours? Where should we place our hands?  Should we look at or away from the camera?  Each and every time I say that none of that matters.  What does matter is that you're happy and enjoying yourselves! If you're smiling and laughing, your pictures will be so perfect. Catherine and Kate's wedding is a fabulous advert for this approach, and I know they were thrilled with their pictures too.
I loved documenting their special day, and it was such an honour to get to know them and their families!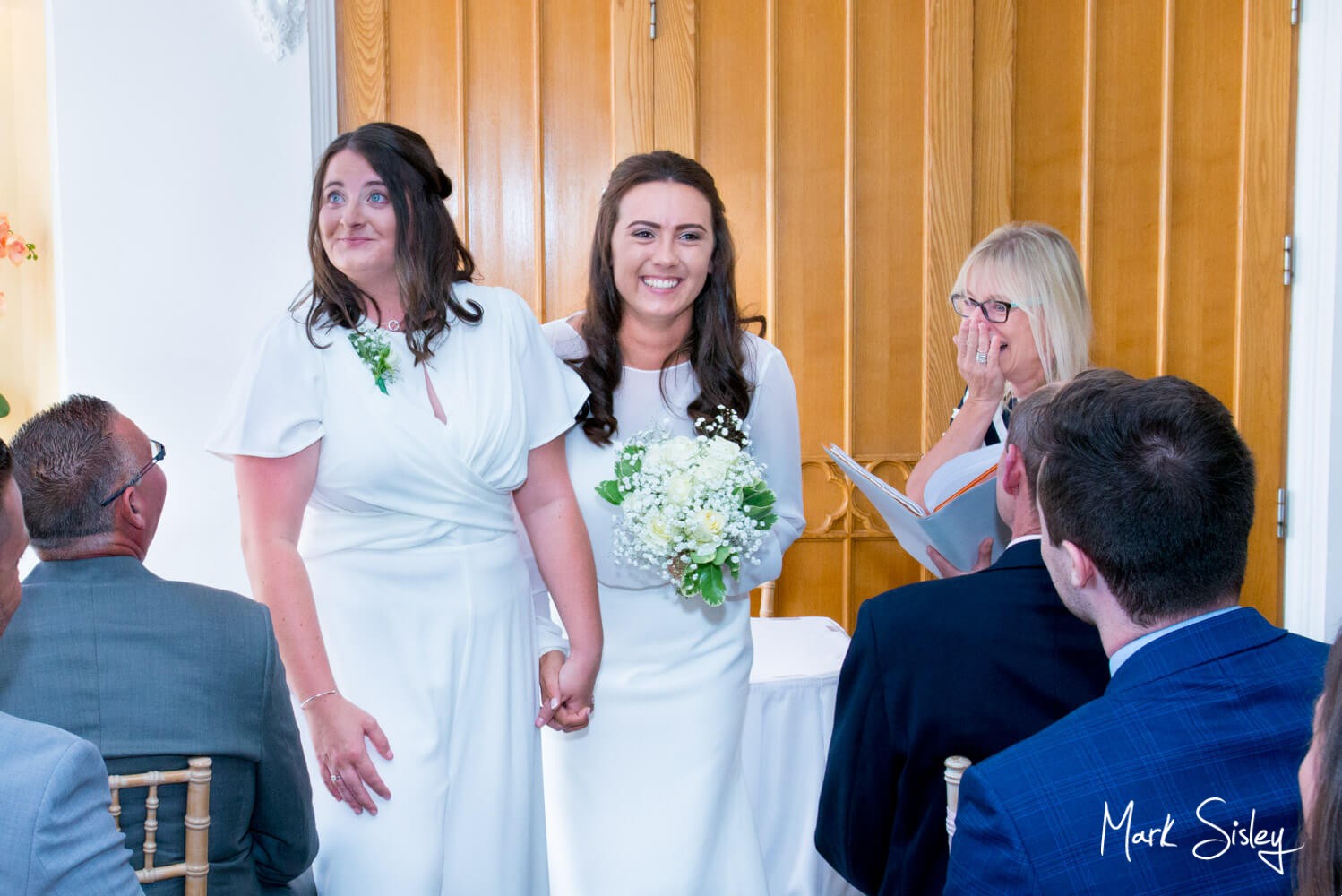 My Favourite Pictures From The Day
The magical moment for me was of Catherine and Kate laughing out loud when the registrar made an innocent gaff at the end of the wedding ceremony! Initially there was stunned silence, then the whole room just burst into spontaneous laughter, I just love Kate's rolling eyes in this shot! I'm just so pleased that the registrar saw the funny side too, though I'm not sure that she'll forget her faux pas in a hurry.
I also loved the shots I captured when I took the newlyweds for a stroll around the Abbey grounds, with the immediate bridal party coming along to keep us entertained. The reactions on their faces are just fabulous, you can really sense how close Catherine and Kate are to their very closest family and friends. My favourite shot from this collection is an easy pick; it has to be of Catherine and Kate walking along hand in hand with the wildflower field in the foreground, whilst their bridesmaids watch from afar. My walking shots are lightly staged so I can cherry pick the best backdrops, but they certainly capture a magical keepsake of the day.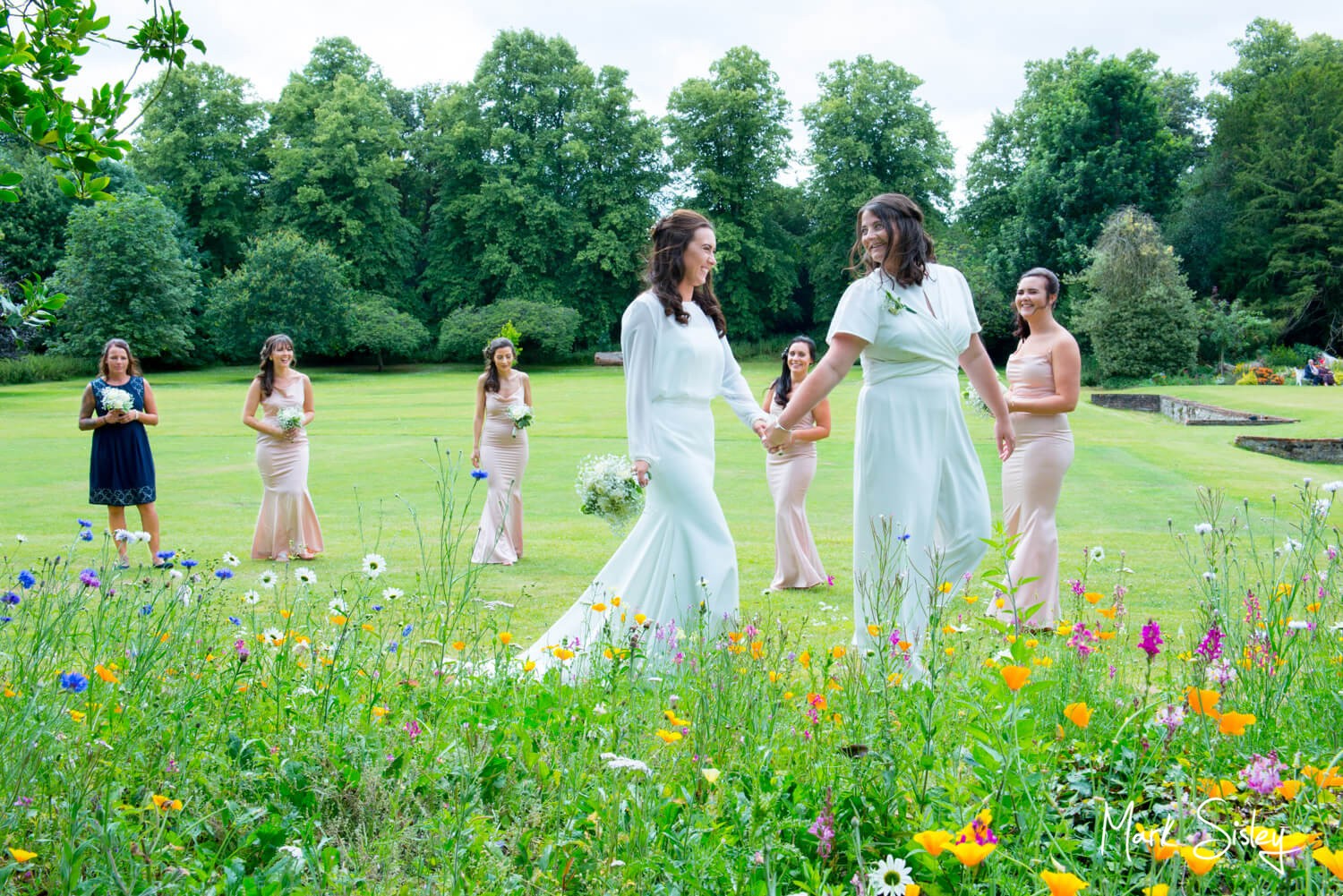 Candid Photography
With such a lively group of family and friends, I was able to capture many other wonderful candid moments. Lots of these fabulous informal images have now made their way onto my various website galleries. My brief for the day was to stage as little as possible, as a result there are some really special moments in this gallery.
So, if you're hosting a same sex, gay or lesbian Buckinghamshire wedding, I'd love to hear from you. You can also view my Same Sex Buckinghamshire wedding gallery.
If you're interested in getting married at Missenden Abbey, do check out their weddings web page.
I do hope you enjoy looking through my picture selection below, and that these do justice to all the crazy and magical emotions from their special day.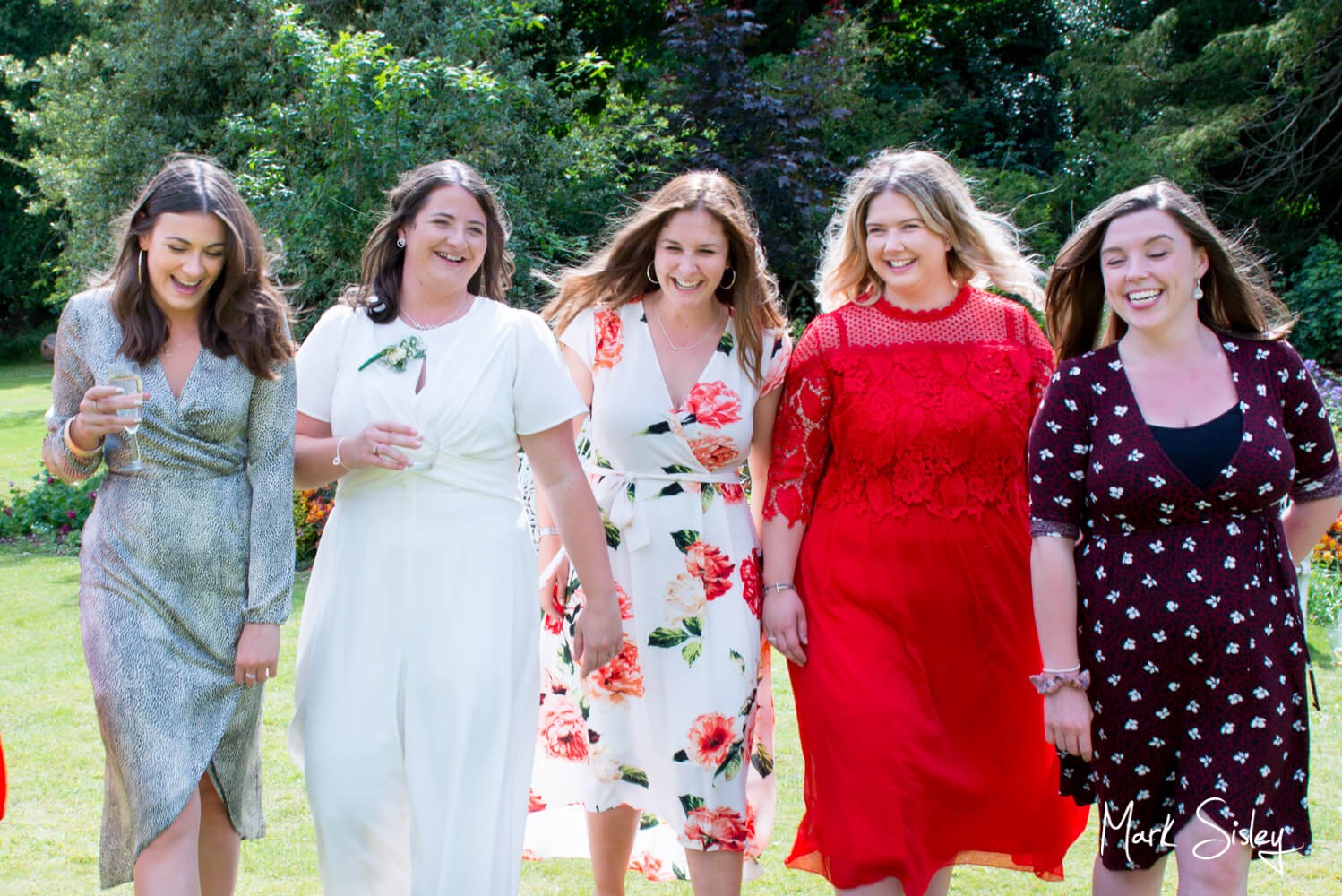 Kind Words
Mark was simply AMAZING! He really was more than photographer. From the beginning to the end he offered endless support, advice and guidance. The photos we received were high quality, and photos that we will cherish forever.  Mark made candid photos look so natural.
Even if it did nearly rain, Mark ensured we had wellington boots just in case, luckily it didn't. His advice and guidance for photos was absolutely perfect. Mark was friendly and made the day even more fantastic than what it was. Thank you Mark for everything you done. Top quality service.
On the day itself we felt in safe hands and it was like having a friend there with you! Mark's experience and professionalism shines through, allowing you to relax and have the best day of your lives! Mark is seriously talented and genuinely loves what he does.
If you're thinking about booking him for your wedding, DO IT!!!  Mark has captured memories we will cherish forever. We will never be able to thank you enough.