Fun Loving Couple
I always enjoy a wedding at Missenden Abbey, and this blog describes a particularly great day; energetic children, laughter and a beautiful red wedding gown made for fantastic pictures.
This wonderfully warm and fun loving couple approached me at The Missenden Abbey wedding fair, and we bonded very quickly. The laughter and conversation flowed easily, and soon afterwards they told me how much they loved my style of work. It was very humbling for Alpana and Martin to invite me to tell their story. This turned out to be one incredible wedding!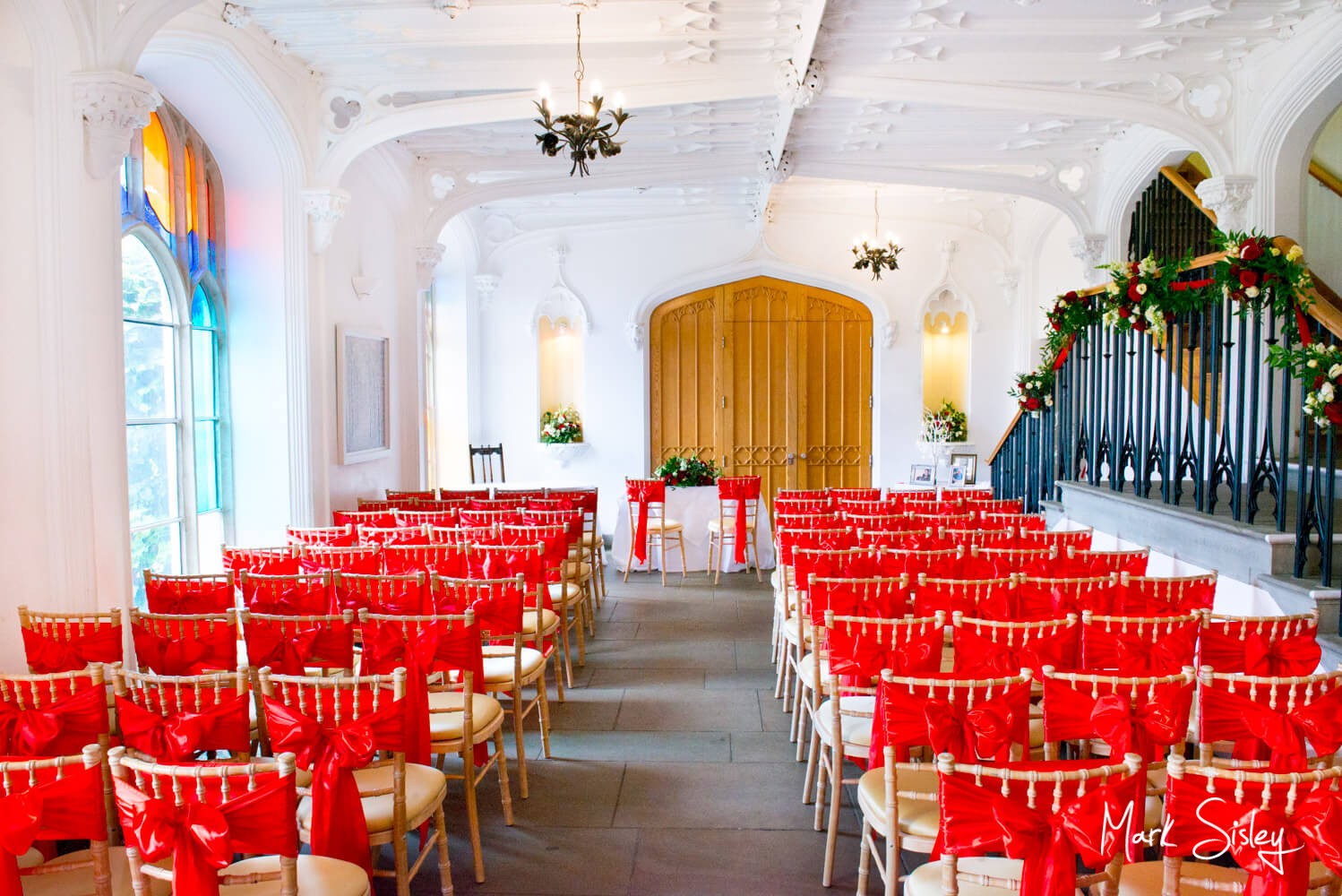 Missenden Abbey – A Beautiful Backdrop For A Fun Wedding
Alpana and Martin exchanged their wedding vows with their nearest friends and family, with the gorgeous surroundings of Missenden Abbey providing the most perfect backdrop. This wonderful wedding venue has it all. The interiors and exteriors are stunning at every turn.  I can certainly see why it's one of the busiest wedding destinations in Buckinghamshire.
With sun drenched vistas throughout the day, non-stop smiles and laughter, and the many children adding a non stop energy to the proceedings, I had the perfect mix for great picture opportunities!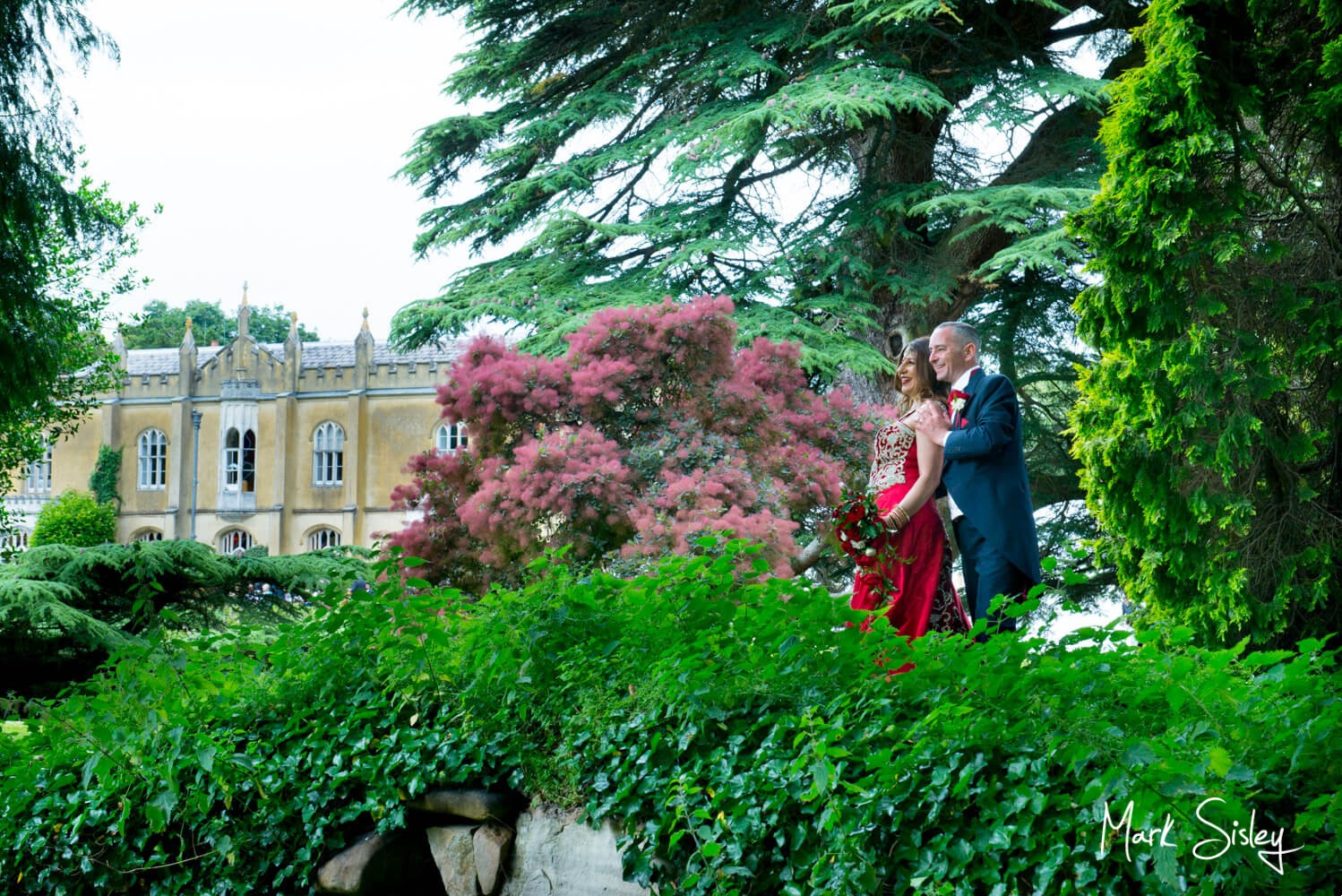 A Stunning Red Wedding Gown
Alpana's sensational red gown looked a million dollars, and Martin's epic waistcoat complemented her look perfectly. Then throw into the mix lots of opulent floral displays, and wedding guests dressed in fabulous vibrant colours, and I really couldn't have asked for a more eye catching wedding!
Alpana and Martin's fun loving and easy going nature was ideal when it came to capturing some gorgeous portraits after their ceremony. Together we explored some of the venue's most gorgeous look outs and vantage points. This relaxed couple made this part of the day so incredibly fun!
As the celebrations continued at full pace, I could see that the non stop energy would  continue long into the night. Boy did these guys know how to party!
I will admit, part of my excitement for the day was fuelled by Alpana and Martin's complete trust in my vision. They gave me the time and space to explore unchartered territories on the property. They were completely willing to come along for the ride.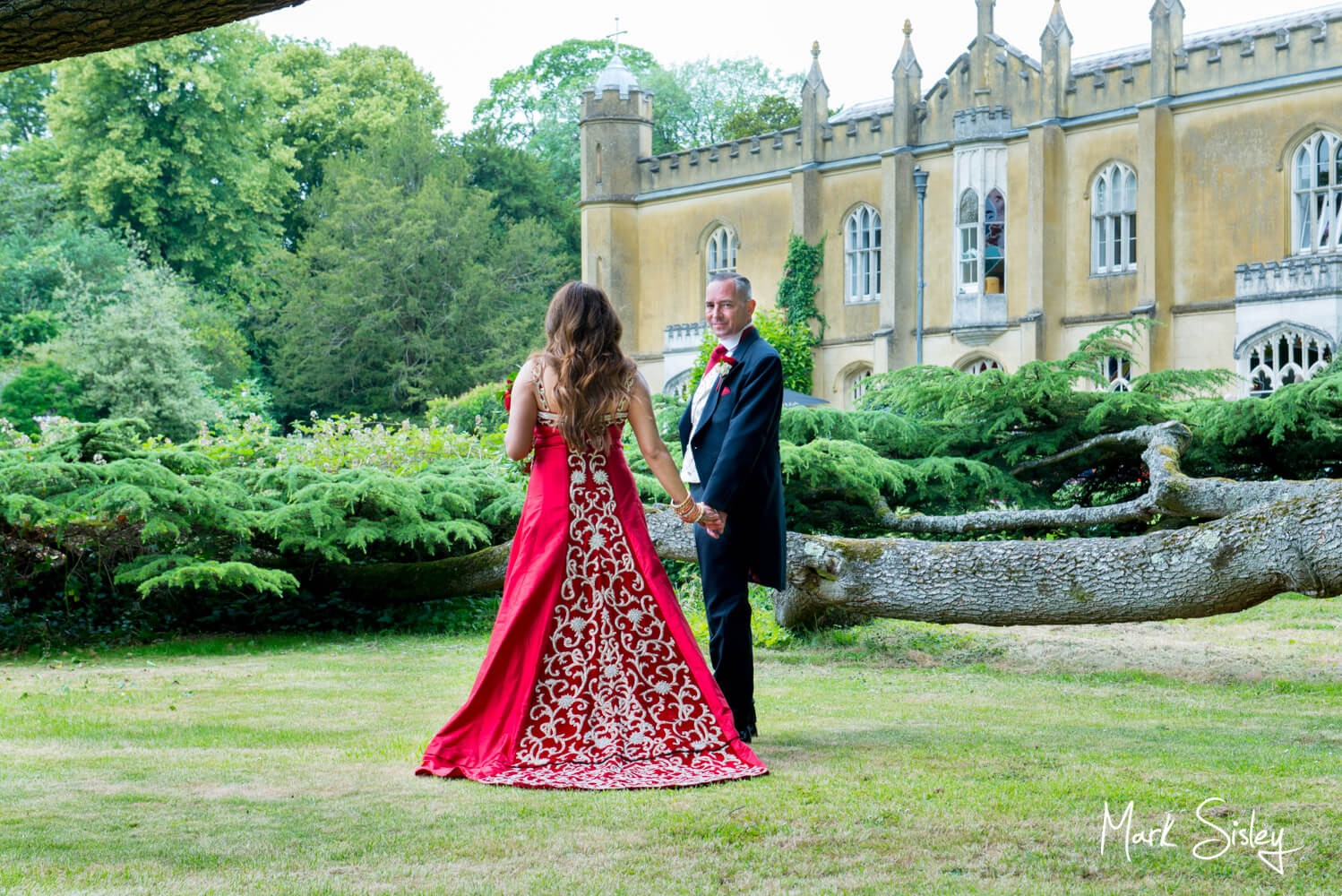 Reportage Photography – Telling The Story Of The Wedding Day At Missenden Abbey
My philosophy is that wedding photography should focus on telling a natural and real story. And, it should capture all the hidden and unnoticed moments. This fabulous wedding had everything I could ever wish for as a documentary photographer! Capturing the magic of the day at Martin and Alpana's wedding at Missenden Abbey was a joy, and I hope this blog has given you a flavour for it.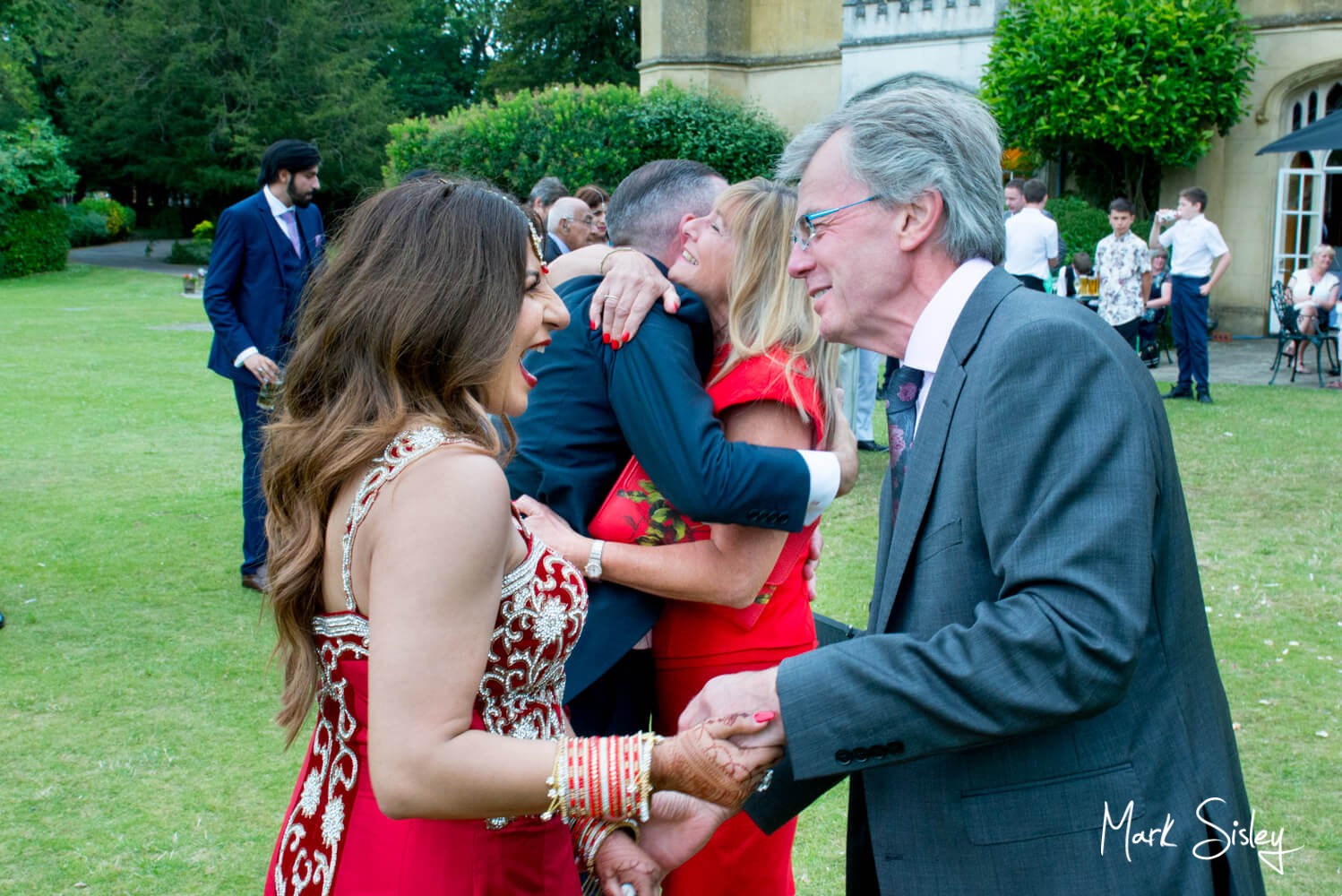 Kind Words
My future wife and I met Mark at a wedding fair which was being held at our chosen venue, Missenden Abbey. There were several photographers there to choose from and look at their work and albums. Mark was so approachable and welcoming which made us both feel very at ease. After all, it's the biggest day of our lives and we wanted it to be captured forever, by someone who knows what they are actually doing.
Rather than selling his work to us, he let us look through all of his work and albums. We were both amazed at the quality of his work and he explained to us both how he captures his pictures.
He is an absolute professional.   We both can not be more happy with the final product, so much so!!  The results are absolutely amazing! We both were in tears with the wonderful memories that he captured on the day.
Martin & Alpana