The Wedding Venue – Missenden Abbey
The amazingly beautiful Missenden Abbey was Chloe and Scott's choice of venue, and we were blessed with perfect blue skies for the wedding pictures! Missenden Abbey is one of Buckinghamshire's most popular wedding venues for good reason, it is breathtaking on every level! The staff at Missenden Abbey kindly recommended me to this lovely couple, and it turned out to be the most fabulous wedding too!
'Verity' The Fairground Steam Engine
Chloe and Scott are both such warm, kind natured and fun loving individuals. And I loved how they were so bold and creative with their ideas for the day. So it's no surprise that they wanted that reflected in their wedding pictures.
I've photographed an insane number of weddings over the years, but never have I seen a steam engine in attendance! The newly restored steam engine was driven by Chloe's proud father Ted. Alongside it, Chloe and her bridesmaids enjoyed transport to the wedding in the attached vintage wooden caravan.
This gorgeous old fairground steam engine certainly got a lot of attention on the day, and rightly so as it's truly stunning! It also provided the most perfect backdrop for wedding pictures parked up in front of Missenden Abbey for the day.
For Chloe and her father, steam engines are their passion. It was Chloe's dream to have the 102 year old 'Verity' at her wedding! They have both been involved in this little beauty's restoration over the last few years, so it's understandable why 'Verity' played such a big part in this wonderful wedding.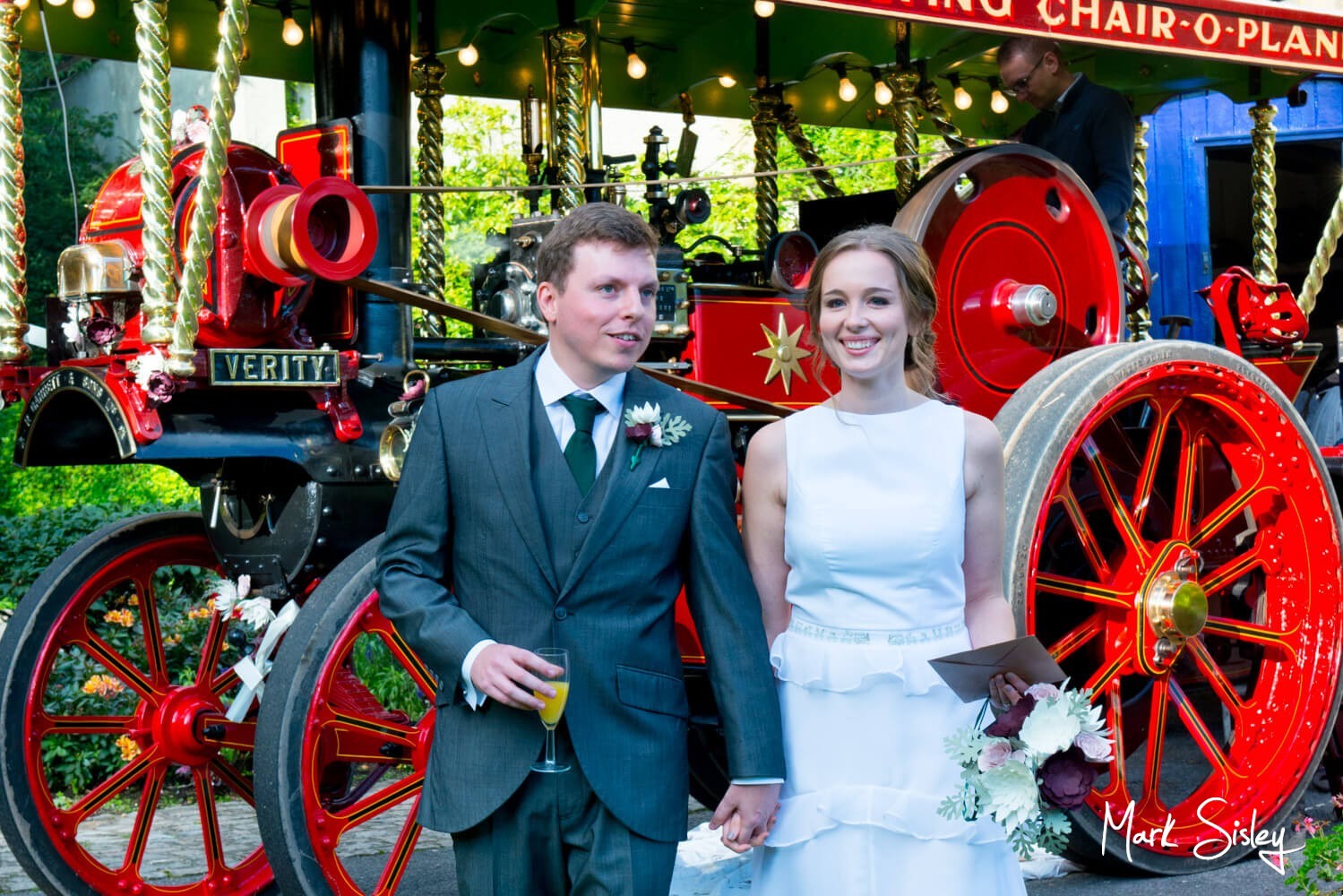 The Wedding Couple
Chloe and Scott were great to photograph – and willing to do whatever it took to get a great image.  Whether it was posing next to a stained glass window in the dark, waiting patiently with their wedding party whilst we searched for a missing person, or venturing outside after dusk for some night shots with 'Verity' and lots of sparklers.
The connection and love that Chloe and Scott had for their family and friends was pretty special, this really comes through in their pictures!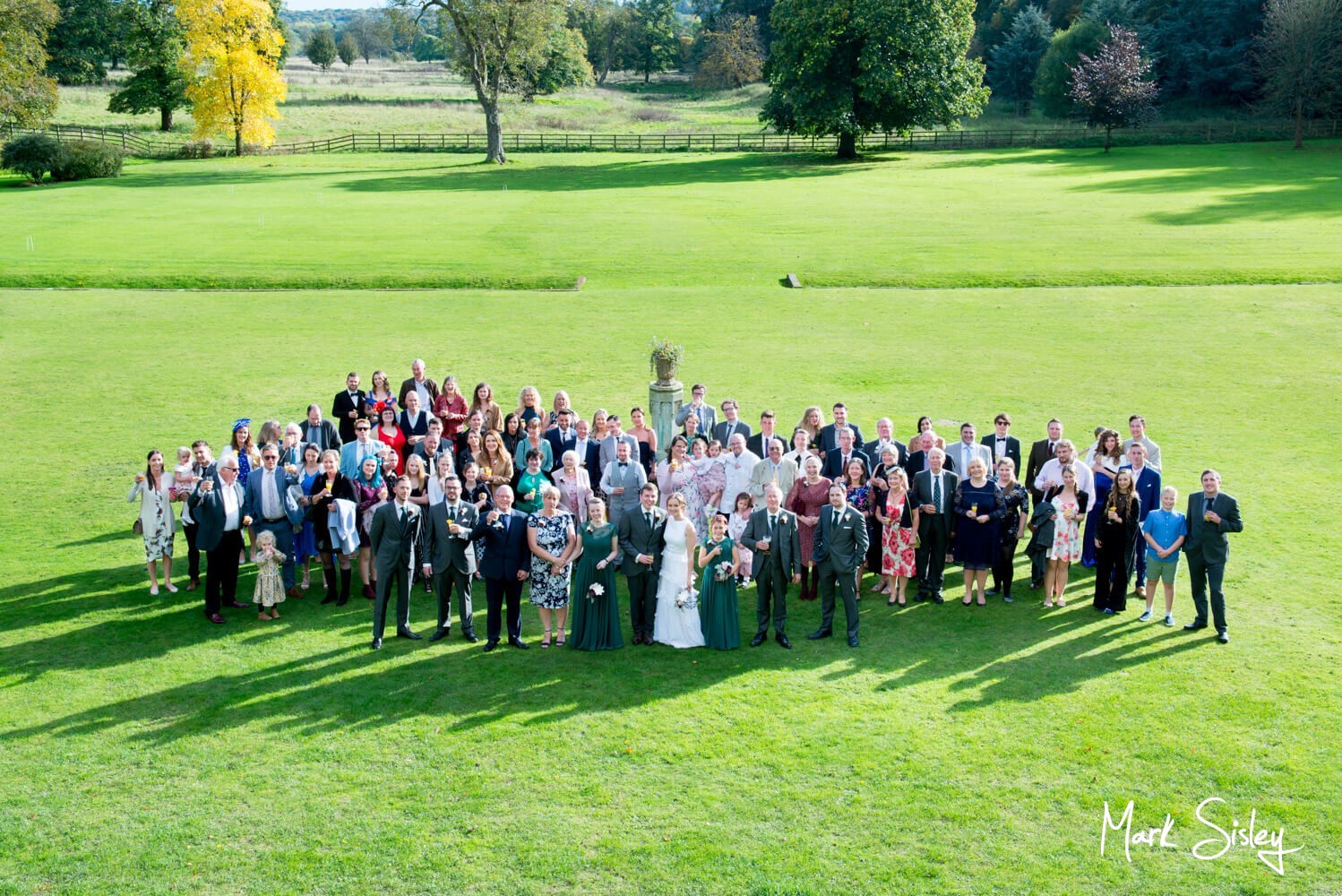 Pictures At The Abbey
Missenden Abbey's planning provided ample time to create beautiful pictures, with no rushing. It made the whole experience relaxing for the couple and their families, with space to breathe and enjoy the day.
I would have to say that my favourite shot of the day was of the newlyweds at dusk with 'Verity'; the pose just required some of my special lighting tricks to really enhance this final photograph!
If you're looking for a Missenden Abbey wedding photographer, I'd love to hear from you.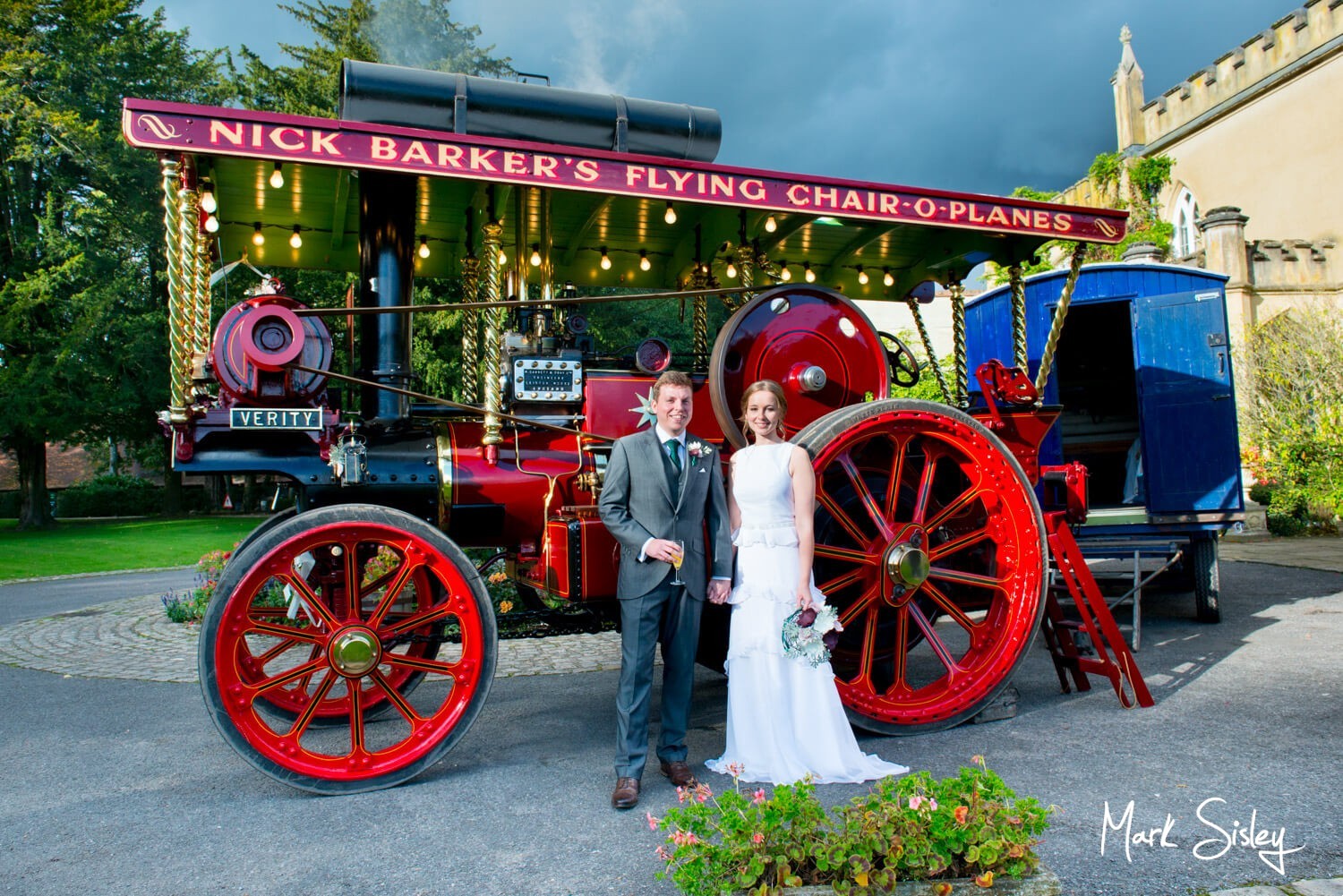 Kind Words
Mark was recommended to us by our wedding venue, Missenden Abbey, and after meeting him and looking though his pictures we knew he was perfect for us.
We loved the colours in his photos, and his passion for taking them. Throughout the planning and the day itself he had ideas and pointers for the next perfect photo. He also managed to take some fantastic candid photos of our guests which we will treasure for years to come. He even took the steam engine "Verity" in his stride!
We can't recommend Mark enough. One of the soundest pieces of advice we were given in the run up to our wedding was "get a good photographer, it's the only bit of the day you get to keep forever" and we know a number of these photos will be up around the house forever more.