Photographing the Wedding Ceremony at Taplow Court
I was privileged to photograph Gumer and Simon's heartfelt Buddhist wedding ceremony at Taplow Court, followed by their reception at the nearby Taplow House Hotel. And their wedding was truly spectacular in every way, as weddings go I was in dreamland! In my photography selection you'll see the fabulous gardens of Taplow Court after the wedding, through to the guests dancing on the terrace during the drinks reception at Taplow House. I captured one of my favourite images on the terrace at dusk; those dusky night-time skies always look stunning above a grand venue with my floodlighting!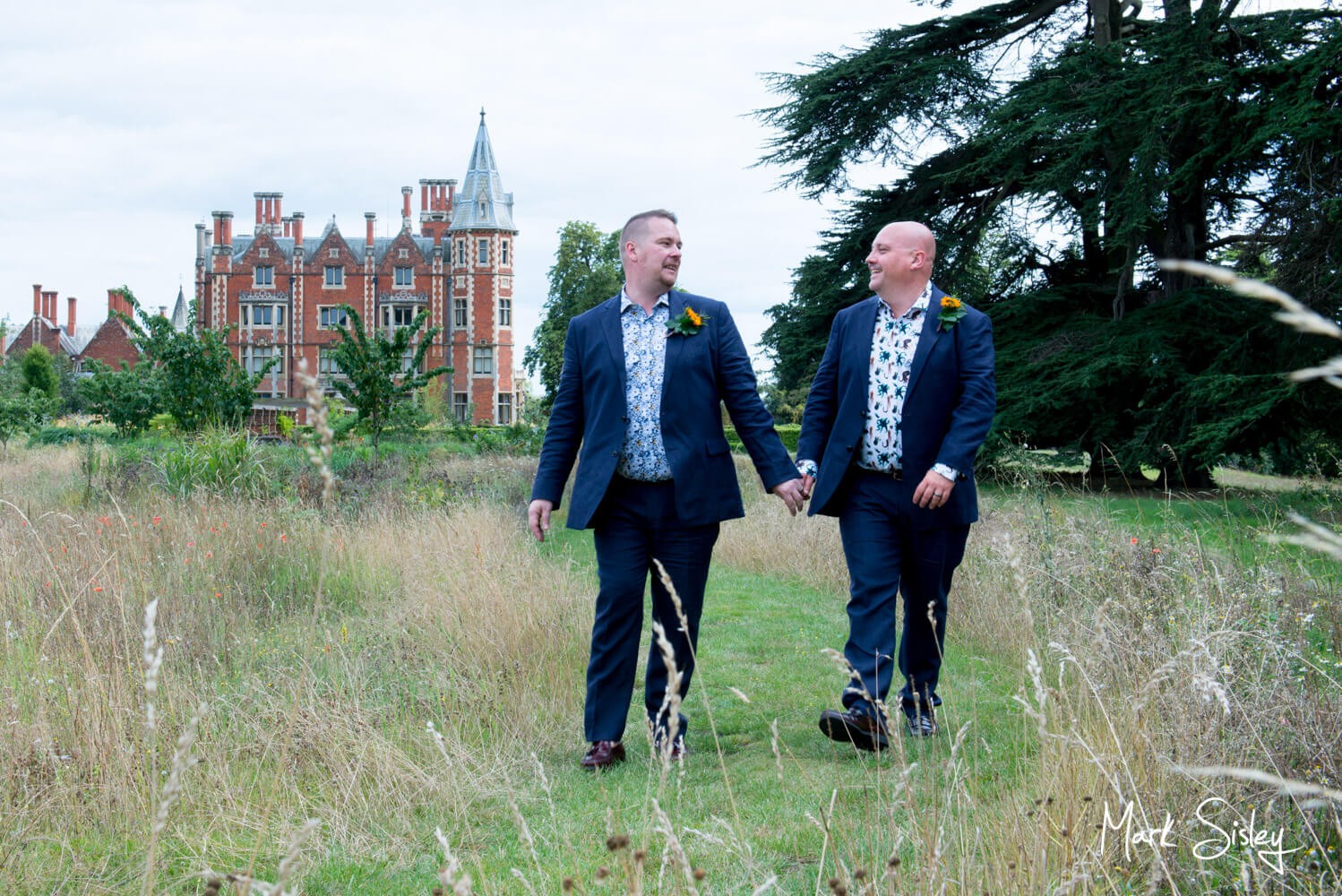 The Dress Code: Colourful and Bold
Gumer and Simon asked the male guests to wear colourful bold patterned shirts, the more over the top the better. And before you ask, yes I did wear my brightest funky shirt too. I certainly made sure I blended in perfectly amongst the colourful guests. As to be expected, the ladies also made a lot of effort with their colourful outfit choices.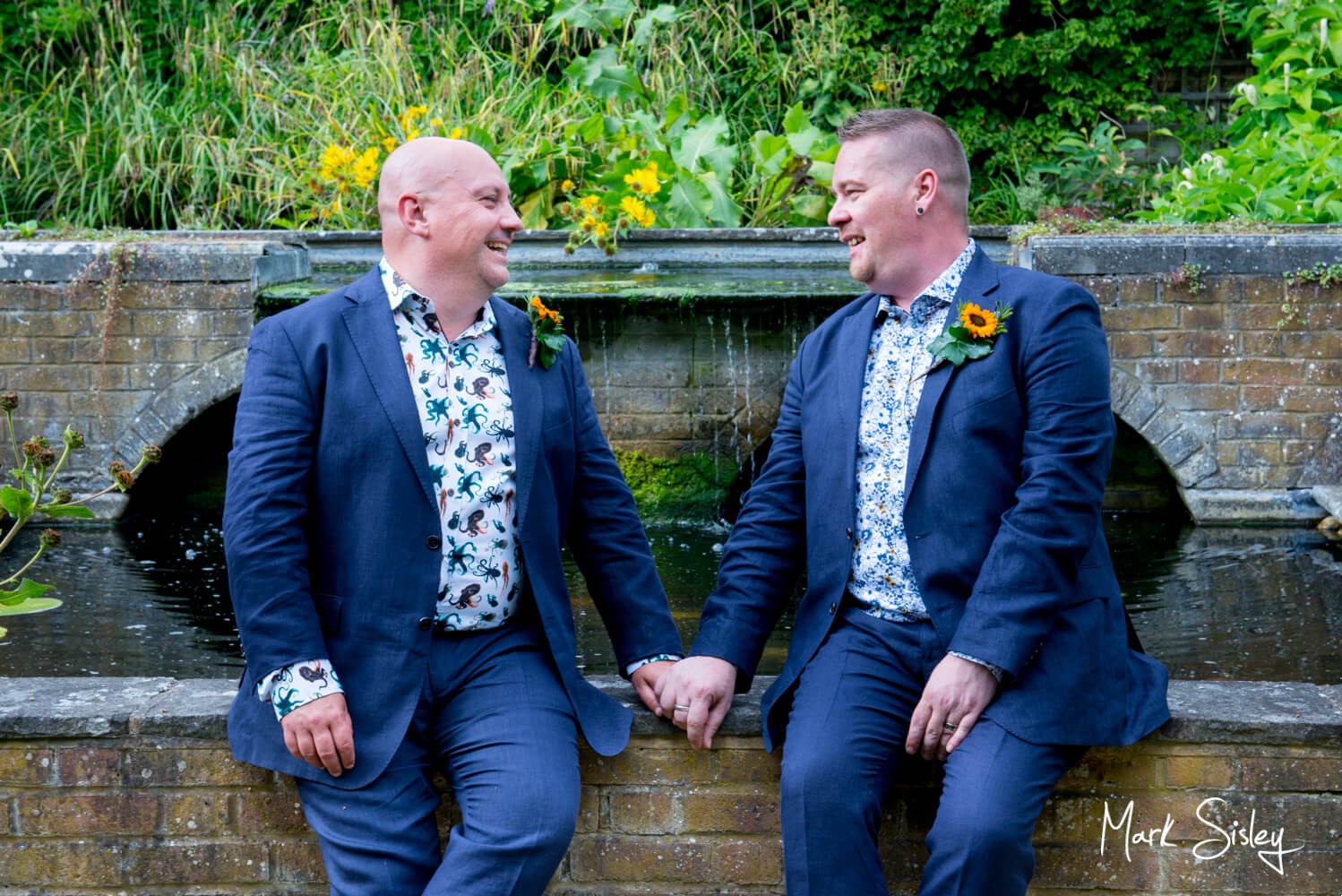 Let's Get This Party Started
The formal proceedings started with Gumer and Simon led into the ceremony by the sound of the fabulous Galacian Gaita, two musicians playing the pipes in traditional Spanish outfits. These very talented musicians stayed for most of the day to provide a beautiful authentic feel and sound to the celebrations, and to uphold the traditions of Gumer's northern Spanish heritage.
Once the formalities of the ceremony were over, Gumer and Simon were keen to get the partying underway. With lots of lively fun loving guests in attendance, I would expect nothing less than the non-stop laughter that I witnessed throughout the day. The super talented Greg Williamson was also booked to entertain the guests during the drinks reception. A great magician like Greg will always give me so many great picture opportunities.
The various sunflower floral displays provided the most vibrant colour scheme for the wedding. This couple were not afraid to go big and bold, and good for them! I love it when couples go a little OTT, life is all about doing what makes you feel good!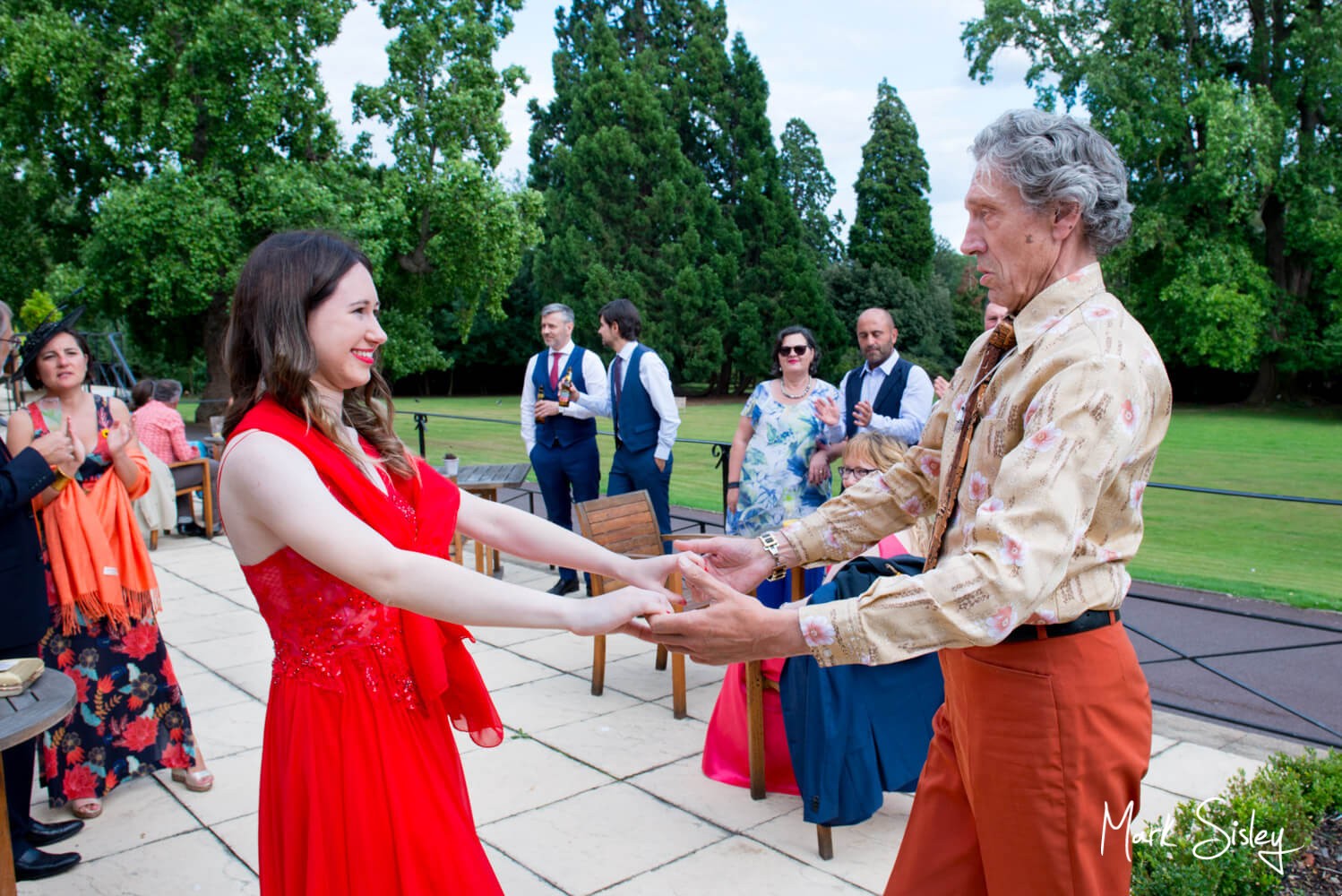 Summer At Its Very Best
July weddings are incredible when the sun is doing its thing, the warm weather gets everyone into the perfect mood for the day ahead. The days are longer and there's so much colour in the gardens. The gardens at Taplow Court provide such stunning wedding photography backdrops. Gumer and Simon certainly had the perfect combination in place for the most fantastic wedding celebration.
Gumer and Simon are two of the loveliest people you'll ever meet. It was such a pleasure to document their special day as they committed to sharing their lives and futures together. I just loved capturing all the madcap and emotional moments from their wonderful wedding!
If you're hosting a same sex Buckinghamshire wedding, I'd love to hear from you!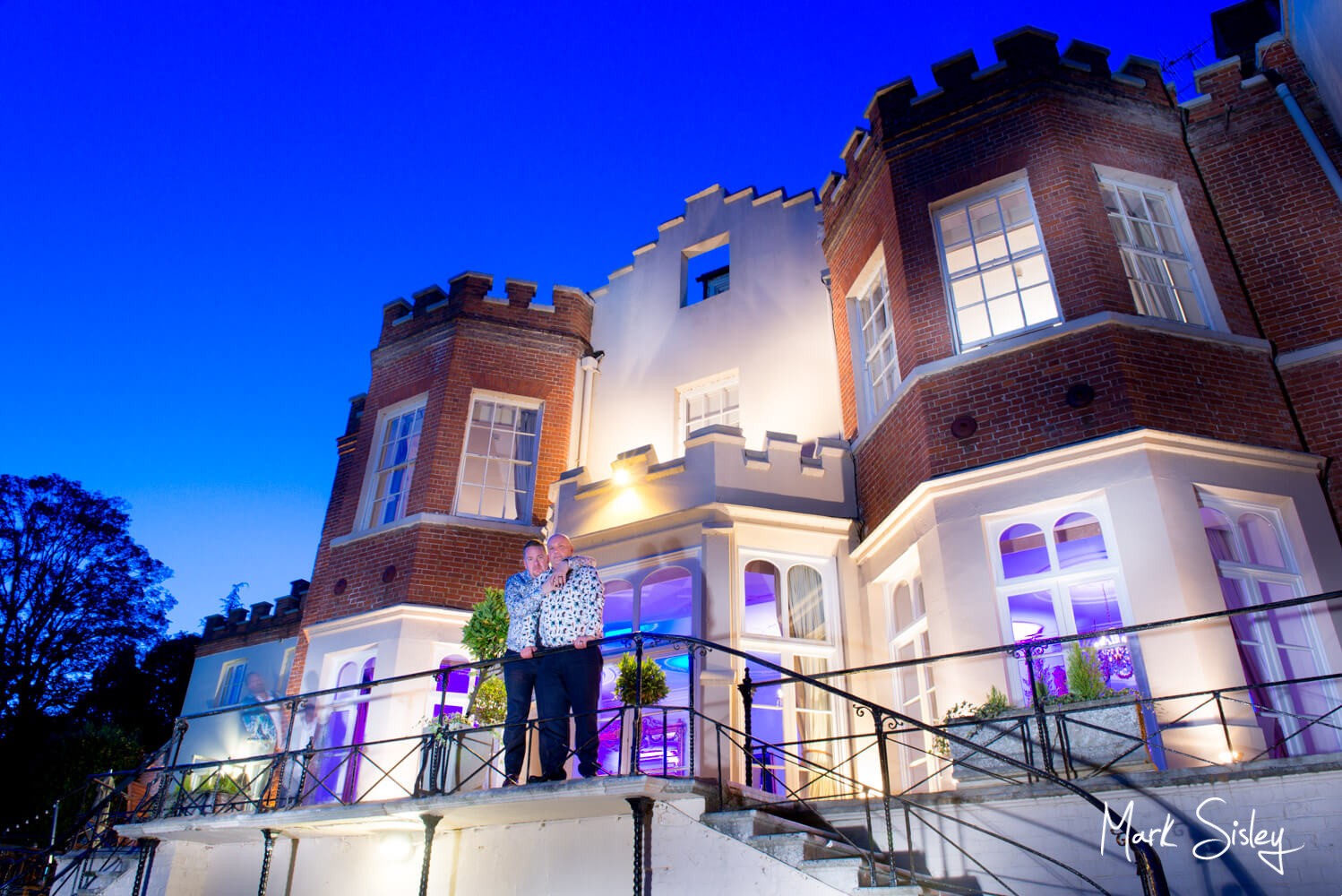 Online Review
Here's the lovely online review I received from Gumer and Simon
Mark came highly recommended by our wedding coordinator at Taplow House Hotel who introduced us to him when they were hosting The Berkshire Wedding Fair.
Until we met we really hadn't given much thought to the style of wedding photography we were looking for but we knew stuffy and formal poses really aren't us. Mark made our decision so easy; not only was it clear he understood us but we were instantly drawn to the vibrant colours and lighting effects in his portfolio.
Marks knowledge of our ceremony and reception venues was invaluable. A scheduled meeting a few weeks prior to our big day allowed us the opportunity to discuss particular shots and angles we wanted whilst we remembered them! Not only did Mark suggest shots we hadn't thought of but he also reassured us with "Plan B" shots just in case on the day the British weather wasn't on our side.
The day worked like a dream! Mark put at us ease with a pep talk recapping our brief at the beginning of the day and we pretty much left him in charge. He was everywhere but never in the way; we wonder whether he got a break or a bite to eat? He showed a knack for grasping what we wanted, even when at times we struggled to put it into words.
Our photographs were ready to view by the time we returned from our Honeymoon and they have surpassed our expectations. The quality is excellent, fabulously colourful, and candidly capturing the feel of the day. Mark's eye for detail and what makes a great photograph is just amazing.
Mark is such a fabulous photographer and genuinely lovely, patient and professional guy.
We have no regrets and would definitely recommend Mark to our friends and family. He is a true artist; we highly recommend his work!