Magical Wedding
Sarah and Stewart's colourful Taplow House Hotel wedding took place on a beautiful autumn day. They chose the Grenfell Suite for their ceremony, overlooking Taplow House's famous tulip trees and peaceful gardens. The wedding breakfast was served on a fabulous long banqueting table in the adjacent Tulip Tree Room.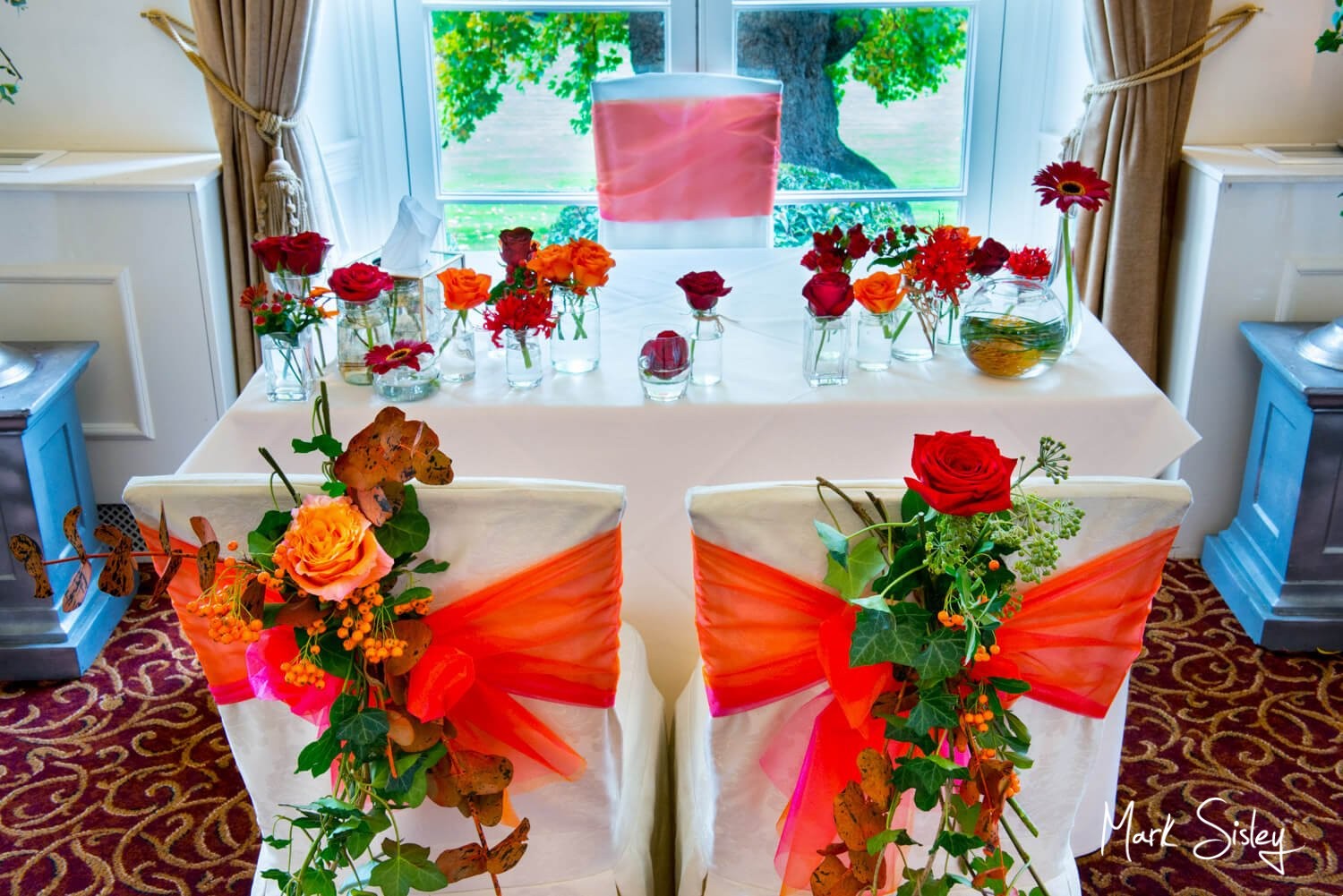 Vibrant Autumn Wedding Colour Scheme
I adored the vibrant and richly coloured floral displays that Sarah and Stewart chose, which really complemented their stylish autumn wedding.
The various table and mirror displays and Sarah's dazzling bouquet included a combination of gorgeous shades of orange, crimson and red, plus berries, ivy, rustic leaves and chestnuts.  The final result was one of the finest floral displays that I've seen in a long time.
Do check out the image of their banqueting table once it was prepared for the wedding guests, it was truly divine!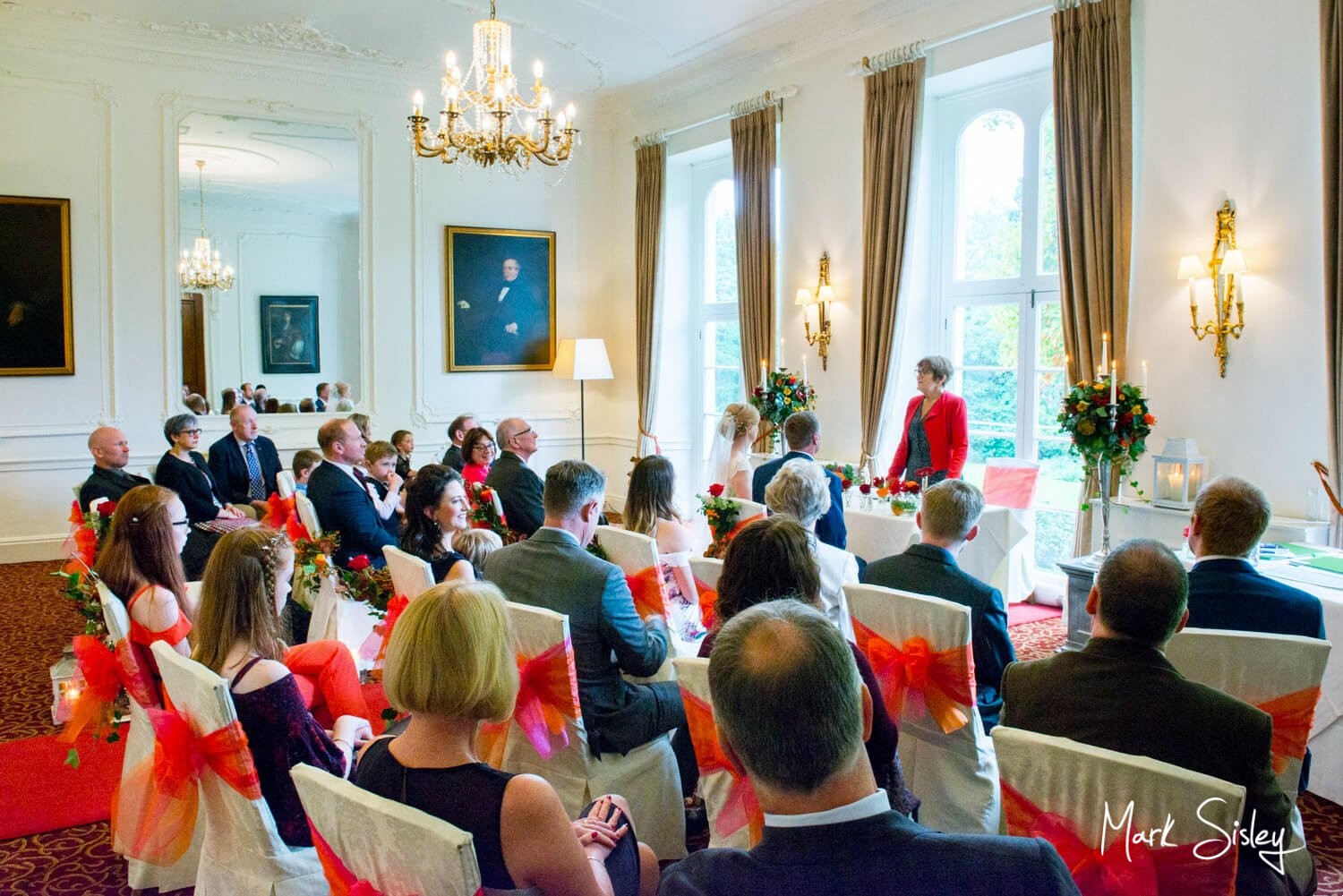 Picture Opportunities In The Grounds Of Taplow House
The gardens and terrace at Taplow House provides so many great autumn backdrops for wedding pictures. The hotel's famous Tulip Trees in particular provide one of my favourite vistas. My instructions for the day were to keep things as informal as possible, with just a few classic poses.

 My Favourite Picture From The Day
This has to be of all the guests sat down, along with the staff in attendance, just prior to the meal.  This picture took a bit of forward planning, but the resulting image was well worth the effort.  It made quite a change for the Taplow staff, as usually I'm capturing them in team pictures for the hotel's website without a wedding guest in sight. And I know they were all thrilled to receive a framed copy each when I returned to the hotel a week later.
I hope you enjoy looking through some of the pictures from Sarah and Stewart's special day.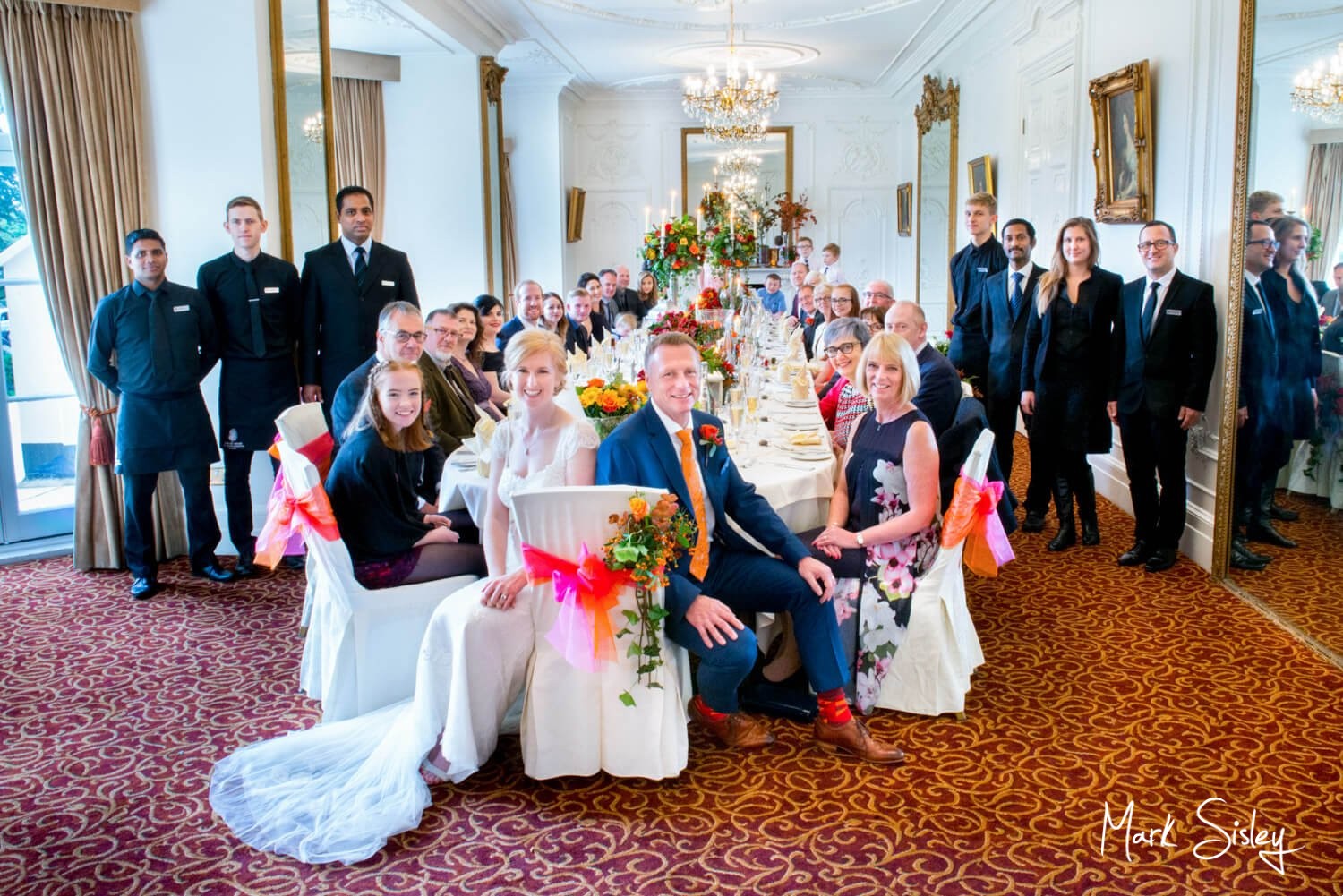 Kind Words
Dear Mark,
We wanted to thank you for the first class service you provided from start to finish. 
When we first met, you listened to what was important to us. You made several suggestions to help us come up with a plan for the day. 
On the day, you took the perfect approach to organise us for both the formal and informal group photographs. 
Your knowledge of Taplow House Hotel helped ensure that we now have fantastic photos despite the weather, and we particularly loved the way you organised for the petals to be thrown as we walked down the aisle. 
The children also absolutely loved the fun shots out on the lawn.  We are totally delighted with the photos, and would recommend you without hesitation.
Many thanks,  Stewart & Sarah