Stunning Wedding Colour Scheme In Vibrant Coral
Earlier this year I photographed the wedding of Lolly & Stu at Missenden Abbey in Buckinghamshire, and the vibrant colour scheme just lit up the photos.
Every detail including the bridesmaids' dresses – bouquets – wedding cake – room decor – chair covers – and the men's ties were in the most vivid and vibrant coral. With the kaleidoscope of colours from the abbey's many stained glass windows, it was the most dazzlingly beautiful treat for the eyes! Lolly and Stu must have had so much fun planning their colour scheme.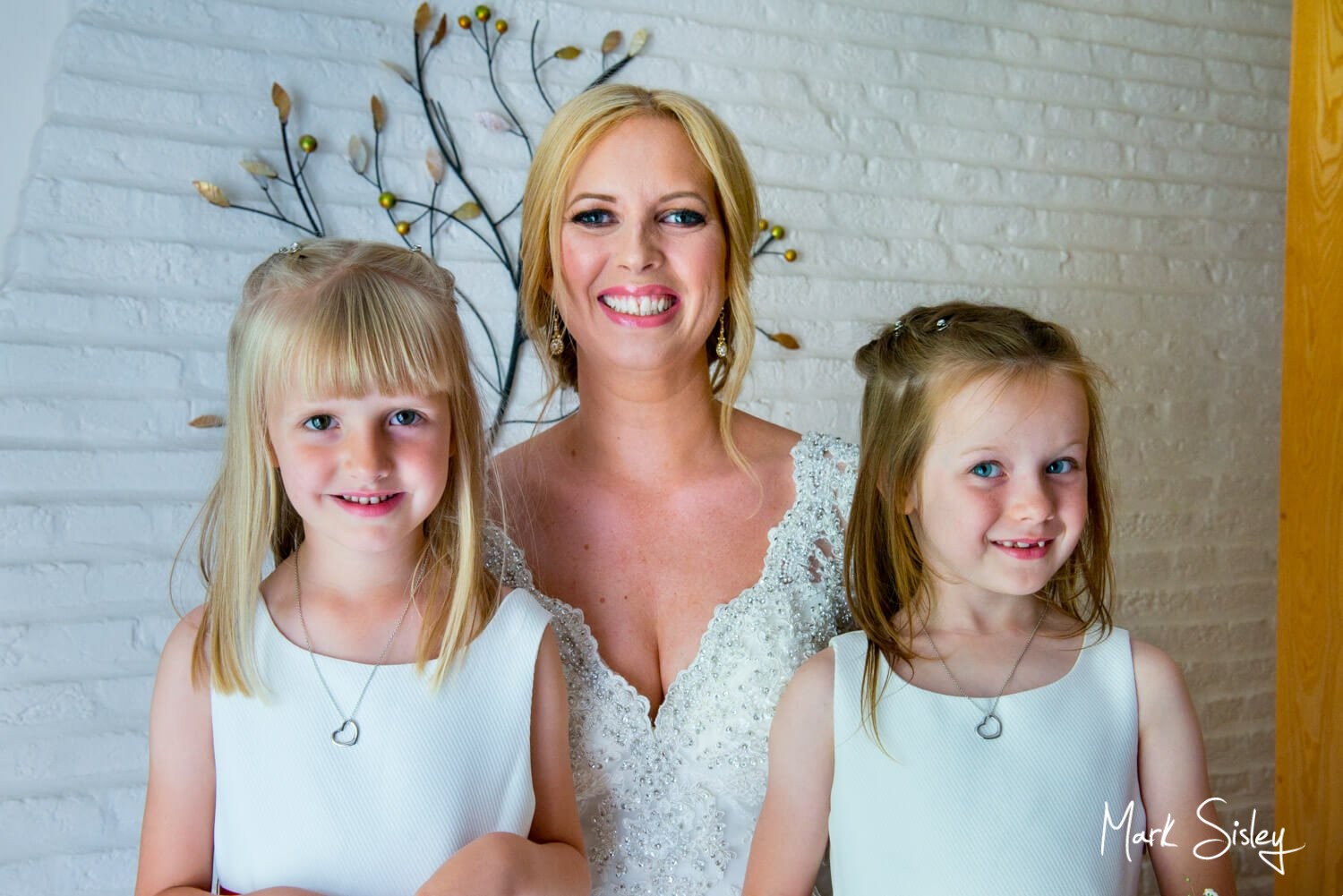 The Civil Ceremony
During the civil ceremony, the warm sunlight streamed through the abbey's huge stone mullioned windows. The gorgeous light illuminated the interiors through the numerous stained glass panels!
Lolly looked incredible as she made her way down the sweeping staircase toward her future husband. Stu shed a tear or two along with many of the other wedding guests.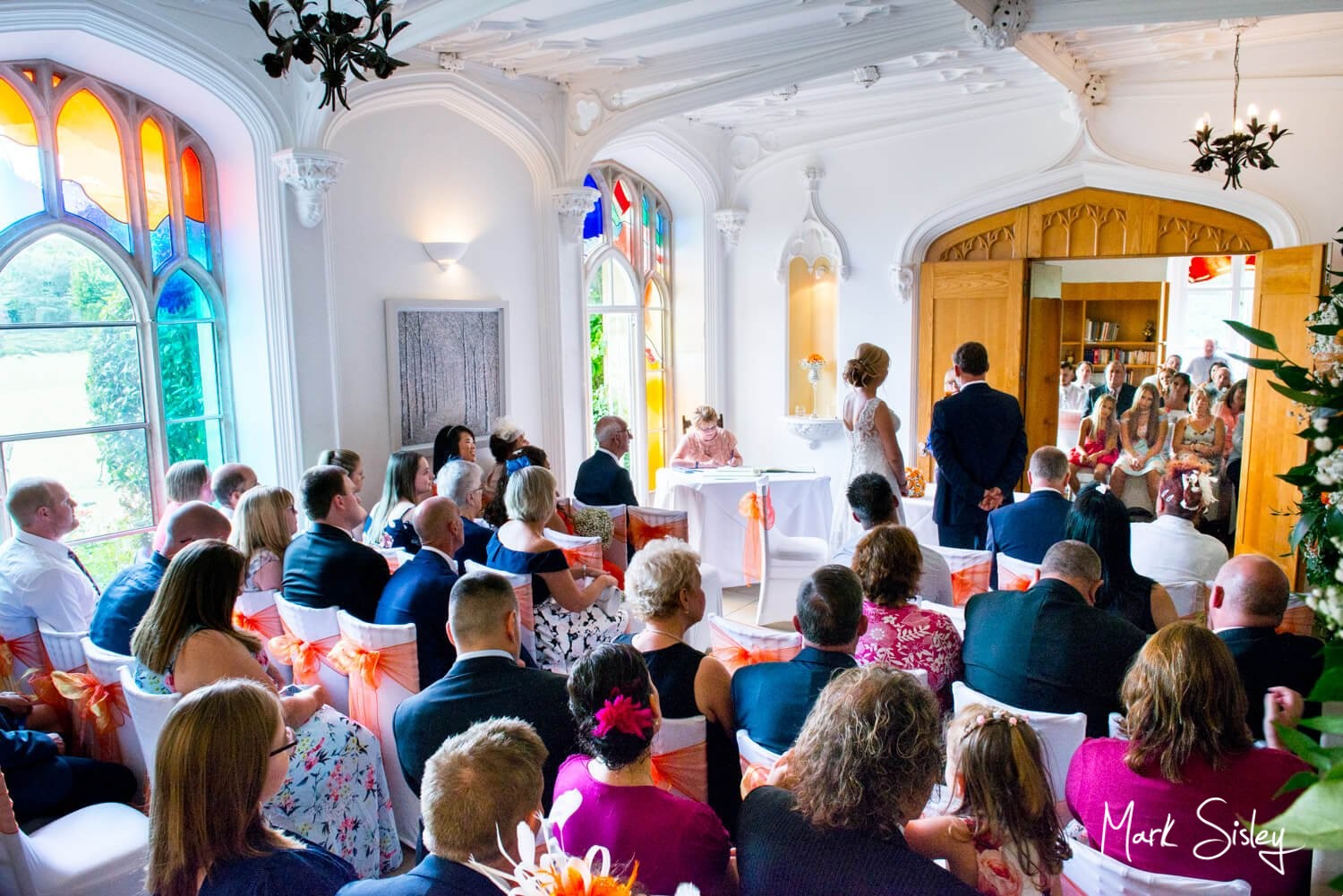 Champagne Drinks Reception & Photos At The Abbey
After lots of fun relaxing time in the abbey's gardens, it was time to capture some family group photos on the lawns in the glorious June sunshine.  Then I strolled around the gardens with the newlyweds and their attendants to capture some more candid and classic wedding photos against Missenden Abbey's many wonderful backdrops.
One of my favourite stop off locations is the abbey's 400 year old cedar tree. This has to be one of the finest historic specimen trees in Buckinghamshire. The arching branches of this giant Cedar frame the abbey superbly.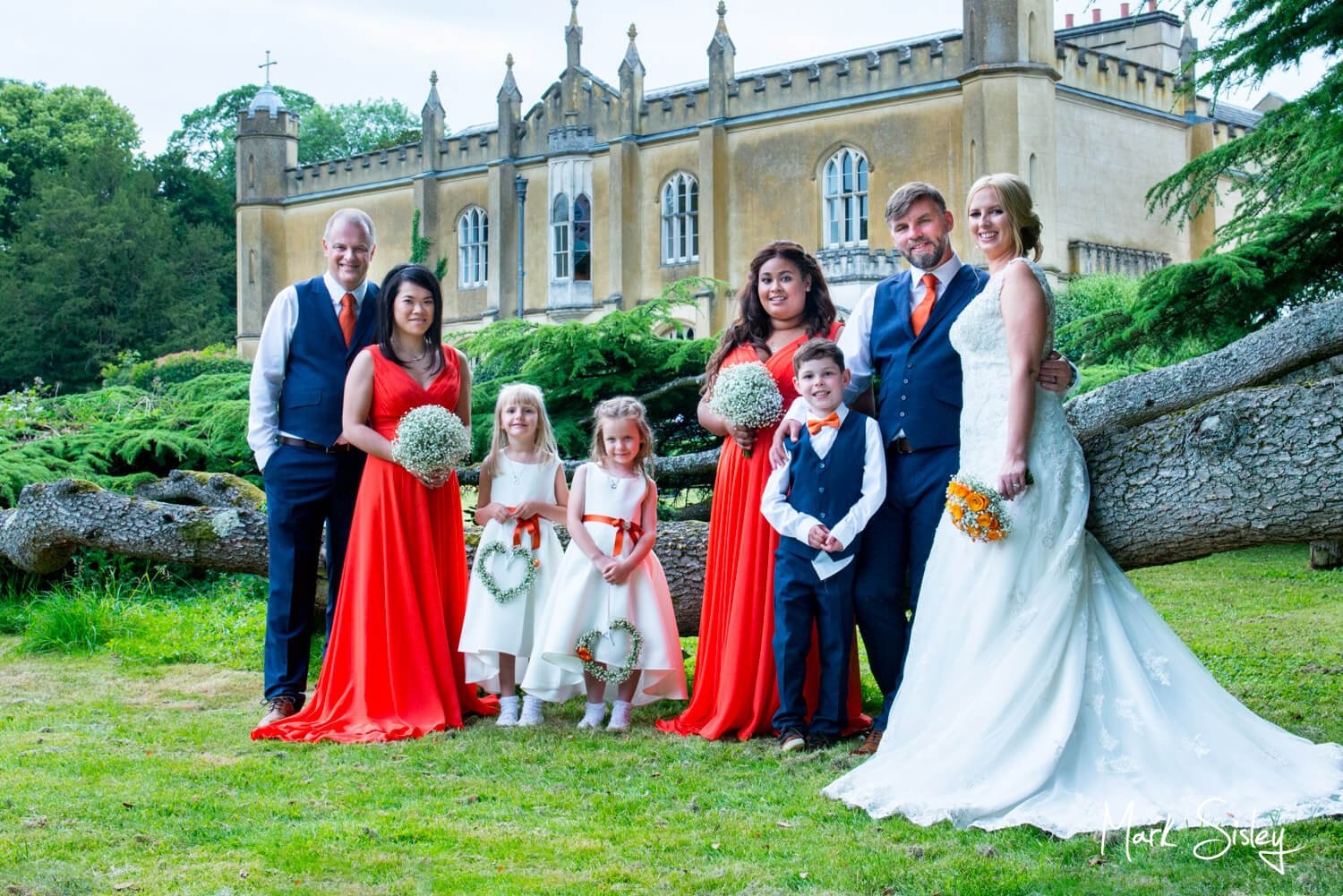 Fun Video Memories
Lolly and Stu booked a fabulous videographer, Spoolfrog, for the day whose sole responsibility was to capture all of their guests singing a single line from the song "It Takes Two", with each couple performing for just 5-10 seconds. Watching and capturing this on camera was hilarious; I've never seen anything quite like it! I bet both the finished video and the inevitable outtakes were a joy to watch after the day!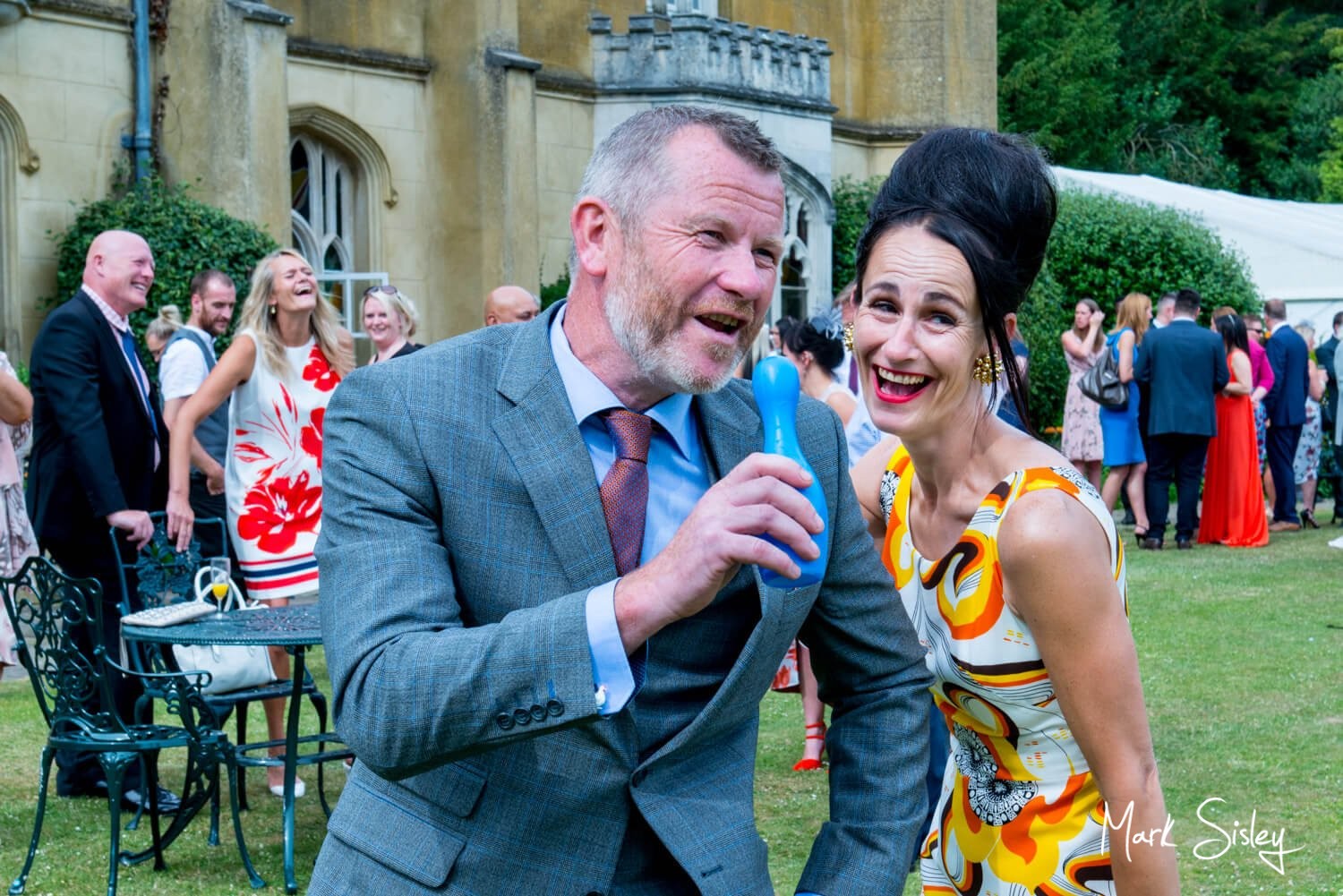 Magician – Paul Megram
My good friend Paul Megram the magician was also booked for the day, and he truly amazes me every time I see him perform. His tricks are out of this world; the look on peoples faces in the pictures below says it all!
I love how Paul's banter has everyone in stitches, but his tricks will leave you bewildered and mesmerised too!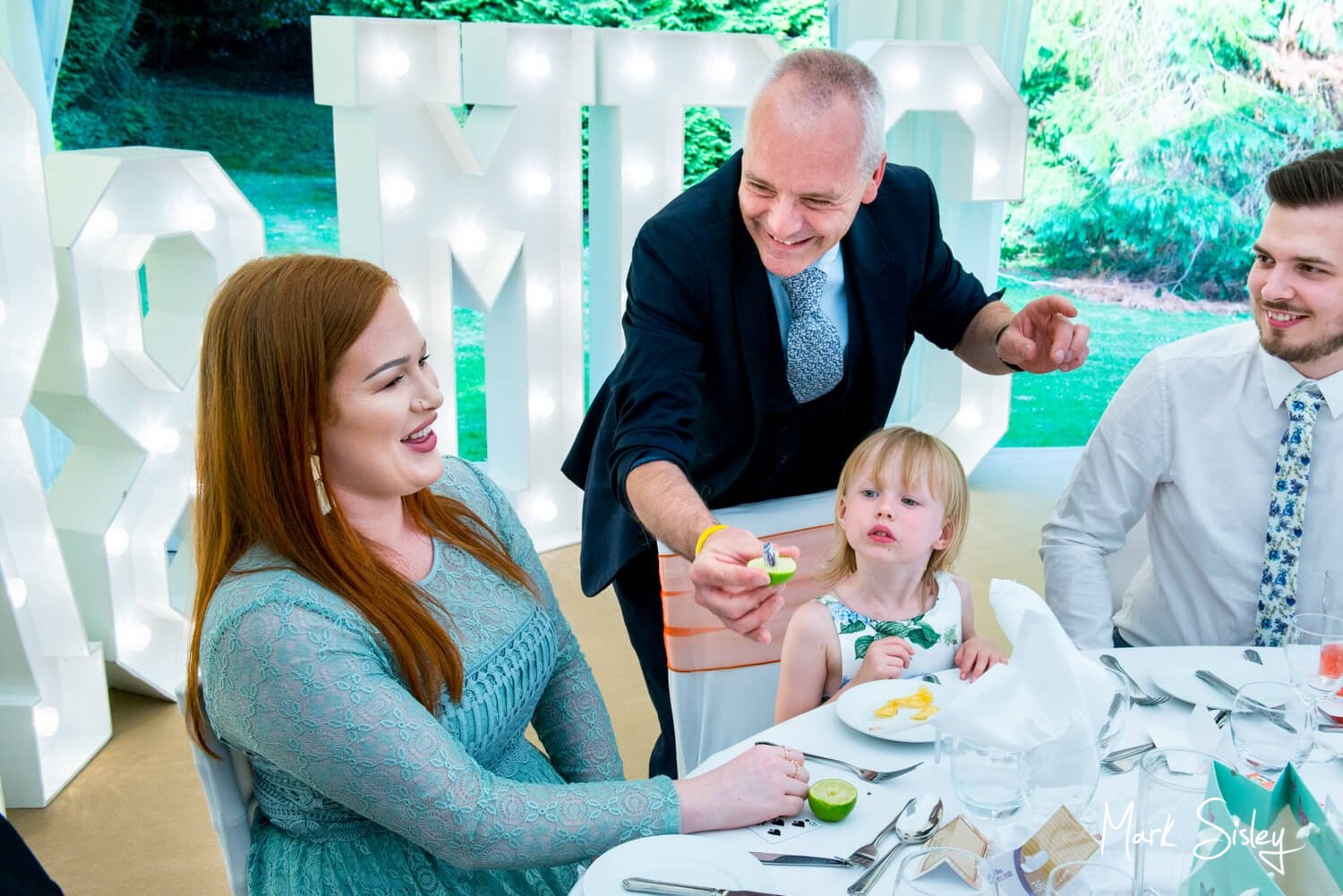 Special Effects Night Time Photos
In the evening I took a number of floodlit pictures and fireworks shots within the grounds. These are without doubt my favourite images from the wedding. These dusk poses are a great way to finish the day's photographs, tand he lighting techniques always produce some truly special results.
If you'd like to read more about these special lighting techniques, do read my Low Light Wedding Photography blog post.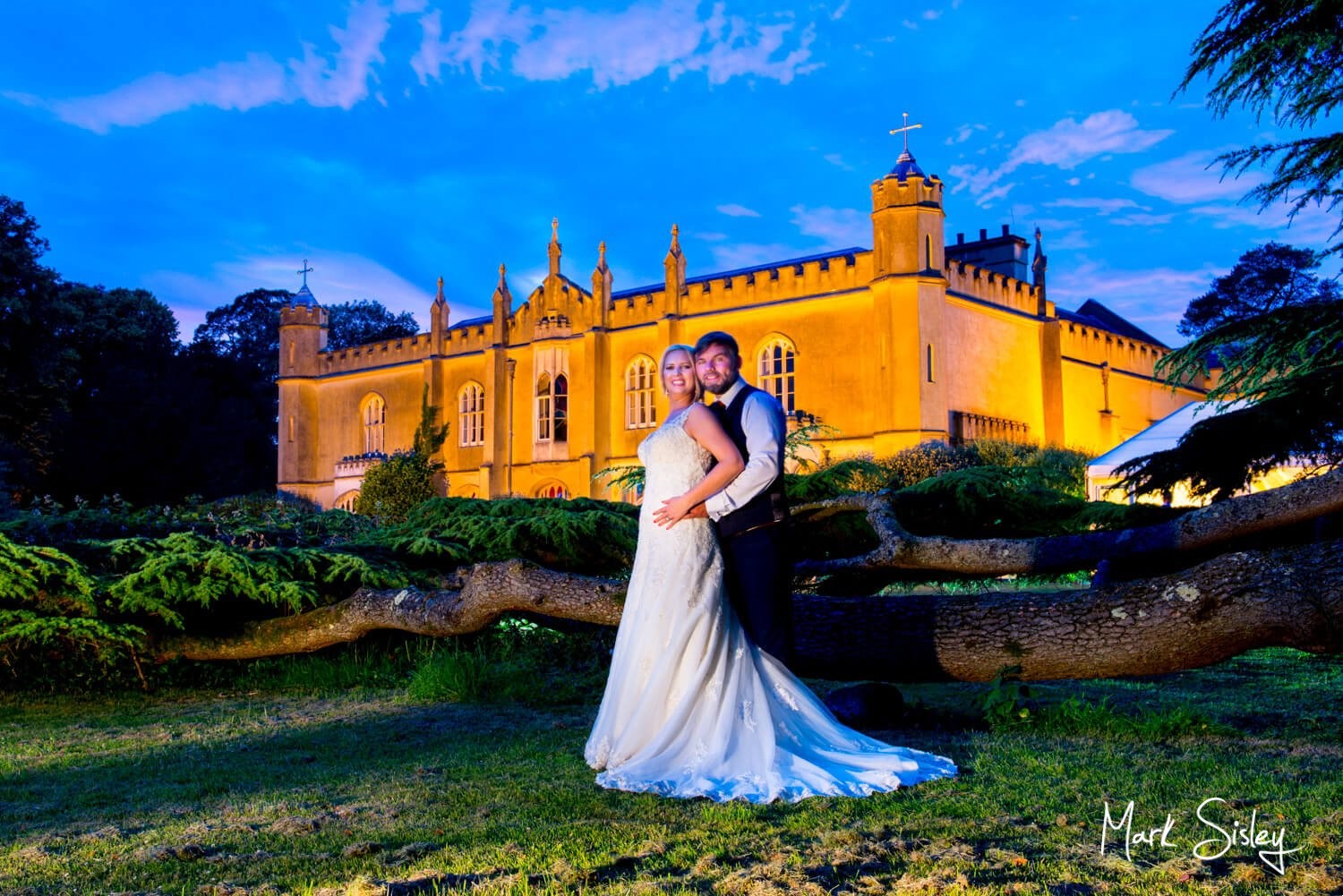 Missenden Abbey – A Beautiful Setting For A Wedding
Missenden Abbey have been recommending me for the past 15 years, and my photos can be seen throughout their website and wedding brochure, not to mention my display album in their reception.
I certainly enjoyed this gorgeous, colourful wedding. The fact that Lolly and Stu were such great fun to work with was an added bonus.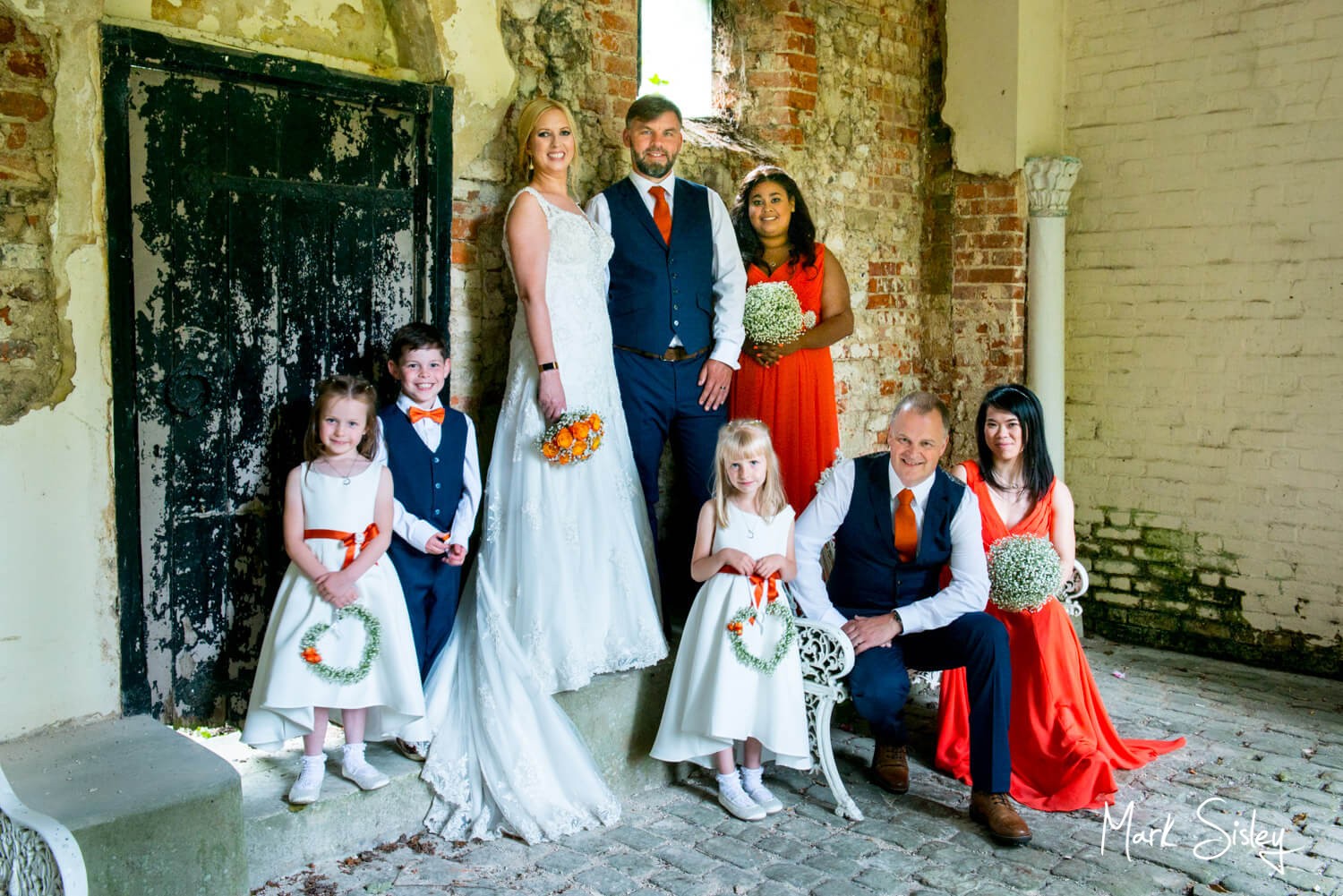 Kind Words
Dear Mark,
We are so glad we met you at Missenden Abbey wedding fair, as we were struggling to agree on a photographer.
Your work was unique and we had never seen your style of photography before now. Your portfolio sold it to us so there was no doubt we had to have you photograph our big day.
The day finally arrived and you made everyone feel at ease.  We did not want all of our photographs staged, we wanted the moment captured of friends and family enjoying themselves, so when we received the gallery a few weeks after the wedding (great to come back to after the honeymoon, as we didn't expect them that soon) we were elated. 
Our first words were WOW! you took so many beautiful photos, without being intrusive, you even managed to get our page boy to smile :). You have made choosing the photos for our album very difficult, we may have to get someone else to choose them for us.
Once again Thank you for capturing our big day. And giving us memories to keep and share for years to come.
Kind regards,  Lolly and Stu