Mark Sisley – Wedding Photographer
I have based my photography studio in the Chilterns in South Buckinghamshire, and I've been established as a Buckinghamshire wedding photographer for over 15 years. My wedding photography style is dramatic and colourful, with plenty of informal, reportage style images as well as the classic poses. I make sure my wedding couples get the best attention and service from enquiry to booking, right through to their wedding day.
Venues I regularly work at include The Dairy at Waddesdon, Hartwell House, Cliveden House, Missenden Abbey and many others.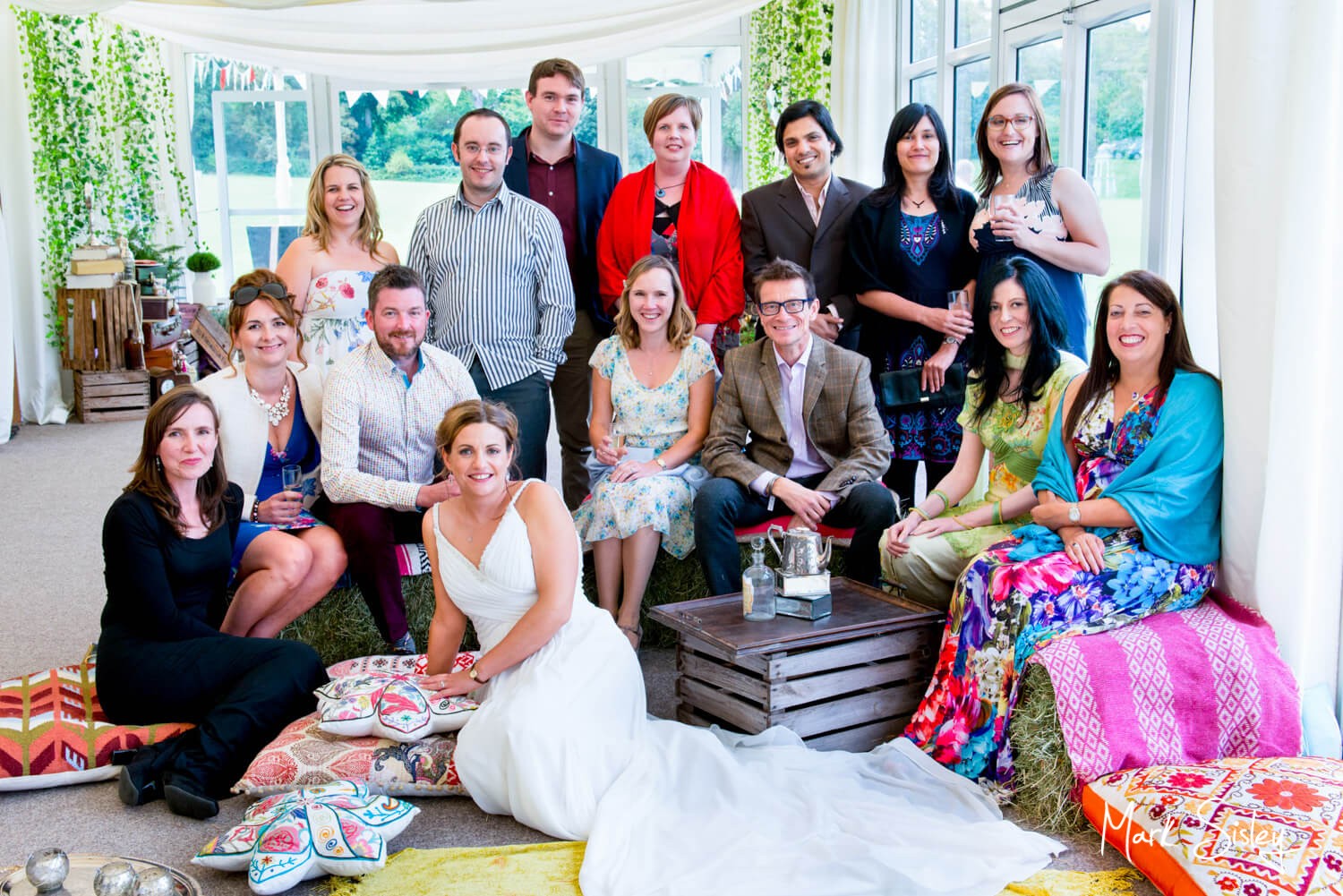 My Wedding Photography Reputation In Buckinghamshire & The Chilterns
Do check out the many 5 star reviews on my Google business listing, Facebook, Bridebook and Yell. Many leading Buckinghamshire hotels and venues recommend me; they've all seen me work regularly over the years. To date I've photographed over 250 weddings at Taplow House Hotel, and over 200 weddings at The Dairy on the Waddesdon Estate. I've also captured over 80 weddings at each of the following venues: Hartwell House, Missenden Abbey and Hampden House.
I'm particularly known for my night time photography. I love the challenge of producing dramatic imagery once the light has faded. My unique lighting methods are transformational during the winter months, or after nightfall during the summer. To see some of these before and after examples, you may wish to check out the most visited page on my website, my Low Light Photography examples.
On a typical all day wedding, my commitment to your photographs is in the region of 50 hours work.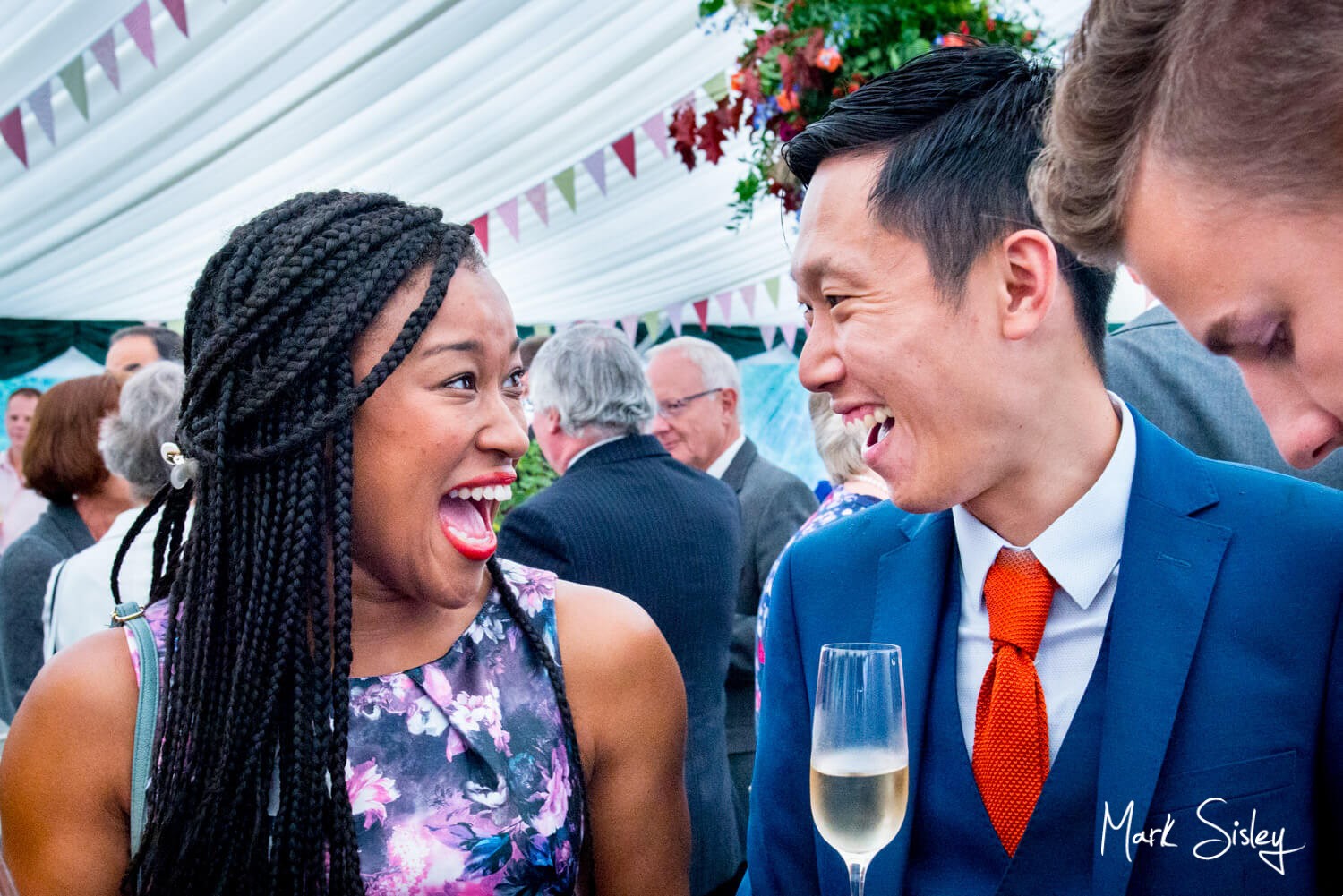 What Makes Me Stand Out
You know you're in safe hands:
To date I've attended well over 1,200 weddings – this experience is invaluable with unexpected scenarios or extreme weather.
I'm a a full time photographer working from commercial premises. (It's estimated that 75% of all wedding photographers found online are actually part-timers working from home).
Many of Buckinghamshire's leading 4 and 5 star hotels recommend me for wedding photography.
I work fast, and keep a close eye on your timings.
I bring lots of back up equipment. Equipment failure is a very low risk.
All of the high resolution print ready JPEGs will be supplied to you after your wedding.
Apart from a deposit payment, you don't pay any further money until you've approved the first batch of images from your special day.
Your images are in safe hands, all of my weddings are are on dual memory card cameras.
On all of my commissions I only shoot RAW files.
Your processed images are backed up in multiple locations to ensure safe keeping.
My style is colourful and dramatic:
I employ unique and cutting edge lighting techniques.
I'm particularly known for my dramatic floodlit imagery once the light fades (see image below).
On the day it's me that takes your pictures.
My style is natural, informal and consistent.
I employ an in-house graphic designer to design all of my customer albums, and to undertake necessary and complex photoshop work.
All of your images are individually processed to the highest standard, ensuring stunning colours and clarity throughout.
Your images can be viewed securely on my website.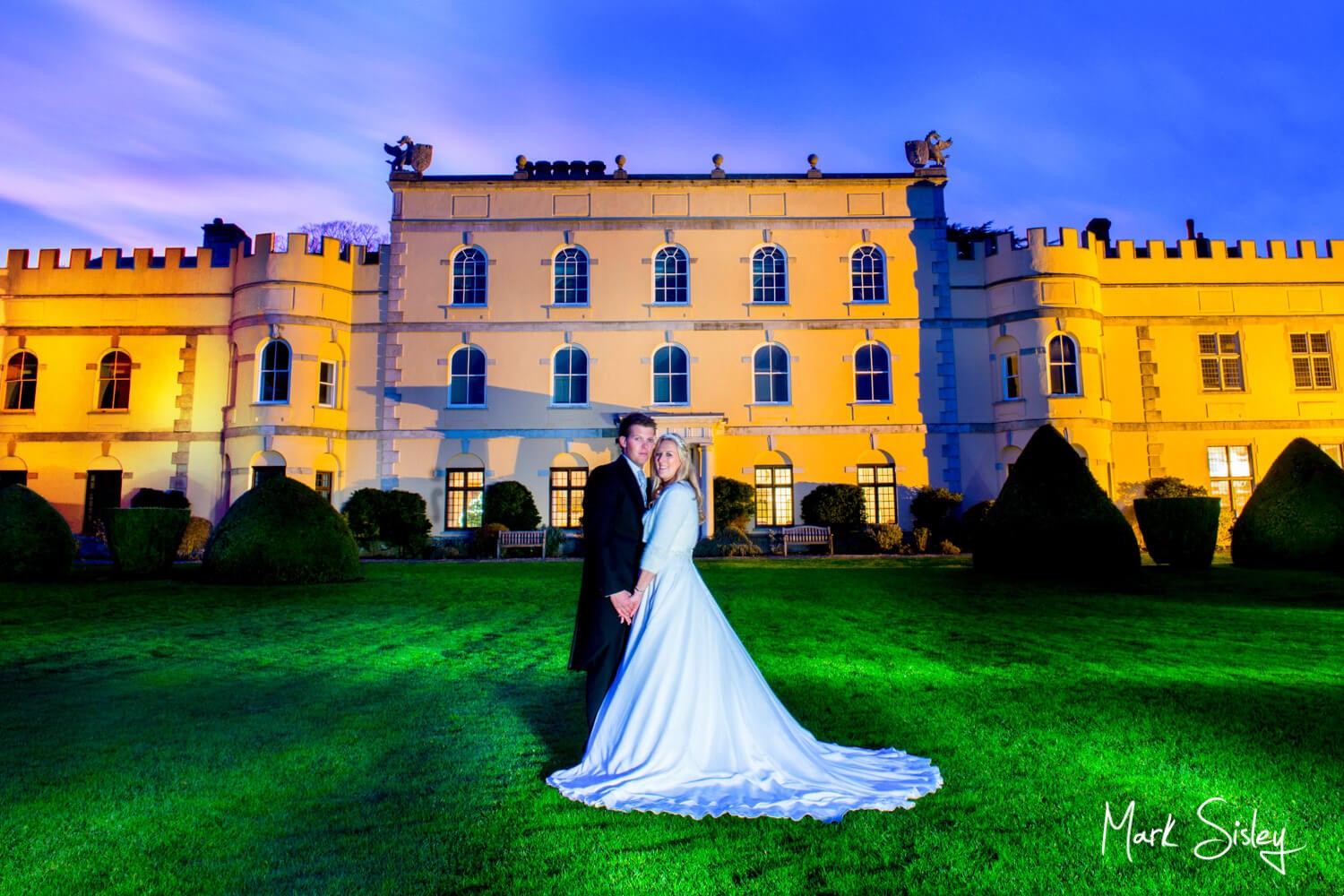 How It All Started For Me
I decided to pursue a career as a photographer after borrowing my dad's retro 35mm camera. As a shy 13 year old I set off on the adventure of a lifetime to North Africa, and my father suggested I should take a camera. I don't think I put the camera down for more than a few moments on the entire trip – I just loved capturing the local people and landscapes. Two years of studies and four years apprenticeships followed, and my Chesham studio has now been established for over 15 years. I still love being behind the camera as much as ever; the passion and excitement has never gone away!
During my time as a photographer's assistant, I did everything imaginable to break the old school rules, and experiment with new techniques. To this day I'm still experimenting and trying new approaches. It's this passion, vision and dare to be different approach that has kept me really busy with wedding bookings.
My studio is inside the most beautiful 300 year old Manor House; I took on the old servants quarters 15 years ago. It was the  fabulous lakeside grounds that won the day for me. I knew the setting would be perfect for my natural style of family portraiture. To this day I'm still located at The Bury in Chesham, this wonderful setting has played a major role in my career.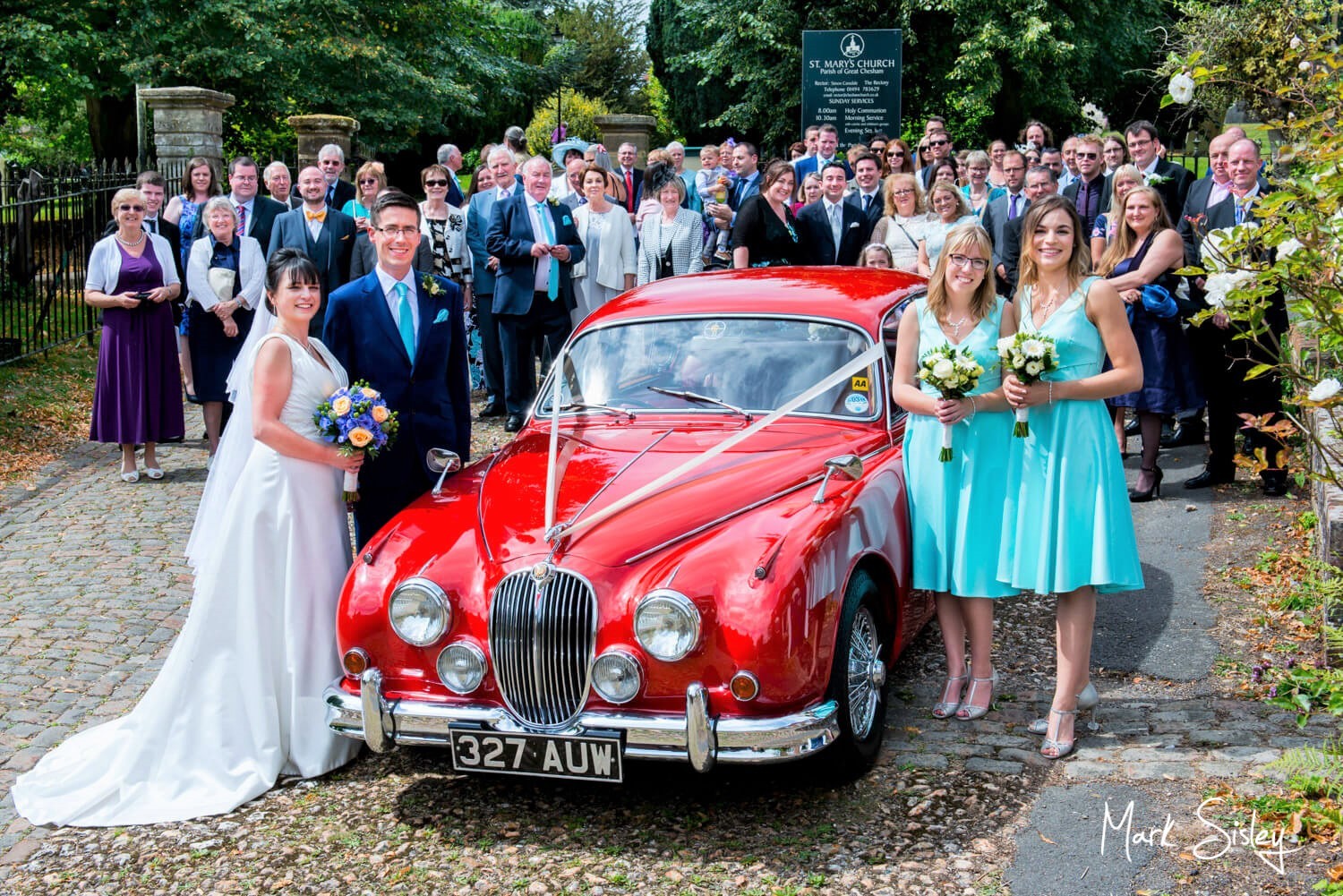 The Equipment I Use
My current wedding camera and processing equipment investment is over £35k, and every 3-4 years all of this gear becomes obsolete. My choice of equipment is Professional full frame Nikon cameras. I have them serviced regularly to ensure reliability and optimum quality.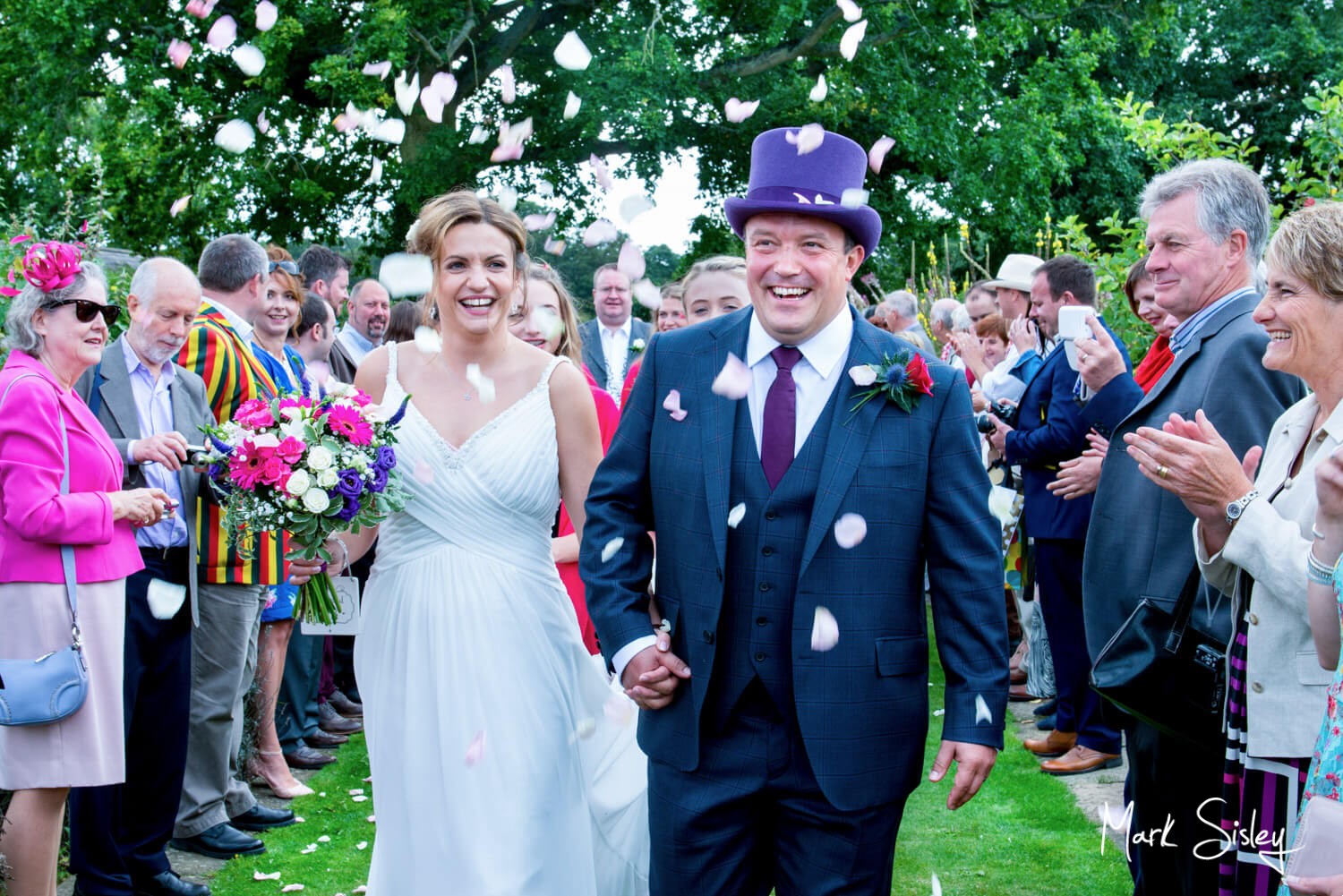 I'm Always Asked  'Why Are Many Photographers So Much Cheaper'
The vast majority of photographers found online are start up businesses. These aspiring photographers usually vanish without trace within a few years.  By booking a full time, experienced photographer, you know you're in safe hands.
With limited training, basic budget equipment, and very limited experience, you may be chancing the memories for the biggest day of your life to an uninsured and inexperienced photographer! So what appears to be a bargain is usually far from the case. With some simple research, you can avoid the heartache that many local couples experience.
Do read my blog on selecting a wedding photographer, this article will guide you through the selection process.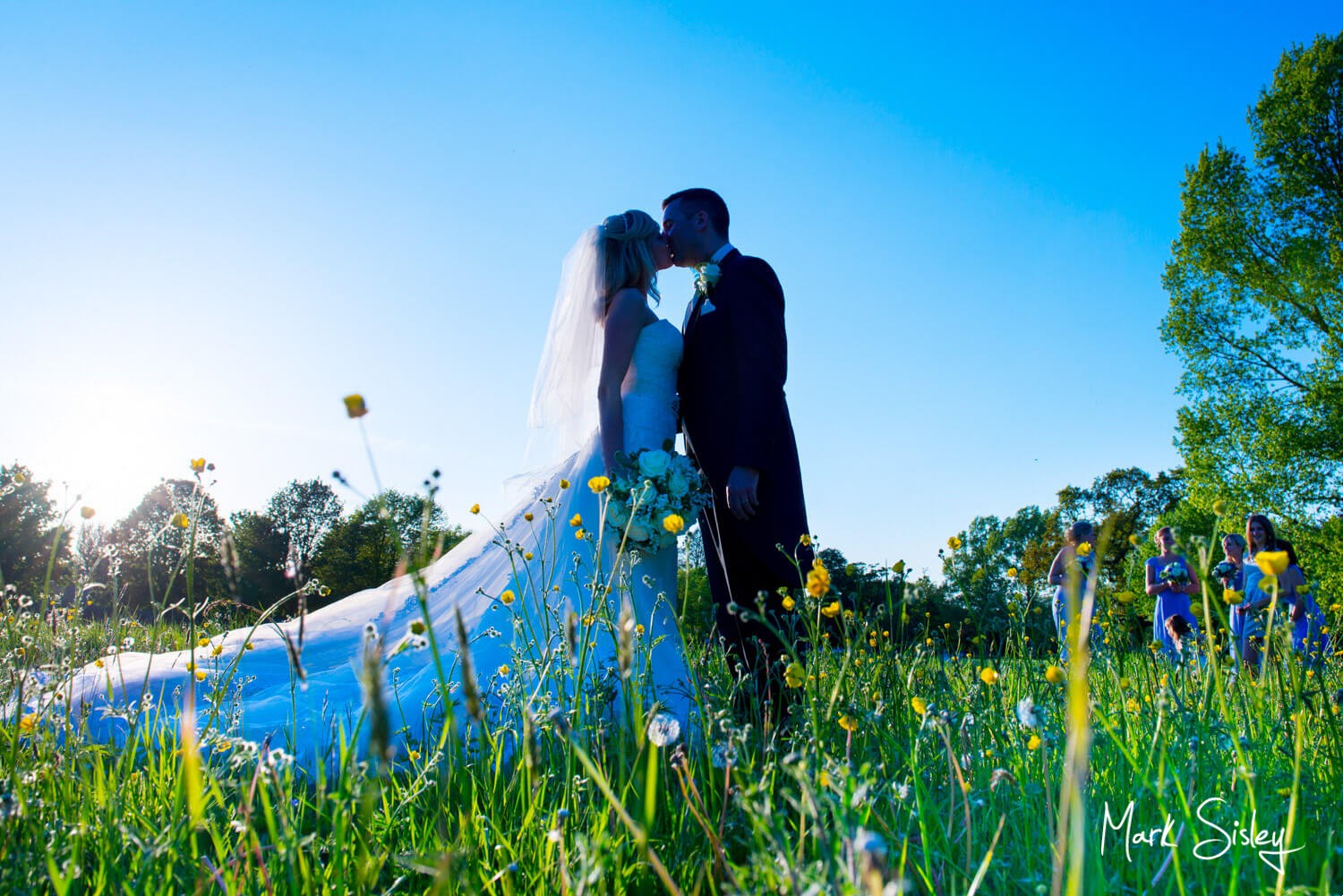 Exploring My Website
You'll find over 50 local venue galleries on my website, plus many other gallery options. You can navigate through collections of images for candid, classic, church, black and white, kids at weddings, same sex and many others. You'll also find many Buckinghamshire wedding blog articles, this includes a search option. You'll also find lots of customer testimonials on my site too.
I've designed the site to make it as user friendly as possible, you'll find mostly images with the necessary informative text where required.
My website is my shop window on the world, albeit there's nothing like seeing the images in all their glory in a finished album or in picture frames.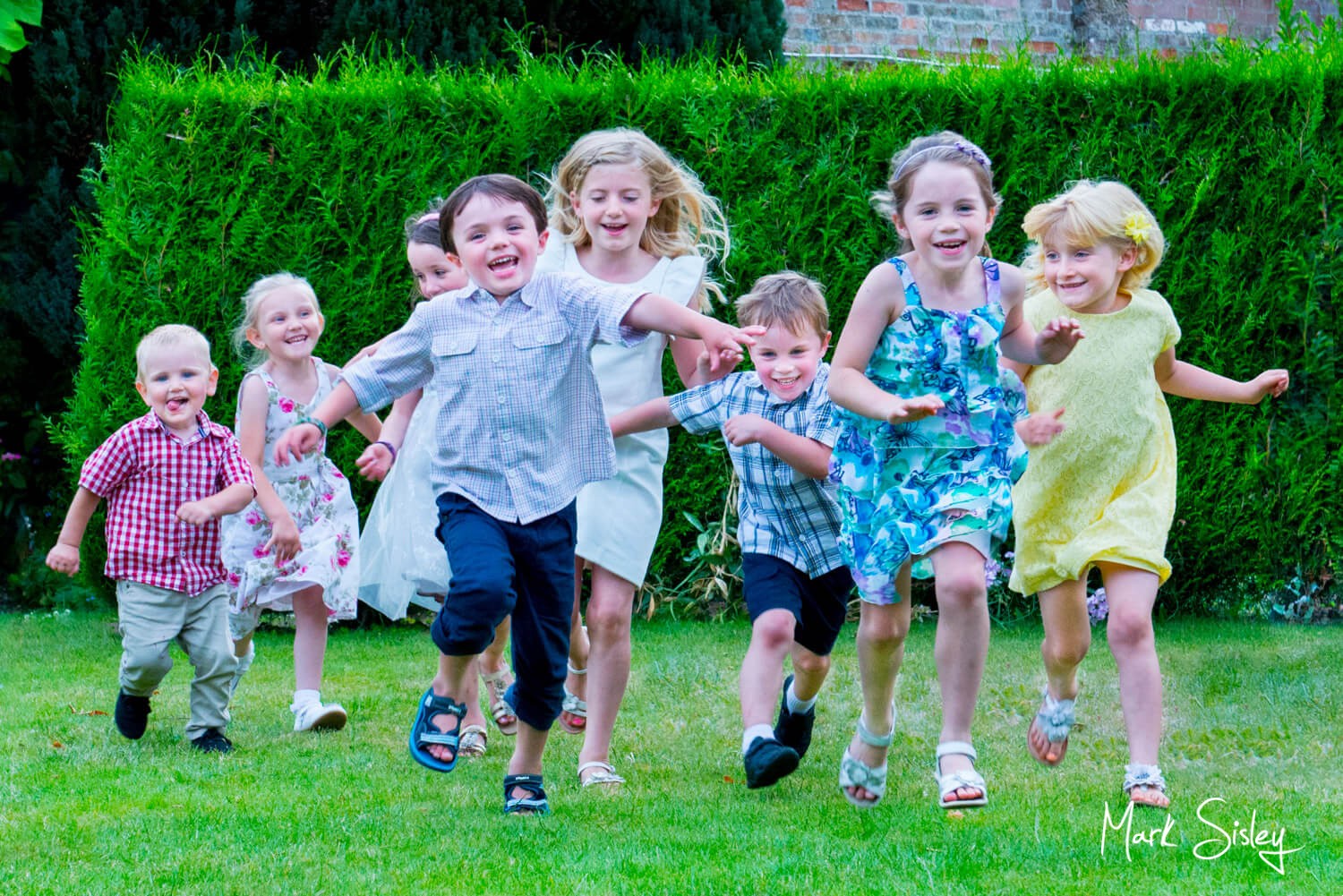 Selecting Me For Your Buckinghamshire & Chilterns Wedding Photography
I'd love to hear from you, and I'm always available for an informal chat on the phone. Should you wish to visit my Buckinghamshire studio, I'm located in Chesham Old Town.
I keep lots of recent wedding albums for you to view, mostly featuring local Buckinghamshire and Chilterns venues.
After our initial meeting, I encourage you to visit other photographers before making your final decision. I will hold your wedding date in my diary for a period of seven days. Should you decide to proceed, a deposit is payable. Then the balance is not due until after your wedding once you've approved a 50 image mini gallery.
So if you'd like to discuss your Buckinghamshire and Chilterns wedding photography requirements, I'd love to hear from you.